iPad® recording made easy
Tools to turn your iPad into a recording studio
Heads up!
Welcome to this article from the Crutchfield archives. Have fun reading it, but be aware that the information may be outdated and links may be broken.
If you've got an iPad, you don't need to be convinced of its merits – you prize its portability, the availability of apps, and the ease of using its touchscreen interface. These attributes make your iPad a great tool to use for recording music at home or on the road.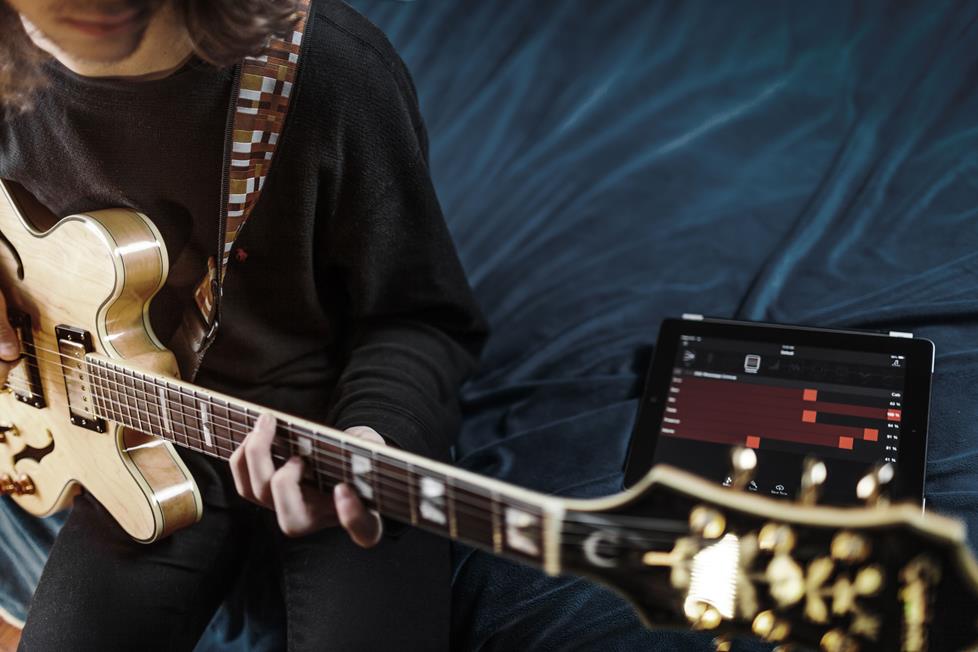 There are plenty of apps that'll let you use your iPad to record, mix, and master your musical creations, including Apple's own GarageBand. Like GarageBand, most apps come with built-in synthesizers, drum machines, and effects, so you can get pretty creative with your creations. And if you have GarageBand on your iPad and a laptop or computer, you can shift between the platforms as you work, so you're not chained down to one location.
But when you want to add your own vocals and instrumentals into the mix, it's time to start looking for some gear that'll let you expand your creative horizons.
Add a microphone
The first logical step to getting more out of your iPad as a recording device is connect a good quality microphone.
Consider the Apogee Mic 96k. Just plug it into your iPad's Lightning™ connector and you're ready to record – it's that easy.
Condenser mics are the standard for capturing sound in the studio. Their sensitivity ensures that you'll capture the nuances of voices and instruments, and USB condsener mics are designed with the home studio in mind.
Record multiple tracks simultaneously
But what if you want to capture more than one track at a time – say, for instance, your vocals and your guitar accompaniment? An audio interface is the ticket. They provide extra inputs for microphones and instruments, and give you an extra degree of control for your recordings. Here are a couple of our favorite options.
Record two tracks at once — the PreSonus iTwo

The AudioBox iTwo provides two inputs for your device.

The iTwo is a compact USB and iPad recording interface that gives you some pretty sweet options in a compact and simple device. It incorporates an XLR combo inputs for microphones and instruments.

The mic input incorporates a 48V phantom power source, so you can plug in sensitive condenser microphones. And each input has a separate gain control for fine-tuning. The headphone jack offers direct monitoring to eliminate latency and its own volume control.

Integrating multiple inputs and iPad control — the Focusrite iTrack Dock
Taking it to the next level of convenience is the iTrack Dock. The iTrack Dock is built around a recording interface with two inputs — each featuring XLR and line inputs, and one adding an instrument input. Phantom power for condenser microphones is built in, and there are two monitor outputs along with a direct monitoring headphone output.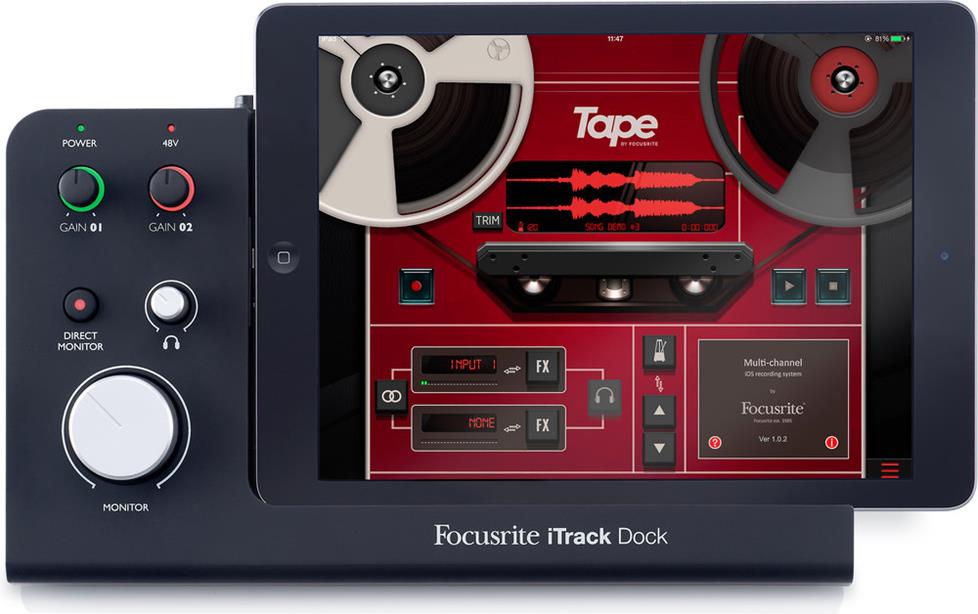 Focusrite iTrack Dock
What makes the iTrack Dock cool is the dock. The dock fits both the iPad and the iPad mini®, with a sliding Lightning connector so connection is easy. And iTrack Dock includes a free download of Tape, an easy-to-use app that lets you take charge of your recording session from the iPad's touchscreen.