Satellite radio antennas for the home
Enjoy your favourite programming from your favourite chair
Heads up!
Welcome to this article from the Crutchfield archives. Have fun reading it, but be aware that the information may be outdated and links may be broken.
To get satellite radio reception in your home, you'll need a specially designed antenna that works with your satellite radio. You've got two options: indoor or outdoor. Many satellite radios, especially Dock & Play and portable, come with indoor antennas.
No matter which kind of antenna you use, you'll need to mount it in a spot that gets the best reception. If you'd like to get satellite radio in a room that typically can't get reception, consider adding a signal repeater to your system.
Indoor antennas
These compact antennas are generally mounted in or near a window in your house, preferably facing south, so that they receive the best signal possible. Satellite radios usually have antenna aiming features and signal strength meters, so you'll know when your reception is the bet. Indoor antennas are convenient, inexpensive, and easy to mount, too.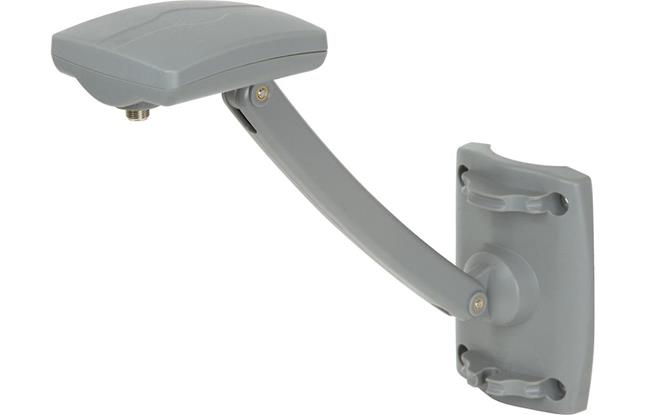 SiriusXM SXHA1 outdoor antenna
Outdoor antennas
If you can't get satellite signal in the house, consider an outdoor antenna. It's bigger than its indoor counterpart, and designed to resist the elements. You mount it on the side of your house, or the roof (whichever gives you optimum reception). If getting the wire from the antenna inside the house presents a challenge, you might want to consider asking an installation professional for help. If you already have a satellite TV setup, you can use a combiner/splitter package. Run the satellite radio signal through the same cable that the satellite TV dish uses to get into the house. Outside, the signals are combined. Once inside, they're split again and sent to the appropriate places.