Line 6 AMPLIFi™ 75 guitar amplifier review
Bluetooth® and a clever app make this speaker/amp a winner
Heads up!
Welcome to this article from the Crutchfield archives. Have fun reading it, but be aware that the information may be outdated and links may be broken.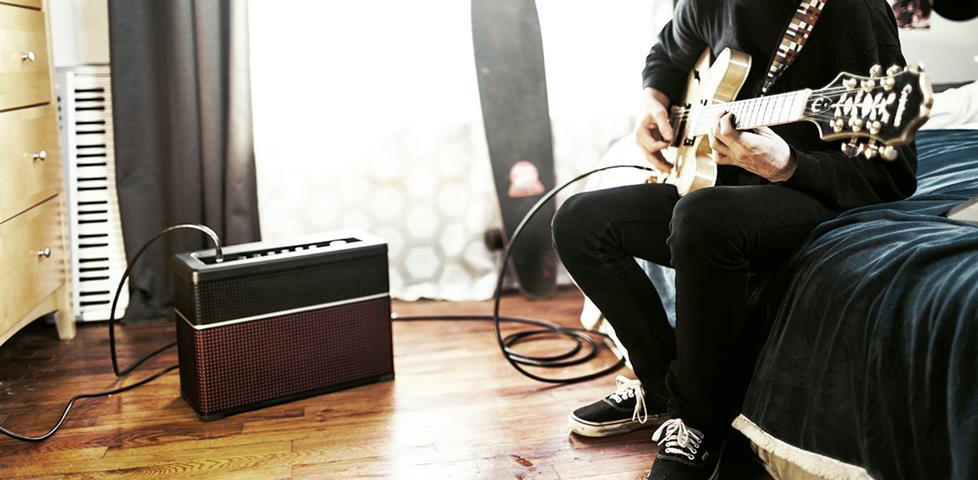 I started learning to play guitar only a few months ago so I haven't accumulated a lot of gear, — just a sweet Taylor acoustic-electric and a couple of teach-yourself books. No amp, no effects pedals, no room full of guitars.
Besides the cost of all that gear, I had little room for it. Space is at a premium, and my wife is an interior designer, so I can't bring just anything into the home — it has to look good.
So I was excited to try the Line 6 AMPLIFi™ 75, a 75-watt guitar amplifier and Bluetooth speaker. It's about the size of an airline carry-on bag and doesn't even look like a guitar amp. It's genuinely attractive. The two-tone black and brown motif looks like it belongs in a living room. I can attest that it is interior-designer approved.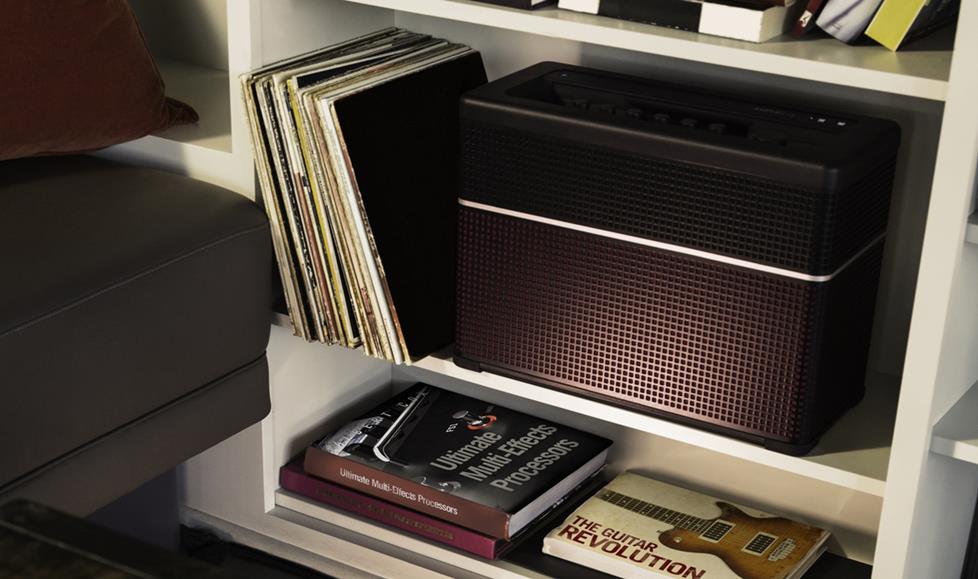 The AMPLIFi 75 is more attractive than a typical guitar amp, making it great for a living room. It's also compact enough for a shelf.
But the good looks are just a start – it sounds great. I plugged in my guitar, made a few simple tone and volume adjustments, and my inner John Mayer-like sounds starting emanating from its 5 built-in speakers. The tone was clear even at the higher levels. If I wanted distortion I merely selected it from the myriad of available preset tones. I mostly played it straight and went for the clearer, more acoustic-sounding tones with just a bit of reverb.
A free app unleashes tons of tones
I downloaded the free AMPLIFi app on my iPhone® and created an account at Line 6. I didn't have a lot of time to work with all the options but they seemed to be easy to use thanks to the app.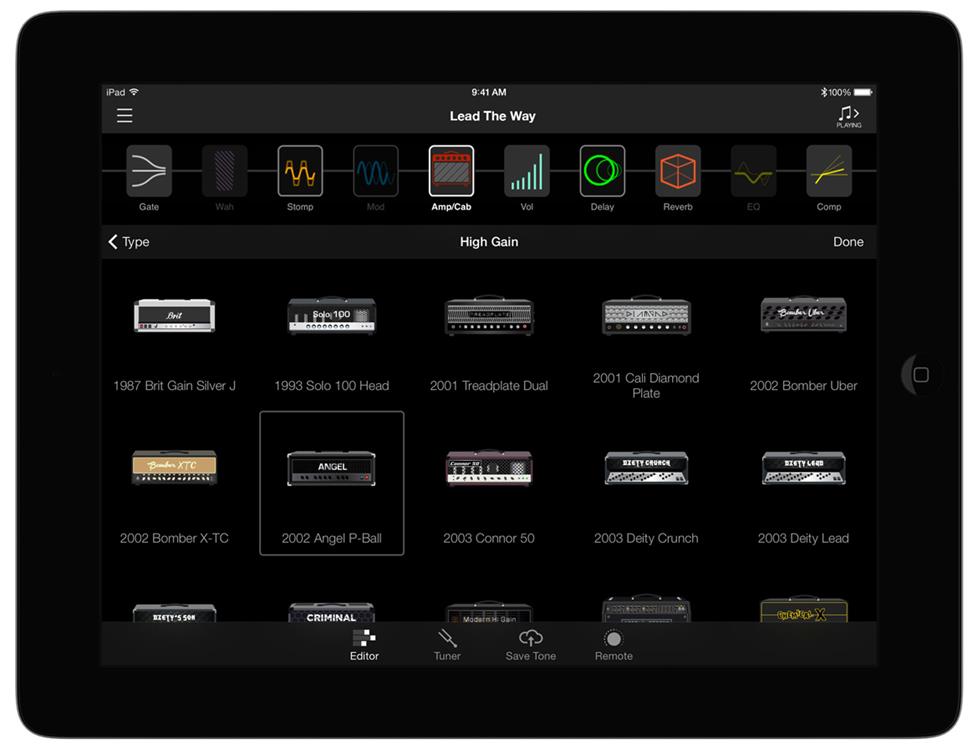 The free AMPLIFi Remote app lets you choose from a wide variety of tones, amp cabinets, and effects with ease.
In the short time I had the unit on loan for a demo, I barely used it to its full capacity. Interesting features I didn't find the time to try are the ability to create my own tones and share them online, to play along with songs streamed via Bluetooth, and record my playing to my laptop via the built-in USB connection. I could have spent months trying all these features.
A powerful wireless speaker for music listening
As a Bluetooth speaker, the AMPLIFi 75 excels. I'm a big iTunes user, and most of my songs are not in lossless format. Even so, the sound was impressive, with good bass from the 8-inch woofer. At 75 watts there was plenty of power to fill the living room with full and rich tones.
I can see placing the AMPLIFi 75 in the bedroom as a Bluetooth music system and guitar amp once I make the purchase. Oh yeah, after taking it home to demo for a week, I'm buying one.