Marine audio for the first-time buyer
The basics of choosing a stereo for your boat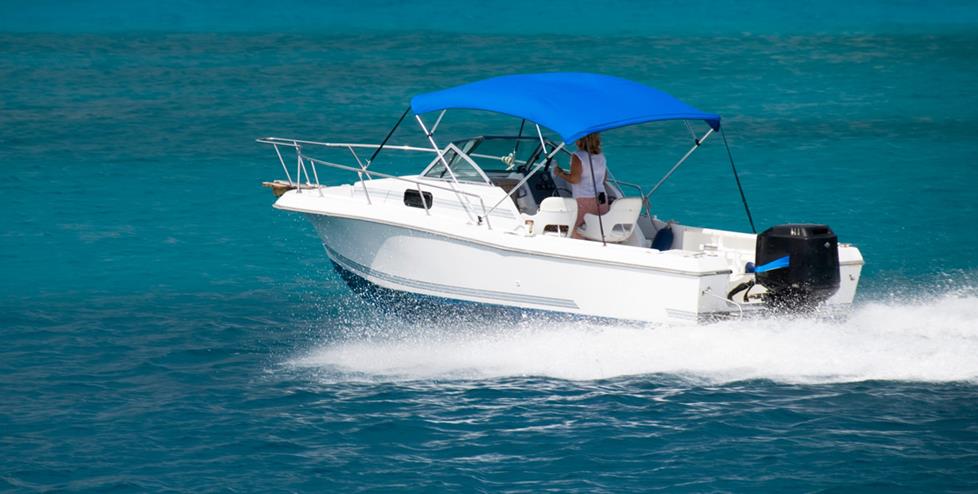 In a Nutshell
When you're planning to upgrade your boat's stereo system, research matters. There's a lot of great marine audio gear out there, and it's important to know what's right for your boat and your budget.
In this article, we'll take a look at marine-rated receivers, speakers, subs, and more. Whether you're outfitting a yacht or upgrading the sound on a bass boat, we have the gear you need to make any boat sound awesome.
Full Story
Whether you're into slow cruises up the coast or fun-filled afternoons out on the lake, boating is, at its core, a fun and enjoyable pastime. The water, the air, the sunlight, and the sounds all combine to make a day on a boat into an amazing experience. You look forward to it all winter, you look forward to it all week, and when you finally pull your lines and head out, it's a terrific feeling.
Getting away from it all is nice, but there's nothing wrong with having a little entertainment. The challenge, whether you're a new boater or a veteran boater who has decided to upgrade the audio, is figuring out what you need to get the sound you want.
Will I hurt my boat?
Gosh, we certainly hope not. Honestly, you won't hurt your boat a bit if you install a new stereo. But it's important to install your aftermarket gear properly. If the prospect of messing with the electronics on your boat is a little intimidating, get a knowledgeable friend to help you through the installation. You might be surprised how easy it is to do it yourself. If there's no way to convince yourself of that, you can always have the work done by a professional.
So what do you get for your trouble? The average aftermarket stereo will have the following advantages over a factory stereo:
more power — for cleaner sound and better bass response, which you'll notice even at lower volume levels
better AM/FM/Weather band reception — more stations, less drift, better FM stereo
more effective tone controls — the more sophisticated aftermarket receivers have control options that let you tune the sound exactly the way you like it
more entertainment options — most marine stereos can control an iPod® or a satellite radio tuner, and they also offer auxiliary and USB inputs so you can plug in a portable music player. A growing number of receivers feature built-in Bluetooth® connectivity, so you don't need to plug in to rock out.

Start with a new marine receiver
Generally speaking, replacing your boat's stereo is a relatively painless process. A lot of boats are equipped with "single-DIN" (2" tall) receivers, and there are plenty of aftermarket marine receivers available. Most of the time, the old stereo pops right out with the aid of simple tools, and the new one should slide right in with the help of the mounting brackets included in the package.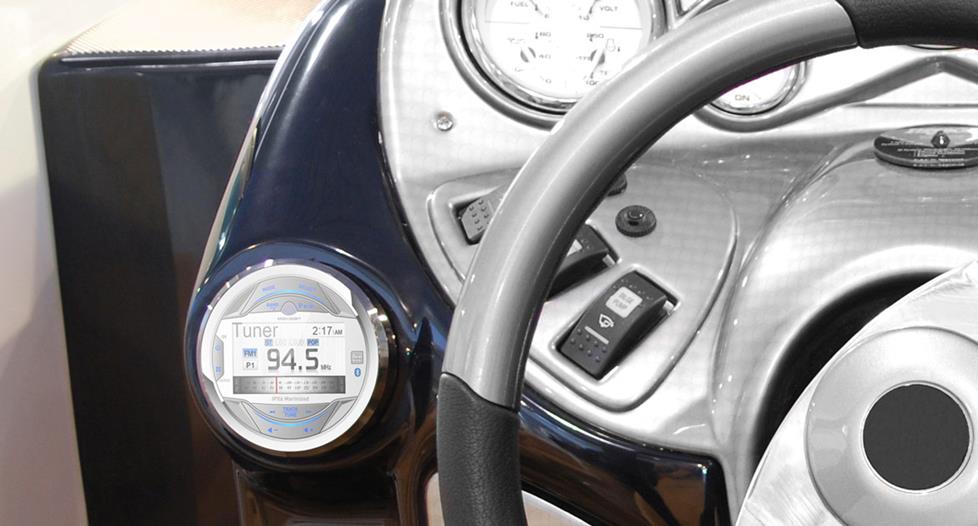 Another option, especially for smaller boats, is a gauge-style receiver. These digital media receivers are, as you've probably guessed, designed to fit into a standard gauge opening. They're handy for smaller boats with limited dash space. They won't play CD's, of course, but they're terrific for standard AM/FM/Weather radio and playing music from your smartphone.
In other cases, you may need to improvise a bit, especially if you're installing a receiver in a place where there wasn't one before. A fair amount of cutting and fabrication work will be involved in some cases, so if you're not an experienced do-it-yourselfer, you might want to turn the work over to the pros at your local marina.
Some boats really don't give you a convenient place to install a receiver. If your boat is one of those, or you just don't want to create a mounting location, consider a "black box" receiver. These digital media receivers are designed to be installed out of sight, but they come with rugged, waterproof controllers that give you access to all the functionality and connectivity you'd ever want from a marine receiver.
The most important thing to remember is that whether you're doing it yourself or letting someone else handle the job, you (or your installer) will have access to our tech support team if you need help along the way. As a Crutchfield customer, you get free tech support help for the life of the gear, and it's available toll-free by phone seven days a week.
Marine-grade speakers matter
In most cases, your boat's original equipment speakers are somewhat less than top-shelf, especially if your boat is a little older. Marine speakers are hearty pieces, so unless they're damaged, they might still sound "okay." But if you're reading this article, "okay" probably isn't good enough.
If music is important to you, you probably have a decent set of speakers in your living room. Listen to a familiar track from a favorite CD on your home speakers, and then repeat the experience on your boat. Your current speakers will likely sound a little dull and fuzzy in comparison. Individual bass notes turn to mush, while the high-frequency sounds that add sizzle to your music (cymbals, tambourines, etc.) are buried. And that's just when you're tied up at the dock. Out on the water, all those weaknesses will be even more evident, assuming you can hear your music at all when you're underway.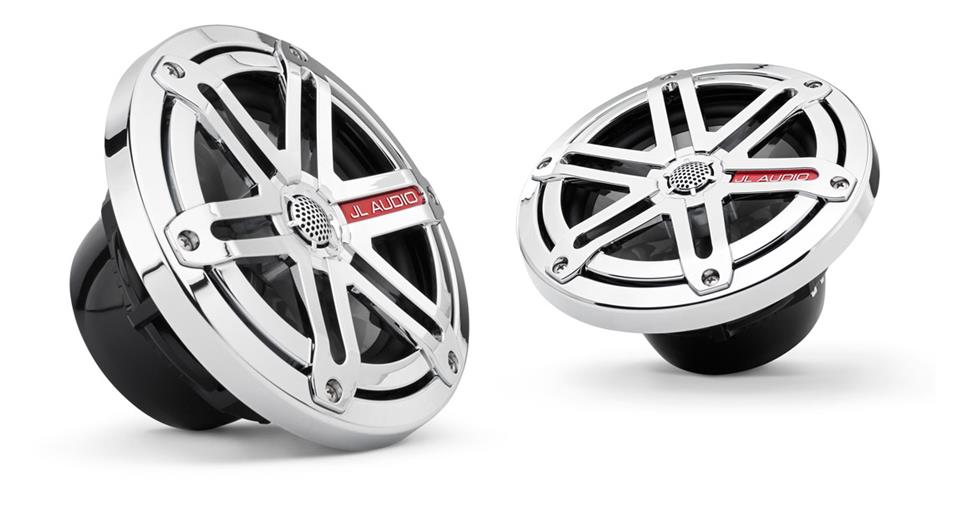 How to choose the right speakers for your boat
The key to choosing the right marine speakers is choosing the right speakers for the job. If you plan on using your boat's stereo to power the speakers, you'll want to choose speakers with a high efficiency rating (also known as "sensitivity" or "SPL" rating) because they won't require a ton of power. If you're using an amplifier, choose high-quality speakers that are designed to handle high power. Speakers can sound just as distorted if they're underpowered as they can when overpowered, so check the specs before you buy.
Removing your boat's speakers is pretty simple, in most cases. Replacing them is, too, especially if you're installing same-size models and your existing wiring is in decent shape. If you're going bigger, you'll need to do some work to expand the size of the cavity. If you're a confident DIY-er, with a fully-stocked tool chest, you can probably handle the job. If you're not, it's probably best to consult a professional.
Marine-rated wiring matters, too
If there is a wiring issue, or if you're just swapping out everything and starting over, make sure you invest in quality marine-grade wiring. Life on a boat can be rough on all sorts of gear, but wiring is especially susceptible to the corrosion monster.
[Shop for marine wiring and accessories]
Designing your marine audio system
Once you know what you want to do, it's time to choose the gear. There's a lot of gear out there these days, so the first thing to do is narrow down your choices by asking yourself some questions:
What's your budget?
There's no law that says you have to swap out your entire stereo system at once, so you can take your time and upgrade one area at a time. Besides, it's fun to build your system step-by-step, since you get to hear the sonic improvement made by each new piece of equipment.
Your boat's speakers get the most abuse, because they're out in the weather all the time and they tend to get kicked inadvertently by you and the crew or bashed by rogue coolers. You can buy a good set of front speakers for as little as $50-$75, depending on the size, so start there. You'll hear an immediate sound improvement, plus your boat will look a lot nicer with a shiny new set of speakers.
If the speakers are okay, but you're missing some of the functionality you're used to in your home and car stereo equipment, start with a new receiver. Most marine receivers can be had with some combination of Bluetooth connectivity, smartphone compatibility, and even the ability to work with a satellite radio tuner. You can also opt for a digital media receiver and finally get that bulky folder full of scratched-up CDs off the boat and out of your way.
Make a list of what you hate
Sounds negative, I know, but being out on the water is all about relaxing and enjoying life. A stereo that sounds awful, looks bad, or doesn't do what you need done can get in the way of all that. Think of what you hate about your current system and focus on buying gear that solves those problems. You'll be a whole lot happier, and so will your crew.
Make a list of what you want
Even if your current stereo isn't turning you into a modern-day Queeg, you can probably think of ways to make it better. If you want more bass, check out a marine subwoofer and a dedicated amplifier. If you like to crank the volume, buy a separate marine amplifier to power your new speakers — you won't regret it.
If appearance matters, you'll be happy to know that marine gear comes in a variety of styles these days. If you have a traditional white hull, we have plenty of receivers and speakers that will look great in your boat. But if you're looking for something else, you can find gear with black, titanium, and even chrome finishes.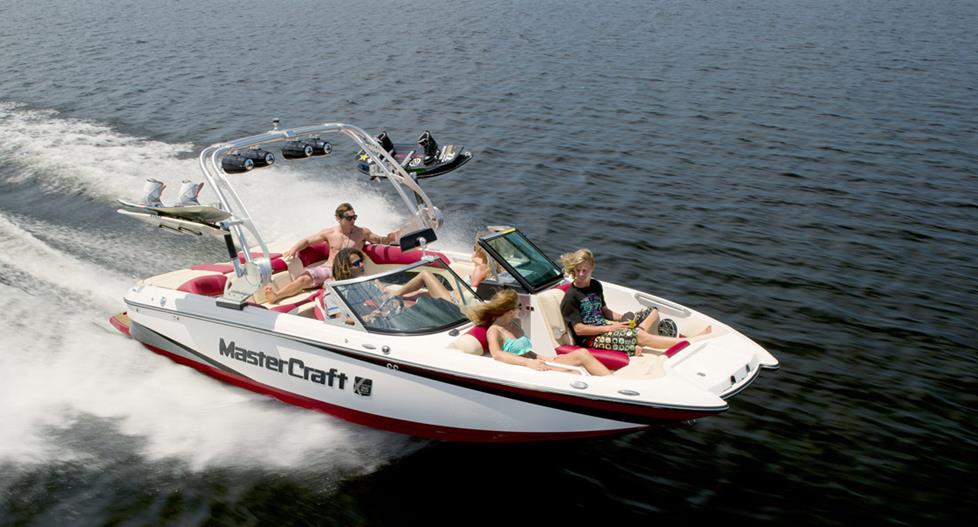 Start shopping for marine audio gear
The more you know, the smarter you are, so ask plenty of questions when you're shopping. Answer some of the questions above to get yourself on the right track, the browse our selection of marine audio gear. If you're not sure if that's quite right for your boat, ask one of our Crutchfield Advisors. There are a lot of choices out there, and we're here to help you create the marine stereo of your dreams. Just give us a call.