Polk PSW111 Ultra-compact Powered Subwoofer
Heads up!
Welcome to this article from the Crutchfield archives. Have fun reading it, but be aware that the information may be outdated and links may be broken.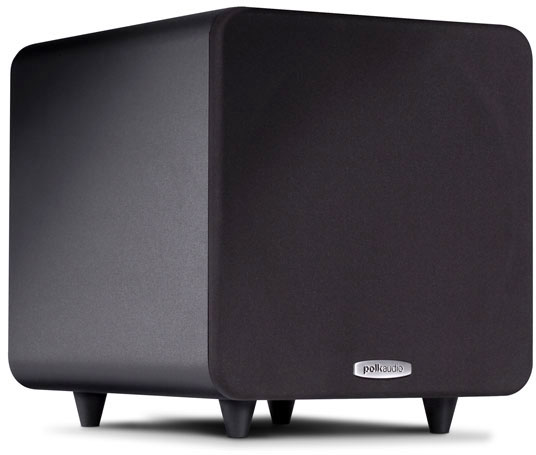 The Polk PSW111 powered subwoofer
I haven't been working at Crutchfield all that long, so I haven't had much of a chance to build up that backlog of decent gear that people seem to acquire here. Constant exposure to cool new stuff, and some decent incentives here and there will break you down. It's a dangerous job, but someone's got to do it.
A mixed bag of gear
Now, I have what could kindly be called a "mongrel" home entertainment system: decent five-year-old Yamaha A/V receiver, a Bose® 161™ speaker system (cast-offs from my brother-in-law that I've been using because they reproduce dialogue clearly), and an early LCD 27-inch HDTV. Plus, an Xbox 360™ that's wirelessly hooked to my router, and connections for my MacBook Pro®. Nothing fancy.
The Bose® 161s by themselves are fine for an upgrade to onboard TV speaker audio, but listening to music, even with a good signal traveling through my Yamaha HTR-5940, wasn't really thrilling me.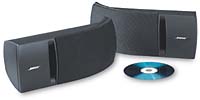 Bose® 161™ speaker system
It was like a typical "iPod® dock" experience, where you plug in your iPod and get decent, but unmemorable sound from a single point source. Not the speakers' fault. They simply aren't made to reproduce much below about 100Hz.
And I had gotten used to the status quo.
As I used to work in a pro studio environment, that satisfied my itch when it came to higher end audio solutions. The home system was ignored, relegated to "enhanced TV speaker" status. Most of my active music listening was headset-based, or listening to the system in my car during my commute.
Time for a change
A couple of weeks ago, we had a training event at Crutchfield HQ, run by the good folks from Polk. Now, we hear great subwoofers all the time here from a number of manufacturers, but a combination of price and compact form factor on the PSW111 ultra-compact powered subwoofer caught my eye.
Time to succumb to the siren song of great presentations and easy gear availability. I talked to my wife and we decided to go for it.
My Yamaha receiver comes with a subwoofer-out connection and has adjustments for the crossover frequency within its menus, so the initial connection to the sub was total simplicity: one subwoofer cable to the LFE in and we were done. A bit of fiddling with the receiver setup menus and the first stirring bass notes suddenly appeared from the unit.
First impressions
Wow. I had really gotten used to the way things were. And suddenly, I knew that wasn't good. I know, everyone talks about the thumping bass that nails you to the wall when you first add a sub. And there's no doubt, that had the potential to be there in an instant.
But the overwhelming sense I had from early listening was one of warmth. The low mid-range, the place where male voices, cellos, and trombones live, suddenly came alive. I could hear all this ambiance I wasn't hearing before in movies and TV shows — street noises, intakes of breath, footsteps. Sure, you could take this sub to the slamming max if you want, but the main takeaway I have from adding this component into my system is that things have been put into balance again.
A shift in sound
The Bose® 161s are now concentrating on what they do best, the mids and highs. And better yet, they have more power with which to do their job. Being freed from the requirement of reproducing frequencies at the extreme low end of their range has opened the speakers up, and I'm really enjoying the extension of clarity in the high-mid and treble frequencies.
The Polk's 150 onboard watts are more than enough for the challenge of filling my smallish living room. Plus, the unit reproduces bass with an admirable tightness — no looseness or floppiness to high-energy, repetitive low frequencies. Kick drums, slapping basses, fat analog synths, all came through firm and solid.
Yes, it can do loud
Action movies will beat you up if you let them. The crashes, wooshes and thrums of modern-day audio post-production are designed to hit you right where the subwoofer lives, and the PSW111 doesn't disappoint. A long action sequence, something like a Bourne Identity chase sequence, will leave you a bit out of breath. I would definitely be careful when it comes to Michael Bay and Jerry Bruckheimer movies.
A word of warning
Dave Bar, one of our senior audio gurus here, warned me that this addition will serve to point out other flaws that I've been ignoring, and he's right. Like many of you, more and more of my listening is coming from compressed sources, and I've been feeding those into analog inputs on the receiver.
Now, the difference between a decent MP3 and a CD signal coming in an optical or S/PDIF connection hits me directly between the eyes. I sense a DAC coming on. And, while I am enjoying my current speakers so much more than I did, there are some sweet 2-way bookshelf speakers out there that might be a better choice for me.
This job generates long wish lists. Somebody stop me.
Last updated 9/11/2019
Featured Products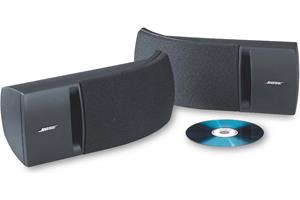 C$179.99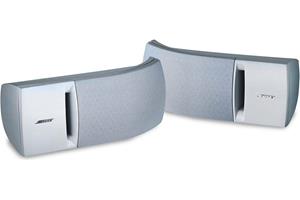 C$179.99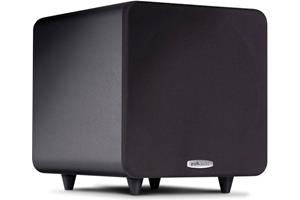 C$249.99