Research Your Car the Crutchfield Way
If you have a car, truck, motorcycle, or ATV that we haven't researched yet, we need your help.
In brief: Ever wanted to learn how to do car audio research the Crutchfield way? Here's your chance. We'll show you how to do what we do, and we'll use the info to help other owners upgrade the audio in their vehicles.
If this sounds like the kind of project that'll get your DIY motor running, read on to learn more.
Most car audio companies would be thrilled with a vehicle database that contains 28,000 vehicles (and counting). But we're not most companies, and the vehicles we don't have are the ones we want the most.
If you have a car, truck, ATV, or motorcycle that we haven't researched yet, we need your help. So welcome to Crutchfield's latest research project – "crowdsourced" vehicle data.
Crowdsourcing Crutchfield research data
How's that going to work, you ask? Well, we're actually asking you to do the same kind of research we do. And to help you out, we'll share the tips and techniques we use to do it. You'll learn a lot, we'll learn a lot, and you might have some fun along the way. And most importantly, you'll help other owners upgrade the audio systems on their vehicles.
That said; this might not be the easiest thing you'll do this year. We do a few of these every week, and trust us, you will need time and patience to do the research properly.
The physical work is one thing, but the amount of information we need you to record is something else entirely. As you'll see from the research form, we ask for a LOT of information about your vehicle's stock audio system.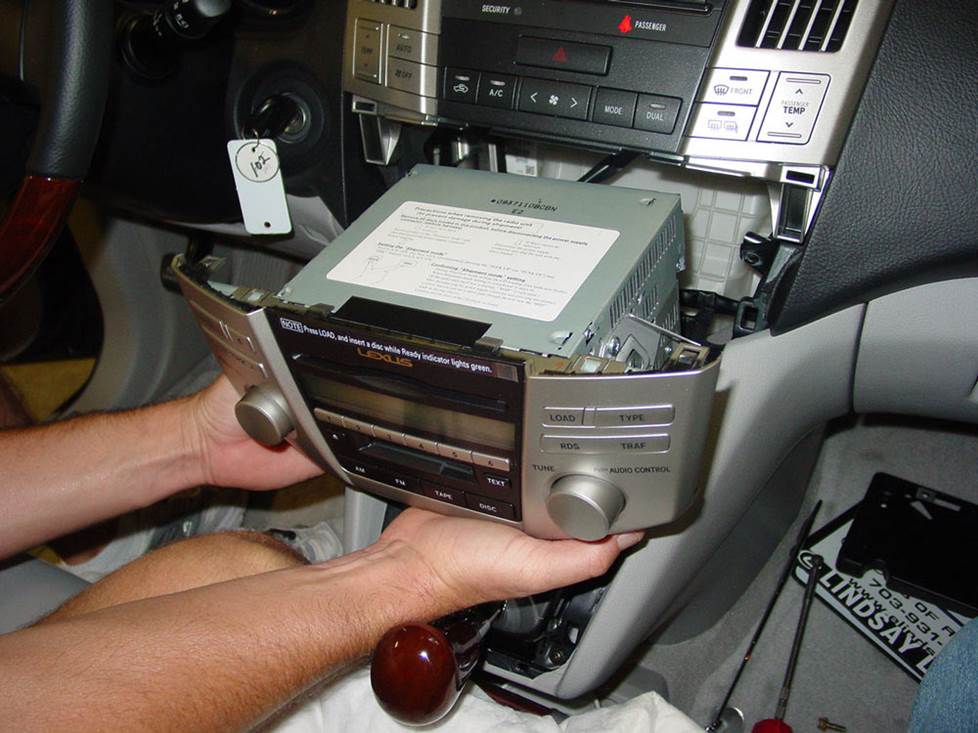 What we're looking for
The first step to installing new stereo gear is removing the old stereo gear. That's glaringly obvious, of course, but what's not always obvious is exactly how one should go about doing that.
Researching the stereo
On older cars, removing the old radio is usually pretty easy—unscrew some things, disconnect some things, and get it out of there. On most modern vehicles, though, you'll need to remove several dash panels just to get to the factory radio. And more and more of those radios aren't "radios" at all, they're control panels for music and a whole lot more.
In that case, replacement really isn't possible, and we want you to tell us that. But if you're dealing with a more traditional receiver, we're looking for step-by-step instructions on how to remove the dash panels and remove the stock receiver. Your measurements will help us figure out the aftermarket receivers that can fit in the cavity.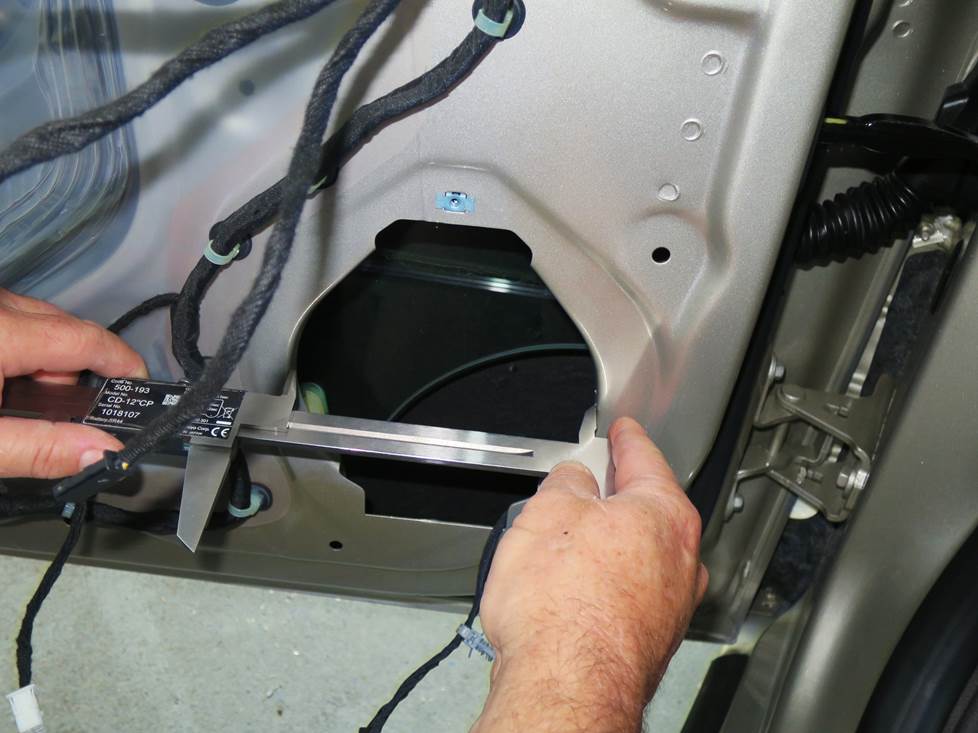 Researching the speakers
Same goes with speakers. How do you get to them? How hard is the job? That second question can be especially important with rear deck and cargo area speakers, by the way.
Even if the steps themselves aren't hard, the time commitment can be pretty intense, so that's a great thing to know about. And once you're in there, you'll measure the cavities to find out what replacement sizes will fit.
Give us what you can
As noted, we'll ask you for a lot of information, measurements, and photos, but we'll happily take whatever you can give us. If you feel like researching an entire vehicle, that's great. If you only feel comfortable digging into the door speakers, for example, that's great, too.
If you only have time to lean into the car and snap some good photos of the radio and the speaker locations, that's still good info. Do what you want to do and do what you can, when you can.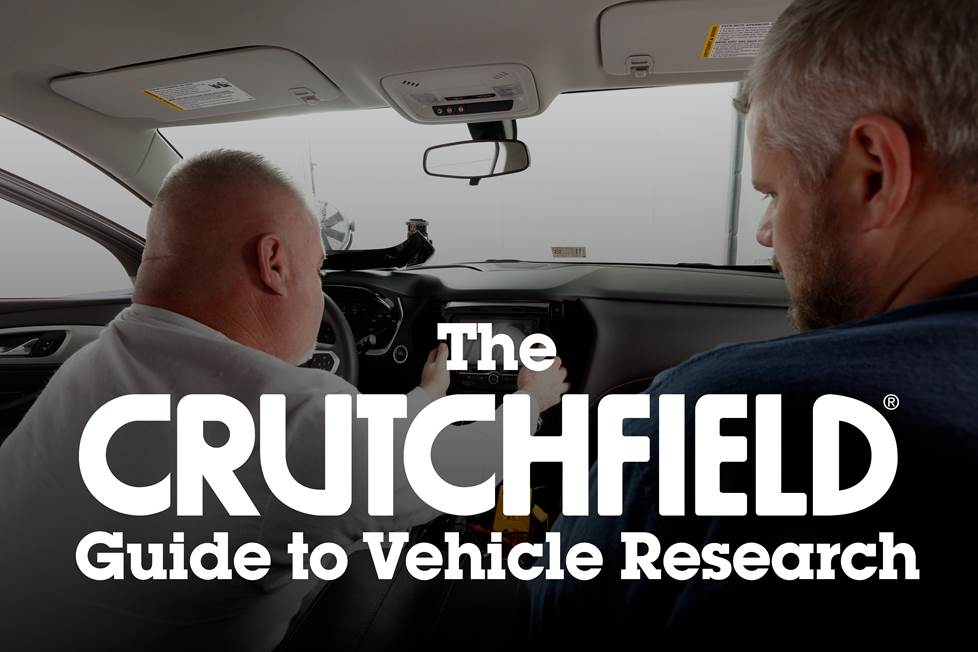 Our helpful how-to guide
To explain all this in greater detail, we've assembled "The Crutchfield Guide to Vehicle Research." This helpful document, which we'll send along when you sign up, will explain exactly what we're looking for and share some tips on how our experts do the job – and do it safely. It also contains the same forms our researchers use for all the data and measurements they collect.
If a project like this sounds like something that'll get your DIY motor running, let us know. Any and all of the information you can provide will be a big help to us and (more importantly) to other people who own vehicles like yours.
This is a brand-new program for us, and we're really excited about it. We're looking forward to seeing the fruits of your research, of course, but we're also looking forward to your feedback.
Ready to get started? Contact us at diyresearch@crutchfield.com and let's get started!
Last updated 5/20/2021