Safe Driving is Within Reach
Keep you and your phone safe by mounting it on the dash
Quick: You're driving and your cell phone rings. Do you know who's calling? Even if you recognize the ring tone, can you safely answer? Where and how your phone is mounted can keep it accessible and enable you to use it with less risk on the road.
With so many functions at your fingertips – streaming music (Pandora or Spotify, anyone?), navigation, texts, apps and yes, phone calls – your smartphone needs to be within reach to be used safely while driving. Mounting it on the dash or console provides easy access to the phone. It also eliminates fumbling in a purse or having it slide off your lap when you slam on the brakes to avoid a rear-end collision or a wayward deer. And keeping your smartphone affixed to your vehicle lets you see those all-important maps while the phone's charging, rather than laying it flat on the passenger seat and hoping you won't miss your exit.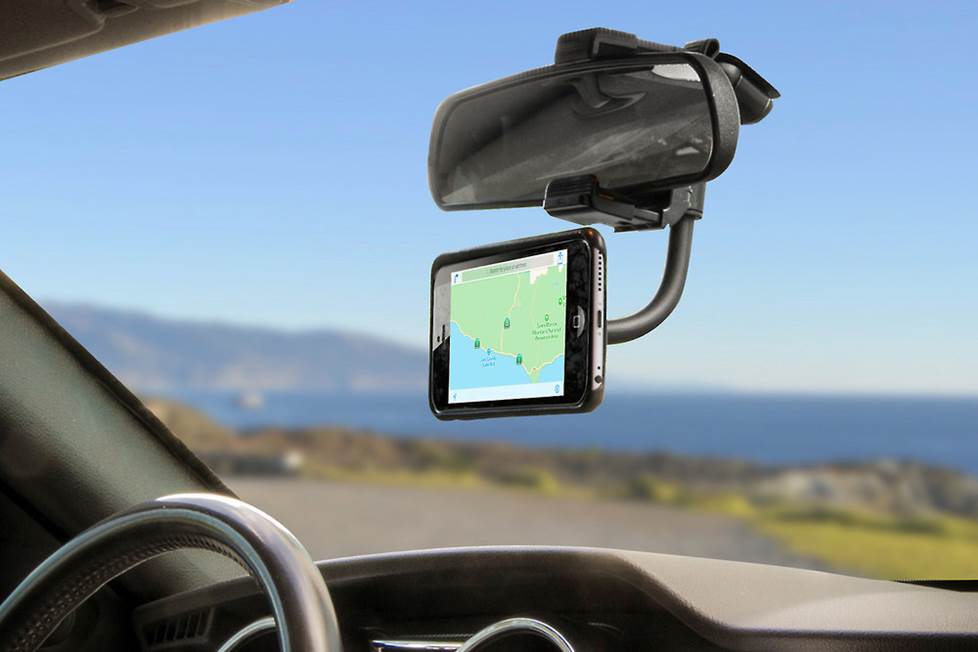 Where your smartphone is mounted makes a difference
Remember the old addage: Location, location, location. Placing the phone right in front of your face might be tempting – but may cause distractions. If the phone's not close enough, you defeat the purpose. And if you have a front-seat passenger, you can share control if you place it appropriately.
Fortunately, there are plenty of easy and inexpensive mounting options. From a vehicle-specific model that perfectly fits your dash to one that clips to your vent, you can find one that works for you. Of course, a Crutchfield advisor is just a phone call away to help you choose the right mounting option if you need a second opinion.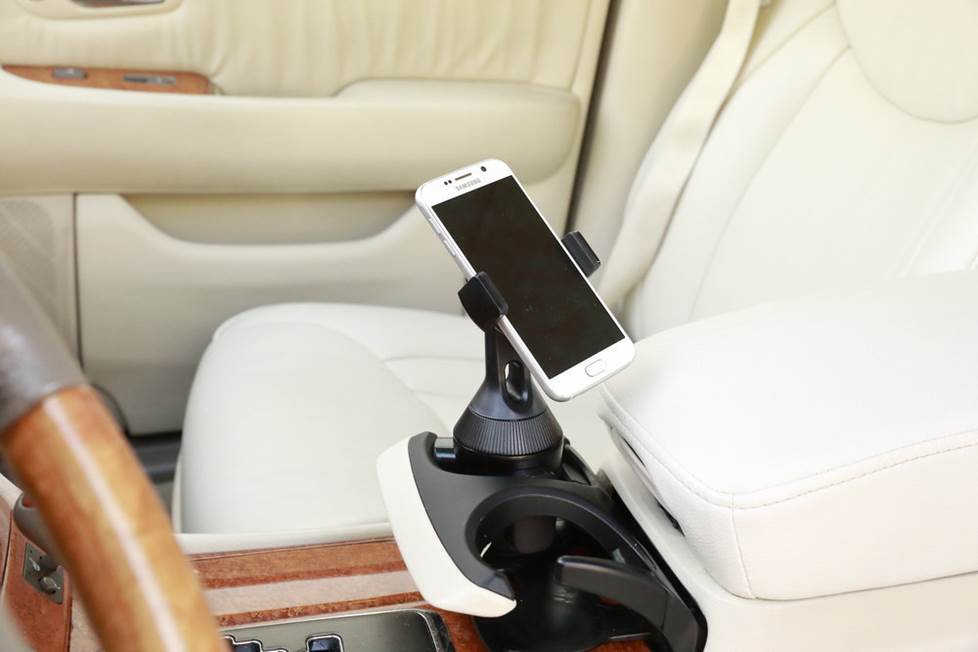 This Belkin Mobile device holder slips into an available cup holder in your vehicle..
Universal mounting
Universal mounting kits work in any car, and most are portable from one car to another. They are available in a variety of mounting options, so you can pick the one that works best for you. You should consider where you'd like to mount your smartphone or other device and select the kit that gives you that perfect placement.
The Scosche MAGWSM2 magicMOUNT™ simply mounts to your dash or windshield using a super-strong suction cup and offers a bendable arm for maximum flexibility. Scosche enables you to forego any type of device cradle with their mounting system.
Scosch also offers a more permanent mount for portable devices. Their MagicMOUNT™ Elite series includes a secure base to mount to your dash, an automotive-grade adhesive that won't damage your dash, and a pivot that lets you adjust the angle of the device for the best view.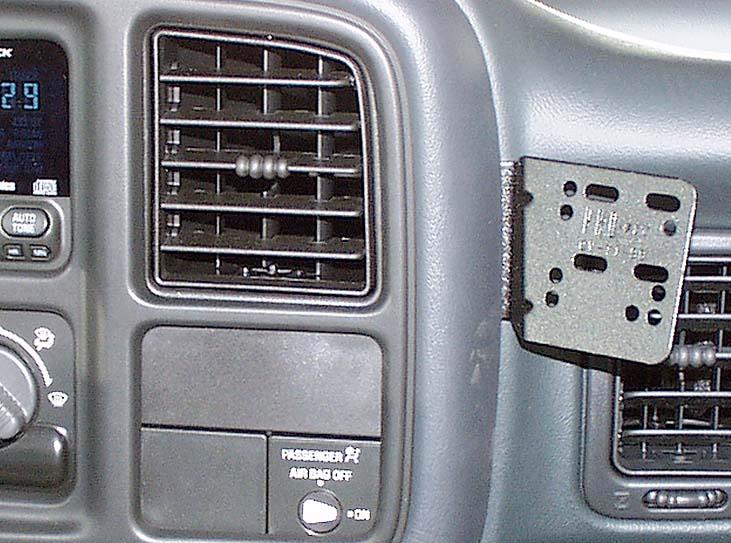 A vehicle-specific bracket offers a more integrated, sleek look to your dash. This bracket is for select GM vehicles.
Vehicle-specific mounting
Vehicle-specific mounts, like the Pro.Fit VSM mount system, look great on your dash because each is custom-built for a specific vehicle. They provide a more sleek and factory-finished look. And since the bracket mounts to a gap in your dash that's already there, you can remove it easily and it won't leave a trace. There's a three step process to finding the vehicle-specific mount for you:
Find the bracket for your vehicle by using our Vehicle Selector.
Find the best cradle for your device; there are options for phones, navigators, and universal device holders.
Install the system.
Installation of most Pro.Fit mounts involves just a few steps. First, you need to disassemble part of your dash to get to the spot where the bracket will go. Then, depending on your vehicle, you'll use existing screws in the dash or drill small pilot holes to attach the bracket. Finally, you reassemble the dash and attach the cradle that'll hold your phone.
Safety first
No matter how you're using your smartphone, proper mounting is a smart idea. Just don't place it directly in front of your airbags or too high on the dash – it could become a missile in an accident (and few people look good with a logo permanently imprinted on their forehead). Having your phone mounted in your car while you're driving means you're safer – and less likely to miss a call or that turn coming up on your right. (Recalculating...)