Security camera buying guide
Keep your home and business safe with surveillance and monitoring gear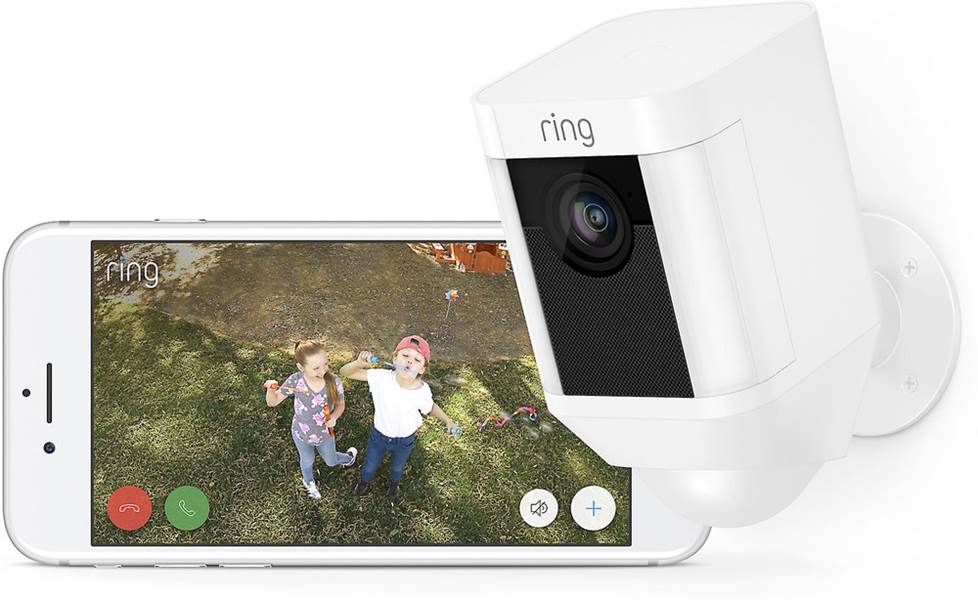 Surveillance isn't just for TV cops on a stakeout. Cameras also help keep homes, families and businesses safe and secure. This article will help you figure out which type of security camera will best suit your needs.

Baby monitors can feed live sound and video to compatible smart devices.
Keep tabs on your loved ones
The most basic home security cameras are devices such as baby monitors and nanny cams. These cameras allow you to keep eyes and ears on children who are sleeping or in the care of another, often connecting to mobile devices via built-in Wi-Fi®. Many have motion-detection ability, so the camera only turns on when someone is in the room.
Security and Surveillance
If your goal is to protect a home or business by keeping tabs on what's going on inside and out, there are several types of camera you may consider: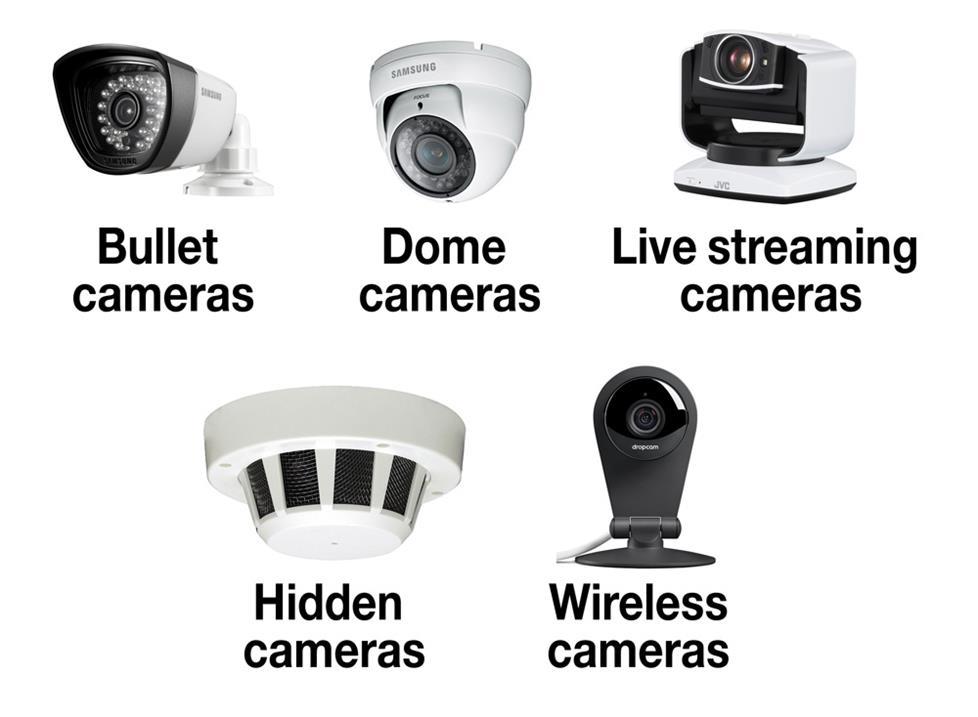 Bullet cameras: These are the familiar, cylindrical cameras we see everywhere. A bullet camera may resemble a tube of lipstick, though some more robust models are the size of a soda can. These are great if you know exactly where you want camera coverage; they can be wall-mounted and left to do their work.
Dome cameras: These are the ceiling-mounted "eye in the sky" type security cameras. Some are fixed in place, others can be remotely controlled to pan, tilt and zoom in for a closer look.
Live streaming cameras: Ideal for remote, unmanned monitoring. These cameras can sit on a piece of furniture, and are designed to feed a signal directly to a computer or mobile device for live viewing. Some can also pan, tilt and scan by remote control.
Hidden cameras: If you're really trying to catch someone who's up to no good, you don't want them to know they're being watched. These cameras are designed to look like something else, so troublemakers are none the wiser.
Wireless cameras: Plug-and-play wireless cameras have become very popular, as they are easily integrated into existing home automation schemes. The Nest Cam, Arlo and Samsung SmartThings are good examples.
[Learn how the Nest Cam can help you manage your life]
Key Specs
There is some basic information you'll want to know about any camera you're looking at.
What level of image resolution you can expect? 700 lines of resolution will look sharper than 420.
What is the viewing angle of the lens? 92 degrees of coverage takes in more of a scene than 70.
Once you've decided what style of camera will suit your needs, you'll want to determine which of the following features are important for your application.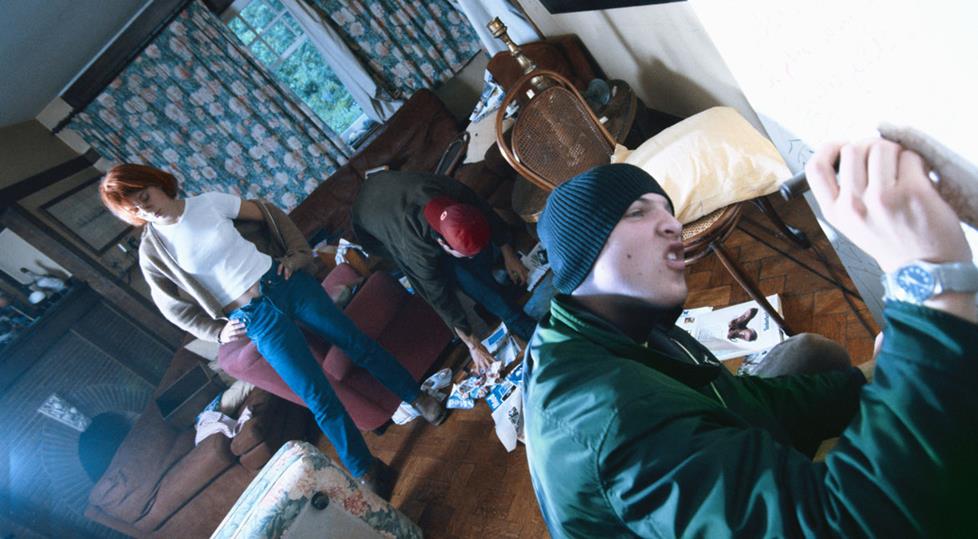 If you have to describe these perps to the authorities, won't it be easier if you can see them in color?
Living color
In some cases, color images can be invaluable. An accurate description of an intruder's clothing or the color of the car that sideswiped your motorcycle may be exactly what the authorities need to crack the case. Color cameras are most effective in well-lighted areas; as a general rule, a black-and-white camera will offer superior low-light imaging at higher resolution for less money. Carefully consider the benefits of each for your specific situation when choosing a security camera.
Track anything that moves
You may not want a camera running non-stop around your home. Some security cameras are able to detect movement and self-activate. You may end up with fifty short films about your restless cat, but wouldn't you rather be absolutely sure? A camera with a memory buffer will constantly record a few seconds of video, so that nothing is missed in the moments before the motion sensor is triggered.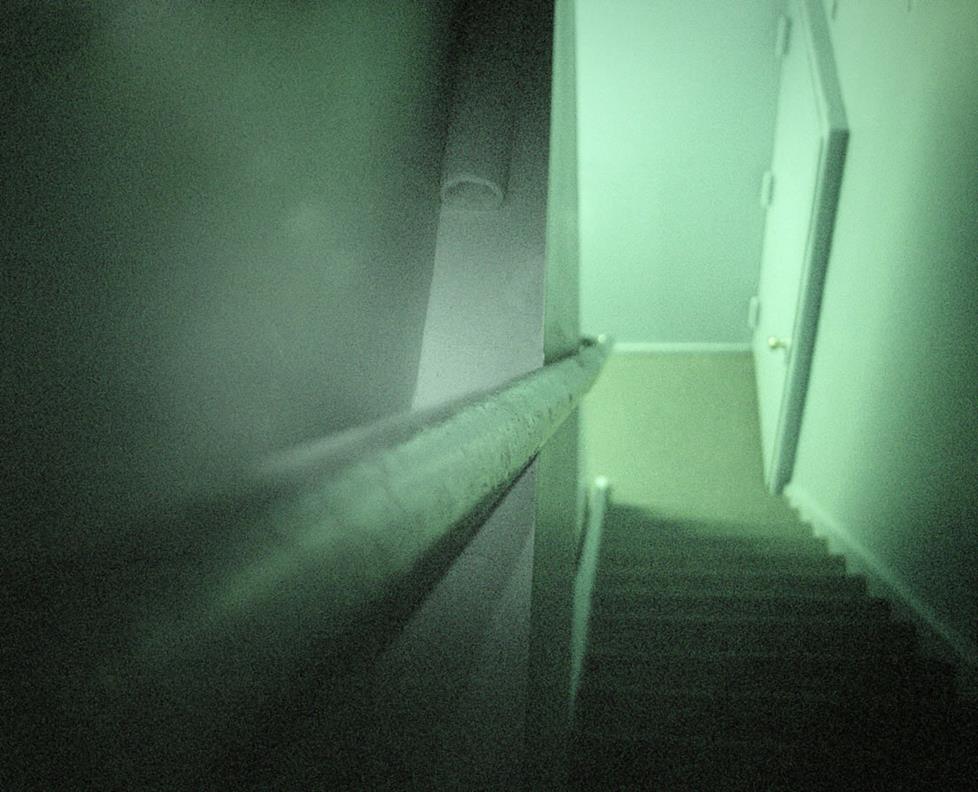 Choose a camera with good low-light sensitivity, so you can even see in the dark.
See in the dark
If you have just a single streetlight outside your door, a camera with low-light imaging technology may be the ticket. Some have extremely sensitive light-gathering image sensors, with sensitivity expressed in lumens. The smaller the number, the better a camera can see in the dark.
For imaging in total darkness, most outdoor cameras also have infrared capability, which can detect heat signatures up to 150 feet away.
Keep a record
Security cameras used to feed into constantly-running videocassette recorders, producing grainy footage as long as you remembered to swap in fresh tapes. Now, vast amounts of data can be stored in small spaces.
Memory cards: Some cameras record images to the removable memory cards used by digital cameras. This is an affordable option, but still requires you to remember to swap full cards for empty ones on a regular basis. [Shop for Memory Cards]
Hard drives: This can be your computer's built-in drive, or an external drive packaged with a security system. Many advanced systems come with digital video recorders much like the home DVRs used to record television shows. This approach frees you from having to change out recording media, but it is still limited by the capacity of the drive being used. [Shop for Surveillance Camera DVRs]
Cloud: The emerging standard of subscription-based cloud storage is offered with some package deals. Off-site storage can provide up to two terabytes of encrypted storage in exchange for a recurring fee.
Weather-proof toughness
For a small convenience store, an indoor camera or two may be all that's needed to keep an eye on things. If you're more concerned about what goes on in your used car lot after hours, you'll need an outdoor camera that can be mounted to an exterior wall. Outdoor cameras are rugged and weather-resistant, so you can rest assured that they'll keep an eye on your business or backyard in heat, rain, sleet or snow.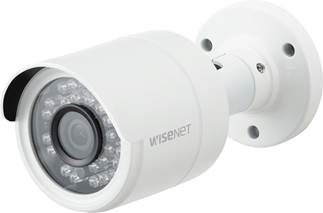 This outdoor bullet camera is dustproof and resistant to extreme weather.
When looking at outdoor cameras, you'll see something called an IP rating. This can be kind of confusing, because wireless cameras use this acronym to refer to Internet Protocol. For an outdoor camera, IP stands for Ingress Protection, or how well the camera resists damage from dust and water. The first number is the camera's rating against solids, and the second describes its rating against liquids. (example: the Wisenet camera pictured here has an IP66 rating which means that it is completely dust-tight and can withstand powerful jets of water based on the IP Code.)
Keep an eye on the subject
Fixed cameras can be more cost-effective, but some situations call for a camera with some range of motion. Some surveillance cameras—known as PTZ cameras--can pan from side to side, tilt the lens up and down, and zoom in to capture a subject's face or a license plate number via remote control. These cameras are great at picking out important details in a crowded scene, but they do require a human operator to be on duty.
Image stabilization keeps the picture clear
A blurry image isn't much use. Look for a camera with built-in image stabilization to keep little vibrations from fuzzing up the picture. Often, the vibration reduction only works when the camera is still, not when it's in the process of panning, so make sure you read the description to find out what to expect from a specific unit's image stabilization feature.
Wired for sound
You may want to hear what's going on, as well as seeing, especially when you're using your camera as a baby monitor. Most cameras have some kind of microphone built in, but it's good to make sure on that point if sound is important to your security needs.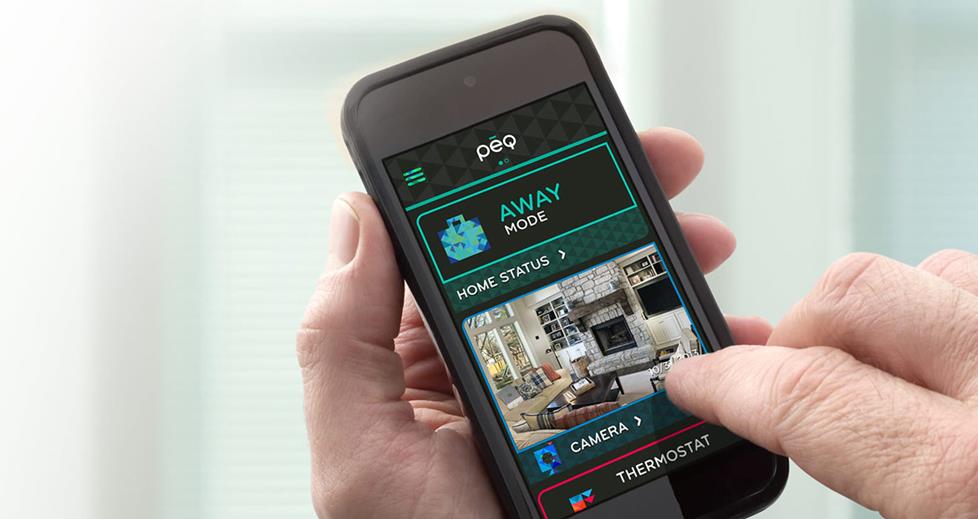 Network for complete coverage
If you have a lot of ground to cover, it can be worthwhile to look into a packaged security system. These systems generally come with multiple cameras, a hard drive or DVR, and some sort of control system that handles multiple inputs from multiple cameras. These systems make sense for a big company or a home with lots of nooks and crannies.
Some other network features to look for:
Motion detection alerts via email or text
Remote control options for cameras with PTZ (pan, tilt and zoom) capability
Apple® and Android™ compatibility for monitoring and remote control apps
Connecting cables
Wireless remote
Simultaneous playback from multiple cameras
Privacy masking to limit camera coverage in sensitive areas such as locker rooms and restrooms
Make sure you know the terms of your warranty coverage and what level of installation support you can expect before you make a final decision.
Most cameras come with everything you'll need, and a full system will usually include all of the connectors and cables required as well. If you do end up needing some extra parts when expanding your system, check out the surveillance camera accessories page and you'll find what you need.
[Shop for surveillance networking packages]
Keep your installation tidy with a distribution box
If you're planning to run enough wired cameras to cover a large property, you'll probably want to use a distribution box in your installation. These wall-mounted boxes keep your wires organized, and help distribute power to each camera in the bargain. Along with a robust surge protector, a distribution box goes a long way toward keeping a large security system active, manageable and relatively easy to troubleshoot.
[Shop for a Distribution Box]
Know the law
One person's security can be seen as a violation of privacy by another. Interpretations of the law vary from state to state, so make sure you know any statutes that apply to recording of images or conversations in your local law enforcement jurisdiction. In addition, rules for home use may differ from laws governing commercial property.
Get an expert opinion
If you're still not quite sure which system is going to be the best for you, get in touch with a Crutchfield Advisor. They're available by phone, email and chat during regular business hours.