A review of the Sonos Sub
Big-bass sound, one-button setup
Heads up!
Welcome to this article from the Crutchfield archives. Have fun reading it, but be aware that the information may be outdated and links may be broken.
I get really, really excited whenever something new comes out from Sonos and even more excited when our buyer asks me if I want to take one of their products for a spin before it's available for public sale. In this case, the product I got to try was the Sonos wireless Sub.
First impressions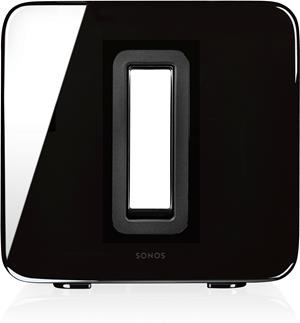 The Sonos Sub has a unique, circular cabinet that houses two force-canceling speakers — positioned to give loud, clear bass. I knew the Sonos Sub was sturdy and well-built before I had it out of the shipping box. It weighs 35 pounds! The sub is pretty compact and its shiny black lacquer finish goes nicely with the other products that Sonos offers. [Shop our full line of Sonos products.]
I set up the Sonos Sub in my living room with two Play:5 players that I was using as a stereo pair (one as left speaker and one as right speaker). Setup was very simple. Once I updated the Sonos software on my iPhone®, I was walked through an easy-to-navigate menu on how to add the Sub to my existing system. And, just like other Sonos players, all I had to do was push a button to get the Sub up and running.
Great sound gets even better
Before adding the Sub, I thought my Sonos system sounded great — and I prefer it to most other music players out there. But adding the Sub gave a whole new dimension to every song I play. In the acoustic tracks, the bottom end really filled out and I heard more depth in bass guitar and drum notes. In songs with a deeper, more-pounding bass track, the Sub really took off.
I even tried turning the Sub off mid-song to see if I could hear a difference. I could and I lasted roughly five seconds before I turned the Sub back on. It made such an improvement in the overall dynamics of my music that I didn't want to go back to pre-Sub listening.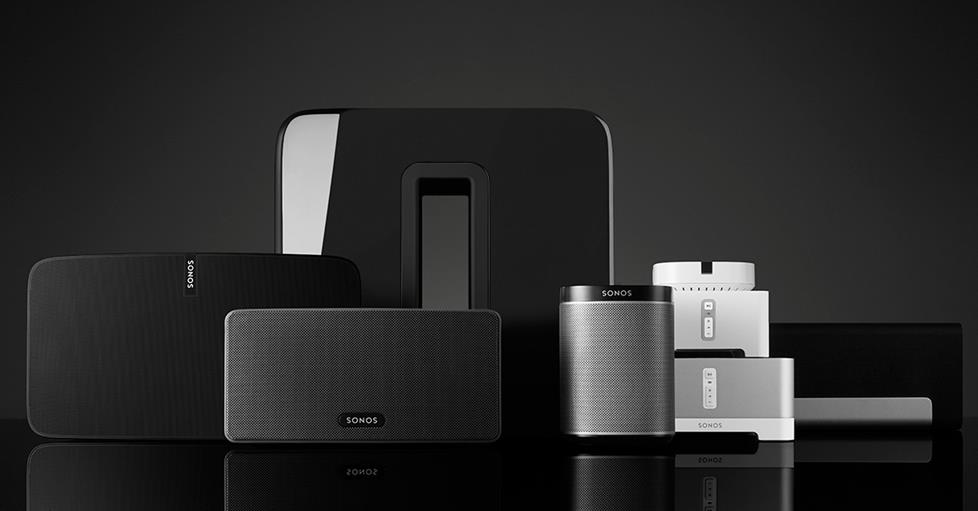 Summing up
My hat's off to Sonos again for making a great product can really spice up the sound of an existing Sonos zone. In every room where I tried the Sonos Sub, it brought out new details in music that I was used to listening to.