Sony gets back into the OLED TV game
These screens are a bit larger than 11 inches
Heads up!
Welcome to this article from the Crutchfield archives. Have fun reading it, but be aware that the information may be outdated and links may be broken.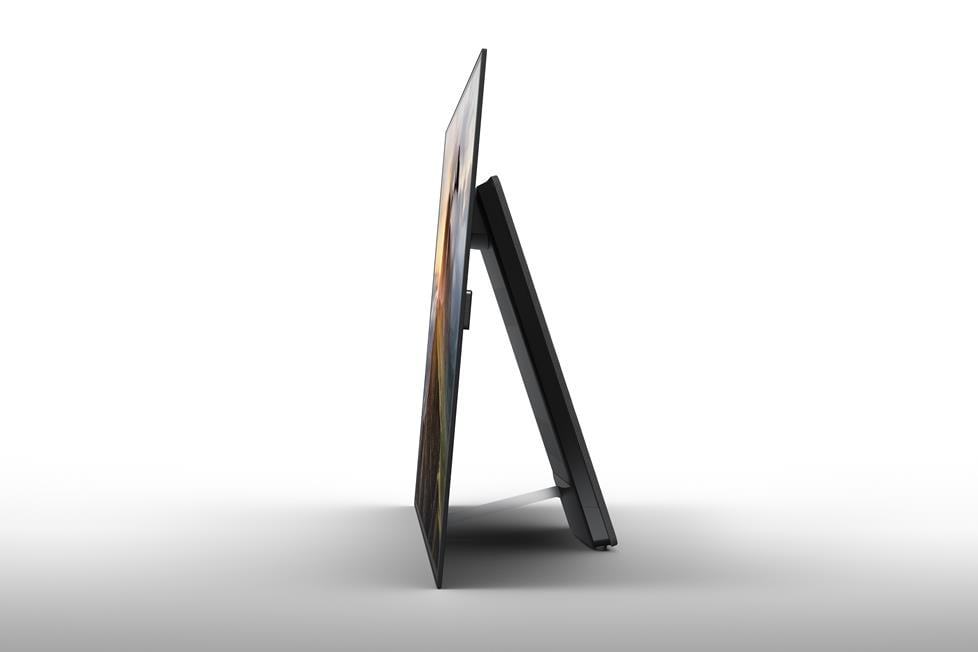 Sony's BRAVIA A1E OLED TVs don't have traditional stands but their inverted-v design offers much more flexibility.
Sony combines BRAVIA picture quality with OLED technology
Been lusting after the dazzling picture quality of OLED? More options are headed your way: Sony is returning to the OLED TV field after a long hiatus.
Longtime tech geeks may remember Sony's early foray into OLED TV back in 2008 with the small-but-pricey 11" Sony XEL-1. That TV was a great harbinger of screen quality to come, but it didn't really take off because most people didn't want to spend half the price of a used car on a TV smaller than most laptops.
After nearly a decade out of the game, Sony's back with large-screen OLED models (known as A1E) ranging in size from 55" to 77". As has been the case with every Sony TV since they entered the flat-panel business, Sony is having the actual panel supplied by someone else — in this case, LG — but Sony relies on their special video processing to deliver superior picture quality.
Design-wise, A1E TVs boast an unconventional stand-free look, allowing the connections to be combined in the support/mounting mechanism which lies behind the screen. A nearly invisible bezel is possible in part because the sound comes through the screen itself (yep, you heard right), with two pairs of "audio exciters" on the rear of the display (the support mechanism houses a subwoofer).
We're guessing this introduction of the Sony A1E line will be especially welcomed by diehard Sony BRAVIA fans, who now have a chance to upgrade to OLED technology and see what the fuss regarding ultra-thin screens and superior picture contrast and black levels is all about.