Sony NWZ-A17SLV Hi-Res Walkman review
High-resolution sound you can take anywhere
Heads up!
Welcome to this article from the Crutchfield archives. Have fun reading it, but be aware that the information may be outdated and links may be broken.
Smartphones are decent music players. If decent sound is all you want, then your phone is all you need. But if you crave the rich detail of high-resolution music and want to enjoy it everywhere, your phone will never do. Enter the
Sony NWZ-A17SLV Walkman
– it's a far cry from those old cassette players.
This tiny device offers a color display, intuitive navigation buttons, and 64GB of on-board storage. Add a microSD card to expand the memory up to as much as 192GB – enough storage for about 600 high-resolution FLAC files. Good luck getting your iPhone® to store and play those files.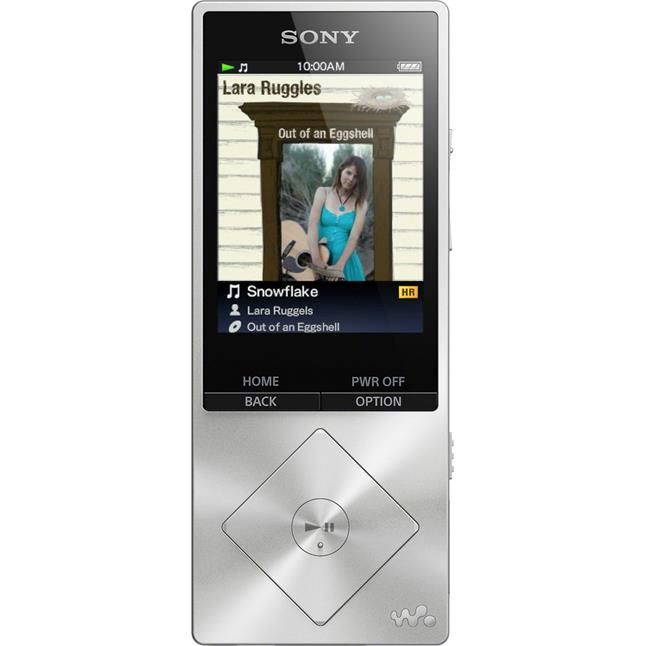 The ultra-compact Sony NWZ-A17 Walkman offers high-resolution playback and 64GB of built-in storage.
High-res on the go
High-resolution music contains all the data from the original recording, for sound quality that's even better than CDs – it positively trounces MP3s and other highly compressed formats.
The 'A17 Walkman isn't the only portable player with high-res capability. But it's the first one we've seen that's this compact and affordable. I was very excited to check it out.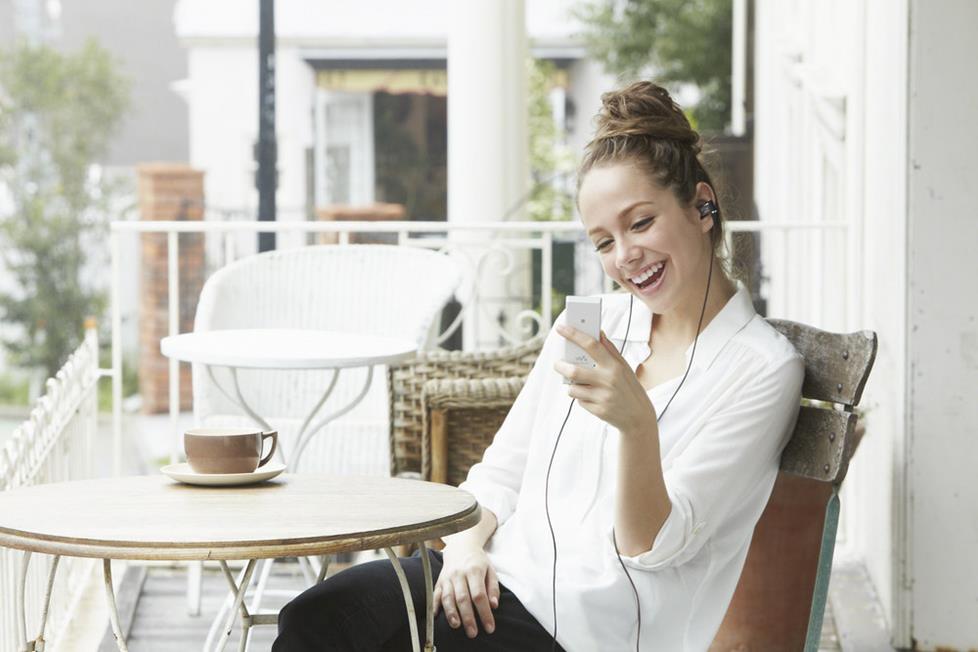 Take your high-resolution music everywhere with the compact Hi-Res Walkman.
Loading music doesn't get easier
Transferring music to the Walkman is as simple as connecting the device to your computer with the included USB cable and dragging and dropping folders into the Walkman's "music" folder. The USB cable also charges the battery, which offers up to an impressive 50 hours of playback.
You can also load music onto a microSD card and simply pop it in the player's slot. The Walkman is compatible with a wide variety of file types, including FLAC, Apple Lossless (ALAC), and AIFF, as well as "lossy" formats like MP3 and AAC. I transferred several high-res albums from my MacBook® to the Walkman, as well as some CD-quality files.
Intuitive navigation
You won't need the manual to figure out how to use the Hi-Res Walkman. While there's no touchscreen interface, I found the tactile feel of the buttons refreshing. It's easy to explore features like built-in Bluetooth® for wireless streaming to a Bluetooth speaker, video playback for watching a movie (great for enjoying concert movies), and even the FM radio tuner.
The Sony Hi-Res Walkman's intuitive color menu lets you explore features like Bluetooth, video playback, and the FM tuner.
You can dive into the settings to experiment with the five-band EQ or digital processing like Sony's Digital Sound Enhancement Engine, which improves the sound quality of MP3s and other compressed files.
Listening comparisons with an iPod
I paired the Walkman with Sony's MDR-Z7 headphones, which offer outstanding detail, luxurious comfort, and impeccable build-quality. (Keep in mind: the better your headphones or speakers, the more you'll hear the benefits of high-resolution music.)
I started out playing CD-quality files so I could compare the Hi-res Walkman with my iPod Classic®. The differences were subtle, but the Sony sounded a bit better. I listened to a cover of the Cars' "Bye, Bye, Love" by Charlie Hunter and Scott Amendola. It's an instrumental track with Amendola on drums and Hunter playing his custom 7-string guitar, with which he handles both guitar and bass parts. The Sony gave the song a little more "live" feel, conveying more spaciousness in the performance.
Another CD-quality track, Lake Street Dive's "Don't Make Me Hold Your Hand," showed the Sony player to have better bass control. The intro features some deep upright bass, which sounded a bit loose and bloated on my iPod. The Walkman tightened things up.
What about high-res tunes?
The iPod won't let me bring my high-res tunes with me, so I have create down-converted files, which is a pain. That's not an issue for the Walkman. It lets me hold my growing high-res library in the palm of my hand.
I wanted to see what kinds of differences I could hear between a CD-quality track on my iPod and a high-res file on the Walkman. After all, that's the big difference between these two players. I loaded my 24-bit/96kHz file of Miles Davis's "Freddie Freeloader" from Kind of Blue onto the Walkman and a downsampled CD-quality file onto the iPod. The differences were immediately evident.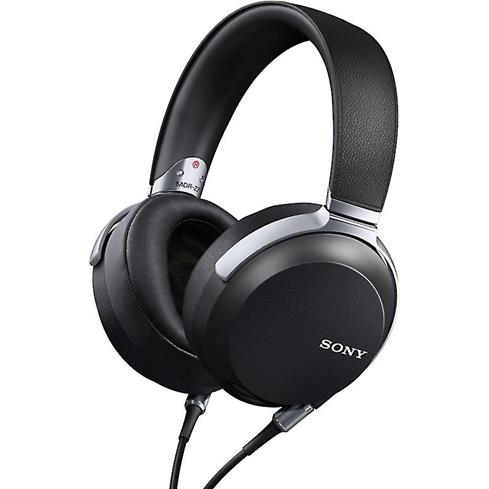 The Sony MDR-Z7 headphones make an excellent companion for the Hi-Res Walkman, offering outstanding detail and smooth sound.
While the song sounded very good on the iPod, the high-res version on the Walkman elevated the performance. There was more air around the instruments – I could really hear the musicians in the spacious Columbia Records studio in which this legendary recording was made. The bass was clearer and the dynamics were better. The moment when John Coltrane's tenor sax bursts in after Davis's solo was much more dramatic in high-res. With the iPod, Trane's horn sounded a bit pinched in comparison.
These may sound like subtle differences. But these nuances are where much of music's magic takes place. And it's what makes high-resolution music – and the Sony Hi-Res Walkman – so exciting.
The bottom line
There are several portable digital music players available that offer high-resolution playback. However, these other models, such as Neil Young's Pono, are either more expensive, bulkier, less intuitive, or a combination of the three, when compared to the Sony NWZ-A17SLV Hi-Res Walkman. That makes this player a ground-breaking product. All this combined with excellent sound quality with high-res tunes and other formats makes this Walkman stand out among the current crop of portable music players.