Top 10 holiday gifts for dogs and cats
Our top picks for tech-savvy pet parents
Heads up!
Welcome to this article from the Crutchfield archives. Have fun reading it, but be aware that the information may be outdated and links may be broken.
ur pets give us so much throughout the year. This holiday season, show them you care with gifts to help them live a long, happy life. Here are our top picks for your furry family members.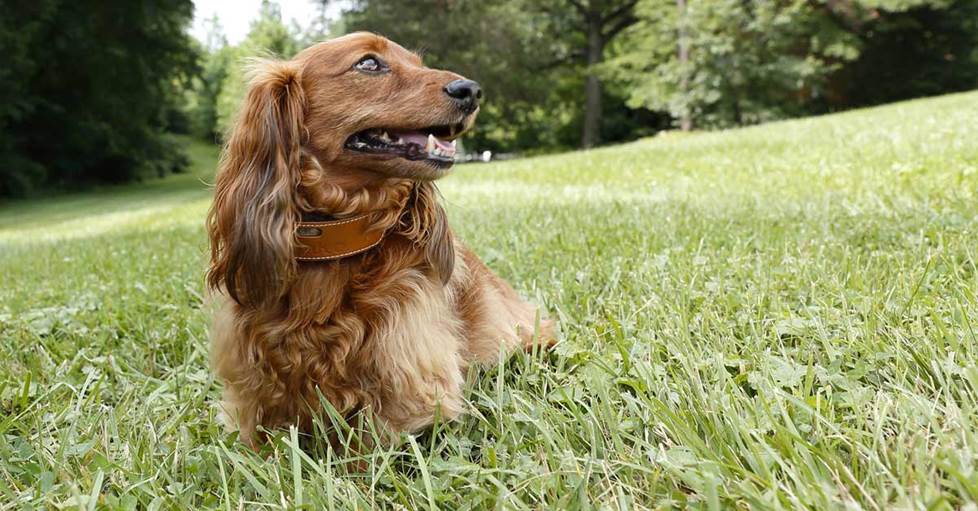 1. A smart tracker for your dog
Dogs just don't get our obsession with property lines. If your furry friend disappears from time to time, get an alert the moment he wanders out of your established Safe Zone and track his location on a map with the Link AKC mobile app.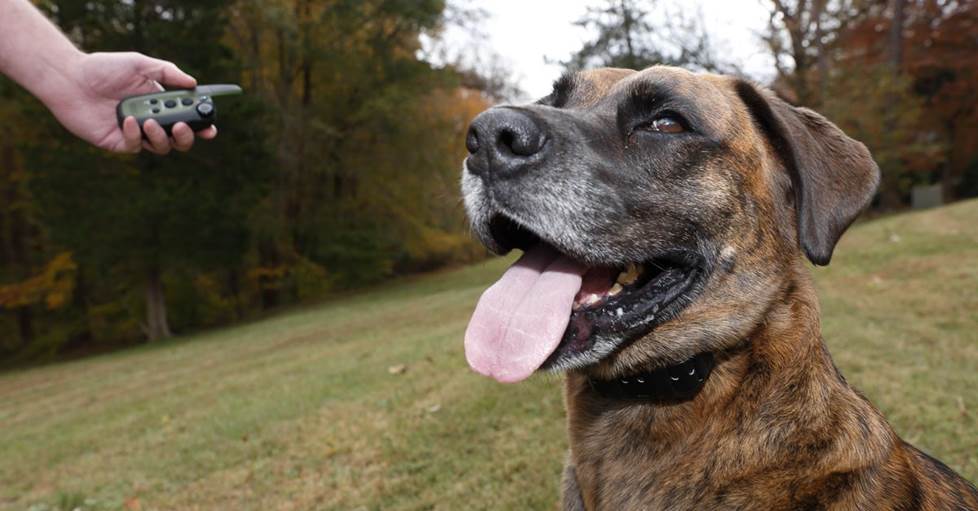 2. An all-in-one training device
For dogs who don't know the meaning of the word "no!" The Garmin Sport PRO™ is an anti-bark collar and remote-control trainer that will help curtail behavioral issues in no time.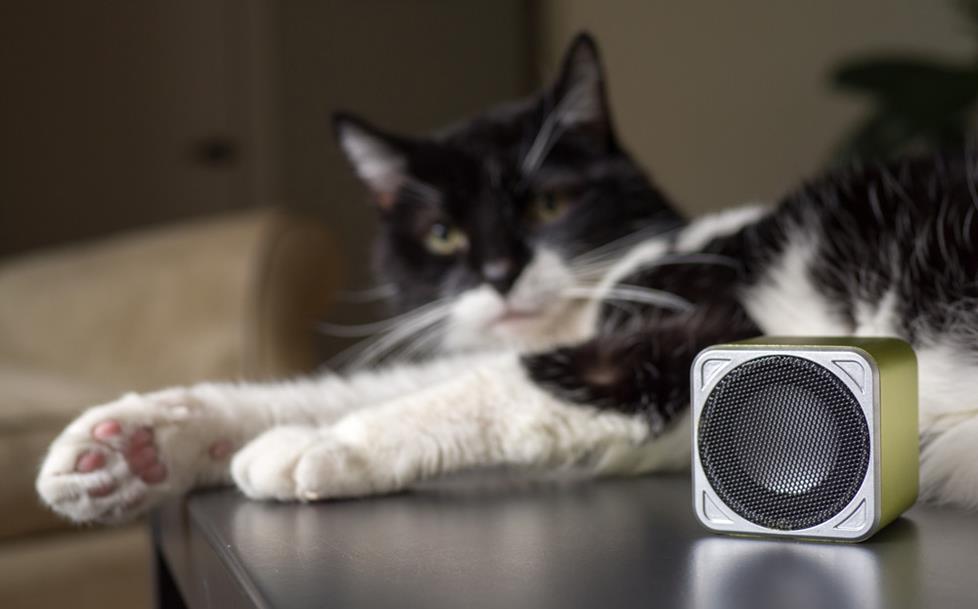 3. Music for your cat or dog
Pet Tunes serves up music that's clinically proven to chill out excitable or destructive pets. Add some holiday cheer with the Jingle Tunes SD card. Learn more about the soothing effect of music on animals here.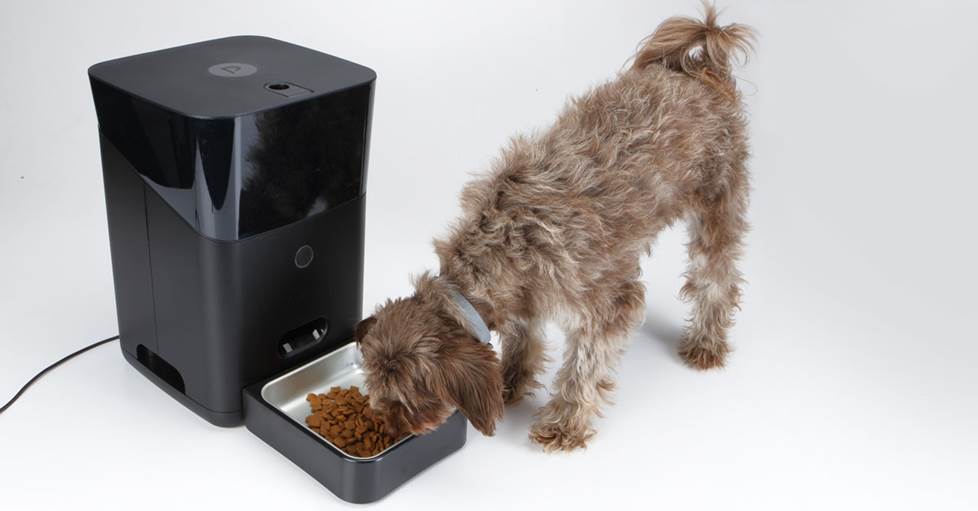 4. A magic food machine
Your cat or dog deserves perfect portions throughout the day, and the Wi-Fi equipped PetNet SmartFeeder 2.0 delivers. Enter mealtimes and amounts into the app and you're set! It's even compatible with the Amazon Echo voice assistant, so you can ask Alexa to help with feeding.
5. Fetch on demand
The clever iFetch can fire out tennis balls for hours and never wear out. Teach your fetch fanatic to drop a ball into the hopper, and she'll have a tireless pitching partner whenever she needs one.
6. A steady supply of fresh, flowing water
The sound of running water entices pets to drink, so they're much more likely to stay well-hydrated with a fountain. PetSafe's Drinkwell Platinum fountain holds 1.3 gallons of water and keeps it circulating in a gentle stream so your pet always has a clean supply of fresh water. We keep one in the building for our office dogs, and they love it!
7. Feline entertainment
The Frolicat Bolt laser toy attracts cats' attention instantly. Turn it on and it automatically moves the laser in random patterns for 15 minutes before shutting down on its own. Even the laziest cats will get in some good exercise with this interactive toy.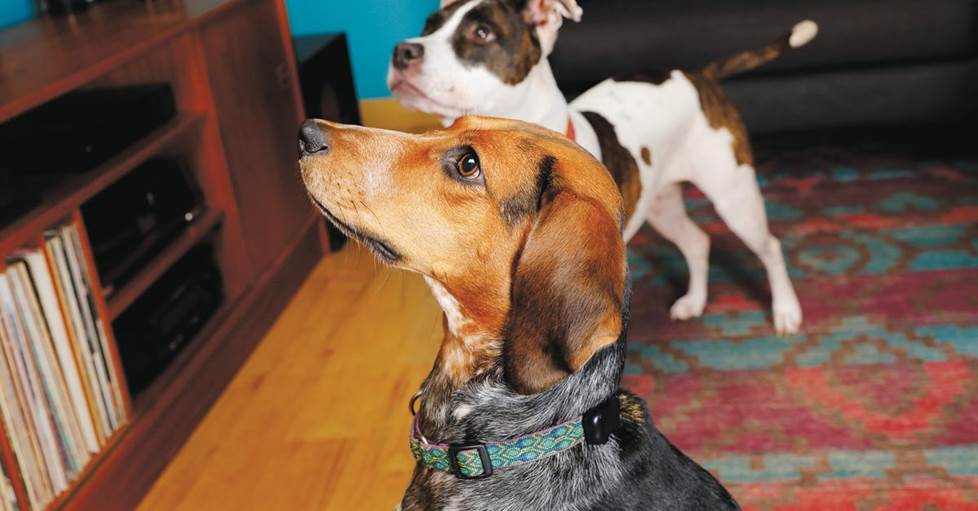 8. A healthier lifestyle for your dog
The FitBark 2 activity monitor lets you set health goals for your dog based on age, weight, and breed. Use the FitBark app to track your dog's progress and share important information with your veterinarian and other caregivers. Available in four fashion colors!
9. A game of cat and mouse
Keep your kitty entertained for hours with PetSafe's Cheese cat toy. Two mice pop out of each side of the Swiss cheese block at random intervals to play peek-a-boo with your cat. You can keep the game going even while you're at work. Play While You Are Away mode surprises your cat with spontaneous mouse activity throughout the day.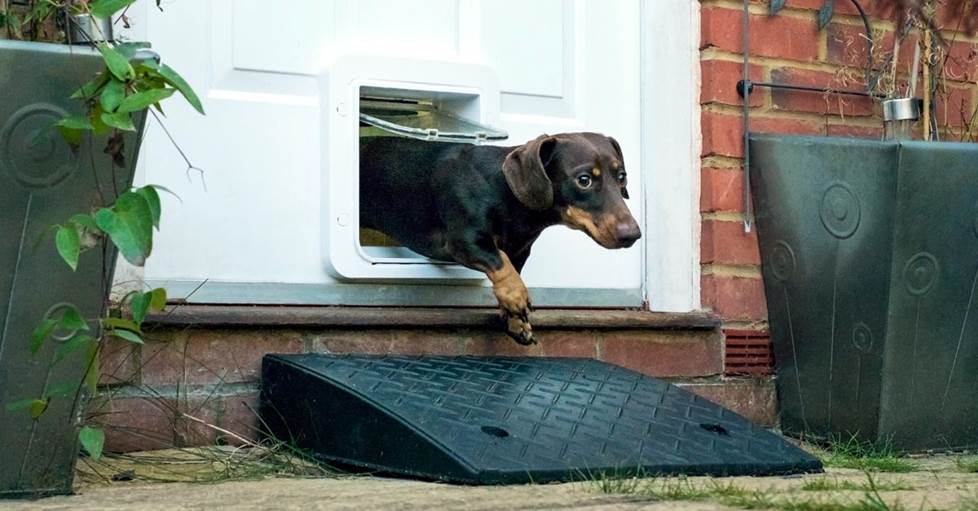 10. Freedom to go in and out
We want our pets to get fresh air and exercise, but we also want to keep them safe. SureFlap's Microchip Pet Door Connect is a great way to do both. It opens only for pets you have programmed in, keeping out unwanted strays and wildlife. This clever door can read your pet's microchip or you can use the included RFID tag to give your pet indoor/outdoor access, with limits set by you.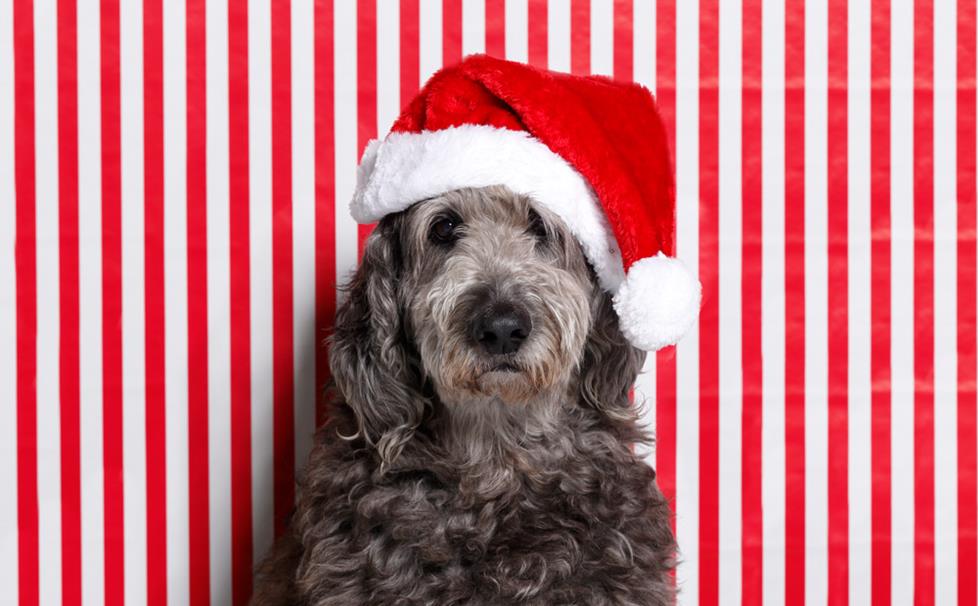 Need help choosing?
Check in with one of our friendly, knowledgeable, pet-loving advisors at 1-888-955-6000. And if you want even more ways to make sure your pet is living his or her best life, check out all of our Smart Pet offerings.