The advantages of having a touchscreen receiver in your car
Safety and convenience at your fingertips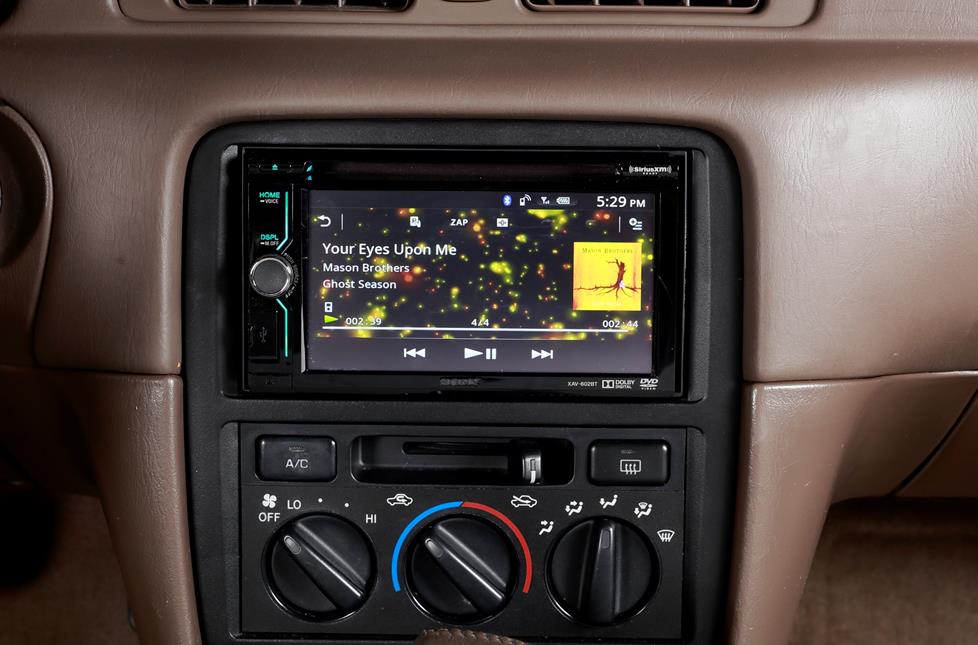 Why put a large-screen receiver in your dash? Fantastic looks are a great starting point, but there's so much more you can get from a big screen stereo. You can see all the information you need at a single glance, making it easier to keep your eyes on the road. You'll also have expansion options like navigation and a rear-view camera available to you in the future.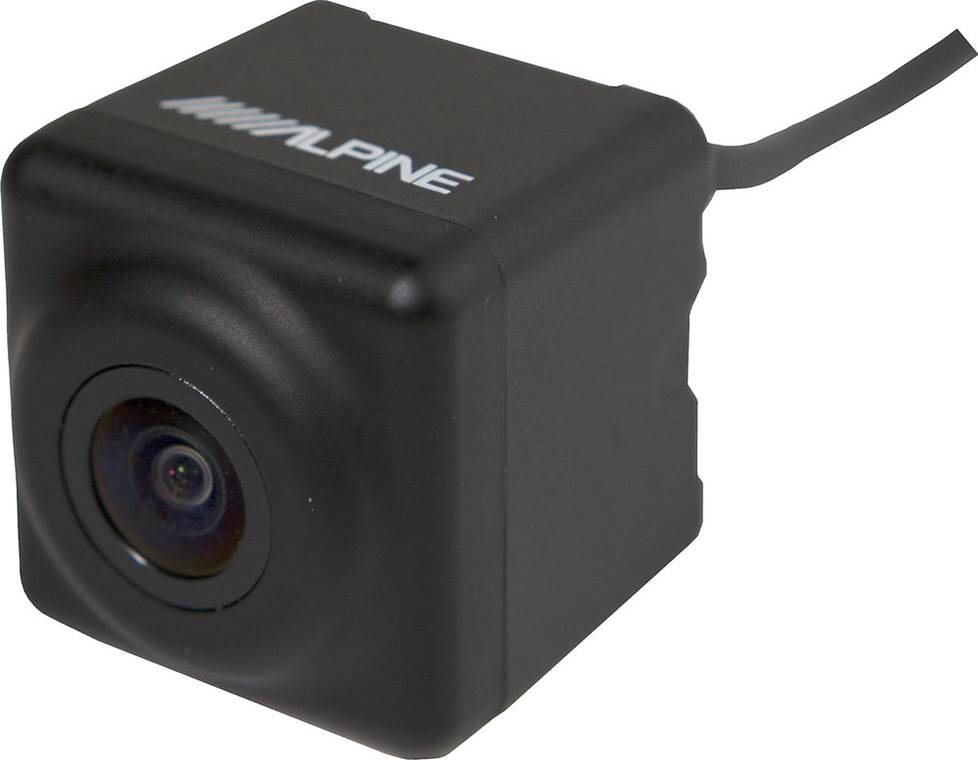 Alpine's HCE-C1100 universal rear-view camera works with any touchscreen stereo with a composite camera input
Add a camera (or cameras) for safety
A rear-view or backup camera can help make your touchscreen stereo a valuable tool against accidents, because you never know what you'll see behind you — a pet, a tricycle rider, or even Bigfoot (he's really shy). Its wide field of view offers a whole lot more of what's behind you than using your mirror, including areas that your vehicle's body blocks from view. Many new stereos also offer multiple camera inputs, so you can incorporate factory or add aftermarket cameras for areas like your side view – all viewable on the touchscreen display.
Nice big display
With a large screen acting as your receiver's display, it's a whole lot easier to read than the 1-, 2-, or 3-line displays of typical car receivers. You'll enjoy being able to read more information about what you're listening to. Bigger icons, split-screen capability, and more screen real estate add up to a satisfying car audio experience. You'll be able to keep your eyes on the road a whole lot better if you're not squinting at your display, or waiting for the info to scroll by. In fact, everything you do with your receiver is easier when you have a large, touchscreen interface. Here are some examples of how these receivers can make your drive much easier.
---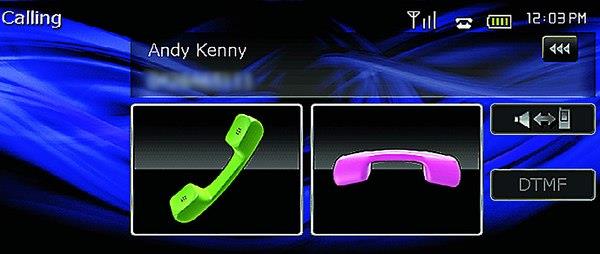 Bluetooth® usability
Bluetooth lets you enjoy hands-free conversation using your compatible phone. You'll be able to see caller information instantly with a big screen in your dash, so you can keep your eyes on the road and your hands on the wheel. Some receivers also allow audio streaming from phones.
---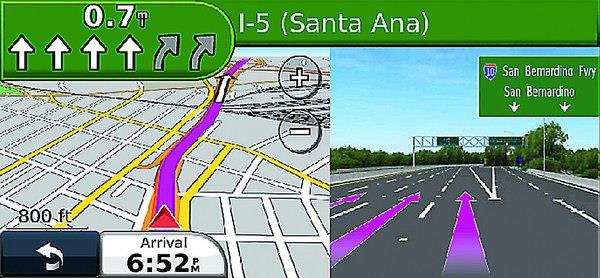 GPS navigation
Some touchscreen stereos have built-in navigation, some don't. Built-in nav is an incredible convenience, but if you don't want to spend the extra money for this feature, don't worry. You have other options.
Look for a touchscreen stereo that has Apple CarPlay™ or Android Auto. Both of these phone-integration options let you use navigation apps from your phone and have them appear on the stereo's large display.
---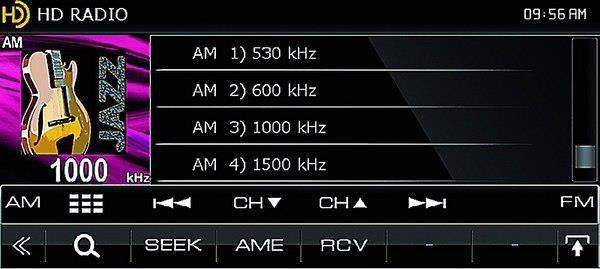 User-friendly HD Radio™
HD Radio broadcasts sound great, and a double-sized receiver provides way more info than a regular stereo. You'll see album art and station logos from select broadcasters, plus song, artist and album info. And you can tag songs for later purchase from iTunes® right on the radio.
---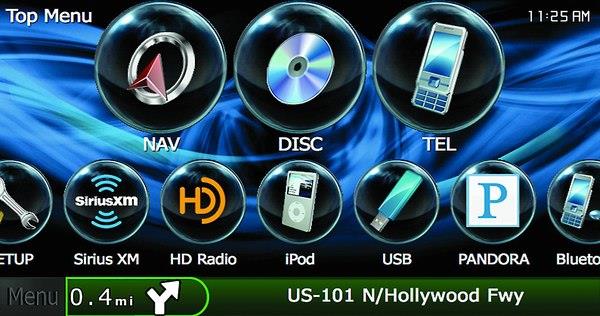 Convenient stereo controls
One of the main advantages of any big-screen receiver is the ease of going through the menus. Whether you're looking for a song on your iPod, a favorite satellite radio station, or the EQ settings, a big, colorful touchscreen makes finding functions intuitive and simple.
---
Dual-zone listening
If you're toting your family around, the "dual-zone" capability that some receivers offer lets you separate the rear-seat entertainment from the front. Your backseat passengers can listen to their tunes or watch movies on a second monitor, while you listen to the ballgame up front.
Worth a look
When you're shopping for a car stereo, consider the benefits of getting a touchscreen navigation receiver. And if you don't need built-in navigation, DVD receivers and digital multimedia receivers are less-expensive options. Regardless of which you choose, the elegance of touchscreen control makes them easy and fun to use.
Use our handy vehicle selector tool to see which stereos will fit your vehicle.