iPhone 7 headphones
Lightning connector headphone options
Heads up!
Welcome to this article from the Crutchfield archives. Have fun reading it, but be aware that the information may be outdated and links may be broken.
Buying an iPhone® 7? You may need to look for a new set of headphones, too. Or maybe not.
There's no headphone jack on the iPhone 7, but that doesn't mean you need to throw out your favorite headphones. The iPhone 7 comes with an adapter that goes between the Lightning® connector and your headphones.
However, there plenty of other options to consider. Let's start with Bluetooth®.
Bluetooth wireless headphones
If you've already invested in wireless Bluetooth sports headphones, then you can continue your workout routines just as before with the iPhone 7. In fact, any type of Bluetooth headphones you already own should work with the new iPhone.
Headphones with Apple's W1 chip in them will be able to instantly pair with the iPhone 7, and maintain a wireless connection more efficiently. The Beats by Dr. Dre® Solo3 wireless headphones, for example, promise up to 40 hours of wireless usage.

Beats by Dr. Dre Solo 3 wireless headphones use an Apple W1 chip to instantly pair with the iPhone 7.
Haven't made the move to wireless headphones yet? Not to worry; there are many varieties of wireless earbud, on-ear, and over-the-ear models available.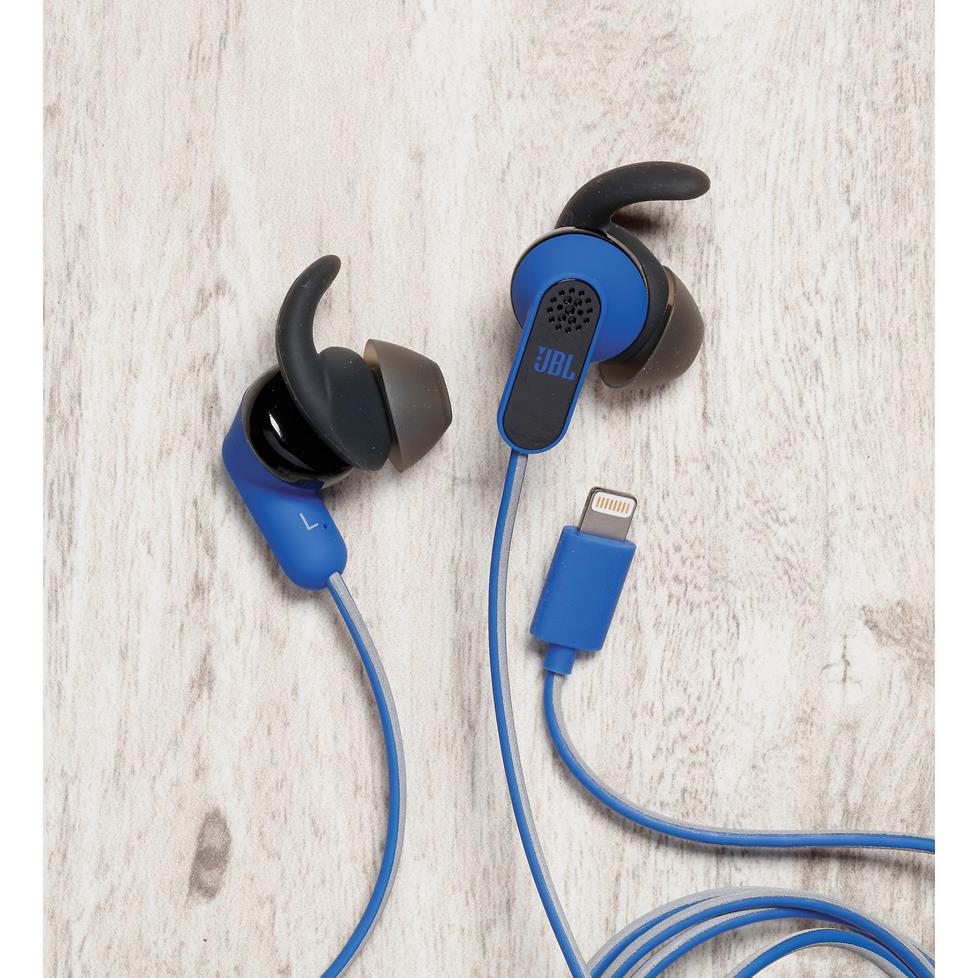 The JBL Reflect Aware Noise-canceling sports headphones use the iPhone's Lightning connector.
Headphones with Lightning connectors
There are already a variety of headphones that have a Lightning connector so you can plug them directly into your new iPhone (or any iPhone, iPod touch®, or iPad® with a Lightning connect for that matter).
The JBL Reflect Aware sports headphones are a great choice for workouts. High-performance headphones such as the Audeze planar magnetic headphones come with a detachable Lightning connector cable.
Portable USB DAC
If you own high-performance headphones and want to get the most out of them, use an AudioQuest DragonFly® Red.
This compact headphone amplifier has a high-resolution DAC (digital-to-analog) built in, and a stereo minijack for your headphones. Connect the Dragonfly's USB connector to a USB-to-Lightning adapter.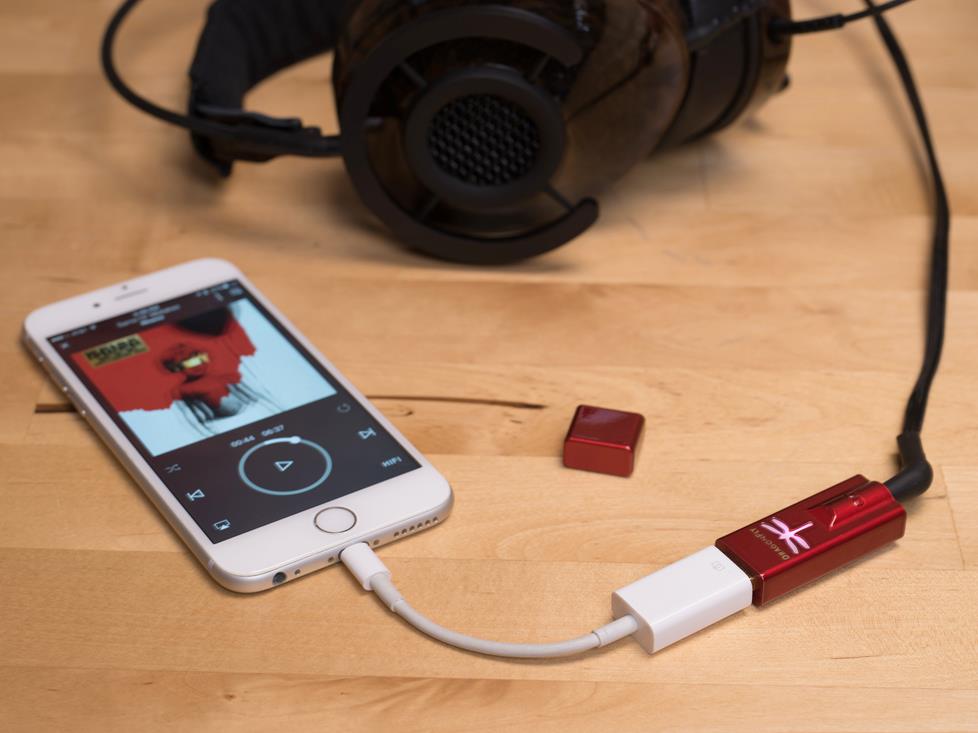 With a Lightning connector adapter, the AudioQuest DragonFly Red v1.0 can deliver high quality sound from your iPhone.
The Dragonfly bypasses your iPhone's lower resolution DAC to give you clearer, more detailed sound. And because it's also a headphone amplifier, high-performance headphones get the power they need to deliver that sound.