The innovation behind Morel's handmade speakers and subs
What makes this legendary brand so cutting edge?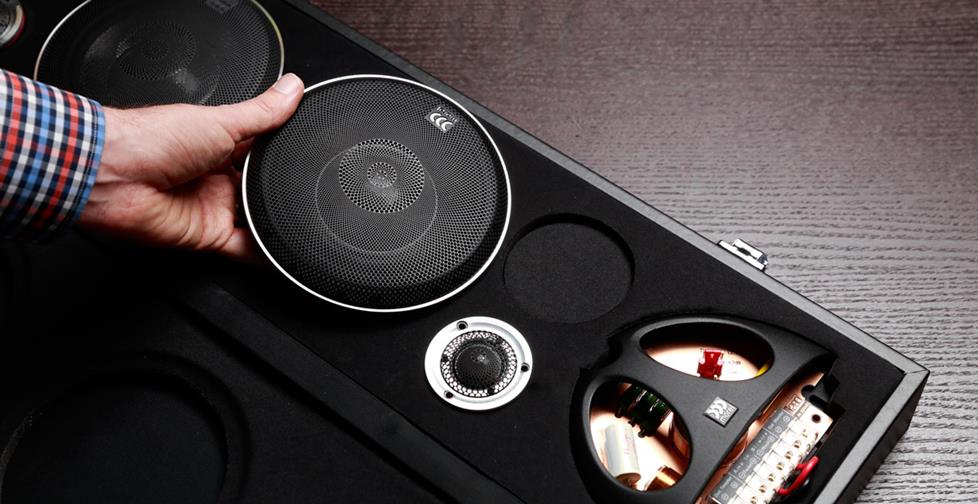 Getting audiophile-grade sound in your vehicle can be a challenge. Your car wasn't built to be a listening room, it was built to keep you safe at 65 MPH.
While most car audio solutions simply compensate for the shortcomings of the automotive environment, Morel overcomes them. It's a philosophical approach to sonic excellence that began over forty years ago with a singular vision and pure passion for sound.

Over four decades of audio expertise
By building and testing the majority of their product line by hand, the folks at Morel have had endless opportunity to improve on their non-traditional car speaker designs. With every innovation, they have moved closer and closer to their goal of audio perfection, and they have the international accolades to prove it.
Let's take a look at five of Morel's technological advances that make their speakers sound so "live"-like.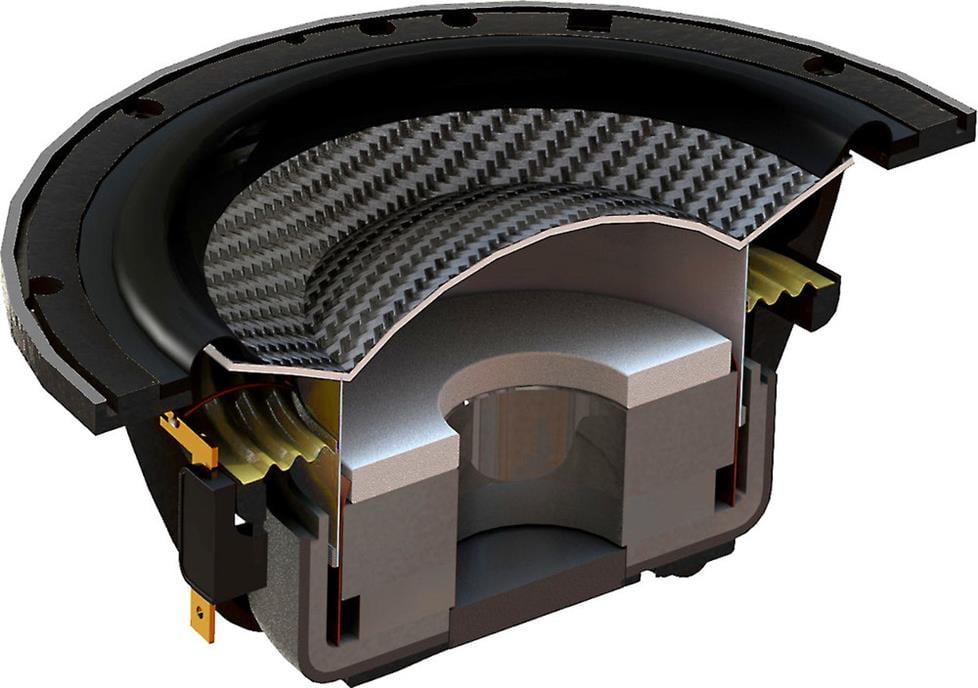 Putting power to better use
You'll find Morel's External Voice Coil (EVC™) structure in most of their top-tier series, and this innovative design is essentially an overhaul of the traditional car speaker and subwoofer structure. Morel engineers have relocated the speaker magnet within a lightweight Hexatech™ (meshed aluminum wire) voice coil. Not only is this design more space-efficient, it's also energy-efficient. Since the magnet is surrounded by the voice coil, all of the magnetic energy is harnessed by the voice coil rather than being lost outside the speaker. Greater efficiency means more power is devoted to the reproduction of better quality sound.
Morel series that use this technology: Supremo, 38 Limited Edition, Elate Titanium, Ultimo Titanium, Ultimo SC, Hybrid, Virtus, Virtus Nano
Woofer cones built for the real world
Most woofer cones are made of two parts — a dust cup and a diaphragm — bound by an adhesive. Under the stress of vibration, extreme temperature, and time, that bond has the potential to break and cause failure. Morel employs a one-piece woofer cone design in many of their elite series. This unified structure ensures speaker strength and a long life of high performance in your vehicle.
Morel series that use this technology: Supremo, 38 Limited Edition, Elate Titanium, Ultimo Titanium, Ultimo SC,cHybrid, Virtus Nano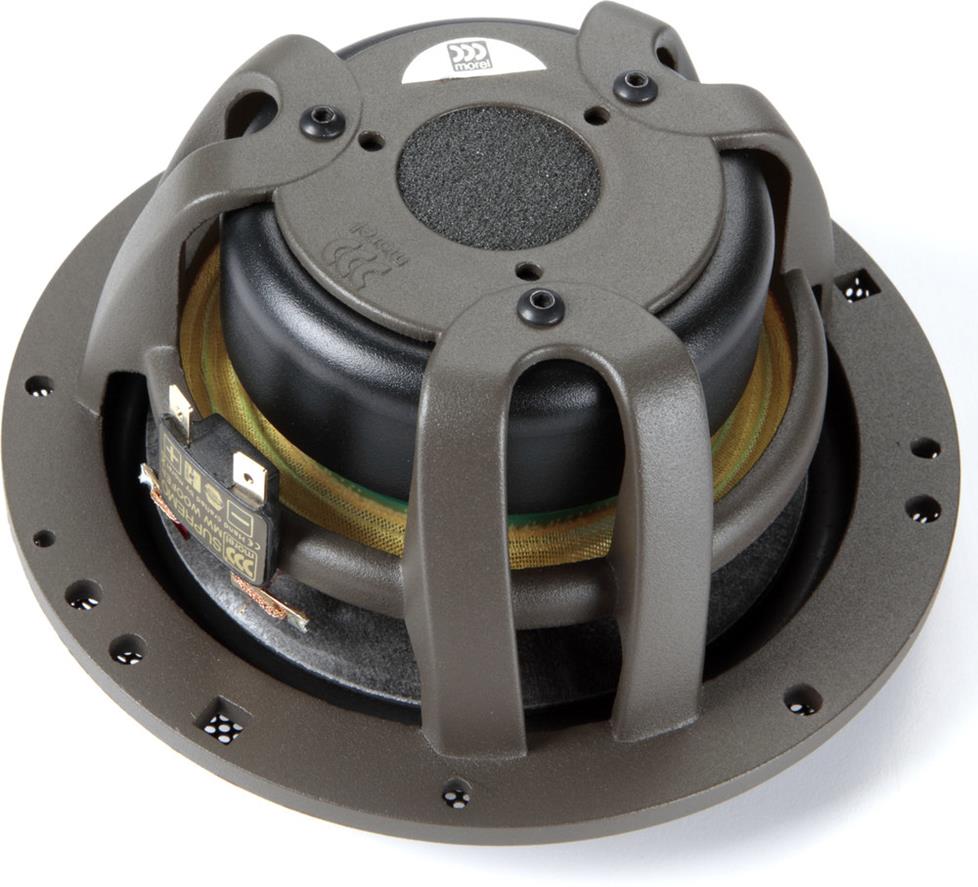 Better bass built in
What you might find at the back of your average woofer or subwoofer is a center channel that aids airflow for cooling purposes. Morel's open-air, aerodynamic Uniflow™ chassis, among other advancements, keeps the voice coil cool and prevents the speaker from suffering a devastating meltdown.
Since cooling is smartly built into other structural elements, Morel can seal the base of the woofer magnet's center channel with their Controlled Acoustic Resistance (C.A.R.) filter™. The filter compensates for the sonically chaotic, open-air surroundings of a car door by acting as a built-in baffle. This improves cone dynamics and serves up fuller-sounding bass.
Morel series that use this technology: Supremo, Elate Titanium, Hybrid, Virtus, Virtus Nano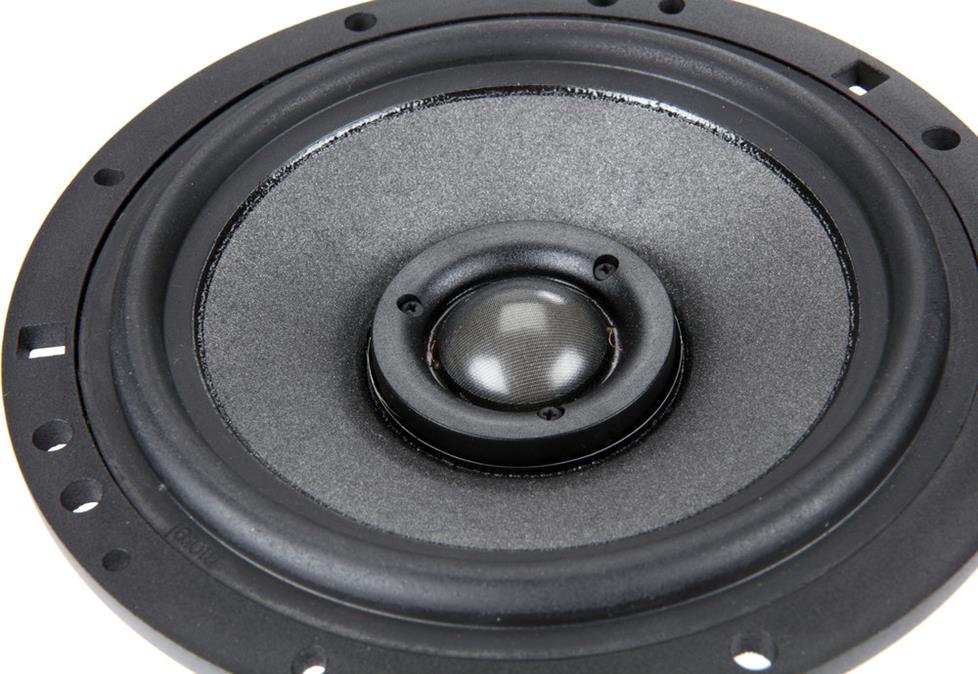 A different kind of coaxial design
Morel uses the Integra design to improve on traditional coaxial speakers. Rather than mount the tweeter on a pole in the woofer cone, Morel integrates the tweeter with the woofer, concentrically aligning the two drivers for reduced phase problems and a wider dispersion of high frequencies. The result is better sound, even when you're off-axis. If you can't make component speakers work in your vehicle, Morel has made Integra speakers the next best thing.
Morel series that use this technology: Hybrid Integra, Tempo Ultra Integra

Distinctively crisp, accurate sound
A speaker's bobbin, typically referred to as the former or voice coil former, is the portion of the driver around which the voice coil is wrapped and it connects the moving parts of the driver (i.e. the spider, voice coil, and cone). It is an essential part of the driver that transmits the mechanical force of the voice coil to the cone.
Morel employs a titanium bobbin in both the woofer and tweeter of their best series (you'll often find aluminum bobbins in other leading brands). Titanium's rigidity allows for a faster vibrational response which increases accuracy, and overall, the material provides a unique crispness for which Morel speakers are well-known. If you're craving that signature Morel sound that will set your system apart, look for titanium.
Morel series that use this technology: Supremo, 38 Limited Edition, Elate Titanium, Ultimo Titanium

A Component woofer that fits where others can't
From dreaming up custom installations to facing down factory locations in classic cars, mounting depth can often be a stumbling block when installing speaker systems with large motor structures and baskets. But Morel has made the impossible possible with the Virtus Nano 2- and 3-way component systems. They boast a 6-3/4" woofer with a mounting depth of under one inch. Yes, you read that right — the Nano woofer measures 11/16" deep, to be exact.
You wouldn't think a woofer so shallow could deliver low frequencies so substantially, but that's exactly what the Virtus Nano does. True to form, Morel's engineering team tested and improved upon this component system until it exceeded their uncompromising standards. So, you can expect sound on par with the thickest, heaviest woofers in the Virtus Nano's class.
Morel series that use this technology: Virtus Nano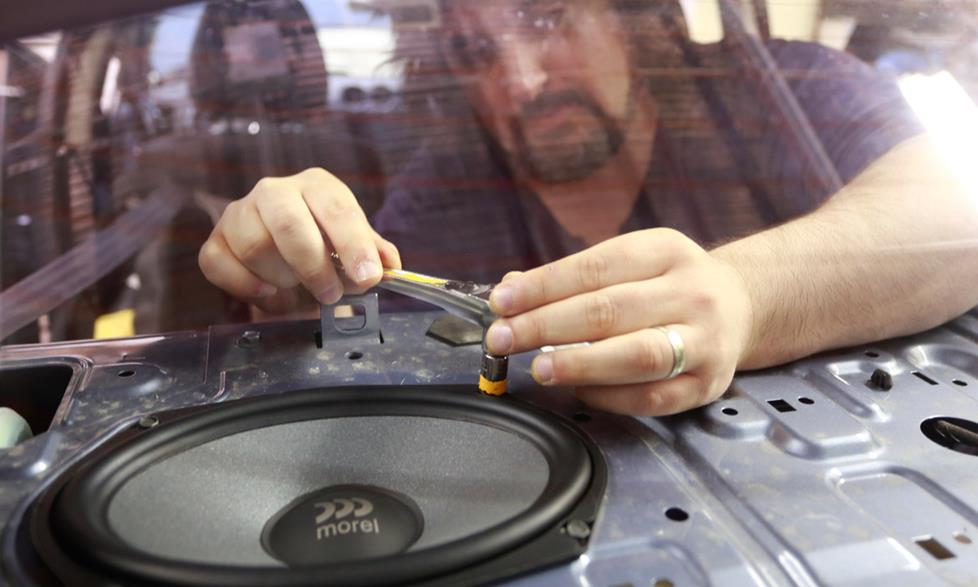 Unrivaled sound in your car
If you're serious about sound quality in your vehicle, Morel should be a top consideration. Their approach to build and design goes beyond mere function and dwells unabashedly in the realm of artistry.
Let us help you find the right speaker set or sub for you so you can experience the magic of Morel — check out Outfit My Car or give one of our knowledgeable advisors a call.
And if you're not quite ready to take the deep dive into audiophile-grade speakers, check out Morel's more affordable series: Maximo, Primo and Tempo Ultra