What you need to know about Wi-Fi 6
... and the other new Wi-Fi version numbers
Heads up!
Welcome to this article from the Crutchfield archives. Have fun reading it, but be aware that the information may be outdated and links may be broken.
In a nutshell: Wi-Fi is going through a major rebrand right now. Fortunately, it's going to make everything a lot easier to understand.
The arrival of the newest Wi-Fi version, Wi-Fi 6, coincides with the introduction of a simplified naming system.
ntil now, Wi-Fi version names have started with "802.11" and ended with a seemingly random letter or two. To clear up the confusion, the Wi-Fi Alliance came up with a numbering system for the three latest generations.
The chart below will help you gauge the age of your router's technology.
| New names | 802.11 version | Vintage |
| --- | --- | --- |
| | 802.11b | 1999 |
| | 802.11a | 1999 |
| | 802.11g | 2003 |
| Wi-Fi 4 | 802.11n | 2009 |
| Wi-Fi 5 | 802.11ac | 2014 |
| Wi-Fi 6 | 802.11ax | 2019 |
Are you still using a router from one of the first three generations? It's probably time to look for a new one.
Wi-Fi 4 is still quite serviceable in households that don't have too many wireless devices competing for the available bandwidth. For a lot of households, Wi-Fi 5 still offers the best value.

The number you see is the network you get: The Wi-Fi Alliance is encouraging device manufacturers to display a numeral next to the Wi-Fi icon. So, if you look down at your phone and see a 5, you'll know you're connected to a Wi-Fi 5 network.
Wi-Fi 6 promises better performance
The first wave of Wi-Fi 6 routers and devices will debut 2019. One of the first routers to hit the market is the Netgear Nighthawk AX8.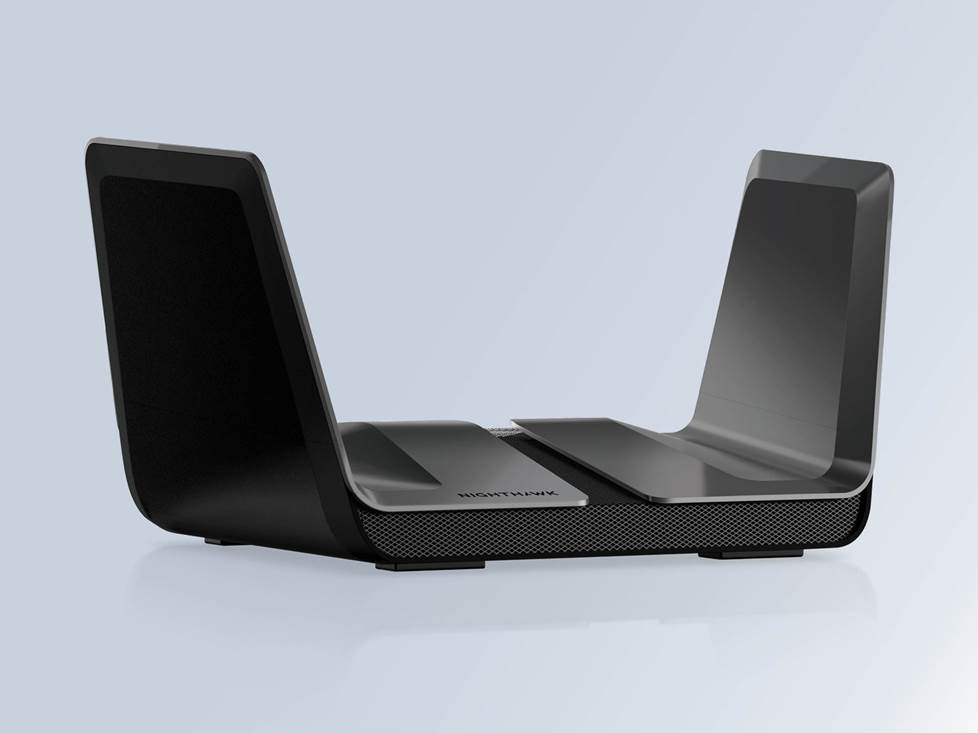 With eight Wi-Fi streams (four in the 2.4GHz band and four in the 5GHz band) Netgear's Nighthawk AX8 Wi-Fi 6 router offers four times the device capacity of the typical Wi-Fi 5 router.
Wi-Fi 6 routers offer three main benefits:
Faster throughput (top speed) to a single device
Increased speed per user when lots of devices are on the network at the same time
Longer battery life for connected devices
Think of your Wi-Fi network as a highway and your wireless devices as vehicles. Wi-Fi 6 adds more lanes to the highway, so more devices can travel at high speed.
Wi-Fi 6, also known as High-Efficiency Wireless (HEW), could be a real difference-maker in a small-business application. And it makes sense for a large family in a very advanced smart home. When dozens of Wi-Fi devices are operating simultaneously on the same network, users should experience fewer traffic jams. Watch the video below to see how it works.
Should you buy a Wi-Fi 6 router now?
For maximum benefit, both the router and the connected devices must support Wi-Fi 6. Older devices will work on a Wi-Fi 6 network. But until you own a compatible device, you won't get a top-speed boost from the extra investment.
The Wi-Fi Alliance has released their certification program for Wi-Fi 6 devices. Already the Samsung Galaxy S10 and the new series of iPhones (11, 11 Pro, and 11 Pro Max) have been announced to support it. It is expected that the next generation of computers and smart home devices will be certified and fully supportive.
You would be ahead of the curve to purchase a Wi-Fi 6 router, but not by much.
Need help choosing a router?
Talk to your Crutchfield Advisor about the size of your home, what sort of devices are connected to your home network, how many people might be on the network at the same time, and what kind of internet service you get.
Call, email, or chat with us today.
Free lifetime tech support is included with your Crutchfield purchase.