Wireless Bluetooth® headphones buying guide
Enjoy great sound without the tether to your device
Ever been annoyed by that dangling wire between your headphones and your smartphone? If so, you should consider a pair of wireless Bluetoooth headphones. They allow you to enjoy high-quality sound without being tethered to your device.
Crutchfield Advisor Enrique pairs his smartphone to a set of Bluetooth headphones, and listens cable-free.
How do they work?
Most wireless headphones use Bluetooth – you've probably heard of it. It's the wireless technology in every smartphone and tablet, plus most computers. If you want to listen to music wirelessly from any of these devices, then you'll want a pair of Bluetooth headphones.
Many Bluetooth headphones have built-in control buttons. They let you play and pause the music, skip tracks, and adjust the volume with the headphones. That means you can maintain control of your music while your phone stays in your pocket.
What about phone calls?
You can also take phone calls with Bluetooth headphones thanks to built-in microphones. When a call comes in, your music will pause. You can answer the call with the tap of a button, carry on your conversation, and hang up with another button press. Your music will even start back up.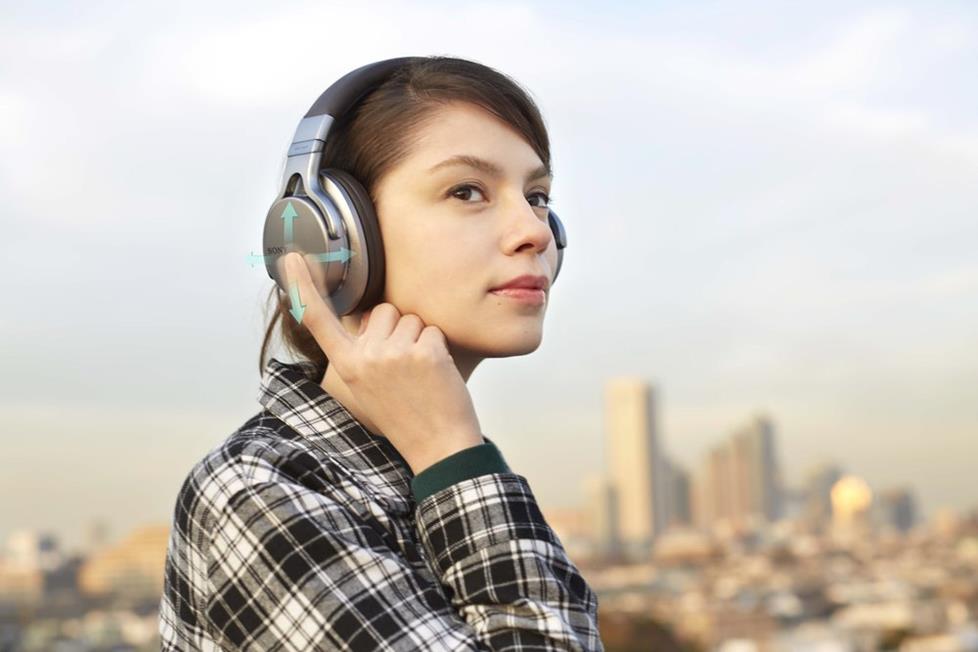 Most Bluetooth headphones offer controls on the earcups for taking calls, adjusting volume, and controlling music playback.
Benefits for Android users
If you have an Android phone, there are a couple of features to look for when shopping for Bluetooth headphones. NFC pairing makes a wireless connection between devices by simply touching them together. Want better sound quality? Look for headphones with aptX®. This high-quality wireless technology offers improved sound over standard Bluetooth transmission.
Extended wireless range with Beats
The newest Beats wireless headphones offer some unique benefits. Along with parent company Apple, they've developed a way to extend Bluetooth range up to 100 feet. Our test with the Beats Solo3 headphones yielded a range of more than 150 feet.

Our headphone writer, Jeff, tests out the extended wireless range of the Bose Solo3 headphones.
Want headphones for watching TV?
Looking for wireless headphones to better hear the TV or watch movies late at night? Instead of Bluetooth, get a transmitter-based headphone system. They're easy to connect to your TV, cable box, or home theater system. Plus, they offer listening ranges of over 100 feet and can delivery CD-quality sound. To learn more, read our article on wireless TV headphone systems.
Sennheiser's RS series headphones use a wireless transmitter and over-ear headset for TV listening.
Last updated 11/8/2019