About the Crutchfield Reference 4-Channel RCA Patch Cables
Make a premium Crutchfield connection
Crutchfield's Reference RCA cables let all the music flow free and easy between source and amp with no noise or interference to spoil the sound. Double twisted pair construction and pure copper stranded wire conductors ensure balanced frequency response, low resistance, and pure signal clarity
Make a premium Crutchfield connection
Crutchfield's Reference RCA cables let all the music flow free and easy between source and amp with no noise or interference to spoil the sound. Double twisted pair construction and pure copper stranded wire conductors ensure balanced frequency response, low resistance, and pure signal clarity
Construction
A tough, black and blue nylon mesh braided jacket protects the wires within and flexes easily to bend around obstacles in an installation. The RCA connectors feature nickel-coated, split-tip, center-pin conductors made from machined brass that hold themselves tightly in position. Each zinc alloy shell sports a satin chrome finish stamped with the Crutchfield logo, so you'll be sure this cable will take good care of your music.

Crutchfield wire
Crutchfield wire is made of oxygen-free copper, with no impurities that could raise its resistance to a signal's flow or add interference. Crutchfield wire meets all American National Standards Institute (ANSI) and Consumer Electronics Association (CEA) standards for size, resistance, and insulation quality. Warranty: 1 year.
READ LESS
What's in the box:
12' Four-channel RCA cable
MFR #CMER412
Crutchfield Reference 4-Channel RCA Patch Cables reviews
Average review:
Customer photos
More details on the Crutchfield Reference 4-Channel RCA Patch Cables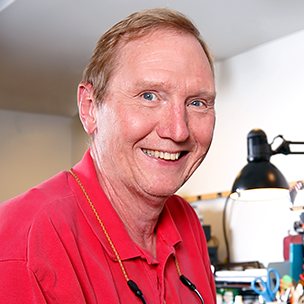 Researched by Crutchfield's

Mark G.
Product Research
Features & Dimensions
Crutchfield Reference RCA Cable: The Crutchfield Reference 4-channel RCA cable features a four-into-one cable design with a flexible braided jacket for easier installation.
Connector Type: Male RCA (six-split tip)
Connector Dimensions: 0.535" (diameter), 1.5625" (length)
Cable Diameter: 0.165" (inner cable), 0.275" (outer cable)
Lengths: available in 12 and 17 ft lengths
3 questions already asked
Q
Are these good for car audio or home?
[ Christopher Aug 31, 2019 ]
A
They worked perfect in my 1996 BMW 740iL and there still working since 2017
[ David Sep 01, 2019 ]
A
They can be used for either card audio or home audio.
[ Herman Sep 01, 2019 ]
A
I used this cable to run the front and rear signal from my car Receiver to my 4 channel amp in the trunk. You could use them in a home audio setup, but the cable is 17ft long, so you'll more than likely be dealing with excess cable to hide.
[ Toby Sep 01, 2019 ]
A
These are high quality rca cables. They would work for home or car audio. The 4 channel cables are convenient for 4 channel car applications. I purchased for car audio.
[ Jon T Aug 31, 2019 ]
Q
My plan is to run these off my Factory radio. Cutting the one side of RCA's off. And splicing into the output of the Hyundai radio. Then run an amplifier into the factory harness. The amps I am considering use Speaker Level through RCA connection. Could you tell me which wire is Pos and which are Grounds?
[ Chris Feb 20, 2017 ]
A
I had to do this for my back up camera because it wasn't factory and it had an s video plug but found out that not all are same so I had to do some research to find exact wires....personally I would put rca Jacks on amp that can be done also
[ Jeff Feb 21, 2017 ]
A
RCA cables do not work like that. They carry the entire channel signal to the amp. You can not tie them to speaker output from the head unit and put that unto the unput of the amp. In order to use speaker output from a factory head unit you need an amplifier with specific speaker line unputs. NOT RCA input.
[ Michael Feb 21, 2017 ]
A
There are better ways to wire an amp into a factory stereo. These cables are pretty nice. They are also large diameter if I recall. I'm not sure they would splice in all that easily. Regardless, they are not positive or negative until you physically connect them to something positive or negative. Talk to one of the CF pros and they can put you on the right path!
[ stuart Feb 21, 2017 ]
A
I would recommend getting good components one by one as you can afford them. You want a receiver with 6 channel outputs for easy installation and compatibility with the stuff you are going to want later. I found the kenwood exceleon amp on scratch and dent for a bunch less and it works. So if you keep your eye out you can find good stuff for cheap.
[ Kevin Feb 20, 2017 ]
A
Red is pos. Other color is neg. Red is always pos black is usually neg. If it is red and white white is neg or black is neg. If cables are red and black
[ ERICK Feb 20, 2017 ]