About the Escort MAX 360c
Convenient protection for your connected vehicle
Escort's Max 360 radar detector made quite an impression when it landed on our site a couple of years ago. Here was a detector combining long-range protection with the advantages of GPS location tracking and real-time updates on speed traps through a smartphone app. Plus, its arrow display gave you an easy way to see where incoming threats were coming from. It seemed to have it all, and our customers were thrilled. Now Escort raises the ante with the MAX 360c, a radar detector which works with your connected vehicle to provide real-time updates without the hassle of taking out your phone. On top of that, its arrow indicators are better than ever.
Convenient protection for your connected vehicle
Escort's Max 360 radar detector made quite an impression when it landed on our site a couple of years ago. Here was a detector combining long-range protection with the advantages of GPS location tracking and real-time updates on speed traps through a smartphone app. Plus, its arrow display gave you an easy way to see where incoming threats were coming from. It seemed to have it all, and our customers were thrilled. Now Escort raises the ante with the MAX 360c, a radar detector which works with your connected vehicle to provide real-time updates without the hassle of taking out your phone. On top of that, its arrow indicators are better than ever.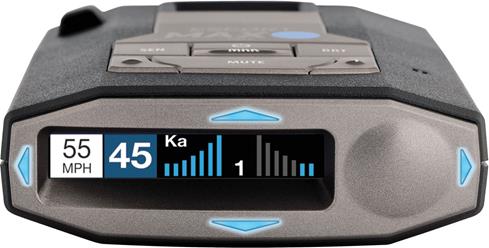 The directional arrows around the Escort MAX 360c's face show where detected signals are coming from.
Got a car with built-in Wi-Fi? Meet your newest travel companion
The Escort MAX 360c's built-in Wi-Fi compatibility lets it connect with your car's Wi-Fi signal (or portable hotspot, if that's how you roll). You can take advantage of all the real-time info like updated speed-trap alerts and false alert zones, without accessing the Escort Live app on your phone and depending on a Bluetooth connection — the radar detector takes care of it automatically. All you have to do is pair the app on your phone with your vehicle's Wi-Fi signal and the detector once, and the detector will automatically remember to activate Escort Live every time you get into your car with your phone. The built-in Wi-Fi also allows the detector to download firmware updates automatically — no need to download them from the web and transfer them to the detector.
The Escort Live app keeps you in the loop
The Escort Live app is a simple way to get your iPhone® or Android™ smartphone involved in reducing your stress while driving. The app combines your GPS location information with real-time reports from other Escort Live users to keep you abreast of potential threats in your vicinity. You can also use the app to report your own sightings of enforcement or other potential travel hazards, which will then be instantly available to other Escort Live users. The app also alerts you to major changes in the posted speed limit, so you can stay on top of the situation. The Escort Live app is free to download, but a subscription fee is required to use many aspects of the Escort Live service — Escort includes a 1-year trial of the Escort Live Premium service with purchase of the MAX 360c detector.
No Wi-Fi? No problem!
With the MAX 360c's built-in Bluetooth connectivity, you won't need Wi-Fi to take advantage of the Escort Live features. You can simply download the free app to your phone and pair the detector with your phone for instant wireless communication between the detector and the app — no additional hardware or cords needed.
Easy-to-see arrows pierce the mystery of incoming threats
The Escort MAX 360c shields you against X-, K-, and Ka-band radar signals, plus multiple laser threats. Digital signal processing gives this detector a high-speed advantage for finding potential issues. Once a signal is found, the well-placed arrows around the detector's display will light up so you can know immediately where you can find its source. Escort's advanced sensors look for the signature of each signal the MAX 360c encounters, to weed out false alerts and to get the information to you more quickly. You can keep a low profile, thanks to this detector's invisibility to VG-2 radar-detector detection.
A reliable shield for your travels
The Escort MAX 360c's multi-color OLED display works in tandem with the large arrows to give you all the info you need quickly. You have four choices of backlight color to complement your vehicle's interior lighting, and the easy-to-recognize icons and graphics really distinguish themselves on the detector's screen. You'll also get voice alerts in English or Spanish so you can make timely decisions while keeping your eyes on the road.
Know where the cameras are hiding
The MAX 360c comes with a preloaded database of safety, red-light, and radar camera locations across North America, allowing the detector to warn you when you get near. You can download updates, back up your data, and maintain the database through Escort's website. You'll need a subscription and a computer to update the MAX 360c's database — update subscriptions are available through Escort's website.
Memory for saving locations
Just tap a button on the keyboard to store locations along the road where the speed limit drops quickly, or where you might encounter heavy enforcement. The MAX 360c will warn you when you approach them in the future. Or press the mute button at the location of a known false signal — the detector will remember the signal, muting the alert the next time you pass by. You'll hear an alert if another type of signal comes from the same location. The AutoLearn feature can even lock out false alarms after three encounters with them in the same location without you having to do anything at all.
In-vehicle filtering
Factory collision avoidance systems help make cars even more safe by keeping drivers aware of potential accidents, but they wreak havoc on radar detectors because they employ similar frequencies as conventional radar guns. The MAX 360c's updatable IVT system recognizes collision avoidance and adaptive cruise control signals and separates them from the real threats, for fewer annoying false alerts.
Traffic Signal Rejection
Traffic Signal Rejection software goes even further to reduce false alerts. It detects strong K-band signals emitted by common highway traffic flow sensors and filters them out, eliminating meaningless alarms so you can stay focused on the real threats.
Adjustable features to suit your needs
You can set a number of features on the MAX 360c to accommodate your driving comfort level, including which radar bands you wish to monitor, which meter you'd like to see when a signal is detected, and other enhancements. If you want, you can have the detector warn you when you're going faster than a pre-determined speed limit. You'll have three sensitivity levels to choose from, and five different brightness settings, including fully dark.
Works with your Kenwood or JVC touchscreen radio
If you've got a recent JVC or Kenwood touchscreen receiver that supports Apple CarPlay® and has an iDatalink port, you can see alerts from the detector through the stereo's display. You just need to add a couple of adapters to make it work: the iDatalink Maestro RR2 interface module and the Escort Maestro portable detector kit. Once connected to your compatible stereo, you can enjoy a large-screen view of the band detected and your current speed on your radio's large screen.
Note: If you already have a compatible JVC or Kenwood stereo and an older (pre-2019) iDatalink Maestro RR module, you must replace the older Maestro module with the newer RR2 module — the older RR module lacks an input that is required for a connection with the portable detector kit and will not work with this detector.
Everything you need
Escort includes a travel case, an EZ Mag Mount, and a 12-volt SmartCord with the MAX 360c. The SmartCord features straight and coiled sections and allows you to see alerts when the detector's in fully dark mode, or to mute the detector without touching it. And when it's time to update the database of cameras and enforcement areas, the detector's mini-USB input makes it easy for data transfer from your computer, or you can just have updates automatically downloaded via Wi-Fi.
Sorry, but we cannot ship radar detectors to Virginia or the District of Columbia.
READ LESS
Product highlights:
radar/laser detector featuring Wi-Fi, Bluetooth, GPS protection, and preloaded database of red-light and radar cameras
EZ Mag magnetic mount
padded travel case and straight/coiled SmartCord cord with mute button and alert LED
headphone jack
mini-USB input
directional arrow display shows where detected signals originate
multi-color OLED graphic display with multiple display modes
Protection:
detects 17 radar bands (selectable) and POP
360° laser protection
digital voice and audio tone alerts for radar, laser, and POP
Traffic Sensor Rejection software eliminates false alerts from roadside traffic flow sensors
In-Vehicle Technology (IVT) Filter eliminates false alerts from collision avoidance systems and adaptive cruise control
sensitivity modes: highway, Auto (speed-based), and Auto No X
VG-2 immunity
8 programmable features
Mute, AutoMute, and SmartMute modes
GPS Features:
camera database updates via Wi-Fi or through USB connection to Escort website (mini-USB cable not included) — 3-month trial subscription included
"Mark Location" feature remembers points for future warnings
AutoLearn feature remembers sources of false signals and mutes alerts
over-speed alert
Connectivity Features:
built-in Wi-Fi connects to vehicle signal (or mobile hotspot)

access to Escort Live real-time protection service (1-year free trial subscription included)
receive crowd-sourced alerts
make software updates

Bluetooth wireless compatibility with Escort Live service through smartphone app
Specifications:
dimensions: 3-1/4"W x 1-3/8"H x 5-3/16"D
warranty: 1 year
MFR # MAX306C
What's in the box:
Escort MAX 360c owner's manual
Radar/laser detector
Coiled/straight SmartCord with DC power adapter and RJ11 modular jack
EZ Mag magnetic mount
Zippered travel case
Quick Reference booklet
Congratulations!/Warranty card
Product Registration card
Escort MAX 360c reviews
Average review:
Customer photos
More details on the Escort MAX 360c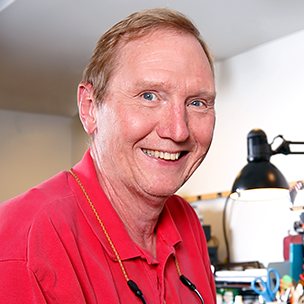 Researched by Crutchfield's

Mark G.
Features & specs
The Escort MAX 360c replaces these items:
Product Research
Features
Overview: The Escort Max 360c offers front and rear radar, as well as 360° laser protection. New threat direction arrows indicate where the alert is coming from, while digital signal processing provides extreme range and quick response. The Max 360c is now Wi-Fi and Bluetooth-enabled, so you can receive new alerts from other users through the ESCORT Live app as they come in. The detector comes with the new magnetic EZ Mag Mount, SmartCord power adapter, and a soft-side zippered travel case.
GPS Technology: The Max 360c has an embedded SiRFstar IV GPS receiver, and uses GPS technology to identify and eliminate false alarms. The GPS-powered TrueLock Filter lets you lock out false alerts by "marking" the location so the detector can reject the signal the next time you approach the area. The unit is also pre-loaded with the Defender database of thousands of safety camera locations, including red light and fixed photo radar sites, and will warn you when you are approaching these sites. You can update the Defender database through the Escort website, or when connected to your smartphone or connected car via Bluetooth or Wi-Fi.
Wi-Fi/Bluetooth: The Escort Max 360c is equipped with Wi-Fi and Bluetooth to give you access to real-time alerts from other users through the ESCORT Live app. If you have a new "connected" vehicle with on-board Wi-Fi, the detector lets you connect to the app without the need for a smartphone. If Wi-Fi isn't available, you can pair your smartphone to the Max 360c to gain access to ESCORT Live. Software updates are also available wirelessly through Wi-Fi.
OLED Display: The Max 360c features a new multi-color, OLED (organic light-emitting diode) graphic display with intuitive icons that identify the type of threat at a glance. You can set the display to blue, green, red, or amber to match your vehicle's interior gauges, or to suit your personal preference. The brightness of the display can be set to Dark, Minimum, Medium, Maximum, or Auto.
Signal-Strength Meters: The unit offers seven different display meters to indicate the signal-strength of the detected signal:
Standard: Primary alert band + front signal strength bar graph
Standard FR1: Primary alert band + front and rear signal strength bar graphs
Standard FR2: Primary and secondary alert bands + front and rear signal strength bar graphs
Spec FR1: Primary alert band with numeric frequency + front and rear signal strength bar graphs
Spec FR2: Primary alert band with numeric frequency, secondary alert band + front and rear signal strength bar graphs
Expert FR: Up to four alert bands with front and rear signal strength bar graphs for each
Simple: Simple messages replace alert band and signal strength bar graphs: Caution (if traveling below cruise alert limit) or Slow Down (if traveling above cruise alert limit)
Threat Direction Arrows: The Max 360c has a secondary display with directional arrows that indicate which direction the threat comes from. Arrows indicate left and right side, as well as front and back. There are three arrow modes to choose from:
Single: Single mode displays arrows indicating only the direction of the primary threat in the selected display color.
Multiple: Threat-direction arrows are displayed for multiple threats. If the Max 360c detects multiple threats, the arrow pointing to the primary threat will blink, while the one for the secondary threat will not. The front and side arrows will be in your selected display color, while the rear arrow will be an opposite color.
Band: In Band arrow mode, the threat-direction arrows are color-coded to the band being detected: X band-green, K band-blue, Ka band/Laser-red.
ESCORT Live: The Max 360c's built-in Bluetooth technology gives you access to ESCORT Live on your smartphone. ESCORT Live is an exclusive network which warns you of upcoming alerts received and reported by other users in the area. The ESCORT Live app connects you to other detector owners on the road in your area. It also gives you access to local speed limit data for over-speed alerts. ESCORT Live is available as a free download. A Premium service with advanced features is also available for $4.99 a month (or $49.99 per year). A free 1-year subscription to ESCORT Live is included with the product. ESCORT Live is compatible with iPhone, iPad, and iPod touch with iOS 6.1 or later, and with Android device running Android 4.3 and up.
GPS-powered Features: The Max 360c's built-in GPS gives you access to several features:
AutoLearn: GPS technology is used to "learn" the source of radar signals by location and frequency, and determine if the signal is a real threat or a false one. If the alert comes from an automatic door opener or motion sensor, the Max 360c automatically locks out this source at this particular location. The unit can also "unlearn" signals that are no longer present at a particular location to protect you from locking out real threats.
Mark Location (MRK): The "MRK" button allows you to mark a specific location and label it for future reference. Once the location is marked and labeled, the unit will provide an alert for red light or speed cameras, speed traps, or other danger zones.
Over-speed Alert: You can set a speed at which the Max 360c will alert you when it is exceeded. Using GPS technology to gauge your speed, the detector monitors your speed to help you stay under the set speed limit. When the unit is connected to ESCORT Live!, the posted speed limit data will also be shown on the display.
Variable-Speed Sensitivity: The Max 360c has an Auto Sensitivity mode varies radar sensitivity base on your vehicle's speed resulting in better radar performance. At highway speeds, you need the best long-range sensitivity. At slower speeds, the sensitivity is adjusted to reduce unneeded alerts, especially when you're not at risk. In addition to the Auto mode, you can set the sensitivity to Auto No X and Highway.
Defender Database: The Max 360c can alert you when you are in the vicinity of a location in Escort's Defender database of verified speed traps, speed cameras, and red light cameras.
Traffic Sensor Rejection: The Max 360c utilizes Traffic Sensor Rejection to eliminate false alerts due to location or certain frequencies. Radar-based traffic flow sensors, mounted along major highways, transmit strong K-band signals for a half-second approximately every minute. These signals help produce traffic flow data for personal navigation devices, but also create numerous false radar alerts. Escort's proprietary Traffic Sensor Rejection (TSR) software, found in the Max 360c, helps eliminate annoying false alerts.
Enhanced Radar Detection: The Max 360c features an advanced radar receiver to provide long-range warning on all radar types. Digital signal processing provides maximum range and minimizes false alarms. The unit offers four radar sensitivity settings:
Highway: Highway mode provides maximum sensitivity on all bands.
Auto: In Auto mode the unit will continuously analyze all incoming signals and intelligently adjust the sensitivity circuits, providing long-range warning with minimal false alarms.
Auto No X: Auto No X mode turns off X-band detection, while full sensitivity is maintained on all other bands.
Auto Lo K: Auto Lo K mode reduces the sensitivity of K-band detection, with full sensitivity on all other bands.
Voice and Beep Alerts: When enabled, all alerts and instructions are communicated using a voice announcement. If you desire, the voice alerts can be turned off, and all alerts will sound using tones.
Auto Mute: After the initial audible alert, the volume is automatically reduced, so you need not manually mute the sound. This feature can be defeated.
Mute Button: Once an alarm sounds, it can be silenced using the mute button.
Detector Tools: Escort's Detector Tools program allows you to update your Defender database and software. The Max 360c has a Mini-B 2.0 USB port on the side to allow you to connect the unit to your computer via USB cable (not included). The Windows version (for Windows 7, 8, and 10) of Detector Tools supports Firmware, Location Database updates, Detector Software, and Defender Updates. The Mac version is compatible with OS X 10.6 and later, but is not compatible with serial numbers starting with 63 or 82.
Earphone Jack: There is a standard 3.5mm earphone jack on the right side of the unit.
SmartCord: The supplied SmartCord includes approximately 22" of straight cord and about 7" of coiled cord, and expands to up to about 3' when stretched. The cigarette lighter adapter end includes a mute button and two LEDs (Alert and Power). The adapter has a Type A USB port (5V 2A) for powering or charging other devices.
Maestro Portable Detector Kit: The optional Maestro Portable Detector Kit lets you connect your Escort Max 360c (or RedLine 360c) radar detector to a Maestro ADSMRR2 radio interface when using a compatible Kenwood, JVC, or 2020-up Pioneer iDatalink-ready radio with CarPlay. Once connected, radar alerts will come through Kenwood, JVC or Pioneer sound system, and an on-screen "Escort" page will display the Band and Frequency, as well as your vehicle's speed when alerted. You can also use the radio's touchscreen to activate AutoMute, Mute, or Lockout.
AutoPower: The AutoPower feature automatically turns off the unit after a specific amount of time to reduce the current drain on the vehicle's battery. If AutoPower is off, the unit turns on or off depending on your vehicle's ignition type (constant or switched power). For constantly-powered accessory ports, you can set AutoPower to turn off the unit after 1, 2, 4, or 8 hours.
EZ Mag Mount: The Max 360c radar detector comes with the new EZ Mag Mount that is designed to mount the unit on the center of the windshield between the driver and passenger. The EZ Mag Mount attaches to the detector via a strong magnet, with a large, 2-1/2" diameter StickyCup suction cup to mount to the windshield. You can adjust the angle of the detector via the provided thumbwheel.
The Escort MAX 360c replaces these items

Adding...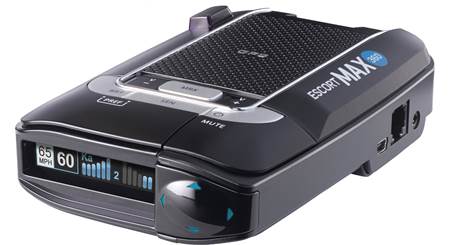 Radar detector with Bluetooth®, GPS, and preloaded camera database
directional arrow display shows where detected signals are coming from
uses GPS to mark locations for future alerts and to eliminate false alarms
built-in Bluetooth for wireless integration with optional Escort Live smartphone app