About the Delphi Roady XT®
Delphi's Roady XT plug-and-play satellite radio offers you a sleek, easy way to get XM Radio in your car and at home. The striking display presents plenty of programming information, and the radio's thin profile doesn't take up much space in your car. The Roady XT comes with the accessories you'll need to play it over your car stereo, including a car dock, power adapter, and an antenna. A
home kit
is also available.
Delphi's Roady XT plug-and-play satellite radio offers you a sleek, easy way to get XM Radio in your car and at home. The striking display presents plenty of programming information, and the radio's thin profile doesn't take up much space in your car. The Roady XT comes with the accessories you'll need to play it over your car stereo, including a car dock, power adapter, and an antenna. A home kit is also available.
The Roady XT's seven display colors let you tailor its appearance to suit your vehicle's interior decor. A built-in wireless FM transmitter is able to broadcast the XM signal over your vehicle's FM radio.* Attach the included XM SureConnect cable from the Roady XT's car dock to your vehicle's antenna to deliver the best possible sound to your system.
While you're listening, you can save up to 20 song titles or artist names in the TuneSelect™ memory. Whenever any of them is played on XM, the Roady XT will alert you. You can program 30 channels as presets so you can get to your favorites quickly. You can also customize a running stock ticker with the symbols you want to follow, or select the teams whose scores you'd like to see scroll at the bottom of the display.
Note: A subscription to XM is also required — learn about XM's programming. Satellite radio service is available only within Canada and the lower 48 states — not available in Hawaii or U.S. territories. Portable reception may vary by location. If you have questions about the proposed XM/SIRIUS merger, read the XM Customer Promise. To view this file, you will need the Adobe Acrobat PDF reader.
*Important note from Crutchfield: Current FCC rules limit the transmission strength of wireless FM transmitters to a point where transmission needs to take place very near your FM antenna. XM includes a SureConnect cable with its car kits in order to address this issue, but Crutchfield strongly encourages customers to use an auxiliary input, wired FM modulator, or cassette adapter to ensure your satisfaction with the performance and cosmetics of this satellite radio.
READ LESS
Product highlights:
plug-and-play XM satellite radio
includes all car accessories: car dock, roof-mount car antenna, vehicle power adapter
display shows title, artist, and channel information
seven selectable display colors
XM SureConnect cable for improved signal transfer to your speakers
built-in wireless FM transmitter lets you play XM over any FM frequency
instant access to any of the last six FM frequencies you've used
TuneSelect saves the names of 20 songs or artists and alerts you when any of them is playing
selectable scrolling sports scores
selectable stock ticker (up to 20 stock quotes)
30 channel presets
3-3/4"W x 2-1/4"H x 11/16"D
warranty: 1 year
MFR # SA10276-11P1
What's in the box:
Delphi Roady XT® owner's manual
Delphi SA10177 XM receiver
Car cradle
XM magnetic antenna with attached 22.75' cable (terminated into a single SMB connector)
Antenna rubber plug
Cassette audio adapter with attached 44" cord (has gold-plated right-angle 3.5mm stereo mini-plug)
12V Cigarette lighter power adapter with attached 42" cord
Car mount with adhesive pad
Vent mount
18.5' XM SureConnect cable with single SMB connector
XM SureConnect contact bracket
Rubber boot
3 Wire ties
6" Plastic tubing
2" Plastic tubing
Surface preparation cleaning kit
Alcohol prep pad
User Guide
Quick/Install Guide
Vehicle Installation Guidelines
XM SureConnect Installation Guide
XM Channel Guide
"New Water-Resistant XM Boombox" sheet
Activation note
Attention note
Delphi Roady XT® reviews
Average review:
Customer photos
More details on the Delphi Roady XT®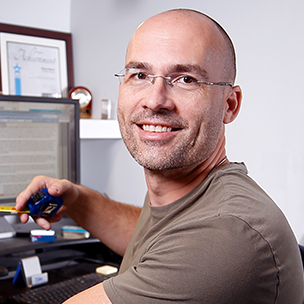 Researched by Crutchfield's

Stacey B.
Product Research
Features
Controls
Connections
Dimensions
Overview: The Delphi SA10276 RoadyXT package includes everything you need for in-car XM reception - the SA10177 RoadyXT XM Satellite Radio receiver, car cradle (with adhesive and vent mounts), a cassette adapter, a cigarette lighter power adapter, a magnetic roof-mount antenna and a XM SureConnect cable. A subscription to XM Satellite Radio is also required. The unit also has a built-in wireless FM adapter for easy connection to any car or home radio.
XM Satellite Radio: XM Satellite Radio programming offers more than 170 digital radio channels including 69 channels of commercial free music, plus news, sports, talk, comedy, and other entertainment programming from coast to coast.
Display: While tuned to an XM channel, the display contains the following information: artist name, channel name and number, display mode indicator, category search indicator, signal strength indicator, and keypad mode (Direct, Preset A, Preset B or Preset C). The receiver display features seven selectable colors: arctic, ocean, sunset, spearmint, dusk, lime, and orchid. The contrast is also adjustable.
FM Frequency: RoadyXT's internal FM modulator can be used to send the audio to your radio on an unused FM station. You can choose from any frequency between: 88.1 and 107.9 MHz. (In order to optimize the performance of this feature, the XM antenna should be installed near your vehicle's FM antenna.) The unit will save the last 6 FM frequencies you have used so you can quickly access open FM frequencies when traveling.
XM SureConnect Cable: The package features an XM SureConnect cable that improves FM frequency transmission between you vehicle's FM antenna and the built-in wireless FM transmitter inside the receiver. You will want to place the XM antenna as close to your FM antenna as possible. The SureConnect cable can then be clipped to your FM antenna if you have a fixed mount antenna or stuck to the interior of the windshield if you have an In-Glass FM antenna. The SureConnect cable plugs into the vehicle's dock antenna plug and the XM antenna then plugs into the SureConnect cable. The SureConnect cable cannot be used on retractable or motorized FM antennas.
Note: If you're not able to use the XM SureConnect cable, you'll need to use either the supplied tape adapter (if applicable) or the optional wired FM method of installation using the optional FM direct adapter (item 040SA10112, sold separately). If your headunit has an auxiliary input you can use the line-out connection.

Important Note from Crutchfield: Current FCC rules limit the transmission strength of wireless FM transmitters to a point where transmission needs to take place very near your FM antenna. XM includes the SureConnect wiring with the car kit in order to address this issue, but Crutchfield strongly encourages customers to use an auxiliary input, wired FM modulator, or cassette adapter to ensure satisfaction with the performance and cosmetics of this satellite radio.
Magnetic Antenna: The RoadyXT package includes a magnetic base antenna which adheres to your vehicle's sheet metal. the antenna is designed to mounted outside the vehicle and is normally placed on the roof of the vehicle.
Tape Adapter: If your in-dash headunit contains a cassette player you can use the supplied tape adapter to feed sound from the XM RoadyXT receiver into your vehicle's sound system.
Power Adapter: The RoadyXT package includes a cigarette lighter adapter to supply power to the XM receiver. The cigarette lighter adapter plugs into the car docking cradle.
Audio Out: The car dock that is included with this package features a 3.5mm line-output that can be used with in-dash headunits that are equipped with an auxiliary input. When connected you get a direct line-level input of your XM audio from your RoadyXT to your vehicle's sound system giving you the best sound quality possible.
Search Modes: The RoadyXT features the following search functions to find the XM station you want to listen to.
Direct Entry: Using the numeric buttons on the face of the receiver, you can directly access XM channels.
Channel Scanning: The RoadyXT can scan through each channel, pausing long enough (approximately 5 seconds) to allow you to hear programming, before moving on to the next channel.
Channel Presets: The receiver can store up to 30 preset channels. They are organized into three different groups, or memory banks: Preset A, Preset B, and Preset C. Each memory bank can store up to 10 channels.
Category Search: XM channels are arranged by categories and this feature allows you to see all channels in the one category that you have selected to search.
Artist Name and Song Title Memory: You can save the artist's name and song title on the current channel for future reference. Up to 20 different artist names/song titles can be saved at once, after which any new information that is saved will replace the oldest information in memory.
Jump: The Jump feature allows you to return to the previous channel you were listening to with one touch of a button.
Tune Select: Using this function, you can program the receiver to alert you by beeping and flashing when a favorite song is played again on a channel other than the one you are listening to. You can instantly switch to that channel by pressing the Select button. The unit can store up to 20 entries. When it is full, any new entry replaces the oldest entry in the list.
Stock Ticker: This feature lets you track up to 20 of your favorite stocks and indices. You can track any stock symbol and most indices listed on the NYSE, NASDAQ, and AMEX. The stock market index information on the RoadyXT is approximately 25 minutes delayed.
Info Extras: XM Satellite Radio broadcasts information such as sports scores and other features at various times. When activated, you can choose whether you want the display to scroll the information from right to left continuously, or in pages one at a time.
Audio Level: You can adjust the receiver's audio level output if it is too high, causing distortion, or too low for your vehicle. The audio level has a range of 1-6, with the default setting at 5.
Auto-On: You have the option of automatically turning on the RoadyXT whenever it receives power (Auto-On), or turning the unit on manually every time you want to listen to it.
Auto-Off: You can set the tuner to automatically shut off 60, 120, or 180 minutes after it is turned on.
Car Mounts: The RoadyXT comes with a docking cradle and two car mounts. One has a self-adhesive pad and two screw holes and can be mounted to any flat surface by the adhesive or two screws. The other mount features two clips that can be attached to an air vent. Either car mount attaches to the docking cradle.
Note: The antenna, power, and audio output connections are made to the docking cradle.
Optional Home Kit: An optional home kit (item 040SA10176) is available to enable you to listen to XM Radio in your home. The kit includes a docking station, a remote, audio cables, an antenna and a power supply.
Additional Car Kits: You can purchase additional car kits (SA10278) for your XM RoadyXT so you can use it in multiple vehicles. The car kit includes a docking cradle, magnetic antenna, XM SureConnect cable, cassette adapter, cigarette lighter adapter and dash and vent mounts.
Portable Kit: There is also a portable kit (FBE724) available for the RoadyXT that lets you enjoy live XM radio on the go from your RoadyXT receiver.
Optional Remote Control: The RoadyXT XM receiver is remote compatible and can be operated with the optional Delphi IR wireless remote control (SA10183, sold separately). The remote includes all the functions that can be found on the receiver itself.
Receiver Front Panel:
Power: turns the receiver on or off
Menu: allows you to select and change receiver configuration options
Display: toggles between display options
Up/Down/Select: allows you to move up or down through channel and menu lists and select the highlighted option
Preset/Direct: switches between Direct Entry, Preset A, Preset Band Preset C
Memory: saves artist name and song title information on the display screen
Jump: returns to the previous tuned channel
Search: lets you quickly change from one channel category to another
Number Keys: 0-9 keys used to select a channel or channel preset directly
Bottom of Receiver: Proprietary docking connector; contains power, antenna signal, and audio signals. RoadyXT receiver docks to the car cradle.
Left Side of Docking Cradle:
Audio Out: stereo 3.5mm minijack for use with supplied cassette audio adapter; using an optional audio cable, you can connect the cradle directly to your receiver's auxiliary input (if your receiver has one)
Right Side of Docking Cradle:
DC In (5V): jack for use with the supplied cigarette lighter power adapter
Antenna Connection: single SMB jack for use with supplied antenna and XM SureConnect cable; this is a single input that accepts satellite and terrestrial signals, so it is not compatible with antennas, or antenna extensions, that require separate satellite and terrestrial connections
Dimensions:
Car Cradle: W = 3.673", H = 1.498", D = 1.069"
RoadyXT in Car Cradle: W = 3.705", H = 3.065", D = 1.069"
RoadyXT Weight: 2.6 oz. (receiver w/o cradle)
XM Antenna: W = 1.392", H = 0.531", D = 1.729"