Big bass
Guest from Albuquerque, NM on 2/21/2021
I was skeptical about these . But once I had them installed I could not believe the bass output . Just for fun I had mounted them in a jl audio HO.box with the red carpet , they were loud . Then since I had 2 subs I made a 4 inch ring and mounted the other in a push pull configuration . I could not believe they were that loud . I recently took them out to reupholster the box so this picture is all I can upload for now but totally worth it .
Pros: Thin I've had them bumping over 2 years with a 2000 watt rms amp everyday and still going
Cons: None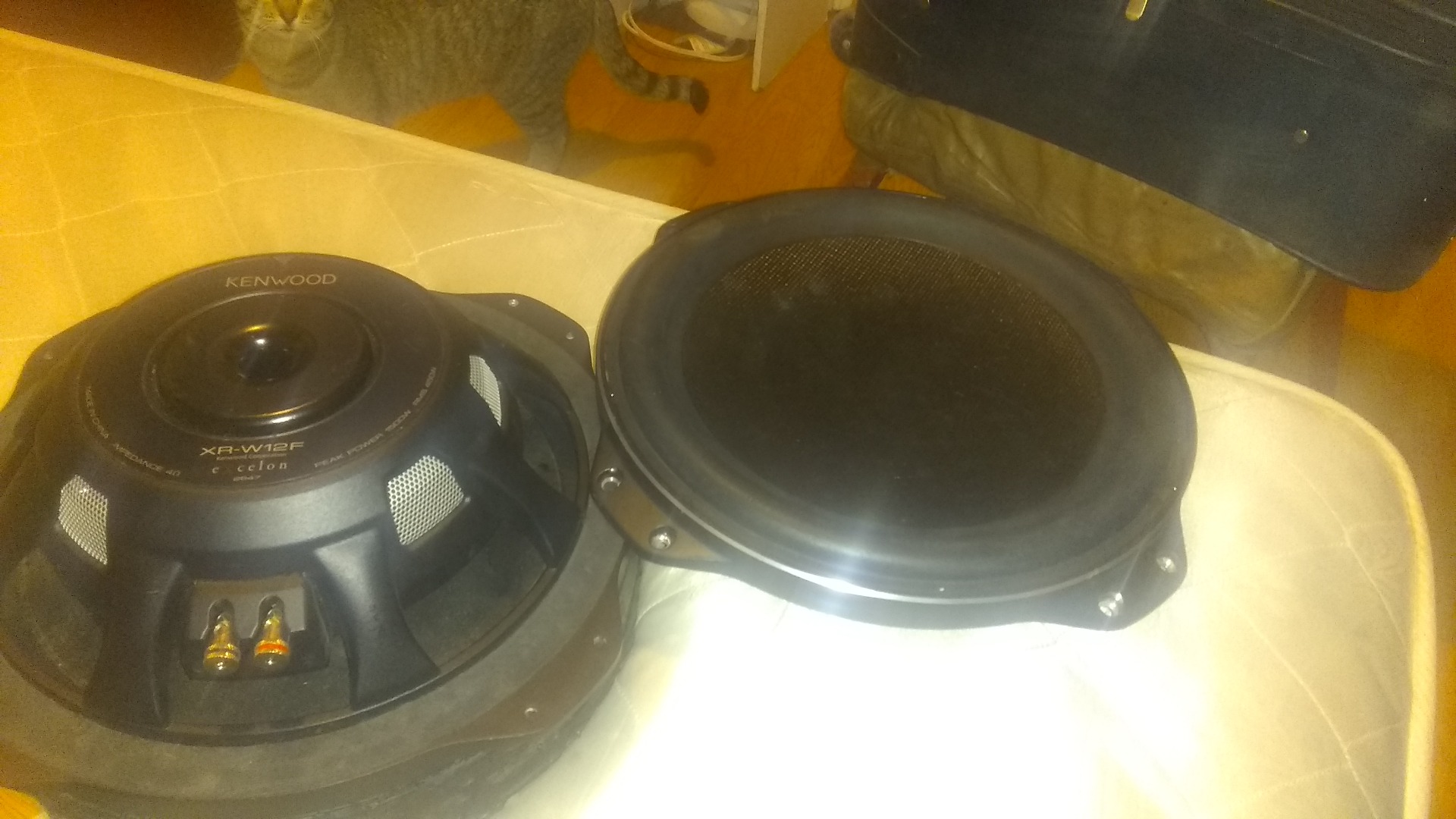 0 of 0 found this helpful
Kenwood Excelon XR-W12F
Dan from Locust Grove Virginia on 2/3/2021
I have a Ford F1 50 crew cab pick up truck The box sit under the backseat facing up never thought I could get that kind of base and shallow mount sub And I am running 2 subs on Kenwood amp9106d
Pros: Fits tight space with such bass. Old bass head
Cons: None from me
0 of 0 found this helpful
Great Speaker
DexterL from Raymore, MO on 7/30/2013
I have two of the speakers in my 2002 Chevy Avalanche with the matching Kenwood amp. The speakers have great sound.
Pros: Great Sound
Cons: I have not had any problems with them and I would tell all to buy them.
7 of 11 found this helpful