About the Pioneer ND-DVR100
The road in HD
Pioneer packs everything you need into their ND-DVR100 dash cam. The camera will start loop-recording in 1080p at 27.5 frames per second once the engine is turned on, and it'll go into sleep mode when the engine is turned off. Use the cam's adhesive-backed mount to secure the ND-DVR100 to your windshield, and Pioneer gives you a vehicle charger for power. You're good to go!
The road in HD
Pioneer packs everything you need into their ND-DVR100 dash cam. The camera will start loop-recording in 1080p at 27.5 frames per second once the engine is turned on, and it'll go into sleep mode when the engine is turned off. Use the cam's adhesive-backed mount to secure the ND-DVR100 to your windshield, and Pioneer gives you a vehicle charger for power. You're good to go!
A detailed account
If you're involved in an accident, the built-in G-Sensor will detect the collision, then save the critical footage. Pioneer chose the 27.5 fps frame rate to accurately capture LED traffic lights, giving you the best presentation possible if you're in an accident that involves a traffic signal. Built-in GPS geo-tags your files with latitude, longitude, date, time, speed, and direction of travel, and Wide Dynamic Range image processing gives you clearer video when you're driving at night.
Parking security
Pioneer has your back even when you're parked. Depending on your settings, a built-in motion sensor wakes the camera when your vehicle is disturbed to record what's in front of it. If someone hits your parked car and runs, and they're within view, you'll have something to show for it.
Video capability
This dash cam records video files up to 1080p in a continuous loop, using the included 8 GB microSD card. The included card will give you hours of video at 1080p, but to increase storage, you can add a larger microSD™ card.
Warning: The use of this device and/or a windshield mount may be restricted in some states or jurisdictions.
READ LESS
Product highlights:
compact full HD dash cam with 2" LCD display for viewing and playback
package includes:

adhesive-backed mount
8 GB microSD memory card
vehicle power adapter

video resolution: up to 1080p
114° viewing angle
27.5 FPS to match LED traffic light frequency
internal microphone for audio recording
built-in speaker for playback
Wide Dynamic Range for night use
motion detection parking mode
G-sensor incident detection
GPS for geo-stamping
accepts microSD memory cards
2-3/8"W x 1-1/2"H x 2-5/8"D
warranty: 1 year
MFR # ND-DVR100
KEEP READING
READ LESS
What's in the box:
Pioneer ND-DVR100 owner's manual
Dash camera
Mounting bracket (pre-installed)
Cigarette lighter power adapter (attached 11.5' cable)
8GB microSDHC card
microSD card to SD card adapter
Cleaning pad
Owner's Manual
Pioneer ND-DVR100 reviews
Average review:
Customer photos
Right solution, wrong unit????
Crutchfield customer from Deerfield Beach, FL on 2/16/2019
Joggle the power cable and the unit turns off. The screen is quite dark, and I fear that most pictures will be too dark.
Pros: Seemed to be solution for having a small camera
Cons: Quality totally lacking. It even comes off the windshield when it warms up!!!
1 of 2 found this helpful
great pictures
john from grove, OK on 2/5/2019
This cam works great!, the picture quality is very good you can see very clearly the signs ect. I just got back from town 8:25 pm and the night time driving is real good for not advertising that part it works very well at night, better in town than in the country
Pros: The speed and gps is fantastic
Cons: Working on this part still
2 of 2 found this helpful
Pioneer ND-DVR100
Crutchfield customer from West Deptford, NJ on 12/20/2018
The dash cam is great. Works very well for what I want it for. My only suggestion would be to include several replacement 3m backing with it. I'm using the dash camera on a Jeep Wrangler and the windshields tend to break a lot. I don't want my windshield breaking and being replaced to hinder the functionality of the dash cam.
1 of 1 found this helpful
More details on the Pioneer ND-DVR100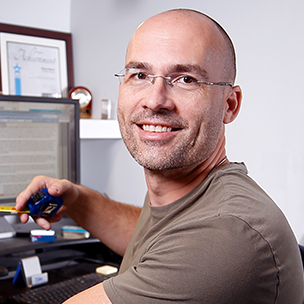 Researched by Crutchfield's

Stacey B.
Product Research
Features
Dash Camera: The Pioneer ND-DVR100 dash camera a useful driving tool that can monitor driver performance, display speed, direction, and more. The Pioneer ND-DVR100 dash camera offers to operation modes.
Driving Mode: When the vehicle is moving, the camera captures seamless and continuous recording of video clip files, with three available sensitivity settings for impact detection. When triggered, the camera stores the video clip in an "Event" folder so that it is not overwritten and is available for later access.
Parking Mode: When the vehicle is parked, the camera initiates standby mode. Recording automatically begins during this mode if the G-sensor detects an impact or motion is detected in front of the camera. 20 seconds of video is recorded after the detected event. Parking mode operates for a maximum of approximately 50 minutes after the power supplied to the camera is stopped (the engine is turned off or the cigarette power cable is unplugged).
CMOS Image Sensor with Wide Aperture Lens: The Pioneer ND-DVR100 dash camera utilizes a CMOS image sensor with 2.07 million pixels for recording Full HD (1920x1080) video and features a wide aperture lens to provide high quality recordings of video and still photos in daylight and low light. Recording angles include 95° horizontal, 52° vertical, and 111° diagonal. You can set the WDR (Wide Dynamic Range) and EV (Exposure Value).
WDR: WDR (Wide Dynamic Range) automatically adjusts the image in situations where there is a large difference between light and dark. This feature can be turned On or Off.
EV: EV (Exposure Value) sets the exposure level for adjusting image brightness. The EV level can be set to -1, 0 or +1.
Recording: The Pioneer ND-DVR100 dash camera is able to record video and capture still images.
Video Recording: The dashboard camera records 1080p HD video at 27.5 fps (frames per second) in MP4 (H.264) format. The 27.5 fps frame rate was specifically chosen to accurately capture LED traffic lights, which often operate at 60Hz- especially helpful in the case of a traffic signal related video. Recorded video clip length can be set to 20 seconds, 1 minute, or 3 minutes.
Photo Capture: In addition to recording HD video, the ND-DVR100 has the capability to capture JPEG still images so that in the event of an accident, the driver can detach the camera and take detailed photos from outside the vehicle.
Auto Recording: The ND-DVR100 automatically begins recording when powered on, seamlessly capturing video clip files in a continuous loop on the included 8GB microSD card. The camera will automatically delete the oldest video files to make room for the most recent video clips (first recorded, first deleted), enabling the camera to continue recording even when the memory card is full. You can also choose to manually record an event.
G-Sensor (Event Recording): If the built-in G-sensor of the ND-DVR100 detects an impact incident (such as a collision while in motion or a bump while parked), that video file is locked and stored in an "Event" folder to prevent being overwritten and to provide later access to the video. The G-Sensors sensitivity can be set to Low, Medium, or High.
microSD Card Slot: MP4 (H.264) video files and JPEG still image files are recorded on a microSD or microSDHC memory card (up to 32GB). A 8GB microSD memory card with an SD-card adapter is included. The storage on the microSD memory card will be split into four areas according to the type of recording - Continuous Video, Event Video File, Parking Mode Video, and Photo File.
Video Playback: Videos clips can be viewed directly on the camera's 2.0" LCD screen for when the driver is safely parked. You can also remove the microSD card and insert it into a USB card-reader for playback on a computer or laptop.
Built-in GPS: Using its built-in GPS receiver, the ND-DVR100 can also display and record the time and GPS position (longitude and latitude) directly onto the recorded video and still image files. You can also have the travel speed stamped on a video file.
2" LCD + Push Button Control: The Pioneer ND-DVR100 dash camera features a 2" LCD screen for live video playback and playback of your recorded video and photos. Push-button controls provide Power, Menu, and Record operations.
Built-in Mic & Speaker: The ND-DVR100 is equipped with an integrated microphone for recording audio inside the car and built-in speaker for playback of recorded audio.
Mounting Options: The compact ND-DVR100 is designed for unobtrusive mounting behind or next to the rearview mirror. This design integrates cleanly into the vehicle interior, preserves the driver's view of the road, and places the camera as high as possible to maximize the camera's recording field of view. It features an adjustable tilt camera lens to accommodate various windshield angles and mounting positions. The self-adhesive bracket sticks to your windshield, while the camera snaps onto the bracket. The camera can easily attaches and detaches from the bracket.
Note: Do not install this product in your vehicle if its location or use would obstruct the driver's clear view of the road or the operation of any vehicle airbag. It is also the driver's responsibility to know and comply with the laws, rules, and regulations of the driving location, including, for example, passenger privacy rights, and not to use the device in any location where its installation or use is prohibited.
Power Requirements: The ND-DVR100 dash camera is powered by a rechargeable lithium-ion battery (500mAh) which is charged by the included cigarette lighter power adapter. The cigarette lighter power adapter plugs into your vehicle's cigarette lighter or 12V power port and features an attached 11.5' cable which plugs into the camera's microUSB port.
Q
Crutchfield asked: Why did you buy this?
A
It is a name brand plus features wise it is well equipped. The last dash cam I purchased was Chinese and stopped working after 6 months.
[ Adrian Feb 12, 2019 ]
A
Help with security and view all the idiots i encounter on a daily basis.
[ PHILLIP Jul 05, 2018 ]
2 questions already asked