About the JL Audio Slash 1200/1v3
Pure power for your subs
JL Audio's 1200/1v3 mono subwoofer amplifier puts out 1,200 watts RMS to your subs, so you'll enjoy powerful, moving bass in your car. Its patented Class-D amp circuitry delivers exceptional, natural sound with extremely low distortion, while a parametric EQ bass boost give you precise control over your bass. You can add the
RBC-1 wired remote
(not included) to dial in the right amount of thump from the front seat.
Pure power for your subs
JL Audio's 1200/1v3 mono subwoofer amplifier puts out 1,200 watts RMS to your subs, so you'll enjoy powerful, moving bass in your car. Its patented Class-D amp circuitry delivers exceptional, natural sound with extremely low distortion, while a parametric EQ bass boost give you precise control over your bass. You can add the RBC-1 wired remote (not included) to dial in the right amount of thump from the front seat.
Consistent power for performance you can count on
This Slash v3 amplifier isn't just powerful, it's smart. As your car system's voltage fluctuates while you drive, the Regulated, Intelligent Power Supply™ system maintains steady, consistent power at any impedance between 1.5 and 4 ohms and at any voltage between 11 and 14.4 volts. You'll get all the power, all the time, even with a wide range of speaker combinations.
Minimize external noise
The 1200/1v3 uses "differential-balanced inputs" to isolate the signal's ground from the chassis ground, reducing noise and making this Slash v3 amplifier compatible with almost any system, including most factory radios. You can adjust the variable infra-sonic- and low-pass filters to maximize the performance of your subwoofers.

Slash 1200/1v3 control and connection panel
READ LESS
Product highlights:
mono subwoofer amplifier
1,200 watts RMS x 1 at 1.5 to 4 ohms
Regulated, Intelligent Power Supply system
differential-balanced inputs
variable low-pass filter (40-200 Hz, 12 or 24 dB/octave)
parametric EQ bass boost (0-15 dB at 20-80 Hz)
variable infrasonic filter (15-60 Hz, 24 dB/octave)
optional wired remote bass boost
Class-D amplifier design
MOSFET power and output stages
preamp and speaker-level inputs (speaker-level input requires an optional adapter)
preamp outputs
4-gauge power and ground leads and a 100-amp fuse recommended — wiring and hardware not included with amplifier
no onboard fuses — when installing multiple amps in a system, an additional 100-amp in-line fuse between the distribution block and the amplifier is recommended
19-3/4"W x 2-3/8"H x 9-7/8"D
warranty: 2 years
MFR # 98352
JL Audio Slash 1200/1v3 reviews
Average review:
Customer photos
More details on the JL Audio Slash 1200/1v3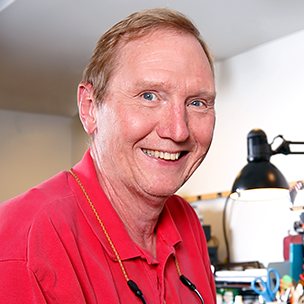 Researched by Crutchfield's

Mark G.
Product Research
Features
Mono Subwoofer Amplifier: The JL Audio 1200/1v3 is a class D monoblock subwoofer amplifier. With its regulated power supply, the rated output is 1,200 Watts RMS x 1-channel into a load of 1.5Ω to 4Ω, with an input voltage of 11V to 14.5V. The signal to noise ratio is >95 dB and a total harmonic distortion is <0.05%, both measured at rated power (1,200 watts RMS). The amplifier's frequency response is 5-250Hz. (It is not designed for driving full range speakers.)
R.I.P.S. (Regulated Intelligent Power Supply): The JL Audio R.I.P.S. system ensures consistent power delivery over a wide range of battery voltages and load impedances, providing the rated power output at any impedance from 1.5Ω to 4Ω and at any vehicle voltage from 11V to 14.5V.
Regulated Power Supply: The power supply adjusts to maintain the amplifier's rated power output and low distortion operation over a wide range of vehicle voltages (11V-14.5V), so the amplifier's output remains stable in real-world car audio situations.
Intelligent Power Supply: An Intelligent circuit monitors output current to optimize the amplifier's output power over a wide range of load impedances (1.5Ω to 4Ω). The R.I.P.S. System detects the actual load impedance, rather than relying on often inaccurate assumptions based on a speaker's rated impedance, and adjusts output rail voltages to deliver consistent output.
RealSink Heat Management: This Slash v3 amplifier features a real cast-alloy heat sink with vertically-oriented fins, very effective at dissipating heat from the amplifier via convection and radiation. This design is achieved through extensive finite-element analysis, resulting in an amplifier that keeps cool under the most demanding conditions. As an added cosmetic benefit, the cast-aluminum end-caps replicate half of a heat sink fin so that when two or more amplifiers are mounted end-to-end, you get a seamless custom look.
Advanced Rollback Protection: If a Slash v3 amplifier should ever reach an unsafe temperature, the Advanced Rollback Protection circuit reduces power until the amplifier cools down, without turning the music off completely.
Class D Circuitry: JL Audio's Patented Class D output circuit utilizes a discrete control section and a unique feedback loop design, resulting in a damping factor greater than 500 at 4Ω (>250 at 2Ω), higher than most other Class D and Class A/B designs. The benefit is tight, clean bass reproduction with the efficiency advantage of Class D.
Differential-Balance Inputs: The 1200/1v3 features differential-balanced input architecture to reject noise and ensure compatibility with a wide variety of source units, including many OEM systems. Without using a line output converter, you can connect most OEM or aftermarket source units to the amplifier without creating any noise or compatibility issues.
Note: You will need a speaker wire to RCA adaptor (item number 136XDCLR2S, sold separately) when using a speaker-level input.
Preamp Outputs: The preamp outputs make connecting multiple amplifiers simple. The 1200/1v3 features an independent crossover for the preamp output with frequency (40-200 Hz), mode (Full Range, LP, or HP) and slope (12 or 24 dB) adjustments.
Protection Circuitry With Status Indicator Lights: There are four status indicator lights on the top of the amplifier:
Power (Green): green LED indicates the amplifier is turned on and operating normally
Thermal (Red): red LED indicates the amplifier has exceeded its safe operating temperature; the power output is reduced until the heat sink temperature drops back to a safe level
Low Ω (Amber): amber LED indicates the impedance of the connected speaker(s) is lower than the optimum impedance range for the amplifier and the power output is reduced; the amber LED can also indicate a short in the speaker wire
Low V (Blue): blue LED indicates a drop in supply voltage below 8 volts; the LED will remain lit longer than the duration of the voltage drop to alert you to the problem; in this situation the amplifier will also shutdown (and the green LED turns off); once the voltage rises above 9 volts, the amplifier will turn itself back on
Infrasonic Filter: Ultra-low frequencies that cannot be reproduced by a subwoofer do not become sound, but unnecessary oscillations which affect sound by causing distortion. These frequencies also waste amplifier power and can cause damage to speakers. Using the infrasonic filter, variable from 15 Hz to 60Hz, removes the signal below the setting to improve the performance of the speakers by eliminating harmful distortion. The infrasonic filter can be turned off.
Controls
Simplified Gain Setting: The amplifier's R.I.P.S. feature allows easy gain setup. Because the amplifier always delivers the same output power within its operational range of load impedance and power supply voltage, the maximum, unclipped output is predictable. This makes setting input gain very simple; you'll need a Digital AC Voltmeter (sold separately) and a CD with a sine-wave bass test tone recorded at 0 dB reference level (item number 503CD104, sold separately). In addition to the continuously variable rotary gain control, the Input Voltage switch adjusts the gain range, set to Low (200mV-2V) or High (800mV-8V).
Low Pass Crossover: The built-in crossover allows you to adjust the frequency and filter slope of the amplifier's powered output:
Mode/Slope Switch:

Off: crossover is bypassed, useful when using an external crossover; in this position the Advanced Bass Control is defeated
12 dB: filter slope is 12 dB/octave, often used when the subwoofer is in the trunk of a sedan
24 dB: filter slope is 24 dB/octave

Frequency: crossover frequency variable from 40 Hz to 200 Hz; the detented potentiometer allows accurate adjustment
Preamp Output Crossover: An independent crossover address what frequencies the preamp outputs will pass:
Output Mode:

Full Range: the preamp output is the same as the amplifier's input; the signal is not affected by the Advanced Bass Control
Amp Filter: the preamp output signal is the same as the amplifier's powered output, governed by the Low Pass Crossover and Advanced Bass Control
Out Filter: the independent crossover controls affect the preamp output:

Filter Slope: 12 dB/octave or 24 dB/octave
Filter Mode: Low Pass or High Pass
Filter Frequency: crossover frequency variable from 40 Hz to 200 Hz; the detented potentiometer allows accurate adjustment
Advanced Bass Controls: The bass control functions on the amplifier include:
Variable Bass Boost: The amplifier's variable bass boost features a single band parametric equalizer with variable Q (0.5 - 4.3), center frequency (20 Hz to 80 Hz), and boost (0 to +15dB).
Infrasonic Filter: The 24dB/octave infrasonic filter has a variable crossover point (15 Hz to 60 Hz). The infrasonic filter can be turned off.
Remote Bass Port: The amplifier is equipped with a connection for an optional wired Remote Bass Control (item number 136RBC1, sold separately), allowing boost control from the front of your vehicle.
Output Polarity: Depending on the distance between the mid-bass speakers and the subwoofer in your system, it might be preferable to reverse the polarity of the subwoofer to produce a better transition between the two. The Output Polarity switch allows you to quickly reverse the subwoofer's polarity (0°/180°).
Connections
Power and Ground: The amplifier's set-screw Power and Ground connections accept up to 4-gauge wire (4-gauge minimum is recommended).
Note: The Amplifier is not equipped with a fuse. An external 100-amp fuse (not included) must be installed on the power wire. If the system has only this amp and a wiring kit is used that includes a fuse with a value other than 100-amps, the original should be replaced with a 100-amp fuse.
Speaker Output Terminals: The two pair of set-screw speaker terminals accept 12-gauge to 8-gauge wire. The terminals are internally shorted together, making it easy to connect two subwoofers.
Remote Turn-On: The set-screw turn-on lead terminal will accept 12-gauge to 8-gauge wire.
Note: If your headunit does not have a dedicated remote turn-on output, the amplifier's turn-on lead can be connected to a switched +12V volt circuit.
Preamp Inputs: The amplifier features one set of differential-balanced RCA inputs. The amplifier's input level can be set to Low (200mV-2V RMS) when connecting the amplifier to a low-level preamp signal or set to High (800mV-8V RMS) when connecting the amplifier to a higher voltage preamp or speaker-level signal.
Preamp Outputs: The amplifier also features one set of preamp outputs so you can send audio to another amplifier in your system. The preamp output can be full range, or the built-in crossover can be applied.
Note: All inputs, outputs and controls are located on the front side of the amplifier to make installation simple and neat.
Q
Crutchfield asked: Why did you buy this?
A
Good
[ Armando Jul 09, 2019 ]
A
best performing sub amplifier available
[ Jeremy Jan 14, 2017 ]
A
I had the 1000/1v2 for 8 years and never had a problem with it. Paired with 12w7 and the sound was amazing! Going to pair this one with a 13w7.
[ Ron Dec 24, 2016 ]