About the JL Audio MX300/1
Power your sub on water or land
There's almost nothing cooler than bringing the beats while you're out tearing it up off road or on the water. JL Audio's MX300/1 compact mono amplifier can send up to 300 watts RMS to your sub so you'll enjoy your music's thunderous power over all the noise of you having fun.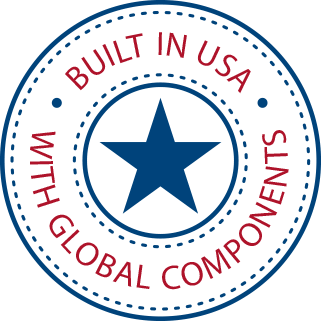 Power your sub on water or land
There's almost nothing cooler than bringing the beats while you're out tearing it up off road or on the water. JL Audio's MX300/1 compact mono amplifier can send up to 300 watts RMS to your sub so you'll enjoy your music's thunderous power over all the noise of you having fun.
Weatherproof
The MX300/1 comes equipped to overcome the dangers of weather, dirt, and corrosion, thanks to a tough aluminum chassis and gasketed control and connection covers. And you won't have to worry about getting caught in the rain — this amp carries a full IPX6 rating against water intrusion, so it'll play on through a storm. (You can spray it, but you can't dunk it.)
Compact technology
JL Audio's NexD™ Class D amp technology delivers power efficiently and with low distortion. You'll get remarkable sound quality from an amp that fits into the kind of tight spots often found in marine applications. It's also ideal for your motorcycle, ATV, golf cart, tractor, or any other vehicle using a 12-volt charging system.

Controls for the MX300/1 are on the underside protected by a sealed cover.
READ LESS
Product highlights:
marine/powersports mono amplifier
160 watts RMS x 1 at 4 ohms (300 watts RMS x 1 at 2 ohms)
variable low-pass filter (35-300 Hz, 12 dB/octave)
variable subsonic filter (20-40 Hz)
bass boost (0-12 db at 43 Hz)
Class D amplifier design with NextD™ switching amp technology
IPX6 water-resistance rating
corrosion-resistant cast aluminum chassis
Other Features:
preamp and speaker-level inputs (speaker wire to RCA adapter required for speaker-level input)
fuse rating: 35A x 1
8-gauge power and ground leads and a 30-amp fuse recommended — wiring and hardware not included with amplifier
8-11/16"W x 1-13/16"H x 3-1/8"D
warranty: 2 years
MFR # 98406
KEEP READING
READ LESS
We don't have any reviews, yet.
Be the first to review this product
Customer photos
More details on the JL Audio MX300/1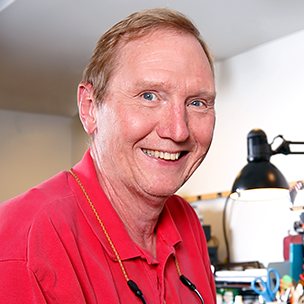 Researched by Crutchfield's

Mark G.
Product Research
Features
Mono Class D Amplifier: The JL Audio MX300/1 compact mono Class D marine amplifier is designed for the harsh marine environment. Its IPX6 water-resistance rating also makes it ideal for motorcycles, ATVs, or other utility vehicles. It can be used to drive subwoofers.
NexD Switching Technology: The MX300/1 employs an advanced, high-speed Class D switching design called NexD that allows the amp to produce serious power without overtaxing the battery and charging system.
Amplifier Ratings:
Rated Continuous (RMS) Power @ 14.4 V (<1% THD+N):

160 watts RMS x 1 @ 4 Ω
220 watts RMS x 1 @ 3 Ω
300 watts RMS x 1 @ 2 Ω

Rated Continuous (RMS) Power @ 12.5V (<1% THD+N):

160 watts RMS x 1 @ 4 Ω
200 watts RMS x 1 @ 3 Ω
250 watts RMS x 1 @ 2 Ω
Input Section: The MX300/1's input section accepts a wide range of input voltage levels. It can accept a line-level signal from 250 mV to 4 Volts, or speaker-level signals from 750 mV to 15 Volts. The amp is equipped with an Input Voltage switch that allows you to choose a Low or High level input signal.
Protection Circuitry: The MX300/1's protection circuitry automatically shuts the amplifier down if thermal limits are exceeded, a short-circuit is detected in the speaker wiring, or if current levels are too high. The green Power LED and red Protect LED will indicate conditions by its on/off or flashing status.
Controls
Control Panel: The amplifier's control panel is located on the bottom of the amplifier. The removable cover is held in place by 4 Phillips-head screws, and features a rubber gasket that seals out moisture and dust. You will need a small flat screwdriver to set the three switches and four rotary dials. The following controls are located in the Control Panel:
Input Voltage: You can select the type of input signal being used: High Level (speaker) or Low Level (line).
Input Sensitivity: The Input Sensitivity Control is a rotary dial that lets you match your source unit's output voltage to the input stage of the amplifier for maximum clean output.
Output Polarity: The Output Polarity switch lets you choose between normal speaker polarity (0 deg) or reversed polarity (180 deg).
LP Filter Switch: The amp is equipped with a Low Pass crossover that can be set to On or Off.
LP Filter Frequency: When the LP Filter is turned on, you can set the cutoff frequency on the rotary dial. The filter is continuously variable from 40Hz to 400Hz, with detents at 80Hz and 130 Hz. The LP filter has a slope of 24dB/Octave.
Infrasonic Filter: The infrasonic filter eliminates super-low frequencies which cannot be cleanly reproduced by the subwoofer, rob amplifier power, and cause distortion. This variable high-pass filter is adjustable from 20Hz to 40Hz, with detents at 30Hz and 35Hz. It has a slope of 12dB/octave. The infrasonic filter is non-defeatable.
Remote Bass Controller: The amplifier's subwoofer output level can be controlled from the front the vessel/vehicle using an optional remote level controller. For marine installations, or for installations that may be exposed to moisture, the optional M-RBC-1 is recommended. For standard installations (not exposed to moisture), the RBC-1 can be used. Both controllers have a 16.5-foot cable with an RJ14 plug that matches the remote level controller jack on the amplifier.
Connections
Wiring: The MX300/1's wiring is internally connected and exits the amp through a waterproof opening. The following connections can be found, each with 12" pigtails:
Power: The power wire coming out of the amp is a single 10-gauge wire with an in-line fuse holder and 35A ATO fuse. JL Audio recommends a minimum of 8-gauge wiring for the power wiring. You will need to install a separate 35A fuse or circuit breaker to the power wire within 18" of the battery.
Ground: A 10-gauge ground wire is connected to the amplifier. A minimum of 8-gauge wiring is recommended for the ground wire. You may need a ground distribution block to splice the ground wires together.
Remote Turn-On: A 16-gauge remote turn-on wire is connected to the amp. You should connect the turn-on lead to the remote turn-on output of your source unit. If the source unit does not have a dedicated remote turn-on output, the amp's turn-on lead can be connected to +12V via a switch that derives power from an ignition-switched circuit. Note: The amp does not have an audio signal-sensing turn-on, so the remote turn-on lead must be connected.
Remote Bass Controller: A female RJ14 jack is provided for connecting a remote level controller, such as the M-RBC-1 or RBC-1. The jack has a waterproof cap to protect it when not in use.
Signal Inputs: Two female RCA jacks are provided for the left and right input signals. If the source unit does not offer preamp level outputs, you can splice the speaker output wires to a pair of RCA plugs, or use the JL Audio XD-CLRAIC2-SW RCA-to-Speaker Wire Adapter. The amp's RCA connectors have waterproof caps.
Speaker Outputs: Positive and negative 16-gauge speaker wires are provided on the amplifier for connecting your speakers. The impedance of the connected speaker(s) should be 2 ohms or higher.