About the JL Audio MM100s-BE
The start of something big in boating
High-performance componentry, marine-rated construction, and boater-friendly ergonomics make JL Audio's Media Master MM100S-BE digital media receiver the ideal centerpiece of a stem-to-stern sound system that will be the envy of any marina.
The start of something big in boating
High-performance componentry, marine-rated construction, and boater-friendly ergonomics make JL Audio's Media Master MM100S-BE digital media receiver the ideal centerpiece of a stem-to-stern sound system that will be the envy of any marina.
Designed for great sound
The first thing that comes to mind when you think about JL Audio is sound. That's actually the first thing their designers thought about, too. Most receivers have a standard "chip" amplifier, but this one doesn't have a built-in amp at all. Instead, you'll find 8-channel audiophile-quality preamp-level outputs that you'll connect to your marine amplifiers. The result is superb sound on any boat, no matter the size or layout.
Four zones for more control
With four audio zones, the MM100s-BE lets you build the system you want for your boat. A user-friendly interface gives you enhanced volume control in all four four fully variable zones. Here's the setup:
Main Audio Zone: bass, midrange, treble and balance controls;
Zone 2: independent bass, midrange, treble and balance controls, plus absolute or relative volume control;
Zone 3: controls a subwoofer, or you can make it a third full-range zone like Zone 2;
Zone 4: a fixed level zone that's ideal for subs.
The first three zones feature a zero-clipping audio circuit design, with self-limiting tone controls to prevent speaker damage.
Thoroughly modern media
You won't find a CD player in the MM100S-BE, just lots of ways to get the most out of your digital music collection. In addition to an AM/FM/Weather Band tuner, the MM100s-BE offers a wide range of ways to connect external devices. Here are all the ways you can crank up the tunes through your MM100s-BE:
• Bluetooth® audio streaming with AptX® for superior sound quality and total control of play/pause and track up/down functions;
• USB 2.0 direct-digital connection for your iPhone® or USB storage device;
• SiriusXM-Ready: connect to the SiriusXM SXV300 tuner (sold separately, subscription required) to enjoy satellite radio programming when you're many miles offshore;
• AUX input for connection to a wide range of audio sources
• A NMEA 2000 direct connector makes it easy to integrate your MM100s-BE with the rest of your NMEA 2000-compatible marine electronics (sold separately), making your receiver the hub of your system.
Real-world usability
JL Audio designed the MM100s-BE to excel in the marine environment; it's not a car receiver that's been modified to simply survive in it. Marine-grade components and IPX66-rated weatherproofing ensure long life, but when you look at this receiver, you can tell it was designed by people who know what it's like to change music sources in choppy water on a dark night.
A keen understanding of real-world ergonomics went into the display, which features an intuitive interface with large text that's easy to read while you're in motion. Big buttons and a generously-proportioned control knob fall easily to hand when you need them. The big, bright, full-color 3-1/2" display offers adjustable day/night lighting modes that will give you the level of brightness that works best for you and your boat. And, of course, the sleek black exterior will look great in your boat.
If you need more ways to control the sound around your boat, you can add optional JL Audio MMR-20 BE remotes.
Bluetooth note: Use of this receiver's Bluetooth features will depend upon your phone's Bluetooth capabilities. Learn more in our article explaining Bluetooth profiles.
iPod/smartphone note: If you're going to use your iPod or smartphone with this receiver, be sure to check "Details" for compatibility information.
This marine digital media receiver will not play CDs.
This receiver does not have a built-in amplifier, so you'll need marine amps to power your system.
READ LESS
Product highlights:
General Features:
marine/powersports digital media receiver (does not play CDs)
3-1/2" full-color LCD display with day/night modes
AM/FM/Weather Band tuner with RDS
control four separate audio zones
built-in Bluetooth® with aptX® codec
1.0 amp USB input charges your device while it's in use
rear AUX input works with a variety of digital devices
Expandability
SiriusXM-Ready® (tuner, antenna, and subscription sold separately)
NMEA 2000-compatible
8-channel preamp outputs (no built-in amplifier)
connect up to three JL Audio MMR-20 or one MMR-40 remotes (sold separately)
Marine Features:
weatherproof (IP66-rated) design and construction
large controls are ideal for marine/powersports applications
intuitive interface with large text for easy legibility while in motion
Other Info:
warranty: 2 years
MFR # 99920
What's in the box:
JL Audio MM100s-BE owner's manual
Marine source unit (5A fuse)
Trim-ring (installed)
Wiring harness
Self-adhesive gasket
4 Screws
Rubber face cover
Cardboard template
Owner's Manual
JL Audio MM100s-BE reviews
Average review:
Customer photos
More details on the JL Audio MM100s-BE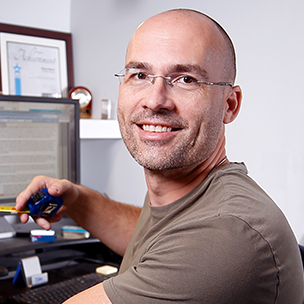 Researched by Crutchfield's

Stacey B.
Features & specs
Expandability
AUX Input
RCA (rear)
Audio/video Input
---
USB Input
Rear
Backup Camera Input
No
Second Camera Input
No
CarPlay
No
Android Auto
No
Siri Control
No
Alexa Voice Control
N
Android Control
Yes
Memory Card Slot
USB memory
Bluetooth Compatible
Built-in
Satellite Radio Ready
SiriusXM
HD Radio
No
Navigation
---
iPod Compatibility
Full size
No
Nano
No
Touch
5Gen and newer
iPhone
5 and newer
General
RMS Power (CTA-2006)
N/A
RMS Power (Manufacturer)
---
Peak Output
N/A
RMS Power Bandwidth
N/A
Preamp Outputs
8-channel
Sub Preamp Outputs
Yes
Switchable Rear Preamp Outputs
No
Video Screen
No
Navigation App Compatible (iOS)
Navigation App Compatible (Android)
Preamp Voltage
4 volts
Screen Size
---
Display Color
Full-color
Key Button Color
White
EQ Bands
3
Wireless Remote
No
Steering Wheel Control Compatible
No
Parts Warranty
2 Years
Labor Warranty
2 Years
Tuner
FM Sensitivity
---
European Tuning
No
Seek/Scan
Seek
Radio Data System
Yes
File Playback
Music File Playback
MP3, WMA, WAV
High-res Playback
N
Second Camera Input Lane Watch
N
Product Research
Marine Features
Variety of Sources
Audio Section
Marine Features
Weatherproof Design: JL Audio's MediaMaster MM100s BE is designed and engineered for the for the marine environment, with marine-grade, weatherproof construction (IPX66 rated) to withstand the elements. This source unit offers advanced audio features, specifically tailored to marine applications. A rubber face cover is included to put over the front-panel when its not in use for greater protection.
Note: While the MM100s BE is designed to be water-resistant, it should never be submerged under water or subjected to high-pressure water spray. Do not install the remote in areas of extreme heat.
3.5" LCD & Rotary Knob: The JL Audio MediaMaster 100s features a high-brightness, full-color 3.5" LCD screen (320x240), a rotary control knob, and large push-buttons for ease of use in marine applications. The LCD offers Day/Night lighting modes with user-defined display brightness & themes. You can also adjust the brightness of the backlit rotary knob and push-buttons. The marine source unit's intuitive interface is easy to see and use while in motion on the water.
NMEA 2000 Compliant: The MediaMaster MM100s BE is NMEA 2000 compliant and is compatible with a range of the world's leading Multi-Function Displays (MFD) for on-screen audio control; creating a centralized control station for your boat and a more user-friendly experience. NMEA 2000 is the most popular marine standard for data communication within boats, watercrafts, and vessels. When connecting the MM100s BE with a NMEA 2000 supported Chartplotter or Fish finder, you bring your music to the big screen, allowing you to keep an eye on the charts or the fish while skipping tracks or adjusting the volume at the same time. Connection to a NMEA network requires NMEA 2000 cables & connectors (sold separately).
Mounting Options: The MediaMaster M100s BE marine source unit requires a rectangular cutout in the bulkhead for inserting the chassis. Four screws (supplied) fasten the faceplate against the mounting surface, and hold the waterproof gasket against the bulkhead. A cardboard template is supplied to assist you with the cutout and drilling the screw holes.
Chassis Size: 4.685" (w) x 3.205" (h) x 2.875" (d)
Faceplate Dimensions: 4.965 (w) x 3.775" (h) x 1.5" (d)
Trim-ring Dimensions: 5.955" (w) x 3.905" h) x 0.785" (d)
Cutout Size: 4.685" (w) x 3.205" (h) x 3.205" (h) x 3.255" (d)
Screw Hole Spacing: 5.305" (w) x 1.965" (h)
Note: The receiver does not include a mounting sleeve or ISO-mount screw holes to accommodate standard I-, J-, or E-sized automotive installation.
Wiring Harness: The included wiring harness features four leads +12VDC (Red), Ground (Black), Illumination (Orange), and Amp Turn-On (Blue).
Low Voltage Alert: A built-in alert notifies you when the +12VDC supply voltage drops below 10 volts. If triggered, the unit will enter "Safe Mode" and mute audio output. A warning will also display on-screen with instructions to turn the unit off until normal operating voltage is restored.
Optional Remote Control: Wired and NMEA 2000 remote control options are available for the MM100S BE.
Wired Remote: Connect an optional MMR-20-BE Wired Remote (13699921, sold separately) to add remote control functionality from extended locations (up to 3). You will also need a remote control extension cable (13699905, sold separately). If you are connecting more than one wired remote, you will need a 2-way splitter (13699908, sold separately).
NMEA2000 Remote: The MMR-40 (13699910, sold separately) is a NMEA 2000 network remote controller designed to add full-function, auxiliary control to the MediaMaster M100s BE source unit. The MMR-40 can be connected to a MediaMaster source unit through an established NMEA 2000 network (NMEA 200 cables and connectors sold separately), or a "closed" network using JL Audio's Powered Network Cable (13699928, sold separately). It will automatically recognize the connected host MM50 source unit. All host source unit controls and screen info are then mirrored onto the MMR-40's full-color, 2.8" LCD screen.
Variety of Sources
Bluetooth Music Streaming: The JL Audio MM100s BE marine source unit offers built-in Bluetooth 2.1+EDR with support for wireless music streaming (A2DP 1.2) and control (AVRCP 1.4). You are able to stream stored music and music apps on your Bluetooth-enabled device to the JL Audio MM100s BE, and control basic playback functions like Play/Pause & Previous/Next Track from the unit's front-panel. The marine source unit will also display song/artist information (no album art).
aptX Codec: In addition to the standard Bluetooth SBC codec, the MM100s BE supports the advanced aptX codec which delivers maximum audio fidelity from compatible Bluetooth streaming devices (like many Android smartphones w/ OS 4.0+).
Multi-Device Pairing: You can pair up to 8 Bluetooth devices with the MM100s BE, but only one streaming device can be connected at a time.
USB 2.0 Input: The JL Audio MediaMaster 100s BE marine source unit is equipped with a rear-panel USB (type-A) port for connection of a USB mass storage class (MSC) device, like a USB thumbdrive or digital audio player. The marine source unit will support playback of MP3, WMA, and WAV music files stored on a USB MSC device. From the unit's front-panel, you can control Play/Pause, Previous/Next Track, and Fast Forward/Rewind. The MM100s BE will also display song/artist information with album art. In addition, this USB connection provides 1A output for charging.
Note: USB connection to Android devices, computer, portable hard-drives, and USB hubs is not supported.
iPod/iPhone Direct Connection: The unit's rear-panel USB port can be also be used to connect your Lightning-connector iPod/iPhone with the cable that came with your Apple device. The MM100s BE supports audio playback, category browsing (Playlist/Artist/Song/Album/Genre), song/artist information with album art, and charging of your compatible Apple device. An iPhone or iPod touch allows you to continue to use your Apple device's touchscreen while connected in order to access other applications. The MM100s BE is "Made for iPod/iPhone" compatible and supports the following iPod/iPhone Lightning model features (as of 5/1/2019):
Apple Device
Generation
Tested Version
Media Type
Control Type
Display Type
Bluetooth
Charge
Audio
Video
Head Unit
iPod/iPhone
Song/Artist Text
Track Info
Album Art
Phone
Audio
iPhone
5/5C
10.3.3
Y
N
Y
Y
Y
Y
Y
N
Y
Y
5S/SE
12.2
Y
N
Y
Y
Y
Y
Y
N
Y
Y
6/6+/6S/6S+
12.2
Y
N
Y
Y
Y
Y
Y
N
Y
Y
7/7+/8/8+
12.2
Y
N
Y
Y
Y
Y
Y
N
Y
Y
8/8+
12.2
Y
N
Y
Y
Y
Y
Y
N
Y
Y
XSMax/XS/XR/X
12.2
Y
N
Y
Y
Y
Y
Y
N
Y
Y
touch
5th
9.3.5
Y
N
Y
Y
Y
Y
Y
N
Y
Y
6th
12.2
Y
N
Y
Y
Y
Y
Y
N
Y
Y
Note:

Not compatible with older iPod/iPhone devices which feature a 30-pin connector.
Apple iPod/iPhone software updates may change functionality results. If you download a newer software version, you may need to reset the head unit and your iPod/iPhone to regain functionality. If this doesn't work, you may need to wait until a newer software update is available.
Built-In AM/FM/Weather Band Tuner with RDS: The MediaMaster 100s is equipped with a digital AM/FM tuner with NOAA weatherband capability. RDS (Radio Data System) displays channel, category, and program information for select FM broadcasts (where available). You can store up to 18 AM/FM/WB presets in any combination.
AM: 530 kHz to 1710 kHz (10 kHz steps)
FM: 87.5 MHz to 107.9 MHz (0.2 MHz steps)
WB: 16.2400 MHz to 162.550 MHz (0.025 MHz steps)
Note: A marine radio antenna is required (sold separately).
SiriusXM-Ready: Connect to the SiriusXM SXV300 Connect Vehicle Tuner Kit (220SXV300, sold separately) to listen to commercial-free music, premier sports talk and live events, exclusive talk and entertainment, comedy, news, and up-to-the-minute traffic and weather. SiriusXM Subscription is required (check out the most popular SiriusXM subscription packages here). SiriusXM presets are stored within the marine source unit's 18 preset allotment, along with AM/FM/WB stations presets.
Note: A separate SiriusXM Satellite Radio subscription is required (operates on the XM Network). However, you can easily add this SiriusXM tuner to an existing Sirius or XM account for a Multi-Radio Discount Plan.
Aux Input: The JL Audio MM100s BE is fitted with a stereo analog RCA input for connection of an external analog audio source. The unit's Auxiliary Input sensitivity can be set to 2Vrms or 1Vrms.
Audio Section
8Ch/4V Pre-Outs: The JL Audio MM100s BE is equipped with audiophile-quality, preamp-level audio circuits, deployed in an 8-channel architecture with 4V RMS outputs. The MM100s BE is equipped with four sets (8ch) of low-voltage, line-level RCA outputs (4V) to send audio signals to your external marine amplifiers. Each output pair delivers full-range, low-distortion audio, arranged into four zones.
Note: This marine source unit does not feature a built-in amplifier. You will need to connect external amplifier(s) to this unit's pre-outs to power your marine speakers.
Multi-Zone Configuration: The JL Audio MediaMaster 100s BE offers excellent system control flexibility in a wide range of marine audio system configurations. The MediaMaster 100s BE features 4 separate audio zones with independently customizable features and control options - including Volume Control, Tone Control, Volume Limit, and Rename Zone. All zones feature a zero-clipping audio circuit design, with self-limiting tone controls to prevent speaker system damage.
Note: The same source is played back in each Zone (1-2-3-4).
Volume Limit: Volume Limit allows you to set a custom, maximum allowable volume level for each zone (1-2-3-4).
Level Control Modes: You select how you want each zone to respond to volume commands. Control all zones or individual zones at any time. A fixed output mode is also available.
Relative: Links the volume levels of Zones 2, 3 and/or 4 with the level of Zone 1. Linked zones will proportionally track (follow) Zone 1's volume. The relative levels for each zone are independently adjustable, on-the-fly.
Absolute: Creates a fully independent level control for a selected zone, with its own separate volume level slider.
Fixed: Sets the output level of selected zones at a specific, fixed output level (4V, 2V or 1V RMS) that is not affected by the Volume control
Off: Disables the output of a selected zone.
Note: The head unit's volume range is -62 to 0.
Tone Controls: You can set independent Bass, Midrange, Treble, and Balance controls for each Zone (1-2-3-4). Or, you can link the same tone controls from Zone 1 to Zone 2-3-4.
Rename Zone: You can create your own names for each zone (1-2-3-4).
<