About the JL Audio C5-525x
An evovled choice
JL Audio's Evolution™ C5 Series premium full-range speakers reproduce your music with impressive fidelity and power. Your music will sound smooth and balanced, from the splash of the high-hat to the thump of an electric bass, and everything in between.
An evovled choice
JL Audio's Evolution™ C5 Series premium full-range speakers reproduce your music with impressive fidelity and power. Your music will sound smooth and balanced, from the splash of the high-hat to the thump of an electric bass, and everything in between.
JL Audio's C5-525x 5-1/4" speakers feature long-excursion woofer cones that travel farther and push more air than normal woofers, putting more oomph in your music when the rhythm section kicks in. The frame assembly utilizes a patented cooling system, which increases efficiency, power handling, and long-term reliability. The fluid-cooled silk dome tweeters combine with the woofers to create a well-defined and stable soundstage, almost like having a live band inside your vehicle.
Unlike most full-range speakers, these Evolution™ C5 Series speakers use external crossovers that feature 4-position tweeter level and 3-position midrange presence controls. You can tailor speaker output to suit your listening preferences and to compensate for your vehicle's acoustics.
Note: These speakers do not include any speaker wire. You'll need to purchase some wiring to connect to your amplifier, but JL Audio does include the connectors you'll need.
READ LESS
Product highlights:
2-way 5-1/4" speakers (pair)
mineral-filled polypropylene woofer
butyl rubber surround
cast alloy frame with Elevated Frame Cooling
3/4" silk dome tweeter
2-way external crossover with 4-position tweeter level and 3-position midrange control
4-ohm impedance
handles up to 75 watts RMS (225 watts peak power)
frequency response: 53-25,000 Hz
sensitivity: 88.5 dB
depth: 2-5/16"
grilles included
warranty: 1 year
MFR # 99101
What's in the box:
JL Audio C5-525x owner's manual
Two 2-way speakers
2 Crossovers
2 Grilles
2 Grille frames
2 "JL Audio" Grille badges
2 Crimp-on 6.4mm female quick slides
4 Crimp-on 4.7mm female quick slides
2 Crimp-on 2.8mm female quick slides
12 Self-tapping screws (Length=1-3/16")
8 Speed clips
12 Crimp-on spade connectors
Butyl adhesive putty
Owner's Manual
Cutout template
JL Audio C5-525x reviews
Average review:
Customer photos
Good speakers
Brandon from Ruston, la on 7/16/2019
These speakers sound great and they make great pair with my system I have JL HD 900/5 amp and a pair of morel hybrid 5 1/4 in the rear and a JL W7 10 inch sub my vehicle is a semi truck and I could not put components with a separate tweeter in the front of my vehicle so the C5 5 1/4 x was a perfect fit to give me the sound quality that I wanted in the front to match what I already had in the rear I hear the minor details and my music better then the previous 5 1/4 I had and my doors
Pros: Smooth and detailed, definitely are sound quality speakers
Cons:
0 of 0 found this helpful
Good, not great.
David from Chatsworth, CA on 2/7/2017
2016 Jeep Wrangler
The JL Audio C5-525x speakers work great in my 2016 Jeep Wrangler Sport. I placed them in the sound bar in front of the passenger seats. The 2016 model soundbar can also house the C5-525 with separate tweeters. The fit was perfect with the Crutchfield mounting brackets. The factory speakers are 6 1/2" but have a very shallow magnet so a better performing 6 1/2" might not fit properly. installation was simple. Wiring to the factory harness was again very simple to the crossover. The speakers sound slightly better than the factory speakers with the factory head unit; BUT, if you can power these speakers properly with an amplifier, the sound would be much more solid. Best if paired with a subwoofer since the low end reach should be rolled off around 80 hz. The woofer really struggles to push for those 50-80 Hz frequency sounds so you might get a muddy and mushy mid-bass quality to some music. I am looking forward to getting an amp to feed more juice to these speakers and pair them with the JL Audio Slimline sub made for the 2 door Jeep Wrangler. Overall, good speakers but make sure you're allowing them to play nice with your entire system and not be the savior for a factory radio.
Pros: Easy install, perfect fit in my vehicle, clean look, great sounding highs and mids.
Cons: muddy mid-bass / non-existent reach into lower frequencies. Not a factory speaker system "savior" option without proper subwoofer component and proper amplification.
4 of 7 found this helpful
More details on the JL Audio C5-525x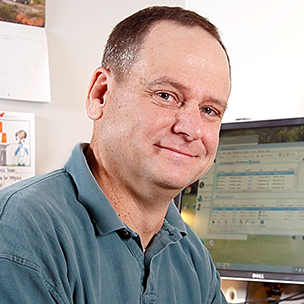 Researched by Crutchfield's

Pat M.
Product Research
Features
Cast Alloy Baskets: The C5-series coaxial speakers feature cast alloy woofer baskets, while incorporating JL Audio's patented "Elevated Frame" cooling system. This cooling technology, also found on the flagship ZR component systems and W7 and W6v2 subwoofers, allows air to flow directly across the top plate and onto the voice coil windings to greatly improve linearity at all listening levels.
Motor Structure: The DMA (Dynamic Motor Analysis)-optimized motor structure achieve outstanding linearity.
Woofer Cones: The cone and suspension elements were designed and manufactured by the world-famous Dr. Kurt Müller & Co of Germany. The speakers feature low-mass, mineral-filled polypropylene cones with butyl rubber surrounds. The cone and surround are inherently well damped to deliver an uncolored, neutral midrange without any coloration. The speakers are also equipped with symmetrical-roll, hybrid-weave spiders.
Silk Dome Tweeters: The C5 coaxials' 3/4" silk dome tweeters are incredibly smooth on- and off-axis for accurate imaging and a big, stable soundstage.
Power Handling: JL Audio publishes several power specifications for this speaker, 75 watts continuous power handling (RMS), 225 watts peak music power, and 25-150 watts recommended amplifier power (RMS). We've listed the conservative combination of 25-75 watts RMS in the specs table.
Crossover Features
Two-way Crossover System: The C5 coaxials utilize the same true 2-way external crossover system found in the C5-series component speakers:
High Pass: On the tweeters is a second order high-pass filter utilizing premium Mylar capacitors combined with an air-core inductor. Four tweeter level settings are selectable via jumper pins: +2.0dB, Reference, -1.5dB, and -3.0dB.
Low Pass: The low-pass section features a first order filter with three levels of user-definable midrange presence: Low, Reference, and High.
Polyswitch: Polyswitch tweeter protection is incorporated into each C5 coaxial crossover network. It monitors current going to the tweeter and will disconnect the tweeter from the signal when it senses overload. Once the volume has been reduced, the protection circuit will reset itself automatically.
Barrier Strips: Connections to each crossover network are made via protected nickel-plated barrier strips.
Crossover Dimensions:
Length: 4.72"
Width: 3.367"
Height: 1.44"
Connection Note: The C5 coaxial speakers come with no speaker wire. Instead, a number of spade connectors and quick slides are included in the hardware pack to be crimped onto speaker wire you provide.