About the JL Audio XD200/2
Each JL Audio XD amp packs a wallop far beyond what you'd expect from something so small. This super-compact amp plays your music with true fidelity and impressive impact, without straining your car's electrical system. A cast alloy heatsink and an advanced cooling system keep these amps at optimal temperature, eliminating thermal shut-downs so your music keeps going strong without interruption.
Each JL Audio XD amp packs a wallop far beyond what you'd expect from something so small. This super-compact amp plays your music with true fidelity and impressive impact, without straining your car's electrical system. A cast alloy heatsink and an advanced cooling system keep these amps at optimal temperature, eliminating thermal shut-downs so your music keeps going strong without interruption.
The JL Audio XD200/2 2-channel amp can deliver 75 watts RMS per channel to a pair of speakers. You can also bridge this amp to 1-channel mode to power a sub with 200 watts. High- and low-pass filters give you intimate control over the character of your sound.
This amp is a great choice for powering a sound system on your motorcycle or ATV because its compact size allows for more mounting options, and its unregulated power supply draws very little energy from your electrical system. "Differential-balanced" inputs keep the signals clear of outside noise, and allow you to connect this amp to just about any in-dash stereo, even a factory radio with no preamp outputs. An optional wired remote lets you tweak the level from your front seat.
READ LESS
Product highlights:
2-channel car amplifer
75 watts RMS x 2 at 4 ohms (100 watts RMS x 2 at 2 ohms)
200 watts RMS x 1 bridged at 4 ohms (4-ohm stable bridged)
variable low- and high-pass filters (50-500 Hz, 12 dB/octave)
optional wired remote for level control
Class D amplifier design with NextD™ switching amp technology
differential-balanced inputs eliminate noise coming from your vehicle's electrical system
Advanced Rollback Protection System prevents thermal shut-down
speaker- and preamp-level inputs (speaker-level input requires an optional adapter)
preamp outputs
8-gauge power and ground leads and a 20-amp fuse recommended — wiring and hardware not included with amplifier
no onboard fuses — when installing multiple amps in a system, an additional 20-amp in-line fuse between the distribution block and the amplifier is recommended
6-7/8"W x 2"H x 7-3/8"D
warranty: 2 years
MFR # 98260
JL Audio XD200/2 reviews
Average review:
Customer photos
More details on the JL Audio XD200/2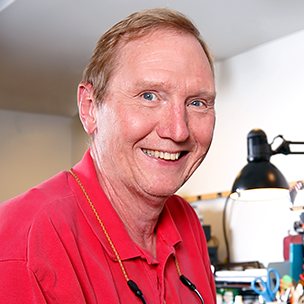 Researched by Crutchfield's

Mark G.
Features & specs
The JL Audio XD200/2 replaces these items:
Product Research
Features
2-Channel Full-Range Amplifier: The JL Audio XD200/2 is a two-channel, full-range audio amplifier utilizing NexD ultra-high speed switching technology to deliver outstanding fidelity and efficiency. The XD200/2 can be operated with a wide variety of source units and system configurations.
Amplifier Rating: The JL Audio XD200/2 Class D two-channel amplifier is rated at 75 Watts RMS x 2-channels in 4-ohm at 20 to 20,000Hz with a signal-to-noise-ratio of 104 dB and a total harmonic distortion of 1% while receiving 14.4 Volts.
NexD Class D Technology: NexD is a state-of-the-art switching amplifier design that combines exceptional audio quality with excellent efficiency and less complexity. This results in an affordable compact amplification with exceptional audio quality and unsurpassed total efficiency.
Advanced Rollback Protection: The XD-Series amplifiers employ advanced thermal and low-impedance protection to virtually eliminate annoying amplifier shut-down events. Should any XD-Series amplifier ever overheat, its intelligent, unregulated power supply reacts by limiting available peak voltage until the amplifier returns to a safe temperature range. Likewise, if an impedance lower than optimal for the amplifier is present at the outputs, the XD amplifier will roll back peak voltage to protect itself without shutting down.
Differential-Balanced Inputs: The JL Audio amplifier features differential-balanced input architecture to effectively control noise and ensure compatibility with a wide variety of source units, including many OEM systems. Without resorting to line output converters, you can directly connect most OEM source units to the JL Audio amplifier without creating any noise or compatibility issues. Unlike conventional single-ended inputs, the differential-balanced design does not connect one side of the audio signal to chassis ground. This eliminates any voltage sensitivity between one input terminal and ground and greatly reduces the incidence of alternator whine in a typical car audio installation.
Note: You will need a speaker wire to RCA adaptor (136XDCLR2S, sold separately) to connect this amplifier to your headunit via speaker-level.
Protection Circuitry With Status Indicator Lights: There is a single multi-color LED on the top panel of the amplifier to indicate the amplifier's operating status.
Flashing Green: When the LED is flashing green, the amplifier is powering up and audio output is muted.
Constant Green: This LED lights green to indicate that the amplifier is turned on and operating normally.
Constant Red: This Red LED lights to indicate that the amplifier has exceeded its safe operating temperature, putting the amplifier into a self-protection mode, which reduces the power output of the amplifier. The red light will shut off and the amplifier will return to normal, full-power operating mode if the heat sink temperature drops back to a safe level.
Constant Amber (Yellow): The Amber (Yellow) LED light indicates that an over-current condition has occurred and is accompanied by a muting of the amplifier's output. Over-current condition can be caused by a speaker impedance lower than the optimum load impedance range for the amplifier or a short-circuit in the speaker wiring.
LED Off: The only condition that will shut down an undamaged XD200/2 completely is if battery voltage or remote turn-on voltage drops below 10-volts. The amplifier will turn back on when voltage climbs back above 11-volts.
Cooling System: The outer shell of the JL Audio amplifier is designed to remove heat from the amplifier circuitry. For optimum cooling performance, this outer shell should be exposed to as large a volume of air as possible. Enclosing the amplifier in a small, poorly ventilated chamber can lead to excessive heat build-up and degraded performance.
Controls
Control Panel Cover: The XD200/2 features a Control Panel Security Cover which protects and hides the amplifier's controls. When installed, the cover ensures that the amplifier's settings are not accidentally changed while creating a clean aesthetic look for the amplifier and your installation. The control panel security cover is pre-installed at the factory and must be temporarily removed for access the amplifier's controls. The security cover is secured by two 2.5mm hex-head screws.
Simplified Gain Setting: The XD Series amplifier makes setting the gain level of the amp via the input sensitivity control very simple. All you need is Digital AC Voltmeter (142TK12V, sold separately) and a Test CD Disc (503CD104, sold separately) with a sine-wave test-tone recorded at 0 dB reference level in the frequency range to be amplified for that set of channels (50 Hz for subwoofer channels, 1 kHz for a midrange application).
Flexible Input Section And Active Crossover Network: The JL Audio XD amplifier provides a flexible input section and a comprehensive crossover network to fine tune your system effectively and accurately. The variable filter design employed in the JL Audio XD amplifier crossover sections allow you to seamlessly switch slopes, easily change filter frequencies and address what frequencies the preamp inputs will pass. The XD200/2 offers the following crossover adjustments along the unit's top panel, behind a removal cover plate.
Filter Mode: The amplifier allows you to select either a Low Pass, High Pass or Full-Range operation.
Variable Frequency: You can set the amplifier's Low Pass or High Pass crossover from 50 to 500 Hz.
Connections
Power/Ground/Turn-On Terminals: The amplifier features set-screw terminals for the power, ground, and remote turn-on connections.
Power and Ground: The JL Audio amplifier's set-screw Power and Ground connections are designed to accept 8 to 4 AWG power wire. A 2.5mm hex-wrench is supplied for making connections.
Remote Turn-On: The JL Audio XD amplifier's set-screw turn-on lead will accept 18 to 8 AWG wire. The same 2.5mm hex-wrench is supplied for making connection.
Note: The Amplifier is not equipped with a fuse. An external 20-amp AFS, AGU, or MAXI fuse (not included) must be installed on the power wire. If a wiring kit is used which includes a fuse with a value other than 20-amps, the original should be replaced with a 20-amp fuse
Speaker Output Terminals: The XD200/2 amplifier's four set-screw speaker terminals will accept 16 to 8 AWG speaker wire. A 2.5mm hex-wrench is supplied for making connections.
Preamp Inputs: The amplifier features one pair of differential-balanced RCA jack inputs. The amplifier features an Input Sensitivity gain control. These controls are designed to match the input sensitivity of the XD200/2 to the specific signal source that is feeding it. The amplifier's input level can be set between 100mV-4V.
Preamp Outputs: The XD200/2 incorporates a pass-through preamp output section, so that additional amplifiers can easily be connected to the same signal(s) feeding the XD200/2. These preamp output signals are buffered to prevent noise and are always preamp level, regardless of the level of signals feeding the XD200/2's inputs.
Remote Level Control: The amplifier features a standard telephone connector for adding an optional wired remote level control. With the addition of the optional wired Remote Level Control (136HDRLC, sold separately), you can control the volume of the XD200/2 form the front of your vehicle. This is useful for subwoofer level control or even as a master volume control for your system. If desired, multiple XD amplifiers can be controlled from a single HD-RLC controller using a simple phone line splitter and multiple phone cables (all sold separately).
Note: All inputs and outputs are located on one side of the amplifier to make installation of the amplifier simple and neat.
The JL Audio XD200/2 replaces these items

Adding...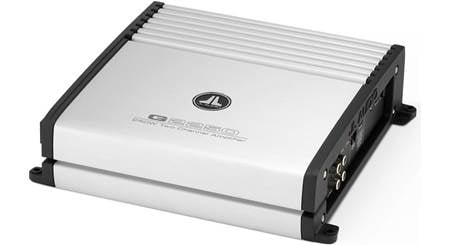 2-channel car amplifier — 80 watts RMS x 2
New Stock
250 watts RMS x 1 bridged at 4 ohms
Absolute Symmetry™ Class-AB amplifier design
variable high- and low-pass filter (50-200 Hz, 12 dB/octave)