About the Sennheiser PXC550-II Wireless
Update to one of our go-to headphone choices for office and travel
Here at Cruthfield HQ, we were pretty excited to hear that Sennheiser released this sequel to their massively popular PXC 550 Wireless headphones. Many of us wore the original version around the office. This version boasts Sennheiser's hybrid noise canceling technology and even better wireless performance.
Update to one of our go-to headphone choices for office and travel
Here at Cruthfield HQ, we were pretty excited to hear that Sennheiser released this sequel to their massively popular PXC 550 Wireless headphones. Many of us wore the original version around the office. This version boasts Sennheiser's hybrid noise canceling technology and even better wireless performance.
What's new?
The major upgrade that leaps off the page at me is the addition of Bluetooth 5.0. This is the latest and greatest version of the popular wireless technology, and it's a big deal. You get a stronger, more stable connection when you play music wirelessly with your phone. It also helps with efficiency, which is probably why this version offers a longer battery life than its predecessor — up to 30 hours of wireless music listening with noise cancellation.
There is also a new dedicated voice-control button that gives you one-tap access to Google Assistant, Amazon Alexa, or Siri® via your smartphone. Ask questions, dictate texts, or control your tunes by voice — with no awkward delays.
Versatile wireless headphones designed for travel
Noise-canceling headphones are always my go-to recommendation for air travel. And the Sennheiser PXC 550 II Wireless headphones are tailor-made for frequent flyers. Their noise-canceling circuitry automatically adjusts itself to your surrounding environment.
You can block out everything from a crowded airport to a loud plane engine. And you can listen wirelessly or use the included cable to enjoy in-flight entertainment.
Sennheiser's free app lets you adjust the sound and noise cancellation
Sennheiser also has a new, free Smart Control app that you can download to your Apple® or Android™ device. It lets you choose your level of noise cancellation. And if you need to hear your surroundings? Transparent Hearing Mode uses the headphones' built-in mics to allow in ambient sounds.
You can also tweak the out-of-the-box sound. Choose from sound setting presets, adjust the EQ manually, or use the app's "emotional equalizer" screen to make tonal adjustments based on your mood.
READ LESS
Product highlights:
closed-back, over-the-ear design
Bluetooth 5.0 connectivity for wireless music listening and phone calls with compatible smartphones

aptX® and AAC decoding provides high-quality music streaming from compatible devices
aptX Low Latency decoding helps sync audio and video on compatible devices

Sennheiser's advanced Hybrid noise-cancellation technology blocks out external distractions

level of noise cancellation adjusts to your environment

32mm drivers tuned to deliver clear, detailed sound
built-in rechargeable battery offers up to 30 hours of wireless use with noise cancellation
Easy controls and optional, free mobile app:
built-in earcup sensors pause music when you remove headphones
earcup touch controls let you answer calls, play/pause music, skip tracks, and control volume

triple microphone array captures your voice for crystal-clear phone calls

dedicated earcup button summons Amazon Alexa, Google Assistant, or Siri on your smartphone or tablet

ask questions, dictate texts, and control music by voice
available for Apple® and Android™

free Sennheiser Smart Control app for Apple and Android allows you to adjust settings and customize the sound

select from preset sound modes or customize your own setting
Transparent Hearing Mode lets you hear external sounds
General info, accessories, and specs:
soft, specially shaped earpads for long-lasting comfort
fold-flat design for compact storage
USB charging cable included
detachable 3.5mm headphone cable with remote/mic for wired use
durable travel case
frequency response: 17-23,000 Hz
sensitivity: 110 dB
impedance: 49 ohms (wired)
weight: 8 ounces
warranty: 2 years
MFR # 508337
Fit FactorsSM
Stable (stays in place)
Snug fit
Good for flight/travel
What's in the box:
Sennheiser PXC550-II Wireless owner's manual
Over-ear wireless headphones (black)
56" Audio cable (right angled 3.5mm plug on one end and straight 2.5mm sub-mini plug on other end)
50" USB cable (Type A USB on one end and Micro-B USB on other end)
In-flight adapter (female 3.5mm jack on one end and dual male 3.5mm plugs on other)
Soft zippered storage case
Quick Guide
Safety Guide
Sennheiser PXC550-II Wireless reviews
Average review:
Customer photos
More details on the Sennheiser PXC550-II Wireless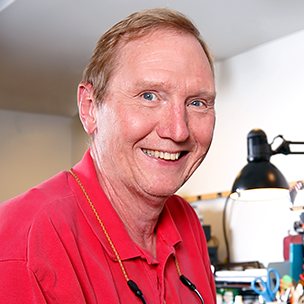 Researched by Crutchfield's

Mark G.
Features & specs
General
Fit Style
Over-the-ear
Earcup Type
Closed
Earcup Width x Height
2.976" x 4.109"
Noise-canceling
Yes
Bluetooth
Yes
Mic For Taking Calls
Yes
Voice Assistant Access
Amazon Alexa
Yes
Google Assistant
Yes
Siri
Yes
Connectors
3.5mm
Yes
1/4"
No
Lightning
No
4.4mm balanced
No
XLR4 balanced
No
2.5mm
No
Other
None
Specs
Frequency Response
17-23k Hz
Sensitivity
110 dB
Impedance
46 Ohms
Weight
8.2 ounces
Cord Length
56"
Parts Warranty
2 Years
Labor Warranty
2 Years
The Sennheiser PXC550-II Wireless replaces these items:
Product Research
Features
Overview: The Sennheiser PXC 550-II Wireless headphones are ideal for traveling, offering high-fidelity sound, Bluetooth 5.0, and Adaptive Noise Cancellation (ANC). These over-ear headphones are lightweight with specially-shaped ear pads for hours of comfortable listening. The headphones come with a USB charging cable, a straight audio cable, and an in-flight adapter. The ear cups swivel to fold flat for easy storage in the soft zippered travel case.
Touch-sensitive Panel: On the outside of the right ear cup is a touch pad that allows you to control your music and phone calls with taps and swipes. You can control the volume up or down with vertical swipes. You can pause and play your music with a single tap, skip to the next or previous track with a forward or backward swipe, and fast forward or rewind a track with a forward or backward swipe and hold. Phone controls include accept/reject a call, put a call on hold, and switch between 2 active calls.
Adaptive Noise Cancellation: The PXC 550-IIs have a closed design, therefore offering a measure of passive isolation from ambient noise. In addition, the headphones have Active Noise Cancellation (ANC) to further reduce ambient noise. Four pick-up microphones are used to pick up ambient noise, where it is cancelled using an equal but opposite audio signal. The 3-way ANC switch on the right ear cup lets you select ANC On-User, ANC On-Max, and ANC off. ANC On-Max gives you the maximum amount of noise cancellation. ANC On-User lets you control the degree of noise cancelling using the Sennheiser Smart Control app on your smartphone. ANC can be used with Bluetooth on or off, as long as the headphone's battery still has power.
Transparent Hearing: The Transparent Hearing feature lets you temporarily turn off Adaptive Noise Cancellation (ANC) in order to carry on a face-to-face conversation or become more aware of your surroundings. A double-tap of the touch panel on the right earcup turns the Transparent Hearing feature on or off.
Bluetooth 5.0: The headphones feature Bluetooth version 5.0 for listening to your mobile devices wirelessly. They support the following profiles: Headset Profile (HSP), Handsfree Profile (HFP), and Advanced Audio Distribution Profile (A2DP). The Bluetooth range is approximately 33 feet (10 meters). The headphones feature aptX, aptX LL (low latency), AAC, and SBC audio codecs for high-fidelity wireless audio performance.
Sound Effect Modes: There are several Effect Modes to choose from to enhance the quality of the audio depending upon what you're listening to. You can choose from the following modes:
Movie: For more exciting entertainment (best for movies)
Club: For more room impression (best for music)
Speech: For higher intelligibility (best for audiobooks or podcasts)
Director: When using the Smart Control app, the Director Mode lets you create a custom sound effect using Boost, Spatial, Reverberation, and DLC adjustments.
Call Enhancement: The Call Enhancement feature utilizes Sennheiser's VoiceMax technology to make your phone calls clearer and more intelligible. You can activate and deactivate Call Enhancement on the headphones or through the Smart Control app.
Smart Control App: The Sennheiser Smart Control smartphone app allows you to optimize the performance of your PXC 550-II Wireless headphones. With Smart Control, you can personalize the sound of the headphones with different sound effect modes, adjust ANC, activate Call Enhancement for clearer calls, and activate Smart Pause (plays/pauses your music or accept/end calls by taking off or putting on the headphones). You can also view the remaining battery life of the headphones on your device. The app is compatible with iOS (10.3 or later) and Android (7.0 and up) devices.
Voice Assistants: The PXC 550-II provides access to your favorite Voice Assistant, including Alexa, Google Assistant, and Siri. The headphones have a dedicated Voice Assistant button that, with a single press, lets you make a call, start music playback, or ask a question with a vocal command.
Voice Prompts: The PXC 550-IIs feature voice prompts that provide audible confirmation of certain actions, such as pairing, power on/off, and effect modes, and volume maximum/minimum. When using the Smart Control app, you can change the voice prompts from English (default) to German, French, Spanish, Chinese (Mandarin), Japanese, Russian, or Korean.
Fold Control: For convenience, the headphones turn off when you fold the ear cups out flat for storage. Likewise, when you fold the ear cups in, as if you're ready to put them on, the power switches on. A click sound and the voice prompts are heard as you twist the ear cups to indicate the power has been turned on or off.
Battery: The Bluetooth and ANC features are powered by a 3.7-volt, 700 mAh Lithium-Polymer rechargeable battery. The battery charges in approximately 3 hours via USB (5V 345mA), using the supplied USB charging cable. A full charge supplies enough power for 20 hours of listening with Bluetooth and ANC on. With Bluetooth turned off, the battery will last an estimated 30 hours with ANC on, with or without audio cable. The battery level can be monitored through a 5-LED meter on the headphone.
USB Cable: In addition to charging the battery, the included USB cable can be used for listening to audio. When you plug the headphones into your computer using the USB cable, you can play music through the PXC 550-IIs. The touch panel controls and Smart Pause feature are active during USB playback.
Audio Cable: The included 56" audio cable lets you listen to your music in 2 modes: active and passive. When you plug the 2.5mm end of the audio cable into the headphones, Bluetooth is deactivated. The cable terminates into a slender right-angled 3.5mm plug that is compatible with most smartphone cases. An airline plug adapter is included for listening to in-flight entertainment while traveling.
Specifications:
Frequency Response: 17 Hz - 23 kHz
Transducers: 32mm, dynamic
Impedance: 490 Ω (active); 46 Ω (passive)
Sound Pressure Level (SPL): 110 dB (passive; 1 kHz, 1 Vrms)
Total Harmonic Distortion (THD): <0.5 % (1 kHz, 100 dB SPL)
Dimensions (Ear Cup): Width 2.976", Height 4.109", Depth 1.96"
Weight: 8.2 ounces
The Sennheiser PXC550-II Wireless replaces these items

Adding...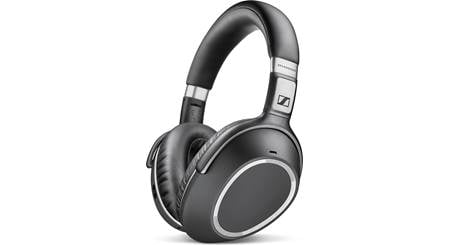 Noise-canceling Bluetooth® headphones
Bluetooth headphones with Sennheiser's clear, detailed sound signature
active noise cancellation circuitry automatically adjusts to your environment
earcup touch controls for music and phone calls