About the AudioControl AC-BT24
Bluetooth streaming and app control for your DSP
If you own an AudioControl DM-608, DM-810, D-4.800 or D-6.1200 digital signal processor or amplifier, the AC-BT24 plug-in module will allow you to wirelessly stream music into your system and control the processing app from your compatible Bluetooth device. It'll also work with AudioControl's DM-RTA, so you can analyze a system's signal wirelessly. This add-on module simply plugs into the Option Port of the processor.
Product highlights:
Bluetooth adapter for an AudioControl DSP
for streaming and DSP control
high-definition low-latency audio streaming (aptXTM HD Support)

up to 24 bit, 48 kHz streaming from compatible devices

wireless DSP programming via DM Smart DSP app for iOS/Android
plugs into Option Port of select AudioControl processors:

DM-608
DM-810
D-4.800 amp/processor
D-6.1200 amp/processor
DM-RTA system analyzer

dimensions: 1-1/2"W x 1/2"H x 1"D
warranty: 5 years
MFR # AC-BT24
AudioControl AC-BT24 reviews
Average review:
Customer photos
More details on the AudioControl AC-BT24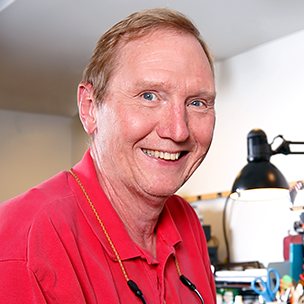 Researched by Crutchfield's

Mark G.
Product Research
Features
Overview: The AudioControl AC-BT24 lets you add high definition Bluetooth streaming capability along with complete DSP setup and programming of select AudioControl DSP processors.
Compatibility: The AC-BT24 is designed to plug directly into select AudioControl amps and DSP processors that feature an Option Port. These include the DM-608 and DM-810 DSP processors, the DM-RTA and DM-RTA-Pro Test Tool kits, as well as the D-6.1200 and D-4.800 DSP amplifiers.
Bluetooth: Featuring Bluetooth version 4.2, the AC-BT24 allows for high-definition low-latency audio streaming directly into a compatible amplifier or processor from a Bluetooth enabled playback device. The interface supports aptX HD, for 24-bit / 48kHz audio streaming from devices with aptX codec, and features a dual differential class A-B output stage, offering a signal-to-noise ratio of 96dB. The AC-BT24 has a maximum data transfer rate of up to 3 Mbps with typical rates at approximately 1.6 Mbps. Bluetooth range is up to 33 feet.
Note: The AC-BT24 does not support Bluetooth hands-free phone calls.
DSP Programming: The AC-BT24's UART bidirectional interface allows you to setup and configure the DSP in a compatible DM-model processor or amplifier. After downloading the DM Smart DSP app from the App Store or Google Play Store to your Bluetooth-enabled smartphone or tablet, simply pair the device to the interface. Once paired, the app will allow complete control of the amp or processor's DSP parameters.
Indicators: Two LED indicators on the top of the Bluetooth interface will light to indicate if the interface is either Streaming audio or in App mode.
2 questions already asked
Q
Will this item work with my existing stereo in my 2009 corvette?
[ Phil Mar 01, 2021 ]
A
Only if you have an AudioControl digital amplifier
[ Sean Mar 01, 2021 ]
A
No, it will not. It's only for AC products
[ THOMAS LAWRENCE Mar 01, 2021 ]
A
Plugs into the option port of some audio control items such as a dm608 or 810. This is not a stand alone product
[ Eric reppond Mar 01, 2021 ]
A
It works with the DM-608, DM-810, D-4.800 or D-6.1200 digital signal processor or amplifier... It'll only work in your existing stereo if someone upgraded it to use one of those DSP's or amps.
[ Guest Mar 01, 2021 ]
A
U need the audio control , I use the 800 ones ;)
[ NADIR Mar 01, 2021 ]
Q
I have a dm-810 already setup and running in my vehicle. Will plugging this in reset my settings in the dm-810?
[ Albert Oct 09, 2020 ]
A
No, it shouldn't. It just allows you make changes with the Bluetooth app. You can also save your settings in one of the four memory slots via the software. You can also back up your settings as a file on your computer. I'd reccomemd saving all your settings first just as a precaution though. Never hurts to be extra careful.
[ Kole Oct 09, 2020 ]
A
The BT24 can be useful in the beginning! But like all toys it wanes!! If your system is running the way you like it well leave it alone! If not, take it to a Professional and have it adjusted in the 4 memory slots to your liking! If you are young and a geek and have plenty of time on hand, by all means buy the BT24 it won't reset the 810 DSP by plugging it in. !! Good luck
[ Steve Oct 09, 2020 ]
A
No it will not..
[ MICHAEL Oct 09, 2020 ]
A
No it will not! However if your DM 810 does not have the updated firmware (5/20) you will need to update it for this to work, which will cause the DM810 to return to factory settings as this firmware is a total rebuild. What I suggest is taking pictures of your current settings prior to any update.
[ karon Oct 09, 2020 ]
A
No it will not.
[ ADERONKE Oct 09, 2020 ]
A
No it will not reset your settings. But it will use channels 7-8 as a digital input and you should always save your setting prior to new upgrades.
[ Kenneth Oct 09, 2020 ]
A
Yeah it's not that sturdy I can't use mine either. A sundown 4K is a little much for it :)
[ DYLAN Oct 09, 2020 ]
A
Nope not at all
[ DYLAN Oct 09, 2020 ]
A
car was changed from acr by my autocorrect in the second sentence, missed that.
[ JASON M Oct 09, 2020 ]
A
No. But you have to make sure it doesn't move from speaker vibration. It will give you a static feedback.. I have the same setup. I went back to using my laptop.
[ JASON Oct 09, 2020 ]