The MSU250 infrared extender hub enables easy control of your A/V system from two secondary listening rooms, using either your system's regular remote control or a universal remote. It also lets you place your components out of sight — in a cabinet or closet, for example — and still easily operate your system.
The MSU250 infrared extender hub enables easy control of your A/V system from two secondary listening rooms, using either your system's regular remote control or a universal remote. It also lets you place your components out of sight — in a cabinet or closet, for example — and still easily operate your system.
The MSU250 serves as the "hub" of an infrared (IR) extender system. You'll also need one infrared sensor for each of your secondary listening rooms — these mounted sensors receive the IR commands emitted by your remote control and relay them to the MSU250. The MSU250 in turn passes these signals to an infrared flasher, or emitter (also sold separately) that sits near your A/V components and transmits your commands to them. (Depending on the components in your system and their placement, more than one flasher may be necessary.) To complete your IR extender system, you'll also need some wire to run from your IR sensors to the MSU250.
For flexibility in turning components on and off from afar, and for handy integration of automated systems — such as light-dimmers, curtain-closers, or TV screens that lower from the ceiling — the MSU480 offers a 12-volt output, which can be activated by a command from a universal remote (must have learning capability).
Details:
two IR sensor inputs
five IR flasher outputs — three full power, two variable power
12-volt status input jack
12-volt output can be triggered by a command from a learning remote
UL-listed, regulated in-line power supply with universal voltage capability
system feedback LED provides visual indication of operation
integrated mounting wings accommodate both vertical and horizontal installation
rugged all-metal chassis
5-5/8"W x 2"H x 7/8"D
warranty: 2 years
READ LESS
What's in the box:
MSU250 IR main system unit
12V DC power supply with an attached 6' DC output cable
76" AC cord
Two 4-pin input connector for category 5 cable
4 Self-adhesive rubber feet
Installation & Operations Guide
MFR #FG01003
Niles MSU250 reviews
Average review:
Customer photos
More details on the Niles MSU250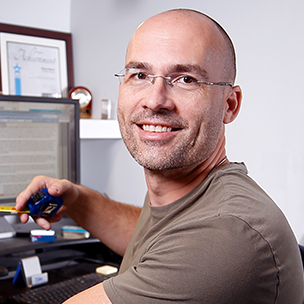 Researched by Crutchfield's

Stacey B.
Product Research
Features
IR System Overview: An infrared (IR) extender system enables you to control your IR remote controlled A/V equipment from a remote location. This enables you to place your A/V components out of sight (behind cabinet doors, in the rear of a room, or in a different room) and still conveniently control your equipment.
IR System Components: The MSU250 IR Main System Unit is one of three elements that make up an infrared extender system:
MSU250 IR Main System Unit: This Main System Unit provides a connection hub for two IR sensors and/or keypads and up to five IR flashers and is generally located near the A/V components. The Main System Unit, which is the "heart" of an IR extender system, has LED indicators to monitor the IR extender system.
IR Sensors (sold separately): IR Sensors are the "eyes" of the system, receiving IR commands from hand-held remote controls and relaying the commands to the Main System Unit via a 2-conductor shielded cable. Generally, sensors are placed so that you can easily and naturally point your remote control directly at them. Sensors are available in wall-mount, ceiling-mount, surface-mount and table-top models.
IR Flashers (sold separately): IR Flashers re-transmit the infrared signals from the IR Main System Unit to your A/V components. Flashers are the "voice" of an IR extender system that "speaks" to your components.
Universal Compatibility: With the necessary accessories, an IR remote control extender system using the MSU250 is compatible with virtually all brands of A/V equipment and remote controls (using carrier frequencies between 18 and 100kHz).
Flasher Hi/Lo Switch: Two of the five IR flasher outputs have switchable high/low output. When switched to High, you can connect a high-output flooding flasher, such as an IRB1 (item 190IRB1). When in the Low position, you can connect low-output micro-flashers, such as MF1, MF1VF, MF2 or MF2VF.
LED Indicators: The MSU250 provides a visible indication of system status via a green LED and confirms reception of IR data via a blinking blue LED.
Wiring: From every IR sensor, you must "home-run" a Category 5 ("Cat 5") cable back to the MSU250, connecting each sensor to the hub with an individual cable. The Cat 5 cable should be terminated with the supplied quick connect sensor plugs. The IR flashers connect to the hub via 3.5mm (1/8") mini-plugs.
12 Volt Trigger: The MSU250 features a 3-30-volt AC/DC status jack which provides system status to sensors and keypads via a 12-volt power supply attached to a switched outlet (found on many audio receivers) or an optional 12-Volt trigger output. When 12 volts is detected at the status jack, the 12-volt output jack will output 12 Volts/200mA DC. This is useful for triggering external devices and system automation.
Expandability: The IR System can be easily expanded through the use of an IRH610 IR Sensor Expansion Hub (available from the manufacturer). The expansion hub allows you to add up to 6 IR sensors.
Q
Crutchfield asked: Why did you buy this?
A
Have one that is 12 years old. AC power supply died so decided to order new unit.
[ Robert Jun 26, 2018 ]
A
To replace the one I have that quit working during last nights storm. It was 10 years old so I figured a new one should last quite a long time too.
[ Robin Jan 04, 2018 ]
A
I want a spare
[ Ronnie Nov 14, 2017 ]
A
Appears to be of high quality. Excellent literature explaining what product does and how to use it with other component Niles products.
[ Ronald May 19, 2017 ]
2 questions already asked
Q
Do I need to order a sensor for front of tv for this to work?
[ Steve Nov 06, 2015 ]
A
Yes.
[ John Nov 08, 2015 ]
A
I purchased a MS120 Sensor, which I mounted directly under the center of my TV. With that sensor being mounted under my TV, I did not have to run a MicroFlasher to the TV itself. Since I am pointing the remote at the TV, the remote is able to send a signal to the sensor and to the TV. The way my system is run is that there is the MS120 Sensor located under the center of the TV, which is mounted on the wall over the fireplace. The MS120 Sensor is then wired to the MSU250 Hub, which is located with my A/V equipment. From the MSU250 Hub, there are MF1 Flashers going to various components: Receiver, Blu-Ray Player, TiVo, Apple TV. An important note is that the MS120 Sensor only comes with 10 feet of cable. Since the hub and A/V equipment are located more than 20 feet away on my system, I had to extend the supplied Sensor cable using Cat-5 cable.
[ Ryan Nov 08, 2015 ]