About the Kicker 42IQ1000.1
Kicker's high IQ
Kicker has built the ultimate sound improvement, combining a powerful Class D amplifier with a digital signal processor in order for you to get the high-fidelity sound you want in your car. The amp comes with Kicker's TWEEQ™ sound-tuning software, run on your Windows device, that helps you dial in your sound just the way you want it.
Kicker's high IQ
Kicker has built the ultimate sound improvement, combining a powerful Class D amplifier with a digital signal processor in order for you to get the high-fidelity sound you want in your car. The amp comes with Kicker's TWEEQ™ sound-tuning software, run on your Windows device, that helps you dial in your sound just the way you want it.
Power and brains
Kicker's Q-Class IQ1000.1 subwoofer amplifier packs a 1,000 watts RMS wallop, so you know you'll hear your bass loud and clear. You don't have to use any app or software to get great-sounding bass with this amp — it has its own onboard tuning controls, including low-pass and subsonic filters, along with Kicker's EQ+ bass boost. A Panel Lock button disengages the onboard controls when you do want to run things with the TWEEQ app.
TWEEQ functions and features
When you first launch TWEEQ, you'll be prompted to begin a configuration wizard that'll take you step by step through the process of selecting the different settings for speaker sizes, types, and distances. This leaves you with what Kicker calls a basic setup, a big improvement over factory sound that'll satisfy most music lovers.
The advanced features let you really get down to the nuts and bolts of sound. You'll have access to a 31-band EQ, fully adjustable crossover filters, time-alignment, and a limiter/compressor, all there to help your system sound perfect.
More for you
The IQ1000.1 comes with an IQRC wired remote that lets you control the volume and bass boost from the front seat. An optional IQI Bluetooth® interface lets you stream music from your compatible device (Windows PC, iOS, or Android), make hands-free phone calls, and control up to four IQ amplifiers in a large system.
Kicker Q-Class amplifiers incorporate cutting-edge technologies and superb construction to deliver an extraordinary musical experience in your vehicle. These amps are only sold by select dealers chosen by Kicker.

IQ1000.1 control panel
READ LESS
Product highlights:
mono subwoofer amplifier with digital signal processing
500 watts RMS x 1 at 4 ohms (1,000 watts RMS x 1 at 2 ohms)
CEA-2006 compliant
wired remote bass level controller included
onboard controls:

variable low-pass filter (40-180 Hz, 24 dB/octave)
variable KickEQ™ bass boost (0-18 dB at 40 Hz)
subsonic filter (25 Hz, 24 dB/octave)

Panel Lock function disables onboard controls when using TWEEQ app
Digital Signal Processing:
TWEEQ app for Windows
TWEEQ Wizard automatically sets basic tune

select speaker type and size (sets crossovers)
enter distance from each speaker to listening position (sets time-alignment)

advanced tuning

input signal routing and mixing
variable high-pass filter (10-100 Hz)
variable low-pass filter (40-200 Hz)
selectable crossover characteristics (Butterworth, Linkwitz) and slopes (6, 12, 18, 24 dB/octave)
variable KickEQ+™ bass boost (0-18 dB, 24-80 Hz, 0.5-10 Q)
adjustable time delay (0-20 ms) in 0.02, 0.1, and 1.0 ms increments
31-band graphic equalizer (+/-12 dB/band)
fully adjustable dynamic compressor/limiter (1:1 to 10:1 ratio)
Other Features:
preamp and speaker-level inputs
preamp outputs
optional IQI interface networks up to four iQ amps together for Bluetooth control and streaming music
optional IXSK stacking kit lets you mount one IQ amp on top of another
AFS fuse holder and 100A fuse included
wiring and hardware not included with amplifier

4-gauge power and ground leads recommended

dimensions: 9-7/16"W x 2-1/8"H x 8-1/4"D
warranty: 3 years
MFR # 42IQ10001
What's in the box:
Kicker 42IQ1000.1 owner's manual
Mono amplifier
AFS fuse holder with tinted lid
100A AFS fuse (installed in fuse holder)
IQRC remote bass level control module
Two M3 x 10mm screws
16.5' Flat remote cable (RJ-45 plugs on each end)
3mm Allen wrench
4 Self-tapping screws (2" length)
4 Flat washers
Quick Start Guide
Notice (on fuses)
"Proper Fusing Is Imperative" sheet
Kicker Certified Power certificate
Kicker 42IQ1000.1 reviews
Average review:
Customer photos
More details on the Kicker 42IQ1000.1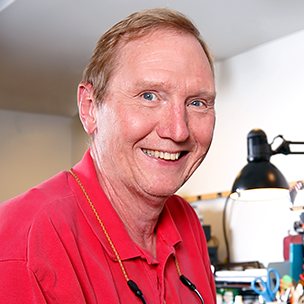 Researched by Crutchfield's

Mark G.
Product Research
Features
Class D Amplifier Design: The Kicker IQ1000.1 is a mono Class D amplifier. Class D amps are known for small footprints, as well as highly efficient power plants. The IQ-series amplifiers feature TWEEQ tuning software, giving you the ability to configure your amplifier exactly the way you want with a PC or tablet. Kicker's IQ-series amplifiers carry a 3-year warranty.
CEA-2006 Compliant: The Kicker IQ1000.1's power ratings are measured according to the strict standards dictated by the Consumer Electronics Association (CEA). These standards allow you to accurately compare the rated power output of all CEA-2006-compliant amplifiers, even if they come from different brands. The CEA-2006B specifications for the IQ1000.1 are as follows:
Power Output: 500 watts RMS x 1 (4Ω, 14.4-volts, 1% THD)
Signal-to-Noise Ratio: -80dB (1W, A-weighted)
Kicker Power Output Specs: Kicker publishes the following power specifications (14.4-volts, ≤1% THD+N):
RMS Power at 4Ω: 500 watts RMS x 1
RMS Power at 2Ω: 1000 watts RMS x 1
Kicker Livin' Loud Certified Power: The amplifier comes with a certificate that indicates the total maximum wattage of the particular amplifier, along with the model number, serial number, and whether the amplifier passed the total harmonic distortion, signal-to-noise ratio, and protection circuit tests.
TWEEQ Tuning Software: If you don't want to be limited to just the on-board controls, the IQ1000.1 lets you connect your PC or tablet for a wide range of audio processing. Kicker's TWEEQ DSP software offers a 31-band EQ with +/-12dB adjustments, 24dB per octave crossovers, digital time alignment and phase options for all connected speakers, a full limiter/compressor, and an input mixer. A simpler option lets you choose the speaker size, location, and channel information, and let the software do the rest. Download the TWEEQ application to your PC (Windows 7, 8, or 10), connect it via USB (Mini-B USB cable required), and start exploring. With the optional Kicker IQI Bluetooth interface, you can use your iOS (8.0 or later) or Android (4.0.3 and up) tablet or phone to make your adjustments wirelessly. Up to 4 amps can be controlled with the IQI interface.
Subsonic Filter: The Kicker IQ1000.1 features a built-in subsonic filter that cuts ultra-low frequencies that cannot be cleanly reproduced by a subwoofer. These frequencies create distortion, waste amplifier power, and can cause damage to speakers. The 24 dB/octave subsonic filter is fixed at 25 Hz.
IQRC: The amplifier comes with the IQRC Remote Bass Level Control, which allows you to control up to 2 amplifiers from the driver's seat, even though your amplifiers are in the trunk or under a seat. The IQRC gives you the ability to adjust the gain (-26dB - 0dB), bass boost (0dB - 18dB), center frequency (24Hz - 80Hz), and bandwidth levels (0.5Q -10Q) for up to two matched amplifiers. The IQRC is 2-11/16"W x 1-1/2"H x 2-1/4"D, and comes with a 16-1/2' flat cable.
Auto Turn-On: The Auto Turn-On switch offers three options:
+12 V: The amp turns on when +12 volts is applied to the remote terminal.
DC Offset: The amp turns on when a 6 volt surge is detected on the signal inputs (from a speaker-level source).
Audio: The amp turns on when an incoming audio signal is detected.
Note: In the DC Offset and Audio modes, the amp's remote terminal acts as a +12 volt output to turn on another component.
Failsafe Integration Technology (F.I.T.): Kicker uses a special circuit for the audio input called Failsafe Integration Technology, or F.I.T. This special input circuitry lets you connect factory or aftermarket head units to the amplifier simply and without noise. Because of F.I.T., Kicker recommends using speaker-level inputs whenever possible, because it's a cleaner, stronger signal. Optional Kicker KISL speaker wire-to-RCA adapters make it easy to convert your head unit's speaker level outputs to RCA plugs.
Protection Circuitry: The IQ1000.1 has protection circuitry that will turn the amp off in the event of overheating (thermal), over voltage, under voltage, and over current. There are separate red LEDs on the front of the amp that illuminate when the protection circuit has engaged. This helps you quickly identify and correct the problem.
Amplifier Stacking Kit: You can stack two IQ-series amplifiers with the optional Kicker IXSK Amp Stacking Kit. The kit contains the hardware necessary to vertically stack two IQ-series or two IX-series amplifiers.
Controls
Gain: To accommodate the varying range of signal levels coming from today's factory and aftermarket radios, the Kicker IQ1000.1 features an adjustable gain control (low level: 125mV-5V; high level: 250mV-10V). This means that no matter what kind of radio is connected to this amplifier, the appropriate gain control adjustment can be made to ensure loud, clear, distortion-free music.
Input Level: This 2-way switch lets you select the input type. You can choose Lo or Hi input.
Low Pass Crossover: The amplifier's variable low pass crossover can be set between 40 and 180 Hz, with a slope of 24dB per octave.
KickEQ Bass Boost: The KickEQ bass boost circuit provides a variable (0-18 dB) signal boost at 40 Hz. (The center frequency is variable between 25Hz and 80Hz when using the included IQRC remote control.)
Connections
Power Connections: The power and ground connections are set-screw terminals that will accommodate up to 4-gauge wire. The remote turn-on set-screw terminal will accept up to 8-gauge wire. The included 3mm Allen-wrench is required to tighten/loosen the terminals.
Note: The recommended gauge for the power and ground wires is dependent upon the length of the power wire. For runs up to 13 feet, 4 gauge wire is recommended. For wire runs of 13 feet or more, 1/0 gauge wire should be used.
Fusing: The IQ1000.1 comes with a Kicker AFS fuse holder with a 100-amp AFS fuse installed. This fuse should be installed within 18" of the amplifier. A second fuse should be installed on the power wire within 18" of the vehicle's battery. The fuse rating of the battery fuse should also be 100 Amps, or, if more than one amplifier is connected, the sum of all the external amplifier fuses.
Speaker Outputs: The Kicker IQ1000.1 is equipped with two pairs of set-screw speaker terminals that will accommodate up to 8-gauge wire. The two outputs are mono, and connected internally in parallel. The impedance of the connected speakers should not be less than 2Ω. The supplied 3mm Allen-wrench is required to tighten/loosen the terminals.
Input: The amplifier is equipped with one pair of RCA inputs that will accept line-level or speaker-level signals. When a speaker-level signal is used, a speaker wire-to-RCA adapter, such as the Kicker KISL, is needed and the Input Level switch should be set to High.
Line Level Output: The amplifier has a pair of RCA line level outputs for feeding a full-range stereo signal to another amplifier. It is the same signal that is input through the line inputs. The amplifier's crossovers have no effect on the line level output signal.
IQI: The optional Kicker IQI Bluetooth Interface connects to the amp via this proprietary, multi-pin connector.