About the Kicker 44KXA800.1
Delivers big bass with style
Great bass requires serious power — it's a basic law of nature. And Kicker's KXA800.1 mono subwoofer amplifier will definitely give you great bass, powering your subs with up to 800 watts RMS. This reliable and compact KX Series rocker remains cool even when pushed hard, thanks to its high-mass heatsink, high-tech internal components, and the efficient Class-D amp technology. And the amp will work with a 1-ohm load, so it can get used in a wide variety of subwoofer configurations.
Delivers big bass with style
Great bass requires serious power — it's a basic law of nature. And Kicker's KXA800.1 mono subwoofer amplifier will definitely give you great bass, powering your subs with up to 800 watts RMS. This reliable and compact KX Series rocker remains cool even when pushed hard, thanks to its high-mass heatsink, high-tech internal components, and the efficient Class-D amp technology. And the amp will work with a 1-ohm load, so it can get used in a wide variety of subwoofer configurations.
Connection perfection
Kicker employs their Fail-Safe Integration Technology (FIT2™) to reject noise and stop any interference generated by your car's electronics, so you'll enjoy your music clean and pure. Speaker-level inputs make it possible to hook this amp up to almost any stereo, even a factory system. Kicker also helps you set this amp's gain properly, by offering free test tones for downloading. You play a tone and turn the gain up until the gain knob glows red. Then, you turn it down until it just goes out, and the amp's gain is set perfectly.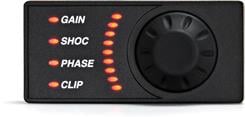 Very cool wireless remote
A KXARC Bluetooth® wireless remote control comes with this amplifier, so no more running a wire from the amp to your remote. From the driver's seat, you can adjust the level of the subwoofer, add bass using Kicker's SHOCwave™ bass restorer, switch sub phase, and get a warning when the sub signal clips.
Bass controls behind the folding door
You can tune for almost any enclosure and sub, using the steeply-sloped low-pass and subsonic filters to keep the signal clean. A parametric KickEQ™ lets you choose a bass frequency to boost and also how many notes above and below that center frequency you can boost along with it.

KXA800.1 control panel
READ LESS
Product highlights:
mono subwoofer amplifier
400 watts RMS x 1 at 4 ohms (800 watts RMS x 1 at 2 ohms)
800 watts RMS (+/-10%) x 1 at 1 ohm
CEA-2006 compliant
Class D amp technology
gain knob also functions as clip light
variable low-pass filter (40-160 Hz, 24 dB/octave)
variable subsonic filter (10-80 Hz, 24 dB/octave)
Kick EQ+ parametric bass boost (0-18 dB at 20-80 Hz with bandwidth adjustment 1-5)
KXARC Bluetooth wireless remote controls:

gain: 0 dB (no change) to -26 dB
SHOCwave (Sub Harmonic Octave Creation) bass restoration
phase: 0°/180°
clip LED indicator
Other Features:
front-mounted controls protected behind fold-down door
Fail-Safe Integration Technology eliminates noise from your vehicle's electrical system
Radio Detect switch for receivers that need speaker loads on their outputs
preamp and speaker-level inputs (speaker wire to RCA adapter required for speaker-level input))
preamp outputs
wiring, fuse, and hardware not included with amplifier

4-gauge power and ground leads and a 100-amp fuse recommended

dimensions: 9-11/16"W x 2-3/16"H x 8-1/4"D
warranty: 2 years (extends to 3 years when purchased with a Kicker 4-gauge wiring kit
MFR # 44KXA8001
What's in the box:
Kicker 44KXA800.1 owner's manual
Mono-block amplifier
KXARC remote control
Surface mount cup
Bezel
2 Mounting brackets
2 Self-tapping screws (length 1")
3mm Allen wrench
4 Self-tapping screws (length 2")
4 Flat washers
Owner's Manual
Kicker Certified Power certificate
Kicker 44KXA800.1 reviews
Average review:
Customer photos
More details on the Kicker 44KXA800.1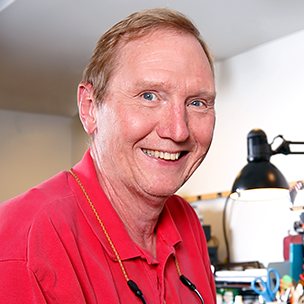 Researched by Crutchfield's

Mark G.
Product Research
Features
Overview: Kicker KX Series amplifiers combine a small footprint and sleek design with ample power to drive your car's speakers and subwoofers. The KXA800.1 includes an innovative wireless remote that lets you control much more than the amp's volume. New technology onboard lets you easily set the gain and maximize the output. KX amplifiers feature FIT2 (Fail-Safe Integration Technology) circuitry to let you connect the amp to virtually any radio.
Power Output: The KXA800.1 is a mono block amplifier designed to power the subwoofers in your vehicle. The amplifier provides the following power output:
400 watts x 1 RMS at 4Ω (≤1% THD+N, 14.4V)
800 watts x 1 RMS at 2Ω (≤1% THD+N, 14.4V)
Note: The amplifier is 1Ω stable with the power rating equivalent to 2Ω operation, +/- 10%.
Gain Matching: The Kicker KXA800.1 makes it easy to set the input gain through a procedure called Gain Matching. The goal is to match the output of the source unit to the input level of the amplifier. A self-illuminating gain control knob indicates when the amplifier is clipping, allowing you to properly set the gain. Kicker recommends setting the gain using test tones for best results. In addition, you can use the Clip Indicator feature on the included KXARC remote to identify when the amp is clipping.
SHOCwave: The SHOCwave (Sub Harmonic Octave Creation) feature can restore low frequencies that are lost due to compression in digital music files or in older recordings. Using the KXARC remote, you can adjust the SHOC level until the low frequencies are satisfactory. For the effect to work properly, the subwoofer channel must be operating with a full-range signal.
KXARC: The amplifier includes the KXARC wireless remote control that connects via Bluetooth. Not only can you adjust the amplifier gain, you can also set the phase (0° or 180°), control the SHOCwave feature, and monitor the amplifier's output for clipping. The remote features a rotary dial with a push button action to activate the indicated selection. The KXARC is powered by a CR2450 cell battery, and can control up to four amplifiers simultaneously.
Controls: The controls for the amplifier are located on the side of the amplifier behind a protective drop-down door. A 4mm Allen wrench is provided for gaining access to the controls. The controls include:
Gain Control: This rotary Gain Control lets you match the output of the source unit to the amplifier. When setting the Gain, you should turn the source unit up to about 3/4 of the maximum volume, adjust the gain until the LED on the Gain Control illuminates (or audible distortion can be heard), and then back the gain down slightly.
Subsonic Filter: The Subsonic filter provides a cutoff point for lower frequencies that could potentially damage your speakers. These low frequencies may cause over-excursion in the drivers and waste amplifier power. You can set the subsonic filter between 10Hz and 80Hz to match your speaker's low-frequency capability. The filter has a 24dB/octave slope.
Low-pass Crossover: The amp has a rotary control for setting the low-pass crossover between 40Hz and 160Hz. The crossover has a 24dB/octave slope.
KickEQ Bass Boost: The KickEQ Parametric Bass Boost features three rotary controls for level, center frequency, and bandwidth. The boost level is variable between 0dB and 18dB, and you can set the center frequency between 20Hz and 80Hz. The bandwidth of the bass boost is variable from levels 1 to 5, with the higher bandwidth setting resulting in a sharper cut at the frequencies above and below the selected center frequency.
Auto Turn-on: The amplifier has three Auto Turn-on modes: +12V, Signal Sense, and DC Offset. The preferred auto turn-on method is to run an 18-gauge wire from the remote turn-on lead of the source unit to the Remote (REM) terminal on the amp. When a +12V signal is detected on the wire, the amplifier will turn on. If your source unit lacks a remote turn-on lead (a factory head unit, for example), you can choose to turn on the amplifier via the signal sense or DC Offset method. When the incoming audio signal from the source unit is detected, the amplifier automatically powers up. When a 3V DC offset is detected on the source unit's speaker outputs, the amplifier automatically turns on.
Radio Detect: This Kicker amplifier is equipped with a Radio Detect function that works with some factory radio systems. If you have connected Hi-level inputs to the amplifier, but the source unit cannot detect an audio system present, or will not play audio out of one or more speakers, you may need to engage the Radio Detect feature. Pressing in the Radio Detect button activates a load resistor at the amplifier's inputs to help the head unit detect that there are speakers present. The Radio Detect feature should not be used if you are using low-level inputs because the input signal level is greatly reduced.
Connections: The KXA800.1 has set screw terminals for power, ground, and turn-on lead (REM). The power and ground terminals will accept up to 4 gauge wire (4-gauge is recommended), and the turn-on lead will accept up to 8 gauge (18-gauge recommended). The set screws can be loosened/tightened with the supplied 3mm Allen wrench. The speaker outputs are set-screw terminals as well, and capable of accepting up to 8-gauge speaker wire. There are two sets of speaker terminals to make it easier to connect multiple subwoofers. The terminals are wired internally in parallel. Two pairs of RCA jacks are provided -- one pair for the input signal and another pair for the output signal. The RCA inputs will receive either high or low level signals from your source unit. If you are using a high level signal, you can connect the source unit's speaker wires to optional Kicker KiSL speaker-to-RCA adapters, or splice the speaker wires to a male RCA plug. The RCA outputs can be used to feed the audio signal to another amplifier, if desired.
External Fuse: The amplifier does not include a built-in fuse, therefore an external fuse should be placed on the power wire, within 18" of the battery. It is recommended that a 4-gauge amplifier wiring kit and a 100A external fuse be used when installing the amplifier.
Note: Kicker will extend the standard warranty by an additional year (for a total of three years) when a qualifying Kicker Installation Kit is purchased with the amplifier.
Certified Power: Each amplifier is tested when it comes off of the assembly line. Tests are run for Total Harmonic Distortion, Signal-to-Noise Ratio, Protection Circuit, and Total Power Output. A Certified Power certificate with model and serial number is included with each amp with the measured power output figure, and a pass/fail grade for the other tests.