About the XTC 4"x6" Speaker Baffles
Waterproof foam baffles from XTC are proudly made in the USA to fit behind speakers to keep them clean and dry. They compress easily to fit the installation, and form a mounting seal that can reduce panel vibration. Use these speaker baffles along with a
Dynamat kit
when you install your new speakers, and you'll enjoy improved sound and performance.
Waterproof foam baffles from XTC are proudly made in the USA to fit behind speakers to keep them clean and dry. They compress easily to fit the installation, and form a mounting seal that can reduce panel vibration. Use these speaker baffles along with a Dynamat kit when you install your new speakers, and you'll enjoy improved sound and performance.
These baffles will protect your speakers. In many applications we recommend that you cut a hole in the bottom of the baffle, or remove the entire bottom of the baffle, to maintain good bass response while still protecting your speaker from dirt and water damage. Call one of our Advisors if you have questions — they'll be happy to share their expertise with you.
READ LESS
Product highlights:
waterproof speaker baffles for 4"x6" car speakers
maximum speaker mounting depth: 2"
made in the USA
warranty: 60 days
MFR # XT462
What's in the box:
Two acoustic foam baffles for 4x6 speakers
XTC 4"x6" Speaker Baffles reviews
Average review:
Customer photos
More details on the XTC 4"x6" Speaker Baffles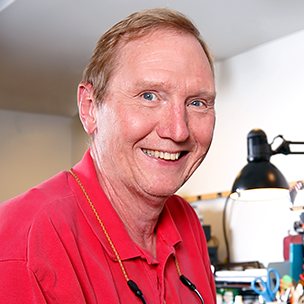 Researched by Crutchfield's

Mark G.
Product Research
Features
Product Overview: These acoustic baffles are designed to be placed behind car speakers to protect the speaker from moisture and dirt which can damage speaker components. Along with providing a sealed chamber, they also form a mounting seal between the speaker and the mounting surface to eliminate panel to frame resonance. Baffles will improve door acoustics by reducing road noise and vibrations transferred to the back of the speaker cone. The baffles are pliable and can be compressed to fit most applications.
Dimensions:
Speaker Size: 4x6"
Minimum Cutout: 4-1/8" x 6-1/4"
Maximum Depth: 2"
Thickness: 1/4"
Flange Size: 6" x 8"
3 questions already asked
Q
Should I stuff cotton in the baffles like they did in my bass box?
[ John Mar 26, 2015 ]
A
might be a good idea, as mine are in an 04 silverado king cab, and at full volume they will vibrate a little on the doors!, just haven't had the time to pull mine back out and do it, but it does make the sound better than just being in the door!
[ JEFF Mar 26, 2015 ]
A
The foam they are made of doesn't cause any unnecessary noises on mine, and have decent bass for a truck Baffle.
[ KEVIN Mar 26, 2015 ]
A
I didn't try that but by themselves they sound awesome and made a big difference.
[ CRAIG Mar 26, 2015 ]
A
I either purchased an isolation foam piece or they came with them. I can't remember, but make sure whatever you use doesn't impede any speaker movement.
[ MARTIN R Mar 26, 2015 ]
Q
Do you have to cut a hole in the speaker baffles?
[ John Mar 21, 2015 ]
A
I didn't use the speaker baffles, they did not fit. Don't waste your money.
[ WILLIAM Mar 28, 2015 ]
A
No you don't. I made a small slit to run my wires through but no holes.
[ ROY Mar 21, 2015 ]
A
YES
[ LOUIS Mar 21, 2015 ]
A
yes when installing the speakers holes
[ LOUIS Mar 21, 2015 ]
A
NO John E
[ LOUIS Mar 21, 2015 ]
A
No you don't have to cut a hole in the speaker baffles
[ WILLIAM J Mar 21, 2015 ]
Q
what kind of benefit in sound should I expect from jbl gx640s in a 1991 GMC Sierra if I add speaker baffles and insulation to the towers in the rear?
[ Ricardo May 03, 2016 ]
A
Thanks guys I hope this adds greater sound and Ross the rattle that my speakers have currently in looking for some better 4x6 to upgrade to because the jbl are great for Latino music and Rock like iron maiden and ace but not too good for artists like ice cube, they are overwhelmed completely by some songs and can't reproduce the bass correctly at higher volume
[ Ricardo May 04, 2016 ]
A
I installed new speakers in my 2005 Silverado a few years ago. Initially I didn't install the baffles. I immediately noted a "tinny" sound. I then added the baffles and the speakers sound great. Kevin
[ Kevin May 04, 2016 ]
A
Ricardo, I bought these for the back deck speakers in my 1987 Porsche 911 where I knew I had little depth and I thought I had an opening into the engine compartment. It turned out I was right on the first but wrong on the second. In theory, you would isolate the speakers from each other and produce perhaps a better bass response. In the end, I don't think I installed them because they wouldn't fit and the sound was good without them.
[ Michael May 04, 2016 ]
A
REduces any other unwanted noise or rattling they work pretty good
[ JEFF May 04, 2016 ]
A
I'm not a Car Stereo installation expert, but I do know pro music studio sound, and have installed numerous hi-end car stereo systems. That being said - these Speaker Baffles are well worth every penny! They really don't help the sound - they are primarily to protect the speaker cone and frame from water and moisture, both of which ruin a speaker over time. If I'm not mistaken, for a door panel installation, you are supposed to drill a quarter-size hole opposite of where any moisture is present - i.e. if you are installing in a door panel, you drill or cut a quarter size hole on the lower part of the baffle - thus any water that seeps in from the window seal will not reach the speaker. The hole specifically allows the air-draft from the speaker movement to use the door panel as a speaker enclosure, thus enhancing the sound. Just make sure you order the correct size (including depth). I hope this helps.... ~ S in Austin Tx
[ Steve May 04, 2016 ]