About the Parasound Halo A 52+
Solid power for surround sound
Parasound's Halo A 52+ power amp can drive a full complement of five home theater speakers with authority. This multi-channel powerhouse delivers 180 watts per channel with all five channels driven, and it's stable at low impedances, so it's compatible with a wide range of speakers. It offers three power-up options: manual, signal-sensing, and 12-volt trigger. And it was designed to exacting specifications by Parasound's in-house audio guru John Curl.
Solid power for surround sound
Parasound's Halo A 52+ power amp can drive a full complement of five home theater speakers with authority. This multi-channel powerhouse delivers 180 watts per channel with all five channels driven, and it's stable at low impedances, so it's compatible with a wide range of speakers. It offers three power-up options: manual, signal-sensing, and 12-volt trigger. And it was designed to exacting specifications by Parasound's in-house audio guru John Curl.
Class A/AB operation for smoother sound
The A 52+ uses a Class A/AB power circuit. You don't see an amplifier described that way every day, so let's break down the benefits.
Engineers and audiophiles generally agree that Class A designs offer the purest sound, but they tend to run hot and take up a lot of space. As a result, home audio amplifiers often use a compromise known as Class AB, which hands off part of the audio signal to a different set of output transistors at high power levels. AB can sacrifice a bit of signal purity, but it lets the amp run cooler and more efficiently.
So this Class A/AB amp operates in pure Class A mode up to a higher power level than most other amplifiers in its price category, before the second set of transistors kick in. The result is a sound that's smoother, less fatiguing, and more natural.
The legacy of John Curl
The A 52+ features circuitry designed by John Curl, a legend in audio engineering. He started his career in the 1970s, designing tape and video recorders at Ampex, and he had a hand in building the Grateful Dead's famous Wall of Sound. Curl has worked with Parasound since 1989, designing all of their high-power amplifiers and more. The power supply, transistors, capacitors and other parts in the A 52+ were chosen to offer high performance at a reasonable price.
READ LESS
Product highlights:
180 watts per channel into 8 ohms (20-20,000 Hz) at 0.05% THD with 5 channels driven
255 watts x 5 into 4 ohms
designed by legendary audio engineer John Curl
high-bias Class A/AB amplifier design
large toroidal transformer
frequency response: 5-100,000 Hz (-3dB)
signal-to-noise ratio: 112 dB
handles very low impedances for use with virtually any speakers
five balanced XLR and five unbalanced RCA inputs
heavy-duty gold-plated 5-way speaker terminals
switchable turn-on options: manual, signal sensing, or 12-volt trigger
detachable power cord
rack mountable with the optional HRA 3 kit
Dimensions and warranty:
17-1/4"W x 5-7/8"H x 21-1/4"D (3U rack spaces)
weight: 55 lbs.
warranty: 5 years
MFR # A 52+
We don't have any reviews, yet.
Be the first to review this product
Customer photos
More details on the Parasound Halo A 52+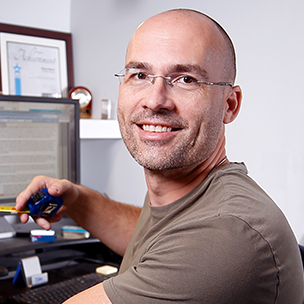 Researched by Crutchfield's

Stacey B.
Product Research
Features
Connections
Controls
Features
5-Channel Power Amplifier: The Parasound HALO Series A 52+ is an ultra-high performance Class A/AB, 5-channel power amplifier. The A 52+ is built to extremely strict quality and performance standards for which Parasound is renowned. Every part within the A 52+ has been carefully chosen for its accuracy, sound quality and long life. The Halo Series A 52+ 5-channel amplifier is profoundly powerful and exceptional for movie or music soundtracks.
All-Channels Driven: power ratings with all 5 channels driven

8-Ohm: 180 watts x 5 channels @ 20-20kHz with 0.03% THD
4-Ohm: 255 watts x 5 channels @ 20-20kHz with 0.03% THD

2-Channels Driven: power ratings with only 2 channels driven

8-Ohm: 225 watts x 2 channels @ 20-20kHz with 0.03% THD
4-Ohm: 350 watts x 2 channels @ 20-20kHz with 0.03% THD
Class A/AB Amplifier Design: Pure class A operation provides the purest sound. However, an amplifier operating entirely in class A would be enormous, highly inefficient, and generate far too much heat. Class A/B combines the main advantage of Class A with the efficiency of Class B operation. It is a compromise that reduces the heat generated in pure class A operation and the higher-order odd harmonic distortions created in class B. In class AB, the driver and output stages are always partially turned on, which provides a nominal amount of pure class A operation. At higher power levels, when the musical waveform swings from positive to negative and vice versa, each bank of transistors is allowed to rest momentarily. This resting makes it possible to deliver high amounts of power without overheating. It also makes possible the use of passive cooling and avoid fans, whose noise can be heard over the music. The result is less fatiguing, more natural sound.
Toroid Power Transformer: The heart of the power supply is a 1.3kVA toroid power transformer, chosen for its efficiency, low hum field, and high power rating. Encapsulating this massive power transformer in an epoxy-filled steel canister assures ultra-quiet performance. The A 52+ power transformer employs multiple independent secondary windings so that each amplifier channel has its own power supply, assuring more than ample DC voltage at all times and under all conditions. It also reduces inter-channel crosstalk that can blur the sound and impair the correct sense of where instruments, dialogue and effects are positioned. Each channel use high-speed rectifier diodes and two 27,000uF electrolytic filter capacitors, chosen for their low Equivalent Series Resistance (ESR), dielectric absorption and resistance to high temperature. In addition, these filter capacitors are bypassed with smaller polypropylene capacitors to reduce AC ripple in the DC supply and to further eliminate noise and interference that is generated in AC power lines from computers and other appliances in the home.
Hybrid Audio Circuit Path Topology: Parasound's circuit topology is a hybrid of carefully chosen discrete transistors that result in superior performance at each stage. Parasound uses JFETs (Junction Field Effect Transistors) for the input voltage amplifier stage; MOSFETs (Metal Oxide Field Effect Transistors) for the drivers of a second voltage amplifier stage, and bipolar transistors for the current amplifier output stage. Discrete transistors are more sonically accurate than integrated circuits commonly used by other brands.
Complementary Stage Configuration: The amplifier's sonic characteristics are established by its input and driver stages, while the sole job of its output stage is to deliver the enormous current and voltage from its power supply to the speakers. Each stage of amplification (Input, Driver, and Output) has transistors fed by the positive DC power supply and complementary transistors fed by the negative DC power supply. Thus, half of the devices amplify the positive half of the musical waveform while the other half of the devices amplify the negative half. This complementary topology is inherently linear, which reduces distortion and improves sonic accuracy.
Input Stage: The A 52+'s input stage uses matched pairs of discrete JFETs arranged in a differential configuration. JFETs are ideal for the input stage because their inherently high impedance is unaffected by the impedance of source components. (Ordinary bi-polar transistors are low impedance devices) Differential configuration provides superior noise reduction. These precision input JFETs are also cascaded to produce the current necessary to drive the MOSFET drivers in the following stage.
Driver Stage: The driver stage provides critical amplification for which we employ a complementary matched pair of MOSFETs selected for their tube-like sonic qualities. MOSFETs tend to generate less odd-order higher harmonic distortion than bipolar transistors. This is important because odd-order distortion sounds unnatural and fatiguing to the human ear, whereas even-order distortion is less offensive because it is consonant, rather than dissonant. Our MOSFET driver stage prevents the harshness and brittle sound so often found in other solid state amplifiers.
Output Stage: Bipolar output transistors are better than MOSFETS in the output stage because of their higher safe operating area (SOA) and inherent ruggedness. Each channel's output stage employs four pairs of high current (15-amp) bipolar transistors to insure long-term reliability, even with continuous high power operation and challenging speaker loads. Lightning-fast (60 MHz) transistors respond instantly to complex demands in the musical signal, virtually eliminating distortions that occur with "slower" transistors. Slew rate limiting and Transient Intermodulation Distortion (TIM) are simply not an issue in the A 52+.
Rack Mountable: With its four feet removed, the HALO Series A 52+ can be rack mounted in a 3U space using Parasound's HRA 3 rack mount kit (sold separately - see Accessories Tab)
Connections
Balanced & Unbalanced Analog Inputs: The Parasound HALO Series A 52+ is outfitted with both balanced XLR and unbalanced RCA analog inputs for each of its 5-channels. In most systems balanced XLR connections will give you the best sound. Using balanced XLR input connectors result in a 6 dB higher volume level compared with using the RCA input jacks.
Note: The Balanced/Unbalanced switch is not an input selector. Its function is to optimize the signal to noise ratio for each type of input. You should not connect both the Balanced and Unbalanced jacks at the same time with the expectation of switching between two different devices such as a preamp and surround processor.
5-Way Binding Post Speaker Terminals: The HALO Series A 52+ amplifier is outfitted with heavy-duty, gold-plated, 5-way binding post terminals; one for each of its 5-channels. The 5-way binding post terminals will accept bare wire (up to 10AWG), pin-connectors, spade-lugs, or banana plugs (single/dual).
Detachable AC Power Cord: The AC cord supplied with the A 52+ is a high quality IEC type cord. Please connect it directly to an AC wall outlet or power conditioner that is always on. If possible, plug your A 52+ into the same AC outlet that your preamplifier is plugged into. If different AC outlets are used for the A 52+ and other components, (including a TV or video projector) the ground potential may be higher or lower between the outlets, resulting in audible hum.
Controls
Turn-On Options: The Turn On Options switch on the back-panel determines how the amplifier turns on and off. Setting the Turn On Options switch to Audio or 12 V disables the A 52+'s front-panel Power button. There are 3 positions for this switch - Manual, Audio, or 12V Trigger.
Manual: When the Turn On Options switch is set to Manual, the A 52+ is turned on and off manually only by pressing the Power button on its front-panel every time you want to listen to music.
Audio: When the Turn On Options switch is set to the Audio position, the A 52+ will be turned on automatically when an audio signal is present at the L or R Input jacks. After the audio signal ceases the amplifier will remain on for about 10 minutes before shutting itself off. This prevents unintended turn-off during pauses in your music.
12V Trigger: When the Turn On Options switch is set to its 12V position, the A 52+ is turned on and off only with an external +9 V to +12V DC voltage, using its 12V Trigger input (3.5mm). When the external voltage ceases the amp will turn off within a few seconds. The 12V turn on trigger circuit in the A 52+ requires a mere 5mA from the 12V trigger source.
12V Loop Out Jack: The 12V Trigger Out jack (3.5mm) lets you loop or "daisy-chain" the incoming trigger voltage to an additional A 52+ or other component(s). The total load on your triggering device's 12V output is the sum of the trigger current drawn by each of the components you plan to loop together. Check the maximum capacity of your preamplifier's trigger output so you do not overload it by connecting too many power amplifiers. Typical triggering devices are rated to handle 50mA to 100mA.
Total Protection Circuitry: The Parasound A 52+ features Total Protection Circuitry with the incorporation of DC servo circuits, integrated relays, current-sensing transistors, and multiple fuses to protect the power amplifier from catastrophic damage.
DC Servos: Parasound power amplifiers incorporate ingenious and fast-acting DC servo circuits, completely eliminating the need for coupling and blocking capacitors. The A 52+ is direct (DC) coupled from its input jacks to its speaker terminals. This advanced circuitry never needs adjustment or maintenance. It operates outside the audio signal path to keep the DC offset at the output of the A 52+ at a constant 0.00 Vdc. The results are startling clarity, freedom from listening fatigue, and formidable bass response.
Integrated Relays: Each channel of the A 52+ has a high-quality protection relay with gold-plated contacts for long-term reliability. These relays function to protect either the amplifier, the speakers, or both. When the A 52+ is first powered on, these relays remain open for approximately three seconds as the positive and negative power supplies stabilize and reach equilibrium with no DC offset at the speaker terminals. This prevents annoying popping or other transient noises. Relay protection also prevents damage to your speakers in case of a catastrophic amplifier failure. Any amplifier that doesn't use relay protection for its speaker outputs compromises the safety of the amplifier and your speakers.
Current Overload: Specialized current-sensing transistors are connected to the output stages of the A 52+ to constantly monitor the current flow through the output transistors. If the current drawn by this stage exceeds a predetermined safe level due to a load impedance below 1 ohm or a short circuit at the speaker terminals, the output relay will open immediately to prevent the output transistors or other parts from failing.
Multiple Fuses: In addition to the main fuse on the rear panel each channel of the amplifier has four internal fuses for the positive and negative DC voltage rails of input stage and two for the output stage These fuses provide backup protection in case the over-current protection does not work in time, or if an internal part fails. In the event of a part failure, these fuses halt operation to minimize damage to additional parts.