About the Parasound Zpre3
Separate signal boosting for your components
The Parasound Zpre3 offers a compact, rack-mountable chassis, flexible inputs and outputs, and other installer-friendly features that make it a great choice for custom home audio systems. But what the Zpre3 does best is make noise and distortion disappear, so you can enjoy the natural sound of your music.
Separate signal boosting for your components
The Parasound Zpre3 offers a compact, rack-mountable chassis, flexible inputs and outputs, and other installer-friendly features that make it a great choice for custom home audio systems. But what the Zpre3 does best is make noise and distortion disappear, so you can enjoy the natural sound of your music.
Analog input connections
You'll use the variable left- and right-channel and mono subwoofer outs to take advantage of the preamplifier's volume, bass and treble controls. There are also fixed stereo and mono outputs that take the Zpre3 out of the mix, which you can use to feed additional components in a custom-installed multi-room system.
In addition to the included remote, a 12V trigger output and a two-way RS-232 port give you plenty of control options. You can integrate the Zpre3 with keypad and touchscreen control systems like Crestron®, Control4®, Elan® and more.
READ LESS
Product highlights:
compact, rack-mountable design
frequency response: 10-40,000 Hz (+0/-0.05dB)
signal-to-noise ratio: 100 dB
total harmonic distortion: 0.015%
front-panel multi-function volume control knob

also controls input select, bass, treble, and balance

mute button on front panel and remote
detachable power cord
Inputs:
4 stereo RCA line-level analog inputs
front-panel 3.5mm aux input with automatic +12 dB gain stage

shared with rear analog input 4 — plugging source into front panel aux disables rear analog input 4

stereo RCA bypass input

volume control doesn't affect bypass input; volume must be controlled at the source
Outputs:
stereo RCA variable-level preamp output
mono RCA variable-level subwoofer output
RCA full-range output
stereo RCA fixed-level output
mono RCA fixed-level output
front-panel 3.5mm headphone output
Control:
remote control
RS-232 control port for use with third-party automation systems
3.5mm IR repeater input and 12V trigger output
Dimensions and warranty:
8-5/8"W x 2-1/16"H x 11-11/16"D (or 1U rack space without feet)

Crutchfield's in-house depth measurements are made with all relevant cables in place

rack-mountable with the Parasound ZRK, sold separately
weight: 4 lbs.
warranty: 2 years
MFR # ZPRE3
What's in the box:
Parasound Zpre3 owner's manual
Stereo preamplifier
6' AC power cord
Remote control
2 "AAA" batteries
6' Stereo minijack cable
6' Mono-minijack cable
6' Mono 3.5mm-to-2.5mm cable
Owner's Guide
Parasound Zpre3 reviews
Average review:
Customer photos
More details on the Parasound Zpre3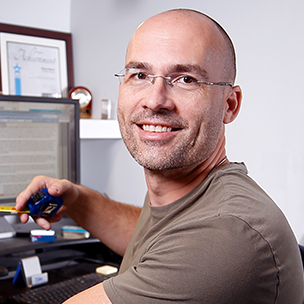 Researched by Crutchfield's

Stacey B.
Features & specs
Inputs
RCA Inputs
4
XLR Inputs
0
3.5mm Inputs
1
Phono Inputs
0
Phono Input Type
N/A
Optical Digital Inputs
0
Coaxial Digital Inputs
0
Digital XLR Inputs
0
USB Type A
0
USB Type B
0
Ethernet Port
No
Outputs
RCA Outputs
6
XLR Outputs
0
Optical Digital Outputs
0
Coaxial Digital Outputs
0
Digital XLR Outputs
0
Subwoofer Outputs
1
Discrete Sub Outs
No
Headphone Output
3.5mm
Audio Features & Specs
Frequency Response
10-40k
S/N Ratio (Phono)
0
S/N Ratio (Line)
100
THD
0.015
DAC Bit Depth
N/A
DAC Sample Rate
N/A
Home Theater Bypass
Yes
Wireless Features
Bluetooth
N/A
Bluetooth Formats Supported
N
Wi-Fi
N/A
Frequency Bands
N/A
Ecosystems
Apple AirPlay
No
DTS Play-Fi
No
Chromecast built-in
No
Roon
No
HEOS
No
MusicCast
No
BluOS
No
Music Services
Amazon Music
No
Apple Music
No
Pandora
No
Qobuz
No
SiriusXM
No
Spotify
No
Tidal
No
TuneIn
No
YouTube Music
No
Control
Apple Control App
No
Android Control App
No
Amazon Alexa
No
Google Assistant
No
12 Volt Trigger
Out
IR Control
In
RS-232
Yes
Other Specs
Width (Inches)
8.625
Height (Inches)
2.0625
Depth (Inches)
11.6875
Parts Warranty
2 Years
Labor Warranty
2 Years
Product Research
Features
Stereo Preamplifier: The Parasound Zpre3 is a compact stereo preamplifier that is packed with audiophile level performance and custom integration features, plus a variety of analog audio inputs and outputs.
Analog Inputs: There are a total five analog audio line-level inputs that consists of front-panel Aux input, rear-panel stereo RCA inputs, and a Bypass input. Each input can be renamed from a preset list to identify the connected source (does not support custom naming).
Stereo RCA: There are four analog stereo RCA inputs on the rear-panel. All four inputs have the same input sensitivity and input impedance, plus they are compatible with any typical analog line level source. Input 4 is shared with the front-panel Aux input. The front-panel Aux Input has priority over Input 4 on the rear-panel. When a plug is inserted into the front panel Aux jack the rear-panel Input 4 is automatically disconnected and you will not hear the source connected to Input 4.
3.5mm Aux: For added convenience the Zpre3 provides a 3.5mm Aux input on the front-panel for a smartphone or portable music player. The 3.5mm Aux Input has an additional gain stage that boosts the input signal by 12dB so that the volume level remains consistent with your other audio sources. For the best result set your portable player or phone's volume to at least 75% of its maximum level. If you connect a component other than a portable music player or phone to the Aux Input jack, the volume level will probably be too high and likely distorted.
Bypass Input: The Bypass input enables integration with audio sources that have their own volume controls, such as AV receivers and streaming devices like the Sonos Port Heos Link, BlueSound Node, Google Chromecast Audio or Apple Airport Express (all sold separately). The Bypass Input's audio signal is fed directly through to the preamp's variable stereo RCA outputs (no signal to the Fixed, Mono, Sub, or Headphone outputs). A source connected to the Bypass input will be audible when the Zpre3 is turned off or by selecting the Bypass input when the unit is turned on. None of the Zpre3 circuits or controls has any effect on the bypassed signal and the volume level from the source component pass-through unchanged.
Note: Do not connect any source component such as a CD player, Blu-ray player or tuner directly to the Bypass Input. Since there is no volume control with the Bypass input the full voltage output from the source will go directly to the Zpre3's Variable output jacks and thus to the power amplifier. The sound level could be extremely high and could damage your speakers.
Analog Outputs: The Zpre3 offers fixed and variable analog stereo RCA outputs, as well as mono-RCA and sub output for connecting a powered subwoofer and/or in-wall speakers. In addition, there is a front-panel headphone jack.
Variable Stereo RCA: The variable stereo RCA outputs connect directly to your power amplifier. Their output level is determined by the volume control setting on the preamplifier.
Fixed Stereo RCA: The fixed stereo RCA outputs are not affected by the setting of the preamp's volume control. The bass, treble and balance controls also do not affect this output. The fixed stereo RCA output could be used in conjunction with passive (in-wall) volume controls or for making recordings.
Fixed Mono-RCA: This is a summed L+R full range fixed mono-RCA output. This output is not affected by the setting of the volume, bass, treble or balanced controls. The most common use would be with passive (in-wall) volume controls and mono speaker(s)
Variable Sub Out: This is a summed L+R full range signal with a variable mono-RCA output. The most common use of this jack would be for a powered subwoofer. Since this output is full range, you will need to use the low pass crossover built into your powered sub. This mono output may also be used for listening areas where a mono speaker is more appropriate such as a bathroom, hallway or outdoors.
Headphone Jack: The front-panel headphone jack accepts a 1/8" (3.5mm) stereo plug. The variable outputs are automatically muted when you plug in headphones. The Fixed outputs are not muted when headphones are plugged in.
Audio Settings: The Parasound Zpre3 stereo preamp offers Tone Control, as well as Turn-On Volume and Favorite Volume settings.
Tone Control: Bass, Treble, and Balance adjustments can be done from the included IR remote control. Bass and Treble are adjusted in 1dB increments over a +/- 8dB range. The maximum Balanced adjustment is 15dB.
Turn-On Volume: You may set the Zpre3 to come on to the same volume setting every time it is turned on. This can be particularly useful if you sometimes listen at high volume levels and you want to avoid a blast of sound the next time you turn it on.
Favorite Volume: For added convenience, you can also have the stereo preamp memorize your favorite listening level. Once memorized, you can easily jump to this listening level by pressing a single button on the remote control.
Front-Panel Display: The Zpre3 stereo preamplifier features a front-panel LCD screen with dimming capability. You can choose between 2 dimmer level settings. The LCD screen will display information such as Input (with name), Volume level, and Menu settings.
Simple Control: The Zpre3 offers simple-to-use, front-panel controls and comes with an IR remote control.
Front-Panel: The front-panel consists of a 3-way rotary knob, a Power button, and a Mute button. The 3-way rotary knob controls several functions such as Volume (0-100), Input Selection, Bass & Treble, plus Balance adjustment.
IR Remote: The IR remote provides wireless operation of the Zpre3 stereo preamp and offers the same control functions as the front-panel, plus additional control functions such as Dimmer and Volume Memory.
Custom Installation Integration The Parasound Zpre3 has features specifically for the professional custom installation market, including an IR input, a 12V trigger output, and two-way RS232 control. The IR input and 12V trigger output consist of 3.5mm jacks. The RS232 port consists of a DB serial port.
IR Input: The Zpre3 is compatible with most infrared repeater systems for operation from another room or when the Zpre3 is installed in a cabinet where its remote handset commands cannot reach its front-panel IR receiver. Check the Accessories Tab for compatible IR repeater systems. Click here for IR Hex codes
12V Trigger Out: The 12V Out is used to turn a power amp or other accessories on and off automatically when the Zpre3 is turned on. If your power amplifier is equipped with a 12 volt trigger input, connect the included trigger cable between the Zpre3's 12V Out jack and the amplifier's 12 volt trigger input. When the Zpre3 is powered on, 12 volts will be present at the 12V output jack and your amp will turn on automatically. When the Zpre3 is powered off your amp will automatically turn off.
RS232 Port: The RS232 port and 2-way communication provides exact volume control. Automatic RS232 feedback allows for easy integration with keypads and touchscreen control systems such as Crestron, AMX, Control4, Savant, and Elan (all sold separately). Click here for RS-23 protocols.
Optional Rack-Mount Kit: The optional Parasound ZRK rack mount kit (see Accessories Tab) allows you to mount a single Zpre3 or two Zpre3 preamps in a 1U rack-space of a standard 19" equipment rack.