About the Wharfedale Diamond 11.1
Hi-fi sound at a nice price
Wharfedale's Diamond 11 Series speakers deliver hi-fi performance at a price that's hard to believe. Available in four beautiful finishes, these attractive speakers can enhance any room's décor.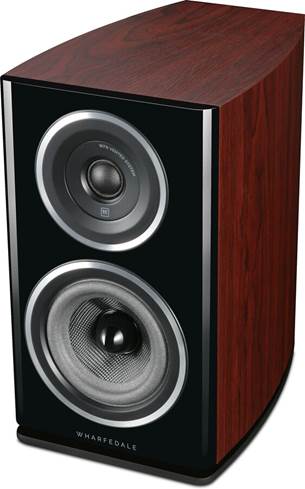 A single Wharfedale Diamond 11.1 bookshelf speaker, shown in Rosewood with grille removed.
Hi-fi sound at a nice price
Wharfedale's Diamond 11 Series speakers deliver hi-fi performance at a price that's hard to believe. Available in four beautiful finishes, these attractive speakers can enhance any room's décor.
High-quality drivers
These bookshelf speakers pack a powerful sonic punch. A 5" woven Kevlar® woofer complements a 1" soft dome tweeter for revealing sound.
Solid construction
Cabinet construction plays a large role in the sound of Wharfedale speakers. For their Diamond 11 series, they've refined the design even further, with curved cabinet walls for a less boxy shape. This minimizes unwanted colorations to your music from panel vibrations or internal resonance, allowing more musical detail to come through.
The engineers at Wharfedale have also refined their innovative rear-panel slot-loaded distribution port, which they introduced back in 2012. The port's design reduces the turbulence and noise you'd get with more average ported systems. And this fresh design makes the airflow through the port tube even more linear, for smoother low-frequency performance.
Add a subwoofer for deep bass
The Diamond 11.1s are an excellent choice for a stereo music system, especially when paired with a powered subwoofer for low-end extension. For the best stereo performance, we recommend hooking them up to a good, solid two-channel power amp. They're also a great choice for the front or surround channels of a multi-channel home theater system.
Build a full surround sound system
Combine the 11.1s with other models from Wharfedale's Diamond 11 Series for voice-matched sound:
Center channel: Diamond 11CC or Diamond 11CS
Bookshelf Speakers: Diamond 11.0 or Diamond 11.2
Floor-standing speakers: Diamond 11.3, Diamond 11.4, or Diamond 11.5
Got wire?
Most speakers don't include any. Read our article about choosing and installing speaker wire.
Shop our selection of speaker wire.
READ LESS
Product highlights:
pair of bookshelf speakers for music or home theater
1" soft dome tweeter
5" woven Kevlar® woofer
frequency response: 55-20,000 Hz (±3dB)
recommended amplifier power: 25-100 watts
sensitivity: 87 dB
impedance: 8 ohms compatible
bass reflex design with slot-loaded port
binding posts accept pins, banana connectors, or bare wire
removable grilles
7-11/16"W x 12-1/4"H x 12-1/2"D
weight: 15 lbs. each
warranty: 5 years
MFR # WHD111BLK
What's in the box:
2 Bookshelf loudspeakers
2 Grilles (pre-installed)
8 Self-adhesive rubber feet
User's Manual
Installation Guide
Wharfedale Diamond 11.1 reviews
Average review:
Customer photos
More details on the Wharfedale Diamond 11.1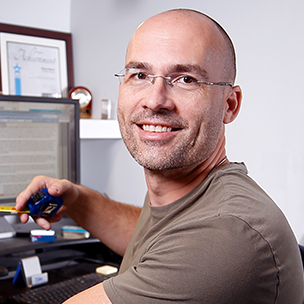 Researched by Crutchfield's

Stacey B.
Product Research
Features
1" Textile Dome Tweeter: The Wharfedale Diamond 11 Series bookshelf loudspeaker delivers enhanced high frequency performance thanks to a newly evolved tweeter design. This new textile dome tweeter features an over-sized ceramic magnet system with a copper cap for flux control and a pole-plate that is vented through to a specially shaped rear chamber to ensure excellent linearity and low resonance for precise high frequency sound. A custom designed, low-profile wave-guide around the tweeter provides wide dispersion of the high frequencies.
Vented Pole Plate: The air behind the tweeter's textile diaphragm is vented through the pole plate into a large rear chamber creating more air movement, deeper excursion, and high SPL.
Copper Cap & CCAW: The use of Copper Clad Aluminum Wire (CCAW) maintains the conductivity of copper while reducing the overall mass creating a lighter diaphragm assembly. The copper sleeve (cap) over the top of the pole plate reduces magnetic distortion.
5" Woven Kevlar Cone Woofer: The bass/midrange driver consists of a 5" woven Kevlar cone woofer that has been precisely treated and features newly designed driver elements for a clear midrange and low frequency response.
Ribbed Basket: The bass/midrange driver uses a basket with a network of ribs that maintain the rigidity of the basket while leaving a large open area behind the cone. The rigidity improves transient impact while the big open area reduces early reflections to the cone.
Massive Magnet Design: A massive magnet design both raises sensitivity and ensure absolute control of cone movement over the lower bass frequencies. In addition, the use of a specially shaped single-forged pole piece with copper cap controls the magnetic flux and ensures low distortion through the critical midrange area.
Progressive Suspension: The bass/midrange driver's progressive suspension features a lightweight foamed surround for an extended midrange response, in conjunction with a super-long-throw voice coil motor system, to achieve linearity and accuracy.
Fine-Tuned Crossover Components: Wharfedale's engineers use a highly evolved virtual crossover software system to help create a series of circuit options for combining the bass/midrange and treble drivers seamlessly. These circuit options are then evaluated using stringent listening tests over a period of months, involving a wide range of music. Once the final circuit strategy has been chosen, the design team fine tunes the crossover component values, the type of components and the circuit board layout to yield the most accurate, detailed, and enjoyable musical performance.
Non-Resonant Cabinet: For the Diamond 11 Series speaker cabinet, Wharfedale's engineers have refined the multi-layer sandwich of woods of differing density to subdue the identifiable characteristics of the cabinet sound, letting the drivers "speak" for themselves. Critical bracing of the cabinet panels, together with the curving of the cabinet walls provide a "non-boxy" shape with reduced resonances of more than 25dB below the driver output. In addition, the cabinet walls are lined with a specially developed internal fiber which has been chosen because of its outstanding absorbent qualities across a wide bandwidth. The result is a more natural, uncolored sound that reveals all the detail in your music.
Slot-Loaded Distributed Port Design: The Diamond 11 Series utilizes a slot-loaded distributed port design, where the internal port tube opens into a slot formed between the speaker cabinet and the plinth. This reduces the turbulence and audible "chuffing" suffered by conventional ported systems, which is caused by the sudden outrush of high-pressure air into the low pressure in the room. A further benefit is the increased efficiency of energy transfer from the bass reflex tuning to the room. Both ends of the port feature a semi-parabolic entry and exit curve that control airflow through the port tube and allow increased air volume in the slot-loaded system for further improvement in the loudspeaker's low-frequency output performance.
Magnetic Grille: The Wharfedale Diamond 11 Series bookshelf loudspeaker comes with an accoustically transparent cloth grille that magnetically attaches to the front of the speaker cabinet.
Binding Post Terminals: The Wharfedale Diamond 11 Series bookshelf speaker is outfitted with a set of heavy-duty binding-post speaker terminals that will accept bare wire (up to 10AWG), pin-connectors, spade-lugs, and banana-plugs (single only).
Mounting Options: The Diamond 11 Series bookshelf loudspeaker can simply be mounted on stands (sold separately - see Accessories Tab), shelves, or other piece of AV furniture with a rigid flat surface. Self-adhesive rubber feet are included to protect the bottom of the speaker and the mounting surface, while isolating the speaker cabinet from the mounting surface. The rubber feet add approximately 0.375" to the overall height of the speakers.
The loudspeakers should be positioned 6.5' to 13' apart and create an equilateral triangle with the main listening position. The speakers should also be "toed" or angled (15° to 40°) into the main listening position. The tweeter should be positioned at ear level in regards to the main listening position when seated.
Position the speakers at least 7" from the rear walls and 2.75' from the side walls. Bass extension will increase with the speakers positioned closer to the wall, but this may also cause the bass to sound too boomy or indistinct.
If the loudspeakers are placed away from the walls, the inward angle may be increased by up to 40%, although this may restrict the width of the optimum listening position.
Note: The Wharfedale bookshelf loudspeaker does not include any type of bracket, keyhole slot, or threaded insert to wall mount the speaker.
Applications: The Wharfedale Diamond 11 Series bookshelf loudspeaker is an excellent choice for 2ch stereo music and multichannel home theater applications.
2Ch Stereo Placement: The Diamond 11 Series can be utilized in a 2ch stereo music application. Try to position the loudspeakers equidistant (6.5' to 13') from one another and the main listening position. The speakers should ideally be positioned so that the tweeters are roughly at ear level to a seated listener. The speakers should be "toed" or angled (15° to 40°) into the main listening position.
Home Theater Placement: The Diamond 11 Series can be used as front and/or surround speakers in a home theater application. When used as front speakers, they should be placed equal distant on either side of the television screen (6.5' to 13' apart) and positioned at ear level. The front speakers should be angled (15° to 40°) slightly so they are aimed towards the main listening position. When used as surround speakers, they should be placed in a higher position, behind the main listening position. If the rear or side walls are a long way from the main listening position, consider stand mounting the loudspeakers.
Diamond Series: Wharfedale's famous Diamond Series speaker line-up has served as the classic entry point to true high-fidelity sound with lifelike vocal and natural instrument reproduction. The new Wharfedale Diamond 11 series consists of three floorstanding loudspeakers (11.3/11.4/11.5), three bookshelf loudspeakers (11.0/11.1/11.2), and two center-channel loudspeakers (11.cc/11.cs).