About the Wharfedale Diamond 220
A gem of a speaker
Fun geological fact: diamond is the hardest naturally occurring substance on Earth. Fun audio fact: Wharfedale's Diamond 220 bookshelf speakers deliver true high-fidelity sound at a price that's hard to believe, especially when paired with a high-current amplifier.
A gem of a speaker
Fun geological fact: diamond is the hardest naturally occurring substance on Earth. Fun audio fact: Wharfedale's Diamond 220 bookshelf speakers deliver true high-fidelity sound at a price that's hard to believe, especially when paired with a high-current amplifier.
High-quality drivers
Each Diamond 220 speaker packs a powerful sonic punch. A 5-1/8" woven Kevlar® woofer complements a 1" soft dome tweeter, creating ear-pleasing full-range sound. The 220s' compact size lets you place them on your desk, on a shelf, or on speaker stands for a neat, clean presentation.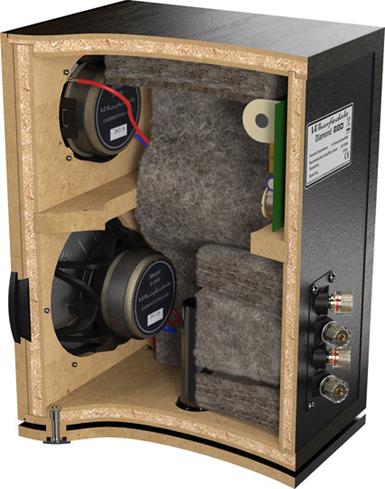 The Wharfedale Diamond 220's cabinet features thick walls and internal bracing to reduce vibrations and acoustic distortions.
Solid construction
Wharfedale paid special attention to the design of the 220s' speaker enclosures. They used advanced computer modeling to craft non-resonant cabinets with stiff walls and robust internal bracing. A slot-loaded port reinforces bass performance.
Bi-amp or bi-wire for even better sound
On the back of each speaker you'll find two sets of speaker input terminals. These let you bi-amp or bi-wire your speakers to get the best sound out of them.
Ideal for music or movies
The Diamond 220s are an excellent choice for a stereo music system. They deliver solid, accurate bass response — a feature that's sometimes challenging for bookshelf speakers.
If you really love bass, or plan to use these speakers as the front or surround channels of a Wharfedale home theater system, pair the 220s with a powered subwoofer for deeper low-end extension.
Build a full system
Pair the 220s with other models from the Diamond 200 series for voice-matched sound:
Center channel: Diamond 220C or Diamond 240C
Bookshelf speakers: Diamond 210 or Diamond 225
Floor-standing speakers: Diamond 230, Diamond 240, or Diamond 250
READ LESS
Product highlights:
pair of bookshelf speakers for music or home theater
1" soft dome tweeter
5-1/8" woven Kevlar woofer
frequency response: 56-20,000 Hz (±3dB)
recommended amplifier power: 25-100 watts
sensitivity: 86 dB
impedance: 8 ohms
bass reflex design with slot-loaded port
binding posts accept pins, banana connectors, or bare wire
two sets of input terminals allow bi-amping or bi-wiring
removable grilles
6-7/8"W x 12-7/16"H x 10-1/16"D
weight: 11.7 lbs. each
warranty: 5 years
MFR # Diamond 220-Bk Ash
What's in the box:
Wharfedale Diamond 220 owner's manual
2 Bookshelf loudspeakers
2 Tweeter grilles (installed)
2 Woofer grilles (installed)
8 Self-adhesive rubber feet
4 Jumper bars (pre-installed)
User's Manual
Installation Guide
Wharfedale Diamond 220 reviews
Average review:
Customer photos
More details on the Wharfedale Diamond 220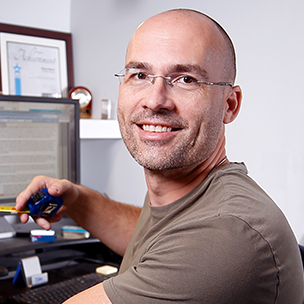 Researched by Crutchfield's

Stacey B.
Product Research
Features
2-Way Driver Design: The Wharfedale Diamond 220 is a 2-way bookshelf loudspeaker which incorporates a 1" fabric soft-dome tweeter and 5" woven kevlar cone woofer. A finely tuned crossover guarantees a smooth transition between the tweeter and woofer with an enjoyable audible experience, both on and off-axis.
1" Tweeter: The 1" tweeter uses a sheer fabric dome and advanced ferrite magnet system, surrounded by a carefully crafted wave guide that encourages outstanding midrange performance too.
5" Woofer: Semi-elliptical "break-up" areas on the 5" woven-kevlar woofer smooth the response through the audible range. The cone edges are treated with a unique diamond pattern rubber surround.
Non-Resonant Cabinet: The speaker cabinet combines layers of particle board and MDF, bonded in a unique structure to damp annoying resonances and block internal sound leakage. The result is that the "noise" and distortion from cabinet walls are buried more than 35dB below the driver output. Cabinet walls and internal bracing were developed using Wharfedale's latest "Virtual Speaker" software, with the help of Delayed Cumulative Spectral Analysis. The top, bottom, and side walls of the cabinets are finished with a wood veneer (black, rosewood, or walnut), while the baffle is finished with a gloss black lacquer.
Bass Port: Exiting the base of the speaker cabinet is a slot loaded distributed port created by the plinth. This equalizes the air pressure to mimic that inside the cabinet allowing a smooth transition between the pressure variation in the cabinet and the low frequency sound developed in the room.
Dual Binding Posts: Each bookshelf loudspeaker has two sets of binding posts connected by jumper-plates. The binding posts will accept bare wire (up to 10AWG), pin connectors, spade connectors, & banana plugs (single only). Using these dual binding posts, you can bi-amp or bi-wire the speakers. Bi-wiring or bi-amping the speakers provide improved bass & treble performance. If you decide to bi-wire or bi-amp, you must remove the jumpers between the terminal posts (failure to do this could result in damage to your amplifier and loudspeakers).
Bi-Wiring: Bi-wiring can provide noticeable improvements in the overall transparency of your loudspeakers. Run separate speaker wires to the low & high frequency drivers from a single amplifier (the upper set of binding posts are for the high frequency drivers; the lower set of binding posts are for the low frequency drivers).
Bi-Amping: Bi-amping allows you to use separate amplifiers for the high & low frequency sections of your loudspeaker for greater dynamic range & lower distortion. We recommend that your separate amplifiers have identical gain to preserve the speaker's voicing balance.
Mounting Options: These bookshelf loudspeakers can simply be mounted on stands, shelves, or other piece of AV furniture with a flat surface. Eight self-adhesive rubber feet (4 for each speaker) are included to protect the bottom of the speaker and the mounting surface, while isolating the speaker cabinets from the mounting surface. The rubber feet add approximately 0.375" to the overall height of the speakers.
Note: The speakers do not include any type of wall-mount bracket, keyhole slot, or threaded insert.
Placement: Try to position the loudspeakers equidistant (6.5' to 13') from one another and the main listening position. The speakers should ideally be positioned so that the tweeters are roughly at ear level to a seated listener. The speakers should be "toed" or angled (15° to 40°) into the main listening position. The speakers can be positioned as close as 2.3125' to 3.3' from a side facing wall. There should be a distance of at least 0.6875' to 3.3' between the back of the speaker cabinets and the wall (the speakers' bass extension will improve if they are positioned closer to a wall or corner).
Diamond Series: The Wharfedale Diamond series consists of three floor-standing loudspeakers (Diamond 230 / Diamond 240 / Diamond 250), three bookshelf loudspeakers (Diamond 210 / Diamond 220 / Diamond 225), and two center-channel speakers (Diamond 220C / Diamond 240C) - all sold separately.
Q
Crutchfield asked: Why did you buy this?
A
On-line reviews.
[ Sherri Nov 16, 2018 ]
A
Great online reviews for these speakers for Music and HT.
[ AYUBE Apr 03, 2018 ]
A
I choose based on size and reviews from this site and others. Was looking for a set of bookshelf speakers that looked good, but sounded even better. Do your homework and research all options. Unless you're an audiophile (I'm not), you may not have heard of some of the speakers Crutchfield sells. I believe I found a "Diamond" in the rough - so to speak. :)
[ Rick Nov 24, 2017 ]