Disappointed
Mark from Clinton, CT on 11/3/2020
2010 Jeep Wrangler
Not impressed. Sent the 1st one back because I thought it was defective. Now I'm stuck with an amp I will never use. Very disappointed Alpine. I expect quality from you and this was not it
Pros: Small and compact
Cons: Not enough power for a sub
0 of 0 found this helpful
Is it on?
Crutchfield customer from Seattle, WA on 8/4/2020
2013 Jeep Wrangler Unlimited
I wish this had a light for when it is on. My battery is draining and I don't know if co-incidence or if this unit is staying on. The size is great and I like the harness with the exception of 4 speaker leads. The manual says to not connect the leads together and is confusing which to use for a single subwooofer. I have a 2 ohm sub but not confident I am getting the most out of this amp because of the lack of information on how to wire for correct resistance. I've contacted Alpine and Crutchfield which advised me to only connect one set of speaker leads. The power has a black box that I wish wasn't there. I'm guessing its a fuse but not sure. I bet I could cut it out and move it to a more convenient spot but something to consider if you are trying to mount this amp in a specific place. For me, i wanted it under my rear seats so the can fold down, but this black box is kinda making it hard to mount it where I want. Also the power output to my sub (Alpine SBV-10-WRA) is not as good as I would have thought and my gains are at near max. I have a 8 awg amp kit with quality RCAs so I'm not sure if it is signal, poor ground or what. Wish I had another amp to test it against.
Pros: Small, weather sealed, harness type disconnect
Cons: no on light, 4 speaker wires for a mono block? black box on power makes the installation a bit challenging as you have to consider this protrusion 3" away from where your amp will be mounted.
1 of 3 found this helpful
perfect for open jeep
Crutchfield customer from Yorba Linda, CA on 6/14/2020
2016 Jeep Wrangler Unlimited
plenty of power for the SBV-10-WRA, water resistant and rugged perfect for the hidden storage compartment of my 2016 wrangler unlimited (which gets drenched, and hammered by rough trails)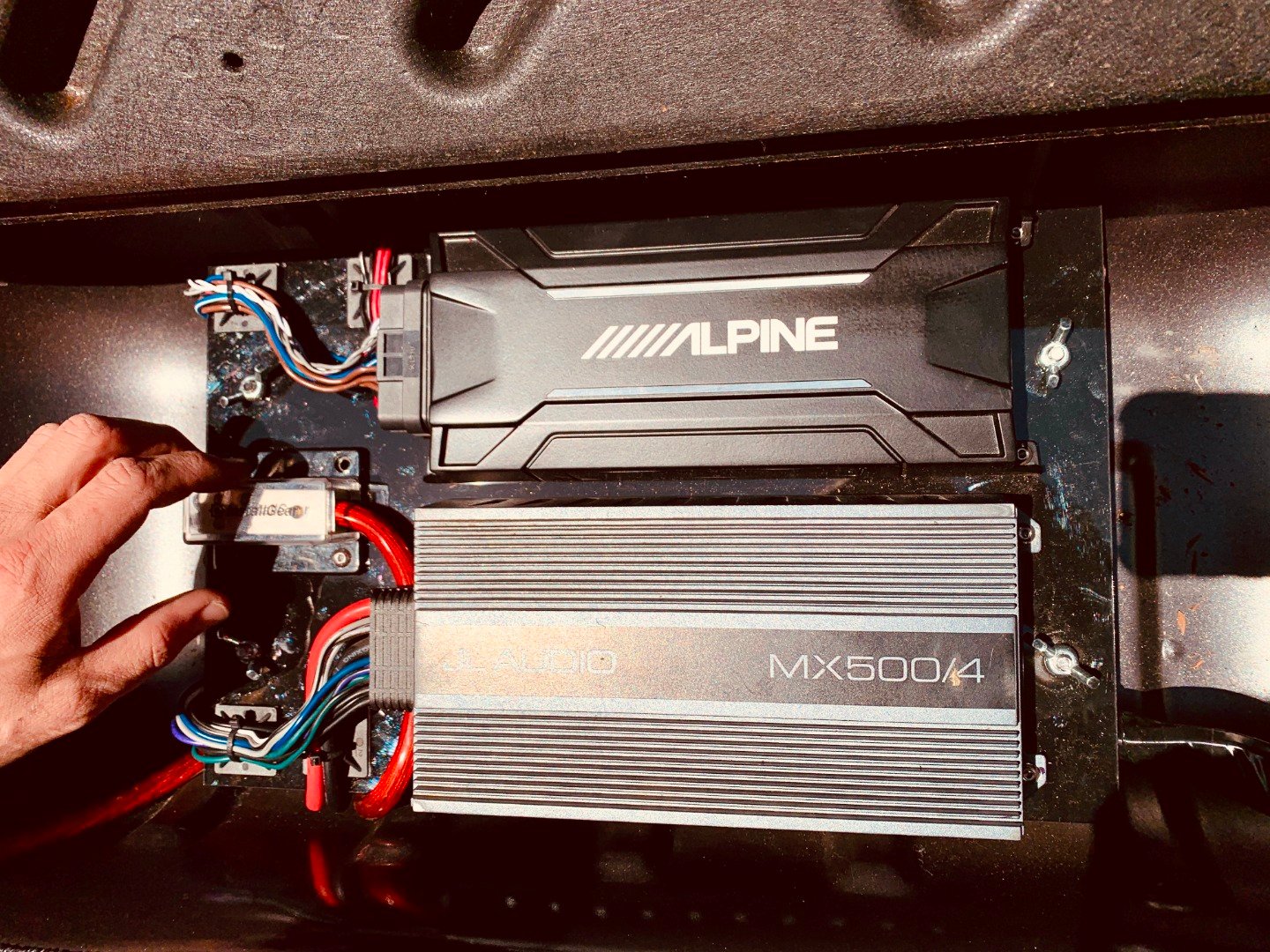 1 of 1 found this helpful