About the Alpine PSU-300CRA
Fix your factory sound
The top two complaints about the sound of a Toyota's factory audio system are not enough volume and not enough bass. Alpine's PSU-300CRA Powered System Upgrade solves both of these issues in your Toyota Corolla with a neat and clever combination of products designed to bring joy to all music lovers.
Fix your factory sound
The top two complaints about the sound of a Toyota's factory audio system are not enough volume and not enough bass. Alpine's PSU-300CRA Powered System Upgrade solves both of these issues in your Toyota Corolla with a neat and clever combination of products designed to bring joy to all music lovers.
The components
The package includes a compact 4-channel amplifier and a powered subwoofer, both mounted in a Toyota-specific bracket which mounts under the passenger seat and wired up using vehicle-specific harnesses. The PSU-300CRA upgrade is compatible with the factory Toyota base radio and almost all other aftermarket receivers. Alpine says you should be able to install this upgrade in your car in two hours or less.
Universal power pack
Alpine's KTP-445U Power Pack amplifier increases your radio's power output to 45 watts RMS by 4 channels, considerably more than what's put out by the Toyota radio. A universal plug lets you feed a signal via RCA outputs or speaker-level wiring. A built-in high-pass filter optimizes the sound for your speakers.
Compact powered subwoofer
Alpine's PWE-S8 powered sub uses a Class D amplifier rated at 120 watts RMS to drive the 8" shallow-mount, high-excursion subwoofer, so there's plenty of power for your bass. The amp features controls for phase, gain, and a low-pass crossover, so you'll be able to blend the bass with the rest of your system. A wired remote control lets you adjust the bass level from the driver's seat.
Important Note: This upgrade package won't work in a Corolla with the Toyota premium amplified system.
READ LESS
Product highlights:
factory audio system upgrade
fits select 2014-up Toyota Corolla without factory premium sound
Alpine KTP-445U Power Pack 4-channel amplifier

45 watts RMS x 4 at 2 or 4 ohms

Alpine PWE-S8 compact powered subwoofer

8" woofer
120 watts RMS amplifier

vehicle-specific bracket holds sub and amp under front passenger seat
vehicle-specific wiring pre-cut and terminated
warranty: 3 years
MFR # PSU-300CRA
What's in the box:
Alpine PSU-300CRA owner's manual
PWE-S8 Powered sub and attached KTP-445U 4-ch amplifier w/ integrated brackets
7' Main harness
12' Loomed power cable (inline 20A fuse)
11" T-harness
Four 10" speaker-RCA harnesses
Remote bass knob w/ 16' cord
2.5" Strip of hook-and-loop fastener
Ten 6" wire-ties
One 1/2" self-tapping pan-head screw
1 Star-washer
Installation guide
Warranty sheet
Alpine Technical Support contact sheet
Alpine PSU-300CRA reviews
Average review:
Customer photos
More details on the Alpine PSU-300CRA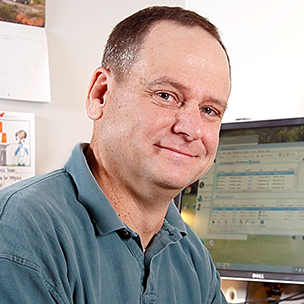 Researched by Crutchfield's

Pat M.
Product Research
Features
Overview: Alpine's PSU-3CRA is a dedicated 300 watt sound system designed specifically for 2014 - 2019 Toyota Corolla 4-Door models not equipped with a factory amplified sound system. The system includes a KTP-445U 4 x 45 watt amplifier, a PWE-S8 8" powered subwoofer, and all the wiring needed, pre-loomed and ready to install. The PSU-3CRA also includes a remote bass knob for changing the bass level from the dash.
Wiring: The PSU-3CRA system can be interfaced with a factory radio (non-amplified) or an aftermarket radio. The included T-harness interfaces the factory wiring in the dash, providing either a speaker-level signal from a factory radio or an RCA line-level signal from an aftermarket radio, to feed to the Alpine KTP-445U amplifier. The T-harness also feeds the amplified return signal back into the factory wiring and out to each of the speakers, utilizing the factory speaker wires. The provided wiring includes a 10 ga. power wire, with inline fuse holder, that gets run to the battery, providing power for both the 4-channel amp and the PWE-S8 subwoofer.
Mounting: Alpine provides pre-attached brackets that are designed specifically to mount both the KTP-445U amp and the PWE-S8 subwoofer underneath the passenger front seat. This means no usable space in the vehicle is taken up by the sound system.
KTP-445U: The Alpine KTP-445U Head Unit Power Pack is a power upgrade amplifier that allows you to add higher output and more dynamic response to your aftermarket or factory installed car stereo system (without factory amplifiers). The Power Pack employs a 45 watt x 4 channel amplifier with an unbelievably low noise floor, taking extra care to ensure a clean signal path, with no extraneous interference. The end result is a 1 Watt Signal-to-Noise Ratio of 82dB or better. Uniquely, the amplifier distortion actually decreases at higher frequencies, resulting in a clean and clear signal where your ear is most sensitive to distortion (< 0.03% THD+N @ 1W; 1% THD+N @ rated power). The Alpine KTP-445U Head Unit Power Pack provides independent controls for the Front & Rear inputs.
Front & Rear Gains: The Power Pack provides simple variable gain controls (speaker level: 0.5-10V, low-level: 0.2-4V) for flexibility and a wide variety of system applications.
Front & Rear HPF: High-Pass selectable switches for the amplifier's Front & Rear inputs allow frequency filtering for a wide variety of speakers. Choose "Full-Range" or a selectable range (60Hz, 80Hz, 120Hz) to fine-tune your crossover points (-12dB/oct.).
Configurable Inputs: On the bottom panel of the Power Pack there are selectable input options to accommodate Speaker-Level (0.5V-10V) or RCA (0.2V-4V) inputs.
4Ch/2Ch Modes: Selectable 2-Channel & 4-Channel options give you the control to determine source inputs, and can eliminate the need for Y-adapters.
PWE-S8: The Alpine PWE-S8 is a compact self-amplified subwoofer with pre-installed brackets that allow it to fit underneath the passenger's front seat, keeping it out of sight. The PWE-S8 includes a built-in 120 watt Class D amp along with an 8" high-excursion subwoofer. It can accept either line- or speaker-level inputs and features an Auto Turn-on circuit that will activate the amp when it senses a signal on the speaker-level inputs. An included wired remote lets you easily adjust the bass level from the front seating area. The control can be mounted under a dash panel and gives you a level range from 0 to -20 dB, relative to the gain setting on the amplifier. Controls on the subwoofer include:
Gain: Can vary the input level from 0.2 - 4.0 volts line-level and 0.5 - 10 volts speaker-level.
Low Pass Filter: Rotary control that can set the filter cutoff between 50 - 150 Hz.
Phase: Switches between 0˚ and 180˚.
Power Mode: Switches between SP IN (speaker-level input) and REM (wired remote input).