About the Rockford Fosgate HD9813-PKIT
Install easy, rock hard
Upgrading the factory stereo system on your 1998-2013 Harley-Davidson Road Glide or Street Glide motorcycle doesn't have to be a hassle. Rockford Fosgate's HD9813-PKIT audio kit features a powerful, compact Punch PBR series 4-channel amplifier, two Punch P16 6" coaxial speakers, plus an installer-friendly amplifier wiring kit and a pair of speaker mounts.
Install easy, rock hard
Upgrading the factory stereo system on your 1998-2013 Harley-Davidson Road Glide or Street Glide motorcycle doesn't have to be a hassle. Rockford Fosgate's HD9813-PKIT audio kit features a powerful, compact Punch PBR series 4-channel amplifier, two Punch P16 6" coaxial speakers, plus an installer-friendly amplifier wiring kit and a pair of speaker mounts.
Powerful Punch speakers
The Punch P16 speakers are designed to be tough enough for motorcycling, but there's also some very smart design on display here. The big VAST (Vertical Attach Surround Technique) surrounds give the speakers 25% more cone area than comparable 6-1/2" models. As a result, you'll get bigger sound from a smaller speaker that's ideal for your motorcycle. And they even come with their own grilles.
A small amp with big power
Rockford Fosgate's PBR300X4 4-channel amp puts out 75 watts RMS per channel from a case that's roughly the size of your hand. High-tech Class BR (Boosted Rail) amp technology uses special capacitors and high-speed circuitry to deliver clear, powerful sound. This sophisticated amp also stays cool even when you crank up the volume for a long ride, plus you'll have two channels ready to power your rear speakers when you add them on.
Designed to fit your Harley
The entire system can be installed without drilling or cutting. The wiring harnesses connect directly to the bike's harnesses, and the speaker and amp mounts bolt directly to factory installation points. You'll also get a pair of speaker mounts that fit right into the factory fairing cavities, plus installation hardware. With this complete kit in your Harley, you won't just hear your music, you'll hear it better than you ever imagined.
READ LESS
Product highlights:
General Features:
custom-fit audio package for 1998-2013 Harley-Davidson Road Glide and Street Glide motorcycles
includes Punch PBR series 4-channel amp, Punch speakers, amp wiring kit, and installation gear
Punch P16 Speaker Features:
speakers fit directly into front fairing location
Vertical Attach Surround Technique (VAST) increases cone area
injection-molded, mineral-filled polypropylene cone
3/4" polyetherimide (PEI) dome tweeter
Butyl rubber surround
power range: 6-55 watts RMS (110 watts peak power)
frequency response: 65-22,000 Hz
sensitivity: 88 dB
grilles and mounting hardware included
Punch PBR300X4 Amplifier Features:
4-channel car amplifier for motorcycle and powersports use
Boosted Rail amp technology
Dynamic Thermal Management cooling system
selectable high- and low-pass filters (80 Hz, 12 dB/octave)
75 watts RMS x 4 at 4 ohms
non-bridgeable, 4-ohm stable per channel
CEA-2006 compliant
Other Info:
warranty: 2 years
MFR # HD9813-PKIT
What's in the box:
Rockford Fosgate HD9813-PKIT owner's manual
This Speaker and Amplifier Package contains four individually-packaged items in one box: PBR300x4 amplifier/ P16 speakers/ RFKHD9813 custom amp mounting kit/ and PMSA65 custom speaker brackets
The PBR300x4 box includes:
4-Channel amplifier
Two 7" Speaker output harnesses (Molex plug on one end and tinned bare wire on the other)
Two 12" Input harness (Molex plug on one end and female stereo RCA jacks on the other)
Installation & Operation manual (English/ French/ Spanish/ German/ Italian)
Amplifier Performance Verification Certificate
The P16 box includes:
Two 2-way speakers
2 Grilles
Two 6x9/5x7 Adapter brackets
Eight 1-1/4" Allen head screws
3mm Allen head bit
8 Speed clips
Installation/Operation manual (English/ French/ Spanish/ German/ Italian)
The RFKHD9813 box includes:
Amp mounting plate for select Harley-Davidson motorcycles
Type 1 bracket (large)
Type 2 bracket (small)
76" 8-gauge Power/ground harness with in-line 60A MAXI fuse and fuse holder
9.5' Rear Input/Output harness
32" Front output harness
18" Front input harness
4 Flat-head screws (requires 2mm Allen wrench)
4 Pan-head screws (requires T-10 Torx wrench)
Two 3/4" threaded pins (requires 2mm Allen wrench)
Installation and Operation Manual
The PMSA65 package includes:
2 Speaker brackets
Six 1" Screws
Eight 3/4" Screws
Instructions on package
Rockford Fosgate HD9813-PKIT reviews
Average review:
Customer photos
More details on the Rockford Fosgate HD9813-PKIT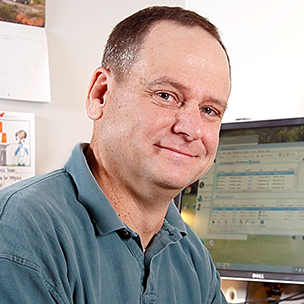 Researched by Crutchfield's

Pat M.
Product Research
Speakers
Amplifier
Custom Mounting Kit
Speakers
Injection-Molded Polypropylene Woofers: The woofer cones are mineral filled, injection-molded polypropylene. This molding process assures a uniform cone thickness for superior linearity and clarity. It is also light weight and rigid for decreased distortion and improved bass response.
Butyl Rubber Surrounds: The butyl rubber surrounds dampen unwanted harmonic distortion while maintaining linear geometry under extreme weather conditions. This leads to less distortion, superior frequency response, and superior durability.
VAST Surround: The Vertical Attach Surround Technique (VAST) increases a speaker's effective radiating cone area without increasing the size of the basket.
Tweeters: Each speaker features a 3/4" PEI (Poly-Ether-Imide) dome tweeter; PEI is a polymer film that produces a wide soundstage for superior imaging.
StampCast Basket: The P16 features StampCast steel baskets for added rigidity.
Mounting: While Rockford Fosgate calls the P16 a 6" speaker, they are sized to mount in standard three-hole and four-hole 6-1/2 applications.
Adapter Brackets: The included brackets are specifically designed for use in select '98 to '13 Harley-Davidson models.
Amplifier
Boosted Rail Technology: The PBR300x4 uses Boosted Rail Technology (BRT), an efficient design that doesn't use a switching power supply. The PBR300x4's average efficiency is more than 75%, meaning it doesn't generate much heat and can maintain a small footprint.
Signal Input: The PBR300x4 is compatible with either line-level (RCA) or speaker-level inputs.
Auto Turn-on: When using speaker-level inputs the amp will automatically turn on when it senses an input signal (4 volt minimum). The threshold voltage (DC offset) for auto turn-on is adjustable from 4 volts to 6 volts.
Dynamic Thermal Management (DTM): DTM Evenly distributes excess heat across the entire extruded aluminum heatsink.
MEHSA³: MEHSA³ (Maximum Efficiency Heat Sink Application-Third Generation) is a Rockford Fosgate proprietary process that increases the heat transfer from the MOSFET devices to the heatsink. The multi-layer insulated metal MEHSA substrate operates with minimal thermal resistance, spreading heat both downward and outward to quickly dissipate heat from each device across the heatsink. This allows greater power output, enhanced thermal stability, and maximum reliability.
NOMAD: NOMAD (NOn-Multiplying Advanced Decision) is an intelligent protection circuit that uses an analog computer to make real time decisions regarding temperature, voltage, current and impedance. The unit is protected without limiting sound output unless needed.
DSM (Discrete Surface Mount): In the manufacturing process high speed robotics are used to place 1% tolerance parts and large board traces. DSM improves the efficiency of the circuit, decreases cross-talk from other discrete components and lowers operating temperature.
LEDs: The Power/Protect LED on the right side of the amp illuminates blue when the amp is turned on and operating normally; it illuminates red when one of the protection circuits has engaged (short circuit, impedance too low, or temperature too high). The BRT LED on the left side of the amp illuminates white when the boost mode is engaged.
Crossover: The front and rear channels have independent crossover switches. Each can be set to low-pass, all-pass (crossover is bypassed), or high-pass. The crossover point is fixed at 80 Hz and the slope is 12 dB/octave.
Gain: The front and rear channels also have independent input gain controls, adjustable from 150mV to 11V.
2/4 Channel: When using only one set of inputs, set this switch to 2-channel and connect the inputs.
DC Offset: The DC offset threshold voltage for the auto turn-on circuit is adjustable from 4 volts to 6 volts (useful with speaker-level inputs).
Dimensions:
Length: 6.893"
Height: 1.525"
Depth: 4.260"
Custom Mounting Kit
Overview: The Rockford Fosgate RFKHD9813 is an amplifier installation kit, designed to add a Rockford Fosgate compact chassis amplifier to select 1998-2013 Harley Davidson motorcycles. The kit contains a mounting plate, power, signal, and speaker wiring.
Note: Because the RFKHD9813 is compatible with multiple Harley-Davidson models, and Rockford Fosgate amps other than the included PBR300x4, parts are included that will not be used in this installation.
Kit Contents: The RFKHD9813 amp installation kit contains the following:
Mounting plate/Brackets: The mounting plate is designed to hold the amplifier, and provide an additional heatsink to cool the amp. A large bracket (labeled Type 1) is used on Road Glide and Road Glide Ultra models, and mounts to the clutch-side turn signal bracket. A smaller bracket (Type 2) is to be used on Ultra Glide, Electra Glide, and Tri Glide motorcycle fairings, and mounts the amp to the top of the factory radio. (It does not work on models with the Communication Module.) Hardware is included for mounting the brackets to the plate.
Power and Ground Harness: This harness has 8-gauge power and ground wire terminated into a Molex plug that directly connects to the amplifier. The other ends of the cables have ring terminals to connect the wiring directly to the battery. The power wire has an in-line fuse holder with a 60A MAXI fuse. The power wires are cut to length: Power wire is 74", while the Ground wire is 53".
Front Speaker Input Harness: This pre-terminated, 18" harness has a 4-pin Molex plug that connects directly to the amp's front input socket, and to the factory front speaker wire harness.
Front Speaker Output Harness: This 32" pre-terminated 16-gauge speaker output harness has a 4-pin Molex plug that connects directly to the amp's front output socket, and female quick slides that connect to the motorcycle's front speakers.
Rear Speaker Output/Input Harness: The longest harness in the kit (at 9.5 feet) contains both the input and output connectors for the rear channels. This harness is used only when installing a 4-channel amplifier. The input connector is a 4-pin Molex plug that plugs into the amp's rear input socket. Female quick slides connect to the factory stereo's rear speaker wire harness, and to the rear speakers. The input wires are color coded purple and green, while the output wires are silver and bronze, and labeled for connecting to the clutch-side and brake-side rear speakers.