About the Rockford Fosgate P2D412
Take a look. No bright colors, strange shapes, or shiny metal. Rockford Fosgate's Punch Stage 2 subwoofer boasts a simple design and no-nonsense look that tells you it was born to make great bass.
Take a look. No bright colors, strange shapes, or shiny metal. Rockford Fosgate's Punch Stage 2 subwoofer boasts a simple design and no-nonsense look that tells you it was born to make great bass.
The Punch Stage 2 12" subwoofer offers you superior performance as its polypropylene cone and responsive poly-foam surround fulfill your craving for truly solid bass. The steel basket maintains its shape in the face of fierce pounding, so your bass stays accurate at high levels. These Punch Stage 2 subs come with dual 4-ohm voice coils that can be wired to draw added power from your amp or to fit into a multi-sub system.
A honkin' 62-ounce magnet exerts tight control over the sub's inner workings so cone movement stays straight and true. An innovative "Venturi-effect" design cools your sub by allowing hot air to move more quickly down the sub's center and out of the lower vents. Faster-moving air cools the sub's critical internal parts more quickly, so the sub creates big bass without breaking a sweat.
READ LESS
Product highlights:
12" subwoofer with dual 4-ohm voice coils
molded polypropylene woofer cone with poly-foam surround
"Venturi-effect" design for maximum cooling of motor structure
power range: 50-250 watts RMS (500 watts peak power)
frequency response: 26-250 Hz
sensitivity: 86 dB
top-mount depth: 6-7/16"
sealed box volume: 0.7-1.8 cubic feet
ported box volume: 1.79 cubic feet
warranty: 1 year
MFR # P2D412
What's in the box:
Rockford Fosgate P2D412 owner's manual
12" Dual voice coil woofer
Decorative trim ring
8 Socket-head wood screws
Socket head driver bit
Installation and Operation manual (English/ French/ Spanish/ German)
Rockford Fosgate P2D412 reviews
Average review:
Customer photos
More details on the Rockford Fosgate P2D412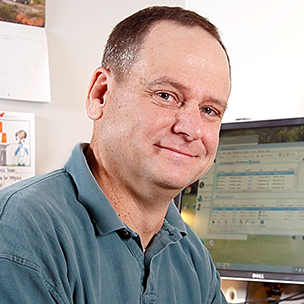 Researched by Crutchfield's

Pat M.
Product Research
Features
Enclosure Compatibility
Features
Woofer: The cone is constructed of high modulus, thermoformed polypropylene with a parabolic injected molded ABS/Acrylic dustcap. Polypropylene is lightweight and strong, giving the woofer high power handling and low distortion.
High Density Poly-Foam Surround: A high density compressed half-roll sealed poly-foam surround allows Punch woofers to produce a more linear excursion resulting in more bass output.
Parabolic Injection Molded Dustcap: By bonding a ABS/Acrylic parabolic dust cap of equivalent size to the cone body, a balanced geometrical structure is created. This system reduces piston flex and eliminates cone distortion.
Linear Spider: A compliant linear spider made from tear and fatigue resistant poly-cotton improves mechanical stability under high excursion, maintaining consistent excursion characteristics. This eliminates the need for a "break-in period." The spider rests in a vented spider cavity to reduce heat build.
High Temp Voice Coil: The woofer uses an aluminum 2" 4-layer voice coil with a spun-laced Nomex insulating reinforcement collar which offers superior heat dissipation over other commonly used materials. The hard-anodized finish increases the former's strength. These factors combine to improve the overall power handling characteristics of the subwoofer.
Double Stacked Magnet Motor Assembly: The stacked magnet assembly is used to create a powerful linear motor with increased excursion capability for superior bass output.
Optimized Motor Magnetics: The Punch2 woofer uses an extended pole piece and bumped backplate design to optimize its performance.
Venturi-Effect Cooling System: The Venturi-Effect Cooling system gradually reduces the air-flow exhaust path area and increases the air speed across the key thermal masses of the woofer's motor parts which helps reduce voice coil temperatures, improves thermal dissipation and improves overall reliability of the speaker.
Basket: The Rockford Punch2 woofer features a sturdy 16-gauge geometrical, compound bend frame using a multi-point high-temp/high-strength neck joint bonding technique for added stability.
Spring Post Assembly: The woofer features two custom insulated/isolated compression input terminal assemblies with embedded flexible, stitched tinsel lead wires that can withstand extreme duty cycles, fatigue and high current. The heavy-duty 10-gauge nickel plated spring posts will accept pin connectors and bare wire.
Cast Aluminum Motor Cover: The woofer features a protective diamond cut cast aluminum motor and magnet cover for improved heat dissipation.
Decorative Ring: For an added decorative look the woofer comes supplied with a PVC decorative ring that mounts over the flange of the woofer. When using the PVC ring the woofer is first mounted into place with four screws and then the ring is set on top the woofer, aligning the final four holes of the woofer with ring. The other four screws are used for these holes to mount the ring and woofer to the enclosure. The decorative ring increases the mounting height of the woofer to 0.756".
Reverse Mounting: The Rockford Punch2 woofer can be mounted in either direction. The mounting ring that is supplied with the woofer provides and easy and cosmetically finished look regardless of the mounting direction.
Enclosure Compatibility
Recommended Sealed Box Volume: The sealed box sizes recommended by Rockford Fosgate range from 0.70 cu/ft to 1.80 cu/ft. Within this range, the ideal size recommended by Rockford Fosgate is 1.02 cu/ft, so this is the enclosure recommended by Crutchfield.
Recommended Vented Box Volume: The vented box size recommended by Rockford Fosgate is 1.79 cu/ft, so this is the enclosure recommended by Crutchfield. One 4" diameter x 10" long port should be used with the 1.79 cu/ft enclosure.