About the Rockford Fosgate P3SD210
Rockford Fosgate's Punch Stage 3 subwoofers come from a long line of high-performance subs that deliver real deal bass. Now, shallow-mount Punch Stage 3 subwoofers make it easier to get impressive low end in smaller and hard-to-fit vehicles.
Rockford Fosgate's Punch Stage 3 subwoofers come from a long line of high-performance subs that deliver real deal bass. Now, shallow-mount Punch Stage 3 subwoofers make it easier to get impressive low end in smaller and hard-to-fit vehicles.
The P3SD210 10" shallow subwoofer hangs with its bigger brethren, thanks to advanced materials and engineering. The same Kevlar® fiber that's used in bulletproof vests reinforces the fiber cone, while the ABS plastic/acrylic dustcap helps the cone maintain its shape. A half-roll sealed poly-ether-ester surround provides optimum control, which is important when working in tight quarters.
A low-profile aluminum frame houses the subwoofer, with abundant venting to battle overheating and thermal breakdown. At 3-1/2 inches deep, this sub will fit into places where no bass has gone before — just build a custom enclosure or find a suitable box. The P3SD210 offers dual 2-ohm voice coils for wiring variety with multiple subs or to coax optimum performance from your amplifier.
READ LESS
Product highlights:
10" shallow subwoofer with dual 2-ohm voice coils
fiber cone reinforced with Kevlar with poly-ether-ester surround
shallow-design aluminum basket
power range: 100-300 watts RMS (150 watts per voice coil)
peak power handling: 600 watts
frequency response: 45-250 Hz
sensitivity: 83 dB
top-mount depth: 3-1/2"
sealed box volume: 0.4-1.0 cubic feet
ported box volume: 0.75 cubic feet
warranty: 1 year
MFR # P3SD210
What's in the box:
Rockford Fosgate P3SD210 owner's manual
One shallow-mount 10" Dual 2-ohm voice coil woofer
1 Aluminum trim ring
12 Self-tapping screws
1 Allen bit
Installation and Operation manual (English/ French/ Spanish/ German)
Note on break-in period
Rockford Fosgate P3SD210 reviews
Average review:
Customer photos
More details on the Rockford Fosgate P3SD210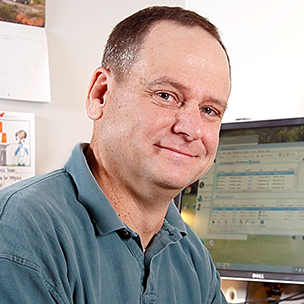 Researched by Crutchfield's

Pat M.
Product Research
Features
Enclosure Compatibility
Features
Shallow Mount Design: The Rockford Fosgate Punch P3 Shallow Subwoofer is designed and engineered with a more shallow motor assembly which reduces the overall depth of the woofer, allowing it to fit in smaller locations in your vehicle.
Removable Magnet Cover: The woofer's PVC textured magnet covered can be removed to allow for even smaller installation applications. With the magnet cover installed, the woofer has the following dimensions:
Magnet Diameter: 6.479"
Depth as Top: 3.572"
Depth as Bottom: 3.827"
Note: The dimensions listed in the Specifications Table are without the magnet cover.
Dual Voice Coils: This woofer features dual 2-ohm voice coils for wiring flexibility. When the voice coils are wired in parallel, the woofer presents a 1-ohm load. When the voice coils are wired in series, the woofer presents a 4-ohm load. In addition, each coil may be connected to a different amplifier channel and each channel will see a 2-ohm load.
Woofer: The cone is Kevlar Fiber reinforced semi-pressed paper with an ABS/Acrylic dustcap. The combination of these materials provides increased power handling capability, exceptional low bass response and long lasting durability.
High Excursion Tall Profile Surround: A tall profile, high excursion Poly-ether-ester surround allows for maximum linear travel without reducing overall piston size giving you the highest SPL levels possible.
High-Temp Voice Coils: The woofer uses a 2.5", 4-layer, high-temp voice-coil with spun-lace Nomex reinforcement collars and aluminum former to provide excellent heat dissipation and SPL capabilities unlike many other plastic substitutes.
Linear Spider: A compliant linear spider made from tear and fatigue resistant poly-cotton improves mechanical stability under high excursion, maintaining consistent excursion characteristics. The spider rests in a vented spider cavity to reduce heat build-up. The 16-gauge tinsel leads are embedded into the spider.
Spherically Vented Motor: The spherically vented spider and pole piece efficiently exhaust excessive heat away from the woofer. This excessive heat that is dissipated through the spherically vented motor reduces the operating temperature of the voice coil by over 50-degrees Fahrenheit, increasing the life of the woofer.
Basket: The Rockford Punch3 Shallow Woofer features a sturdy die-cast aluminum frame which adds rigidity and eliminates multiple acoustic resonances.
Spring Post Assembly: The woofer features a custom insulated/isolated compression input terminal assembly with attached flexible, 16-gauge stitched tinsel lead wires that can withstand extreme duty cycles, fatigue and high current. The heavy-duty nickel plated spring posts will accept pin connectors, single and dual banana plugs, and bare wire up to 10-gauge.
Trim Ring: For added cosmetic appeal the woofer comes with an aluminum trim ring that mounts over the flange of the woofer. When using the trim ring, the woofer is first mounted with eight screws, then the ring is mounted over the woofer, aligning the final four holes of the woofer with ring. The other four screws are used in these holes to mount the ring and woofer to the enclosure. The trim ring increases the top-mounting height of the woofer to 0.798 inches and the ring diameter is 11.086 inches.
Reverse Mounting: The Rockford Punch Shallow Woofer can be top or bottom mounted. The aluminum trim ring that is supplied with the woofer provides an easy and cosmetically finished look regardless of the mounting direction.
Break-In Period: Due to the design of the Rockford Fosgate P3 Shallow subwoofer, a 24 to 48 hour break-in period is required to allow for maximum excursion and low frequency extension. The shallow woofer suspension is intentionally designed to optimize once the internal components are exercised under normal music listening conditions.
Enclosure Compatibility
Sealed Box Volume: The sealed box size range recommended by Rockford Fosgate is 0.40 to 1.0 cubic feet. Within this range, the ideal recommended size is 0.5 cubic feet.
Vented Box Volume: The vented box size recommended by Rockford Fosgate is 0.75 cubic feet. One 3" diameter x 12" long port should be used.