About the Rockford Fosgate PMX-1
Easy to use, easy to read
You don't need a full-sized receiver to enjoy a full suite of features on your boat or ATV. Rockford Fosgate's PMX-1 digital media receiver gives you lots of entertainment options in a remarkably compact package that fits into a standard 3" gauge opening and is designed for marine and outdoor use.
Easy to use, easy to read
You don't need a full-sized receiver to enjoy a full suite of features on your boat or ATV. Rockford Fosgate's PMX-1 digital media receiver gives you lots of entertainment options in a remarkably compact package that fits into a standard 3" gauge opening and is designed for marine and outdoor use.
Built-in Bluetooth and more
The PMX-1 offers all the functionality you'd expect from a digital media receiver, including built-in Bluetooth connectivity. Keep up with the changing weather or the big game on the AM/FM/Weather Band radio or connect your music player, or thumb drive to the USB input. This receiver works with Apple® or Android™ smartphones to let you enjoy downloaded music via Bluetooth, and the 2.3" dot-matrix display is easy to read, even in bright sunlight.
Built tough for outdoor use
This Element Ready™ receiver is made for marine and off-road use, with a durable front panel that stands up to moisture, dust, and broiling sunlight. Backlit control buttons make it easy to choose the right tunes for a midnight cruise. The PMX-1 is perfect for smaller boats and any dash panel where space is tight.
READ LESS
Product highlights:
General Features:
marine digital media receiver with AM/FM/WB tuner (does not play CDs)
built-in amplifier (25 watts RMS CTA-2006/50 peak x 4 channels)
built-in Bluetooth for music streaming (will not make calls)
2.3" dot matrix display
fits into a standard 3" gauge opening
Audio Features:
plays MP3/WMA/AAC/DRM files
global AM/FM/Weather tuner
7-band graphic equalizer
Expandability:
inputs: rear USB port, rear aux input (RCA)
outputs: 4-channel preamp outputs (2-volt front and selectable rear/sub)
compatible with optional wired remotes
Other Features and Specs:
IPX-6 front panel for excellent water resistance

scratch-resistant display with tempered glass screen
Element Ready design for protection against water, dust, and UV rays

backlit LED buttons
compact chassis
frequency response: 20-20,000 Hz
dimensions: 4-1/2"W x 4-1/4"H x 2-15/16"D
cutout diameter: 2.975"
warranty: 2 years
MFR # PMX-1
Rockford Fosgate PMX-1 reviews
Average review:
Customer photos
More details on the Rockford Fosgate PMX-1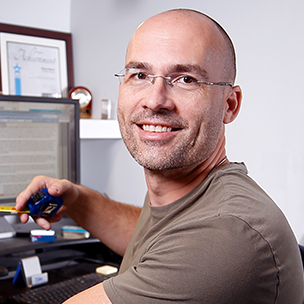 Researched by Crutchfield's

Stacey B.
Features & specs
Expandability
AUX Input
RCA (rear)
Audio/video Input
---
USB Input
Rear
Backup Camera Input
No
Second Camera Input
No
CarPlay
No
Android Auto
No
Siri Control
No
Alexa Voice Control
N
Android Control
Yes
Memory Card Slot
USB memory
Bluetooth Compatible
Built-in
Satellite Radio Ready
No
HD Radio
No
Navigation
---
iPod Compatibility
Full size
N/A
Nano
N/A
Touch
N/A
iPhone
N/A
General
RMS Power (CTA-2006)
25 watts
RMS Power (Manufacturer)
---
Peak Output
50 watts
RMS Power Bandwidth
20-20kHz
Preamp Outputs
4-channel
Sub Preamp Outputs
No
Switchable Rear Preamp Outputs
Yes
Video Screen
No
Navigation App Compatible (iOS)
Navigation App Compatible (Android)
Preamp Voltage
4 volts
Screen Size
---
Display Color
White
Key Button Color
White
EQ Bands
7
Wireless Remote
No
Steering Wheel Control Compatible
No
Parts Warranty
2 Years
Labor Warranty
2 Years
Tuner
FM Sensitivity
---
European Tuning
Yes
Seek/Scan
Seek
Radio Data System
No
File Playback
Music File Playback
MP3, WMA
High-res Playback
N
Product Research
Marine & Display Features
Variety Of Sources
Amp & Audio Section
Installation Notes
Marine & Display Features
Marine Certified: Rockford Fosgate's PMX series of source units are fully tested against UV radiation degradation as well as tested to IPX water intrusion standards. They are also fully tested for ever changing environmental conditions such as temperature extremes, as well as vibration testing to make sure they can take a bump and keep performing. The PMX-1 is protected against Dust, UV, Temperature, Water, Corrosion & Vibration.
Dust: The unit's display and motor structure are sealed up tight so they look as clear as possible and perform day in and day out no matter how many times you hit the trails.
UV Inhibitor Materials: Centrex and ASA plastic materials are used for UV radiation resistance and components are tested in accordance with ASTM D4329 testing and certification procedures.
Thermal Shock Tested: Tested for extreme temperature operation as well as severe fluctuations in ambient temperature. Components are taken to both low and high temperature extremes and then tested to ensure operational capabilities.
Water Tested: IPX5 and IPX6 Ratings allow for the components to be directly sprayed with water without water incursion.
Corrosion Protection: Two part epoxy coated PCB boards prevent corrosion of critical components due to exposure in moisture rich environments.
Vibration: Subjected to full vibration and shock testing to ensure that it will take abuse and keep performing to our stringent standards.
Applications: The PMX-1 digital media receiver is designed for marine and motorsports systems.
Optically Bonded LCD: The Rockford Fosgate PMX-1 features a 2.3" LCD screen (with white background and black text) for optimum viewing, even in full sun. The LCD screen is optically bonded to prevent any dust or moisture penetration. There are two brightness settings for the LCD screen.
Water Resistant Control Knob: The PMX-1 uses a water resistant rotary encoder knob, along with push-button controls that feature white LED illumination.
Voltage Gauge & Warning: You can check the voltage of your system through the PMX-1's menu. The unit also provides a Low Voltage Warning Alert.
EEPROM (Electrically Erasable Programmable Read-Only Memory): The Rockford Fosgate PMX-1 features an EEPROM memory system which retains settings (including Audio & Bluetooth settings) even when power is removed.
Variety Of Sources
Bluetooth Music Streaming: The Rockford Fosgate PMX-1 offers built-in Bluetooth (version 3.0+EDR) for wireless music playback from your Bluetooth-enabled Apple iPod/iPhone/iPad, Android smartphone/tablet, Windows phone, Blackberry, and more. You are able to stream stored music and music apps from your Bluetooth device to the PMX-1 marine receiver. You can control basic playback functions like Play/Pause, Previous Next/Track and Repeat/Shuffle for stored music and music apps on your device. When using a Bluetooth AVRCP 1.4 compatible device like the Apple iPhone (iOS 5.0+) or an Android smartphone (OS 4.0+), you can even browse your stored music by category (Playlist/Artist/Song/Genre). The PMX-1 will also display your device's song/artist information with album art.
Note: This unit does not support Bluetooth hands-free communication for phone calls.
USB Port: The Rockford Fosgate features a rear-panel USB (type-A) port for connection of a USB mass storage class device, like a USB thumbdrive or flashdrive. The unit supports playback of MP3 and WMA music files loaded onto a USB MSC device (up to 32GB). It can recognize up to 255 folders and 999 files. You are able to browse your music by folders, as well as control basic playback functions like Play/Pause, Previous/Next Track and Repeat/Random. The USB port (1A) will aso charge a connected USB-enabled electronic device.
Note: The unit's USB port is not compatible with Apple iOS and Android devices.
Aux Input: The Rockford Fosgate PMX-1 is fitted with a rear-panel stereo RCA AUX input to connect an external audio source. You can give the Aux input a custom name.
AM/FM Tuner: The PMX-1 features a built-in AM/FM tuner with manual, seek, and preset tuning. You can store up to 18 FM and 12 AM preset stations; these presets can be stored manually or automatically. You can set the tuner to Local or Distance tuning. The Local option tunes to nearby radio stations with sufficiently strong signals for good reception. In areas where reception is poor, switching to Distance tuning enables the unit to tune in to more distant stations. You can choose between US or European tuning.
Weather Band: The Rockford Fosgate PMX-1 is also equipped with a built-in weather band tuner. Select from weather band frequencies between 162.40 to 162.55.
Amp & Audio Section
MOSFET Amplifier: The PMX-1 is equipped with a MOSFET amplifier. Compared to conventional power supplies, the MOSFET amplification circuit is smaller and more efficient, and it delivers increased power with less distortion and absolutely zero on/off switching noise. More power means louder and cleaner music at higher volumes because you're not pushing the limits of the amplification circuit.
Full Bandwidth Power: 25 watts RMS x 4 channels (at 4 ohms, 20-20kHz, 1% THD)
Maximum Output Power: 50 watts x 4 channels (200 watts total)
Note: The power specifications for the marine receiver are compliant with the CEA2006 Mobile Amplifier Power Testing and Measurement standards from the Consumer Electronics Association (CEA). These standards were developed as a way to equitably compare power specs from model to model and between manufacturers.
4V/4Ch Preouts: The Rockford Fosgate PMX-1 is equipped with two pair of 4-volt preamp outputs (Front & Rear/Sub). You can configure the Rear/Sub pre-out for rear speakers with fading capability or as a non-fading sub output. You can turn off the unit's internal amplifier, you plan on using only external amps.
Equalizer: The PMX-1 is equipped with a variety of EQ presets, and 7-Band EQ, and Rockford Fosgate's Punch EQ.
Presets: Select between seven EQ presets - FLAT, ROCK, CLASSIC, ACOUSTIC, DANCE, ELECTRONIC, or HIP-HOP.
7-Band EQ: Use the built-in 7-band EQ to custom tailor the sound of your music to your liking.
Punch EQ: Punch EQ is an onboard equalizer with up to +18dB at 45Hz and/or up to +12dB boost at 12.5kHz.
High-Pass & Low-Pass Crossovers: The PMX-1 provides a high-pass crossover for the front & rear channels which can be set to 60Hz, 80Hz, 120Hz, or Full-Range. The unit also provides a low-pass crossover for the subwoofer output that can be set to 60Hz, 80Hz, 120Hz, or Full-Range.
Sub Control: When the sub out is activated, you can independently adjust its volume level from 0 to 20.
Source Gain: You can adjust the gain of each source so they all play at the same volume level. Select between -3dB, -2dB, -1dB, 0dB, +1dB, +2dB, or +3dB for each source.
Key Beep: A beep tone will sound with any press of a button on the receiver. This can be turned on or off.
Installation Notes
Custom Mount: The Rockford Fosgate PMX-1 requires a round cutout in the bulkhead for inserting the chassis (will fit in a standard 3" gauge opening). Four machine screws and mounting bracket fasten the unit against the mounting surface, and hold the waterproof gasket and metal plate against the bulkhead. The included trim-ring hides the mounting screws for a neat installation.
Note: The receiver does not include a mounting sleeve or ISO-mount screw holes to accommodate standard European or ISO-DIN automotive installation.
Dimensions: The receiver has the following dimensions:
Chassis:

Diameter: 2.975"
Depth: 4.675"

Nose:

Width: 4.335"
Height: 3.955"
Depth: 1.25"

Trim Ring:

Width: 4.495"
Height: 4.125"
Depth: 0.675"
Screw Hole Pattern: The faceplate has two mounting holes across the top of the face-plate, and two holes on the bottom of the faceplate for securing the unit to the bulkhead. The included trim-ring covers the screws holes for a neat installation. The screw hole spacing is as follows.
Width (Top & Bottom): 4.015"
Height (Between Top and Bottom Row): 3.465"
Screw Mounting Depth: 1.0"