About the Rockford Fosgate RFFAGU Fuse Holder
Rockford Fosgate's "Connecting Punch" accessories give you a strong, professional-looking installation. The RFFAGU fuse holder accepts AGU fuses and connects up to 4-gauge power wire.

Rockford Fosgate's "Connecting Punch" accessories give you a strong, professional-looking installation. The RFFAGU fuse holder accepts AGU fuses and connects up to 4-gauge power wire.

The holder protects your fuses from heat and moisture, guarding your audio system against damage. At the same time, it maintains solid wiring connections with its setscrew terminals and ensures high conductivity with platinum-plated contacts. Warranty: 1 year.

READ LESS

MFR #RFFAGU
Rockford Fosgate RFFAGU Fuse Holder reviews
Average review:
Customer photos
More details on the Rockford Fosgate RFFAGU Fuse Holder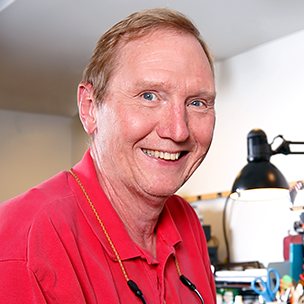 Researched by Crutchfield's

Mark G.
Product Research
Features
Overview: The Rockford Fosgate RFFAGU fuse holder can support AGU style fuses up to 60 amps to help protect your components and wiring from short circuit damage. The fuse holder's 100% solid brass with platinum plating set-screw connections are compatible with 4 or 8 gauge power wire and offer optimum power signal transfer for you car audio system. The RFFAGU fuse holder features a clear, water-tight case design to protect your inserted fuse and wire connections and allows for easy inspection. The fuse holder comes supplied with a snap-on plastic bracket for mounting the fuse holder using two optional self-tapping screws (sold separately).
Note: The fuse holder does not come supplied with any type of fuse or wiring.
Q
Crutchfield asked: Why did you buy this?
A
Reputable brand and great good reviews.
[ jamison Jun 25, 2019 ]
A
I have one like this
[ Rogelio saldana Apr 23, 2019 ]
A
Holds fuse so your system is protected.
[ Kade Nov 24, 2018 ]
A
reviews were better than other items
[ Victor Jun 01, 2018 ]
SHOW MORE
SHOW LESS
2 questions already asked
Q
Could 10 gauge wire be use with this holder?
[ Levi Dec 07, 2014 ]
A
Yes although 10 gauge is very small upgrading to a bigger wire would be better for your amp and everything involved... I have 4 gauge wire hooked for mine...
[ SCOTT Dec 08, 2014 ]
A
It should work ok, 10 guage is actually smaller in diameter than 4 and 8 guage. 4 & 8 are specified to work.
[ NED R Dec 08, 2014 ]
A
The Fuse Holder in question is designed to handle either 4 or 8 gauge wire. 10 gauge wire is smaller in diameter than 8 gauge so unfortunately the answer is no . I would recommend that you use the 4 gauge wire . You will have less voltage drop in the length of wire used. although it is more expensive you will get more of the voltage your amp needs to run at full (14.4 Volt ) power .
[ STEPHEN Dec 08, 2014 ]
A
Yes
[ TERRY Dec 08, 2014 ]
A
Yes but it won't be sealed as good
[ JERAMIE Dec 08, 2014 ]
A
Yes. 10 gauge size can be used.
[ EDWARD G Dec 08, 2014 ]
Q
How does the fuse snap in? Are there screws on both ends? Do they have to be loosened for the fuse to slide in snugly or are they locking screws?
[ Michael Mar 01, 2014 ]
A
Both plastic end caps are unscrewed to allow access then when the fuse is in place secure both end caps back in place to secure fuse in place hope this answered your question .
[ KERTTON Mar 05, 2014 ]
A
the screws on the ends are just to hold your power wire in place. once the end caps are off the fuse just firmly press the fuse in one end and put it back together and the fuse will be held in place
[ JASON C Mar 02, 2014 ]
A
Both ends of the fuse holder unscrew off and the fuse is held in when u tighten it back together I have one with a 60 amp fuse works great never had an issue.
[ SCOTT Mar 02, 2014 ]
A
First you must unscrew the fuse holder ends from the middle. They are plastic so be careful , there . Next unscrew the set screws that will hold the wires tight. Remove one metal end. Place the fuse in the middle section of the fuse holder. Replace the metal end , and then with the wire cut and stripped place the plastic fuse holder ends over the wire with the threaded sides facing the middle piece of the fuse holder. Put the stripped wire ends into the fuse holder metal ends and replace and tighten the set screws. Then screw the plastic end pieces of the fuse holder on to the middle piece. This is what I did. Remember when mounting the fuse holder, it goes between the battery and the amp. It is also plastic so do not over tighten the mounting screws so they will not crack the fuse holder. I hope this was helpful . It seems I used a lot of words for a simple task so don't be put off by this. If you can change the batteries in a flashlight you can do this too.
[ STEPHEN Mar 02, 2014 ]
A
Both ends of the fuse holder unscrew.(its the clear plastic piece) Then the fuse slides into the cylinder tube. Then you screw or spin the ends back on.
[ JASON Mar 02, 2014 ]
A
the fuse block has a round fuse and has compression fittings on each side of the fuse. no tools to change fuse. good fuse block easier to see use in person
[ ELIZABETH E Mar 02, 2014 ]
A
Screws hold the wire in on both sides where the fuse fits snugly in between
[ JORDAN Mar 02, 2014 ]
A
Those holes on the side is just to mount it somewhere and the fuse just slides in
[ VINCENT C Mar 02, 2014 ]