About the Rockford Fosgate RZR14-STG1
Bring better sound to your RZR
Rockford Fosgate's Stage 1 audio upgrade kit brings quality audio performance to your Polaris RZR. With a digital media receiver and a pair of rugged 6-1/2" speakers, this system has everything you need for better sound and it comes with everything you need for easy installation.
Bring better sound to your RZR
Rockford Fosgate's Stage 1 audio upgrade kit brings quality audio performance to your Polaris RZR. With a digital media receiver and a pair of rugged 6-1/2" speakers, this system has everything you need for better sound and it comes with everything you need for easy installation.
This Element Ready™ kit fits right into your RZR, with no cutting and no modification needed. It also comes with all the parts and pieces needed for a smooth, hassle-free job. Each component is tough enough for trail duty, so whether you're racing up a sand dune or blasting through a mud pit, you won't have to worry about your stereo getting swamped.
A rugged and rockin' receiver
Rockford Fosgate's PMX-1 digital media receiver packs a lot of features into a compact, water-resistant package. This trail-ready stereo features built-in Bluetooth®, so you can stream music stored on your phone, or tune into Pandora® and enjoy your favorite playlists. If you prefer to plug in, you'll find an aux input, plus a USB input that will charge your phone while you're playing music. Speaking of charges, the PMX-1 also has a low-voltage warning alert built-in, so you won't accidentally drain your battery. This kit includes a custom-designed kit that holds the receiver and blends into your RZR's dash.
Two great-sounding speakers
The package includes a pair of 6-1/2" marine speakers in custom-fit enclosures. The durable poly cones withstand moisture and sunlight, as do the 1/2" dome tweeters in the grilles. They're really easy to install, too, thanks to the made-for-the-RZR speaker enclosures included in this kit. These rugged enclosures bolt right in using the factory mounting holes with just a little bit of drilling.
Bluetooth note: Use of this receiver's Bluetooth features will depend upon your phone's Bluetooth capabilities. Learn more in our article explaining Bluetooth profiles.
iPod®/smartphone note: If you're going to use your iPod or smartphone with this receiver, be sure to check "Details" for compatibility information.
READ LESS
Product highlights:
Element Ready system includes a digital media receiver, 6-1/2" speakers, and speaker enclosures
comes with all necessary mounting and installation hardware
Rockford Fosgate PMX-1
marine digital media receiver with AM/FM/WB tuner (does not play CDs)
2.3" dot matrix display
built-in amplifier (25 watts RMS/50 peak x 4 channels)
works with Apple® and Android™ smartphones
built-in Bluetooth for music streaming (will not make calls)
aux input and USB port
warranty: 2 years
Rockford Fosgate M0-65B 6-1/2" 2-way front speakers
marine-rated speakers pre-loaded in custom-fit enclosures
power handling up to 65 watts RMS (250 watts peak)
salt-, fog-, and UV-resistant Santoprene rubber surround
integrated 1/2" balanced dome tweeter
warranty: 2 years
MFR # RZR14-STG1
What's in the box:
This package contains 4 individually boxed items:
PMX-1 Receiver:
Marine digital media receiver
Trim-ring
Mounting plate
Mounting bracket
12-Pin wiring harness
4 Machine screws
4 Hex-nuts
Operation Manual
M0-65 Coaxial Speakers:
Two 2-way marine speakers
Twelve 1-1/4" Stainless steel Allen head screws
Two 3mm Allen head bits
3.5mm Drill bit
Instruction manual (Eng/ Fren/ Span/ Others)
Rockford Fosgate contact information
RZR14-FSE 6.5" Enclosures:
2 Empty speaker pods w/ attached 38" wire harness
2 Threaded studs
4 Mounting screws
2 Mounting bolts
6 Washers
Hex-head screwdriver
Five 8" wire-ties
Rockford Fosgate Contact information
RZR14-DK Radio Mounting Kit:
Trim-panel
Metal mounting plate
Plastic mounting frame
2 Outer trim-panels (upper/lower)
36" 12-Pin power/ground/speaker harness
6' Wire antenna (Motorola plug on one end / bare-ended wire on other end)
24 Hex-socket screws
Rockford Fosgate Contact information
Rockford Fosgate RZR14-STG1 reviews
Average review:
Customer photos
More details on the Rockford Fosgate RZR14-STG1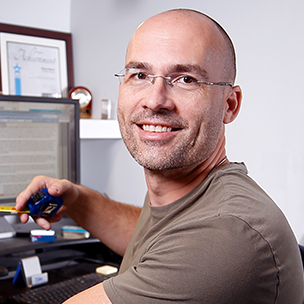 Researched by Crutchfield's

Stacey B.
Product Research
Compatibility
PMX-1 Marine Media Receiver
M0-65 Coaxial Speakers
Dash Kit & Speaker Enclosures
Polaris Compatibility: The Rockford Fosgate RZR14-STG1 audio system can be used with the following Polaris RZR vehicles:
Make
Model
Year
Polaris
RZR 900
2014-2021
RZR 900 XC¹
2015-2021
RZR 2 900 EPS¹
2014-2018
RZR 4 900 EPS¹
2014-2021
RZR RS1
Not compatible
RZR S 900
2014-2021
RZR S 1000¹
2017-2021
RZR S4 1000
2019-2021
RZR XP 1000¹
2014-2021
RZR XP Turbo¹
2016-2021
RZR XP Turbo S²
2019-2021
RZR XP Turbo Dynamix Edition
2018-2021
RZR XP 4 1000¹
2014-2021
RZR XP 4 Turbo¹
2016-2021
RZR XP 4 Turbo S²
2019-2021
RZR XP 4 Turbo Dynamix Edition
2018-2021
RZR XP 1000 Trails & Rocks
2019-2021
RZR XP 1000 High Lifter
2014-2021
RZR XP 4 1000 High Lifter
2014-2021
RZR PRO (all models)³
Not compatible
¹ 2014-2018 Models only compatible with lower pocket assembly supplied with dash kit.
² The 2-seat Turbo S shipped in early 2018 and the 4-seat Turbo S shipped in October 2018, however both are considered 2019 models and are compatible.
³ The RZR PRO (2020-up) features a different chassis and body panels and is not compatible.
Marine Certified: Rockford Fosgate's PMX series of source units are fully tested against UV radiation degradation as well as tested to IPX water intrusion standards. They are also fully tested for ever changing environmental conditions such as temperature extremes, as well as vibration testing to make sure they can take a bump and keep performing. The PMX-1 is protected against Dust, UV, Temperature, Water, Corrosion & Vibration.
Dust: The unit's display and motor structure are sealed up tight so they look as clear as possible and perform day in and day out no matter how many times you hit the trails.
UV Inhibitor Materials: Centrex and ASA plastic materials are used for UV radiation resistance and components are tested in accordance with ASTM D4329 testing and certification procedures.
Thermal Shock Tested: Tested for extreme temperature operation as well as severe fluctuations in ambient temperature. Components are taken to both low and high temperature extremes and then tested to ensure operational capabilities.
Water Tested: IPX5 and IPX6 Ratings allow for the components to be directly sprayed with water without water incursion.
Corrosion Protection: Two part epoxy coated PCB boards prevent corrosion of critical components due to exposure in moisture rich environments.
Vibration: Subjected to full vibration and shock testing to ensure that it will take abuse and keep performing to our stringent standards.
Applications: The PMX-1 digital media receiver is designed for marine and motorsports systems.
Optically Bonded LCD: The Rockford Fosgate PMX-1 features a 2.3" LCD screen (with white background and black text) for optimum viewing, even in full sun. The LCD screen is optically bonded to prevent any dust or moisture penetration. There are two brightness settings for the LCD screen.
Water Resistant Control Knob: The PMX-1 uses a water resistant rotary encoder knob, along with push-button controls that feature white LED illumination.
Voltage Gauge & Warning: You can check the voltage of your system through the PMX-1's menu. The unit also provides a Low Voltage Warning Alert.
EEPROM (Electrically Erasable Programmable Read-Only Memory): The Rockford Fosgate PMX-1 features an EEPROM memory system which retains settings (including Audio & Bluetooth settings) even when power is removed.
Bluetooth Music Streaming: The Rockford Fosgate PMX-1 offers built-in Bluetooth (version 3.0+EDR) for wireless music playback from your Bluetooth-enabled Apple iPod/iPhone/iPad, Android smartphone/tablet, Windows phone, Blackberry, and more. You are able to stream stored music and music apps from your Bluetooth device to the PMX-1 marine receiver. You can control basic playback functions like Play/Pause, Previous Next/Track and Repeat/Shuffle for stored music and music apps on your device. When using a Bluetooth AVRCP 1.4 compatible device like the Apple iPhone (iOS 5.0+) or an Android smartphone (OS 4.0+), you can even browse your stored music by category (Playlist/Artist/Song/Genre). The PMX-1 will also display your device's song/artist information with album art.
Note: This unit does not support Bluetooth hands-free communication for phone calls.
USB Port: The Rockford Fosgate features a rear-panel USB (type-A) port for connection of a USB mass storage class device, like a USB thumbdrive or flashdrive. The unit supports playback of MP3 and WMA music files loaded onto a USB MSC device (up to 32GB). It can recognize up to 255 folders and 999 files. You are able to browse your music by folders, as well as control basic playback functions like Play/Pause, Previous/Next Track and Repeat/Random. The USB port (1A) will also charge a connected USB-enabled electronic device.
Note: The unit's USB port is not compatible with Apple iOS and Android devices.
Aux Input: The Rockford Fosgate PMX-1 is fitted with a rear-panel stereo RCA AUX input to connect an external audio source. You can give the Aux input a custom name.
AM/FM Tuner: The PMX-1 features a built-in AM/FM tuner with manual, seek, and preset tuning. You can store up to 18 FM and 12 AM preset stations; these presets can be stored manually or automatically. You can set the tuner to Local or Distance tuning. The Local option tunes to nearby radio stations with sufficiently strong signals for good reception. In areas where reception is poor, switching to Distance tuning enables the unit to tune in to more distant stations. You can choose between US or European tuning.
Weather Band: The Rockford Fosgate PMX-1 is also equipped with a built-in weather band tuner. Select from weather band frequencies between 162.40 to 162.55.
MOSFET Amplifier: The PMX-1 is equipped with a MOSFET amplifier. Compared to conventional power supplies, the MOSFET amplification circuit is smaller and more efficient, and it delivers increased power with less distortion and absolutely zero on/off switching noise. More power means louder and cleaner music at higher volumes because you're not pushing the limits of the amplification circuit.
Full Bandwidth Power: 25 watts RMS x 4 channels (at 4 ohms, 20-20kHz, 1% THD)
Maximum Output Power: 50 watts x 4 channels (200 watts total)
Note: The power specifications for the marine receiver are compliant with the CEA2006 Mobile Amplifier Power Testing and Measurement standards from the Consumer Electronics Association (CEA). These standards were developed as a way to equitably compare power specs from model to model and between manufacturers.
4V/4Ch Preouts: The Rockford Fosgate PMX-1 is equipped with two pair of 4-volt preamp outputs (Front & Rear/Sub). You can configure the Rear/Sub pre-out for rear speakers with fading capability or as a non-fading sub output. You can turn off the unit's internal amplifier, you plan on using only external amps.
Equalizer: The PMX-1 is equipped with a variety of EQ presets, and 7-Band EQ, and Rockford Fosgate's Punch EQ.
Presets: Select between seven EQ presets - FLAT, ROCK, CLASSIC, ACOUSTIC, DANCE, ELECTRONIC, or HIP-HOP.
7-Band EQ: Use the built-in 7-band EQ to custom tailor the sound of your music to your liking.
Punch EQ: Punch EQ is an onboard equalizer with up to +18dB at 45Hz and/or up to +12dB boost at 12.5kHz.
High-Pass & Low-Pass Crossovers: The PMX-1 provides a high-pass crossover for the front & rear channels which can be set to 60Hz, 80Hz, 120Hz, or Full-Range. The unit also provides a low-pass crossover for the subwoofer output that can be set to 60Hz, 80Hz, 120Hz, or Full-Range.
Sub Control: When the sub out is activated, you can independently adjust its volume level from 0 to 20.
Source Gain: You can adjust the gain of each source so they all play at the same volume level. Select between -3dB, -2dB, -1dB, 0dB, +1dB, +2dB, or +3dB for each source.
Key Beep: A beep tone will sound with any press of a button on the receiver. This can be turned on or off.
Marine Tested: Rockford Fosgate uses industry standard tests (ASTM B117 salt/fog and ASTM G154 UV) to ensure the M0-65 speakers are durable in the difficult marine environment.
Tweeters: The ½" balanced dome tweeters are made of LCP (liquid crystal polymer), a high strength/light weight material. The tweeters are bridge mounted to the grille, useful in a marine speaker because no opening through the middle of the woofer for the mounting post is needed.
ICC Crossover: The ICC (Integrated Concealed Crossover) simplifies installation and protects the crossover by concealing it inside the basket, creating a cleaner look and easier installation. The crossover has a 6 dB/octave slope.
VAST Surround: The Vertical Attach Surround Technique (VAST) increases a speaker's effective radiating cone area without increasing the size of the basket.
Klippel Verified: The Klippel distortion analyzer, a device that uses a laser and sophisticated software to do large-scale analysis of drivers in motion, lets Rockford Fosgate optimize the speaker's motor structure, voice coil alignment, and suspension to yield the best possible performance.
Stainless Steel: The mounting hardware is stainless steel to resist corrosion.
Dash Kit: The Rockford Fosgate RZR14-DK dash kit is designed to facilitate the installation of the Rockford Fosgate PMX-1 digital marine source unit into select Polaris RZR model ATVs. This kit is custom molded to match the existing dash and mounts in place of the center pocket door using the factory (OEM) mounting holes. All mounting hardware for the source unit and dash kit are provided. The kit also allows the PMX-1 radio to be installed in the lower factory pocket (2014-2018 models) or factory upper pocket (2019-up models).
Front Speaker Enclosures: The Rockford Fosgate RZR14-FSE front speaker enclosures are designed to be a direct fit for select 2014-2021 Polaris RZR models. The enclosures are constructed of reinforced polymer along with a UV resistant finish and are roto-molded for a seamless speaker mount that's both lightweight and durable. The speaker enclosures are also color and texture matched to the vehicle's interior and are a direct bolt-in using the OEM mounting holes. Pre-attached wiring harnesses in each enclosure provide a direct plug-in to the factory wiring and to each speaker.