About the Rockford Fosgate TM500X1BR
Compact design, really big sound
Rockford Fosgate designed their Power Series TM500X1BR mono amplifier for marine and powersports applications. This rugged, marine-rated subwoofer amp puts out some serious power, great news if you're big on bass.
Rockford Fosgate's patented Boosted Rail technology allows the amp to draw very little current during normal use, while it stores up a reserve for those times when you really crank up the volume. The low-pass filter and bass boost allow you to get maximum performance out of your sub and its enclosure. This amp will provide outstanding power and versatility in a variety of vehicles on land and sea.
Tough enough to handle moisture and heat
The TM500X1BR is built to stand up to outdoor life, too, with conformal-coated circuitry that withstands moisture and dirt and stainless steel hardware that won't succumb to corrosion. With a 3-stage thermal lock extrusion, dual- fan forced induction system, and real-time thermal monitoring, this amp can rock hard without overheating – even when it's tucked into a tight space.
Level setting made easy
The TM500X1BR uses Rockford Fosgate's CLEAN level setting technology, so there's no more guesswork while setting your gain levels. Easy-to-see LED indicators identify clipping so you can set your amp up for maximum performance while eliminating distortion.
Product highlights:
mono marine/powersports amplifier
175 watts RMS x 1 at 4 ohms (500 watts peak)
300 watts RMS x 1 at 2 ohms
500 watts RMS x 1 at 1 ohm
Features:
ultra-efficient Boosted Rail amp technology
conformal-coated circuit board — suitable for power sports and marine applications
marine-grade stainless steel hardware
twin cooling fans and real-time thermal sensing
hidden top-mount control panel
CLEAN set-up technology with LED input/output indicators
speaker-level inputs (speaker wire to RCA adapter required)
Specs:
variable low-pass filter (50-250 Hz at 12 dB/octave)
bass boost: 0-18 dB at 45 Hz
frequency response: 20-220 Hz
fuse rating: 60A x 1 (fuse not included)
dimensions: 8-5/16"W x 1-9/16"H x 4-1/4"D
requires 8-gauge power and ground cable
warranty: 2 years
MFR # TM500X1BR
What's in the box:
Rockford Fosgate TM500X1BR owner's manual
Mono marine amplifier
Power/ground/turn-on plug (installed)
Speaker output plug (installed)
14" Input harness (2 RCA to 4-pin Molex)
Setup Disc (CD)
Amplifier Quick Setup
Certificate of Performance Verification
We don't have any reviews, yet.
Be the first to review this product
Customer photos
More details on the Rockford Fosgate TM500X1BR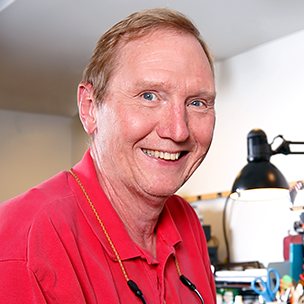 Researched by Crutchfield's

Mark G.
Product Research
Features
Overview: The Rockford Fosgate TM500X1br is a mono Power Series "moto-marine" amplifier with a rated power output of 175 watts at 4-ohms, 300 watts at 2-ohms, or 500 watts at 1-ohm. This Element Ready amplifier can be used on motorcycles, ATVs, or boats, and can withstand harsh environmental conditions.
CEA-2006 Compliant: CEA-2006 is a system of testing and measurement methods for mobile audio amplifiers. This voluntary standard advocates a uniform method for determining an amplifier's RMS power output and signal-to-noise ratio. The criteria for measuring power uses a DC input voltage of 14.4 volts and the RMS power output is measured into a 4Ω load with 1% or less Total Harmonic Distortion plus noise (THD+N). CEA-2006 allows consumers to compare amplifiers and receivers under identical conditions. The CEA-2006-rated RMS power output is 175 watts RMS x 1 channel. Additionally the power output is 300 watts RMS x 1 channel into 2Ω and 500 watts RMS x 1 channel into 1Ω.
Element Ready: Rockford Fosgate's Element Ready Amplifiers are protected against dust, UV rays, and corrosion. Marine-grade, two-part epoxy-coated circuit boards are used to prevent corrosion due to exposure in moist and humid places. In addition, stainless hardware is used to help prevent rust and corrosion of all electrical connections.
Class-BR: The TM500X1br features Rockford Fosgate's proprietary Class-BR (Boosted Rail) technology, which stores energy, and dynamically boosts rail voltage to create power on demand. Class-BR amps are very efficient with lower distortion.
3-Stage Airflow: The amp's 3-stage airflow method efficiently rids the chassis of heat to keep the amplifier running cool. Dual fan forced induction pulls in fresh air. The air flows over the MOSFET transistors to cool them down, and out through the exhaust channel. The top and bottom heat sinks are decoupled, which allows the top to remain cool to the touch. At least 2-3 inches clearance should be provided around the fan intake and the exhaust vents to optimize air flow.
DSM (Discrete Surface Mount): High speed robotics are used in the manufacturing process to place 1% tolerance parts and large board traces. DSM improves the efficiency of the circuit, decreases cross-talk from other discrete components and lowers operating temperature.
CLEAN Set-Up: Rockford's integrated level setting technology, CLEAN (Calibrated Level Eliminates Audible Noise), replaces sophisticated test equipment with input/output clip LEDs, allowing you to match the source unit's output to the amp's gain, and optimize the amp's output. The input clip indicator works in conjunction with the audio source volume, illuminating red when the source reaches its clipping point. The output clip indicator works in conjunction with the input level dial on the amp, illuminating the appropriate color depending on the audio content used for the setup.
Controls
Input Level: The amplifier has a rotary input level control, conveniently accessible from the top. To accommodate the varying range of signal levels from today's factory and aftermarket radios, the input level is adjustable from 150mV to 12V. A small flat-head screwdriver (not supplied) is needed to adjust the level. In addition, a 2-way switch lets you set the input for low- or high-level input signals.
Crossover: The amplifier has a built-in Butterworth crossover, variable from 50 Hz to 250 Hz with a slope of 12dB/octave. This low-pass crossover filters out signals above the set crossover frequency. The rotary frequency setting can be adjusted with a small screwdriver.
Punch EQ: The amplifier has a Punch EQ function that boosts the bass from 0 to +18 dB at 45 Hz.
Connections
Power Connections: The TM500X1br's power, ground, and remote turn-on terminals are located on a single, removable plug. This allows you quickly and easily connect or disconnect the amplifier. Each individual terminal on the plug is a captive c-clamp connector which will accommodate up to 8-gauge wire. A Phillips- or flat-head screwdriver (not supplied) is required to tighten/loosen the terminals.
Fuse: The amplifier does not have an on-board fuse. A 60-amp fuse should be placed on the power wire within 18" of the battery.
Speaker Connections: The amplifier is equipped with a removable speaker output plug with positive and negative captive c-clamp connectors. The plug can accommodate up to 10-gauge speaker wire.
Signal Input: The amplifier's Differential Input will accept either a line-level or speaker-level input on the Molex-style connector. The included input harness has a 4-pin Molex plug and dual RCAs. Line-level signals can simply be connected via RCA cable from the source unit to the input harness. For a speaker-level signal, you can cut the RCA connectors from the input harness and splice the wires to the speaker wires of the source unit. When using a speaker-level input signal, the auto turn-on feature is active and the remote turn-on terminal becomes a 12 volt output, which can be used to turn on/off an additional amplifier or other component.
Punch Level Control (PLC): An RJ-45 jack is provided for connecting the optional PLC2 Remote Punch Level Control (sold separately), allowing remote control of the output level of the amplifier. The PLC2 conveniently mounts under the dash, inside the center console, or in the glove box.
Optional Custom Mounting Kit: The optional RFKHD9813 amplifier installation kit is designed for custom-mounting the TM500X1br to compatible Harley-Davidson motorcycles. The kit includes a mounting plate, heatsink, and wiring kit. You may qualify for a One-Year Extended Warranty when you install the TM500X1br with a matching Rockford Fosgate Amplifier Installation Kit.