About the Onkyo TX-SR494 (2019 model)
Surround sound on a budget
My first home theater system didn't cost a whole lot, but boy did I enjoy using it. If you're putting together a similar system on a budget, the Onkyo TX-SR494 is a great choice for a sweet surround sound experience without shelling out a whole lot of cash.
Surround sound on a budget
My first home theater system didn't cost a whole lot, but boy did I enjoy using it. If you're putting together a similar system on a budget, the Onkyo TX-SR494 is a great choice for a sweet surround sound experience without shelling out a whole lot of cash.
Despite being a relatively inexpensive model, the '494 supports both 4K and HDR-encoded content. You can even set up a 7.2-channel Dolby Atmos system and hear sound effects from all over your room.
Play music in two rooms at once
This receiver can power up to seven speakers at the same time. Use all seven channels in a 5.1.2 Atmos or DTS:X™ system. Or go with a more modest 5.1 surround sound setup and repurpose the extra two channels for music in a second room.
The '494 lets you play a single source through Zone A, Zone B, or in both zones at once.
Match with your room and speakers
At 80 watts per channel, the '494 pairs nicely with most bookshelf, in-wall, and in-ceiling speakers. It's a great choice if you're powering a surround sound system in a small- to medium-sized room.
READ LESS
Product highlights:
Power and processing:
7-channel amplifier
80 watts per channel into 8 ohms (20-20,000 Hz) at .08% THD, with 2 channels driven
Dolby® and DTS® surround sound decoding

Dolby Atmos® processing for use with in-ceiling or "height" speakers for more enveloping surround sound
DTS:X™ for an immersive, 3-dimensional soundstage

AccuEQ Advance speaker calibration optimizes your system's sound for your room (microphone included)
built-in Bluetooth for wireless music streaming from a compatible phone, tablet, or computer
powered stereo audio output for Zone B

using Zone B allows 5.2-channel playback in your main room
Audio performance features:
high-current amplifier design
32-bit/384kHz digital-to-analog converter for clear sound from digital sources
Music Optimizer function enhances the sound quality of compressed music files and Bluetooth streams
bi-amp capability with compatible front speakers by reassigning surround back channels
Connections:
HDMI audio/video switching: 4 in, 1 out

HDCP 2.2 technology ensures compatibility with 4K Ultra HD sources and TVs (HDCP 2.3-compatible with free future firmware update)
HDR-compatible for extended picture contrast and brightness with compatible 4K TVs and HDR-encoded content
supports HDR10, Dolby Vision™, and HLG

digital audio inputs: 1 optical and 1 coaxial
3 analog stereo audio inputs
zone B stereo line-level outputs
preamp outputs for 2 powered subwoofers
rear-panel USB port for powering an external device (does not support music playback)
outputs for 7 speakers (Front L/R, Center, Surround L/R, Height L/R)
General features:
4K/60p and 3D video pass-through
HDMI standby pass-through allows access to all HDMI connected devices without having to power on the receiver
40 AM/FM presets
remote control
17-1/8"W x 6-5/16"H x 12-15/16"D
weight: 18.1 lbs.
warranty: 2 years
MFR # TXSR494
What's in the box:
Onkyo TX-SR494 (2019 model) owner's manual
7.2ch AV receiver
Remote control (RC-970R)
2 "AAA" batteries
Setup microphone
FM wire antenna
AM loop antenna
Initial Setup Guide
Safety Information
Warranty/Product Registration Information
Onkyo TX-SR494 (2019 model) reviews
Average review:
Customer photos
More details on the Onkyo TX-SR494 (2019 model)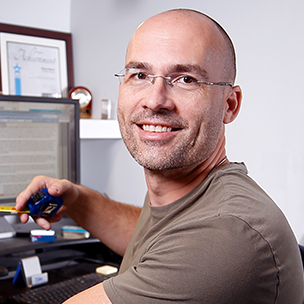 Researched by Crutchfield's

Stacey B.
Features & specs
Amplification
Number Of Channels
7
Stereo RMS Power (watts)
80
THD in Stereo
0.08 %
Frequency Bandwidth (stereo)
20-20k Hz
Minimum Impedance L/R
4 ohms
Minimum Impedance Center
4 ohms
Minimum Impedance Surround
4 ohms
General Features
Bluetooth
Built-in
Apple AirPlay
No
Alexa-compatible
No
Google Assistant-compatible
No
Chromecast built-in
No
DTS Play-Fi
No
App Remote Control
No
HD Radio Tuner
No
On-Screen Display
Thru HDMI
Auto Speaker Calibration
AccuEQ
Multi-room Audio/Video
Powered Multi-room Audio Output
No
Preamp Multi-room Audio Output
No
Multi-room HDMI Output
No
Total Number of Zones
1
Playback from Digital Audio Inputs
No
Playback from Streaming Sources
No
Surround Processing
Dolby Digital
DD, TrueHD, DD+,
Dolby Atmos
Yes
DTS
DTS, HD, HDMA, ES, 96/24
DTS:X
Yes
Inputs & Outputs
Phono Input
No
Audio-Video Inputs
4
Audio-only Inputs
4
Component Video Inputs
None
Component Video Monitor Outputs
None
Optical Digital Inputs
1
Coaxial Digital Inputs
1
Optical Digital Outputs
None
Coaxial Digital Outputs
None
HDMI Inputs
4
HDMI Monitor Outputs
1
Subwoofer Outputs
2
Discrete Subwoofer Outputs
No
Multi-Channel Analog Input
No
Multi-channel Preamp Output
No
Main Speaker Output Pairs
Posts, Clips
Main Speaker Terminals
Posts, Clips
Ethernet Port
1
USB Connections
Firmware updates only
Removable Power Cord
No
HDMI Features
Plays Copy-protected 4K
Yes
HDR-compatible
HDR10, Dolby Vision, HLG
Audio Return Channel
ARC supported
HDMI Standby Pass-through
Yes
4K Video Upscaling
Yes
HDMI to HDMI Upconversion
Yes
Other Specs
FM Sensitivity
Not Given
Multibrand Remote Control
No
Learning Remote
No
LCD Remote
Width (inches)
17.125
Height (inches)
6.3125
Depth (inches)
13.4375
Weight (pounds)
18.1
Parts Warranty
2 Years
Labor Warranty
2 Years
Product Research
Audio Section
Video Section
Tuner, Bluetooth, & USB
Remote & Convenience Features
Audio Section
Discrete High Current Amplification: The Onkyo TX-SR494 AV receiver utilizes discrete amplification for high instantaneous current that enhances speaker control and delivers accurate, dynamic audio reproduction. The H.C.P.S. (High Current Power Supply) allows the receiver to deliver large amounts of power necessary for reproducing the wide dynamics of movie soundtracks, plus the detail and clarity of your music. The TX-SR494's 7-channel amplifier is rated at 80 watts (into 8-ohms, at 20Hz-20kHz, with 0.08%, driving 2 channels). The Onkyo AV receiver is capable of driving 4 to 16-ohm loudspeakers.
Amplifier Assignment: The 7-channel amplifier can be configured in a variety of ways to match your type of speaker setup.
Dolby Atmos (5.1.2ch): The Surround Back/Height/Zone B speaker terminals are assigned to power a pair of Front-Height, Rear-Height, Overhead Ceiling, or Dolby Atmos-enabled speakers to create 5.1.2ch Dolby Atmos surround sound (Surround Back and Zone B speakers are not available).
Surround Back (7.1ch): The Surround Back/Height/Zone B speaker terminals are assigned to power a pair of Surround Back speakers to create 7.1ch surround in your main listening area with dedicated Surround Back speakers (Front Height and Zone B speakers are not available).
Zone B: The Surround Back/Height/Zone B speaker terminals are assigned to power a pair of speakers in another room (Surround Back and Front Height speakers are not available). When the Main Zone and Zone B are played at the same time, you are limited to 2ch Stereo or All-Channel Stereo in the Main Zone. Zone B mirrors the audio output of the Main Zone, or you can turn the Main Zone off and only listen to an audio source through Zone B. The Main Zone & Zone B will share the same volume control. *Zone B does not allow you to play a different source than the main zone.
Front Bi-Amp (5.1ch): The Surround-Back/Height/Zone B speaker terminals can be reassigned and used along with the Front terminals to bi-amp the front speakers, providing improved bass & treble performance. When bi-amping the front speakers the receiver is limited to a 5.1ch speaker system in the main room (Surround Back, Front Height, and Zone B speakers are not available)

32-Bit Architecture: The Onkyo TX-SR494 AV receiver utilizes 32-Bit architecture with Dual 32-Bit DSP Engines and a 384kHz/32-Bit Hi-Grade DAC for exceptional sound quality. The Onkyo TX-SR494 employs powerful and highly accurate 32-bit DSP (Digital Signal Processor) engines for better surround sound reproduction. The AV receiver also incorporates a premium-quality AK4458 digital-to-analog converter from Asahi Kasei for all channels. This 384kHz/32-bit DAC implements unique low-distortion filtering technologies for clear sound, and unlocks the full potential of of your high resolution multichannel audio formats, including Dolby TrueHD and DTS-HD.
AccuEQ Speaker & Room Calibration: The TX-SR494 incorporates AccuEQ calibration technology and comes with an auto calibration microphone. Simply plug the microphone into the front-panel of the receiver and then place the mic at the main listening position. The receiver' will then automatically measure the test tones output from each speaker, and set the optimum volume level for each speaker, the crossover frequencies, and the distance from the listening position. AccuEQ also automatically adjusts the equalization of each speaker and enables correction of sound distortion caused by the acoustic environment of the room.
It takes between 3 and 12 minutes for calibration to be completed. Each speaker outputs the test tone at high volume during measurement, so be careful of your surroundings. Also, keep the room as quiet as possible during measurement.
You can also choose to bypass the AccuEQ auto speaker & room calibration setup and manually set the distance, crossover, EQ, and level of each speaker.
Compatible Digital Audio Formats: The AV receiver supports the following stereo & multichannel digital audio formats through its HDMI jacks and optical/coax digital inputs.
Digital Audio Connector
Audio Signal Type
Audio Signal Format
HDMI (4 Inputs/1 Output)
Bitstream

Dolby Atmos, Dolby Digital Plus, Dolby TrueHD, Dolby Digital
DTS:X, DTS-HD Master Audio, DTS-HD High Resolution, DTS Express, DTS-ES, DTS 96/24, DTS

PCM
2ch to 8ch (32-192kHz, 16/20/24-bit)
DSD
2ch (2.8/5.6MHz, 1-bit)
Optical (1 Input)/Coaxial (1 Input)
Bitstream
Dolby Digital, DTS, DTS ES, DTS 96/24
PCM
2ch to 6ch, (32-96kHz, 16/20/24-bit)
Immersive Surround Sound: The Onkyo TX-SR494 AV receiver goes beyond regular surround with the latest immersive surround sound formats, including Dolby Atmos and DTS:X. The Onkyo AV receiver also supports Dolby Surround & DTS Neural:X to enhance 2-channel and multichannel decoding formats. In addition, it supports Dolby Atmos Height Virtualization (future firmware update) and DTS Virtual:X for multi-dimensional sound from a standard 5.1 or 7.1ch setup.
Dolby Atmos: Dolby Atmos surround sound technology dispenses with channel-based coding in favor of more advanced object-based coding, giving the soundtrack designer the ability to precisely place sounds anywhere in the 3-dimensional space. Now you can enjoy this same award-winning technology at home with the TX-SR494 that lets you connect a 5.1 surround sound speaker system and 2 additional overhead speakers or 2 Dolby Atmos elevation speakers for the ultimate home theater experience.

Dolby Surround: Dolby Surround offers an enhanced cinema experience to your 2ch or multichannel movie soundtracks using your existing 5.1ch, 7.1ch, or Dolby Atmos speaker setup. Dolby Surround enhances audio definition by improving the spatial dimension and overall audio definition of movie soundtracks. It does this by using four distinct surround zones that provide greater control over the exact placement of each detail in a movie sound track, so audio can be matched more accurately to the video on screen; this means more depth and greater realism for your movies. As a result, individual sounds are clearer and more distinct. It also improves the surround sound experience across the entire theater by widening the listening "sweet spot".
Dolby Atmos Height Virtualization (via future firmware update): Dolby Atmos Height Virtualization provides immersive audio without height-channel or overhead speakers, creating virtual height effects in a 5.1ch, 7.1ch or 2.1ch speaker arrangement. Dolby Atmos Height Virtualization applies carefully designed "height-cue" filters to the overhead audio components of your content's soundtrack before they are mixed into your loudspeakers to create the sensation of sound above you.

DTS:X: The latest immersive surround sound system, DTS:X features object-based audio coding that lets the soundtrack designer place sonic elements anywhere in the 3D acoustic soundspace, and provides for overhead speakers to deliver a stunning surround sound experience. Along with DTS:X decoding, the TX-SR494 features DTS-HD Master Audio decoding and other DTS audio technologies.

DTS Neural:X: DTS Neural:X is an advanced spatial remapping technology from DTS, which provides a fully immersive output for all types of source content; this includes DTS bitstreams and non-encoded (PCM) data. DTS Neural:X delivers a thrilling sense of immersive sound to your speaker layout regardless of the original source format.
DTS Virtual:X (via future firmware update): DTS Virtual:X bridges the gap between DTS:X and the reality of so many consumers' homes that cannot accommodate overhead speakers, allowing you to enjoy multi-dimensional sound regardless of room size, layout, or speaker configuration. DTS Virtual:X can be used with any content (from 2ch to 7.1.4ch soundtracks), while delivering virtual height & virtual surround processing based on psychoacoustics (not reflective surfaces).
Onkyo Original DSP Modes: Onkyo's Original DSP Modes, combined with Dolby Digital & DTS processing, produce more realistic, powerful sound effects for your movie and music sound tracks based on the type of content and your home theater setup. You can choose from the following:
Orchestra: Suitable for classical or operatic music. This mode emphasizes the surround channels in order to widen the sound image, and simulates the natural reverberation of a large hall.
Studio-Mix: Suitable for rock or pop music. Listening to music in this mode creates a lively sound field with a powerful acoustic image, like being at a club or rock concert.
TV Logic: Suitable for TV shows produced in a TV studio. This mode enhances the surround effects to the entire sound to give clarity to voices and create a realistic acoustic image.
Unplugged: Suitable for acoustic instruments, vocals and jazz. This mode emphasizes the front stereo image, giving the impression of being right in front of the stage.
Multichannel (Multich)/Game: Multichannel mode is suitable for playing sources recorded in multichannel PCM. The receiver also offers four different Gaming modes - RPG, Action, Rock, and Sports.
Stereo/All Channel Stereo (AllCh Stereo): In Stereo mode, sound is output from the front left and right speakers and subwoofer. In All Channel Stereo Mode, stereo sound is output from all speakers - ideal for background music.
Mono/Full Mono: In Mono mode, when the input signal is analog or PCM, the left and right front speakers output the sound in monaural. In Full Mono mode, all speakers output the same sound in mono, so the sound you hear is the same regardless of where you are within the listening room.
Theater-Dimensional (T-D): In this mode, you can enjoy a virtual playback of multichannel surround sound even with only two or three speakers. This works by controlling how sounds reach the listener's left and right ears
Direct Mode: The Direct listening mode can be selected for all input signals. In this mode, processing that affects sound quality is shut down, and sound closer to the original is reproduced. The sound is reproduced with the soundfield based on the number of channels in the input signal. For example, a 2ch signal is output only from the front speakers. Note that other sound adjustments are not available when this mode is selected.
Audio Enhancements: The Onkyo TX-SR494 receiver provides various audio enhancements to deliver a high-quality listening experience every time.
CinemaFilter: The CinemaFilter softens overly bright movie soundtracks. Movie soundtracks are typically mixed for a large theater (relative to your home theater) with lots of soft seats and thick curtains on the walls. Home theater settings often lack these high frequency absorbing wall treatments, making the soundtrack sound too bright. CinemaFilter accounts for this and for many movies sounds more natural at home.
Music Optimizer: The Music Optimizer function enhances the sound quality of compressed music files. The Music Optimizer function only works with PCM digital audio input signals with a sampling rate below 48kHz, analog input signals, and Bluetooth audio.

Late Night: The Late Night feature limits the dynamic range of Dolby Digital recordings. Limiting the dynamic range makes it easier to find a volume that ensures the quiet sounds are not too quiet and the loud sounds are not too loud for night time listening. This allows you to comfortably listen to without the need to constantly adjust the volume to keep from waking family/neighbors. The choices are: Off, Low, and High. This feature only works with Dolby Digital Encoded software and the depth of the feature will vary based on the individual software package.
Dialog Improvements: The receiver offers a variety of dialog enhancements that make it easier to hear dialog and vocal when listening to movie and music soundtracks. The Vocal mode emphasizes movie dialog and music vocals, so you can hear them more easily amongst the movie effects and musical instruments. The Vocal mode can be set from 1 (low) to 5 (high). Dialog Control allows you to boost the dialog in a DTS:X soundtrack to make dialog more intelligible in noisy environments. Center Spread expands the center channel signal to left and right front speakers to create a wider frontal audio image for the listener, when in Dolby Surround mode.
Bass Management: The Onkyo AV receiver offers Tone Control and Double Bass feature to get the most bass impact out of your system. You can independently adjust the Bass (20Hz) and Treble (20kHz) of the receiver's Front L/R channels from -10 to +10 dB. You can also activate the Double Bass function in order to boost bass output even more by feeding bass sounds to the front left/right speakers, center-channel, and powered subwoofer.
Volume & Level Setup: The Onkyo AV receiver provides the following volume & level settings.
IntelliVolume: With IntelliVolume, you can set the input level for each input (-12 to +12dB) selector individually. This is useful if one of your source components is louder or quieter than the others.
Maximum Volume: Use this feature to set the receiver's maximum volume level for the Main Zone. This feature is useful to avoid turning the volume too loud by mistake. You can set the Max Volume from 50-99, or Off (disabled).
Power On Volume: Use this feature to set the volume level when the power is turned on in the Main Zone. You can choose between Last (same as the volume when the unit was turned off), Min, or 1-99, or Max.
Mute Level: Set the volume lowered from the listening volume when "Mute" is selected. Choose from 0, -40dB, or -20 dB.
Headphone Level: With this setting, you can specify the headphone volume (-12 to +12dB) relative to the main volume. This is useful if there's a volume difference between your speakers and your headphones.
Analog Audio Outputs: The Onkyo TX-SR494 is outfitted with the following analog audio outputs.
Speaker Terminals: The front main speaker outputs consist of binding post terminals that will accept bare wire (up to 10AWG), pin-connectors, and banana plugs (single only). All other speaker outputs consist of spring-clip terminals that will accept bare wire (up to 10 AWG) or pin-connectors. The receiver will support connection of 4-ohm to 16-ohm speakers (there is an impedance setting in the receiver's on-screen menu).
Zone B: The receiver provides a Zone B preamp output that lets you connect a separate amplifier and pair of speakers in a second room so you can enjoy the same source of your Main Zone in another room, or turn the Main Zone off and only listen to an audio source in Zone B. When the Main Zone and Zone B are played at the same time, you are limited to 2ch Stereo or All-Channel Stereo in the Main Zone. The volume level of Zone B can be controlled from the Onkyo receiver (shared with Main Zone) or your Zone B amplifier. *Zone B does not allow you to play a different source than the main zone.
Dual Subwoofer Outputs: The receiver is fitted with two subwoofer outputs to connect dual powered subs for extra bass. The dual outputs are wired in parallel and share the same input signal (they are not discrete).
Headphones: When headphones are plugged into the full-size 1/4" jack on the front panel, all the speakers are automatically muted. The receiver supports headphones with impedances of 8 to 600-ohm.
ARC (Audio Return Channel): The receiver's HDMI monitor output features ARC (Audio Return Channel). This feature allows audio to be sent from your compatible TV to your receiver through the same HDMI cable already being used to send audio and video to your television. This eliminates the need for extra cables connected to your TV.
Video Section
HDMI 2.0b: The Onkyo TX-SR494 has four HDMI 2.0b inputs and one HDMI 2.0b output. Thanks to the its HDMI 2.0b specification, the receiver can support 4K/60 Hz Ultra-HD video, HDCP 2.3 compatibility, 4:4:4 color sub-sampling, High Dynamic Range (HDR), and BT.2020 Wide Color Gamut.
4K/60Hz w/ Upscaling: The TX-SR494 supports up to 4K (3840x2160 or 4096x2160 pixels) video @ 60 frames per second on all of its HDMI inputs and output. It will also pass a 480p, 720p, 1080i, or 1080p video signals via HDMI (not compatible with 480i video signals).The receiver can even upscale 1080p HDMI video sources to 4K Ultra HD (3840x2160 pixels).
HDCP 2.2 Compliance: The receivers HDMI inputs and HDMI monitor output support the latest HDCP 2.2 certification, which fully complies with the latest copyright protection standard for 4K video transmission. The unit will offer HDCP 2.3 support via a future firmware update (no ETA).
4:4:4 Color Subsampling: The receiver's HDMI inputs and HDMI monitor output support RGB/YCbCr 4:4:4 (8-bit), YCbCr 4:2:2 (12-bit), and YCbCr 4:2:0 (8/10/12-bit) color subsampling (@ 60Hz or 50Hz). With 4:4:4 color subsampling, luminance (brightness) and chroma (color) are sampled at the same rate; resulting in an RGB color palette as big as the video sampling rate for a video image with more colors, plus greater color accuracy and detail.
Wide Color Gamut (BT.2020): The BT.2020 color standard delivers a much wider color gamut and represents about 75% of the total visual color spectrum, while the current Rec. 709 color standard selected as the color space for HDTVs and early generation 4K Ultra HDTVs covers only 35% of the total visual color spectrum.
Note: This receiver does not contain any analog video inputs or outputs.
HDR (High Dynamic Range): HDR (High Dynamic Range) video provides enhanced picture quality by simultaneously enabling greater detail for both the dark and bright parts of an image. HDR reproduces a greater dynamic range of luminosity or brightness levels, creating greater contrast. This increased contrast reveals the subtle nuances of the image, from detailed blacks and shadows to the brightest whites and colors, plus greater depth. This receiver supports two HDR formats - HDR 10, Hybrid Log-Gamma (HLG), & Dolby Vision.
HDR 10: HDR 10 is an open standard and currently the most popular HDR format on the market. It uses static metadata at the start of a movie to tell the receiver and your TV that the video content is encoded using HDR.
Hybrid-Log Gamma: HLG (Hybrid-Log Gamma) is primarily designed for live video feed and over-the-air broadcasts. It uses no pre-encoded metadata and is backwards compatible with SDR. HLG's native compatibility allows much of today's existing SDR infrastructure to be re-used for HDR in the future.
Dolby Vision: Unlike HDR 10 which contains static metadata and HLG which uses no metadata, Dolby Vision uses dynamic metadata technology which sets individual color and brightness levels for each and every scene. Dolby works directly with filmmakers at major Hollywood studios to create superior HDR video masters of blockbuster movies.
Note: Use a premium high-speed 18Gbps HDMI cable for the best 4K/HDR performance.
Other HDMI Features: The TX-SR494 AV receiver's HDMI connectivity also offers 3D video pass-through, Deep Color & x.v. Color support, as well as an auto LipSync function.
Deep Color & x.v.Color Support: The AV receiver supports Deep Color and x.v.Color content, which can display a larger color range than standard-definition schemes. The result is a more lifelike, vibrant picture
3D-Ready: All HDMI jacks will accept 3D video from your 3D-ready Blu-ray player and output the video signal in 3D to your 3D-ready flat-panel television.
AV Sync: The AV Sync feature can automatically synchronize HDMI audio and video (for any HDMI jack) that has gotten out of sync due to the complex digital video processing being performed by your HDMI-compatible TV. With AV Sync, the audio delay required to synchronize the audio and video is calculated and applied automatically by the AV receiver.
HDMI Through: When enabling the HDMI Through function, regardless of whether the AV receiver is "On" or in "Standby", both audio/video streams from an HDMI input will be output to your television, via the receiver HDMI monitor output. You can select between three HDMI Through modes.
Auto: Detects the signal and automatically selects the input sources.
Source: Selects the HDMI input source for which the HDMI Through function in enabled.
Last: The HDMI Through function is activated on the input source selected at the time of setting the AV receiver to the "standby" mode.
Video Select: It is possible to play audio and video from different sources at the same time. For example, you can play audio via Bluetooth and video from and HDMI connected source (such as a Blu-ray player). This function is only effective when an input with audio only (Bluetooth or Tuner) has been selected initially.
Tuner, Bluetooth, & USB
AM/FM Tuner: With the built-in tuner you can enjoy AM and FM radio stations. You can store your favorite stations as presets for quick selection. You can store a combination of up to 40 of your favorite FM/AM radio stations as presets.
Built-in Bluetooth: The Onkyo TX-SR494 features built-in Bluetooth (version 4.2) with support for profiles A2DP 1.2 and AVRCP 1.5. You'll be able to wirelessly stream stored music and music apps from your Bluetooth-enabled smartphone, tablet, laptop, or desktop computer to the Onkyo receiver. You can pair up to eight devices, but only one device can be connected for playback at a time. You can even set the receiver to automatically reconnect with a previously paired device and automatically switch to a the Bluetooth input when a Bluetooth device is connected. The receiver has a 48' wireless Bluetooth range.
SBC + AAC Codecs: In addition to support for the standard SBC Bluetooth audio codec, the TX-SR494 offers support of AAC. By supporting AAC, the receiver offers better audio performance of the music streamed from your Apple iPod, iPhone, or iPad.
Playback Control: You can use the receiver's IR remote control to operate basic playback functions, like Play/Pause & Previous/Next Track. Advanced music browsing will still need to be handled from your Bluetooth-enable device.
Song/Artist Information: The receiver will display song/artist information on its front-panel LCD and through its on-screen on your HDMI-connected TV. Album Art is not supported.
Note: Due to the differences in Bluetooth technology, some Bluetooth enabled devices may be incompatible, function improperly, or may not support all features when used with the Onkyo receiver.
Rear-Panel USB Port: The rear-panel USB port is used for installing firmware updates from a USB thumbdrive. Firmware updates can be installed from the Onkyo website. Visit Onkyo's online Download Center for the latest firmware updates. The USB port can also be used to charge your smartphone, tablet, or other USB-enabled electronic device; the USB port is rated at 5V/1A.
Notes: The receiver's USB port does not support playback from USB thumbdrives, HDD, Apple iOS devices, Android devices, USB hubs, card-readers, computers, or laptops.
Remote & Convenience Features
On-Screen Menu w/ Setup Assistance (HDMI only): The Onkyo AV receiver offers an on-screen (GUI) menu system through its HDMI output. The simple on-screen display combines text and graphics that make setup and other operations extremely easy. The initial setup assistant takes you step-by-step through speaker configuration, source connection, remote programming, and network connection.
Note: Initial setup requires that the receiver be connected to your TV via HDMI for display of the on-screen menu. Many of the receiver's setup functions can only be found via the on-screen menu and not the front-panel display.
IR Remote + HDMI-CEC: The Onkyo TX-SR494 comes with an IR remote control for wireless operation of this receiver and supports HDMI-CEC (Consumer Electronic Control). HDMI-CEC provides linked control between HDMI-CEC connected devices. Supported HDMI-CEC functions include auto input switch when a Blu-ray player begins playback, switching of audio output between the TV and this receiver or adjusting the receiver's volume using the remote controller of your TV, as well as automatically switching the receiver to standby when the TV is turned off.
Name Edit: You can enter a custom name for each individual input selector and radio preset for easy identification. When entered, the custom name will appear on the display. This function cannot be used for the AM/FM Tuner or Bluetooth..
Timers: The receiver features a programmable Auto Standby function & programmable Sleep Timer. The AV receiver will automatically go into Standby mode, if there is no operation for 20 minutes with no audio/video signal input. From the remote, you can set the unit to automatically turn off after 30, 60, or 90 minutes.