About the Sonos In-wall Speakers
Architectural in-wall speakers for Sonos
Want your Sonos system to be heard but not seen? This pair of architectural speakers connects to the
Sonos Amp
and hides away in your wall, so they blend into your decor. Mix and match this pair with Sonos'
in-ceiling
and
outdoor
versions to create multiple zones throughout your home.
Architectural in-wall speakers for Sonos
Want your Sonos system to be heard but not seen? This pair of architectural speakers connects to the Sonos Amp and hides away in your wall, so they blend into your decor. Mix and match this pair with Sonos' in-ceiling and outdoor versions to create multiple zones throughout your home.
Trueplay™ speaker tuning for optimal sound
When paired with the Sonos Amp, these speakers work with Sonos' Trueplay room correction feature. If you use your Sonos control app on an iPhone®, iPad®, or iPod® touch, you can use that same Apple device to fine-tune your system's sound. It plays tones through the connected speakers, and uses the mic built into your device to measure how the sound reflects off your walls and furnishings. It then adjusts the Sonos Amp's settings automatically for the best possible sound. (Currently for iOS® devices only.)
READ LESS
Product highlights:
designed for use with the Sonos Amp
each speaker features a 6-1/2" woofer and pivoting 1" tweeter
frequency response: 44-20,000 Hz (±3dB)
8-ohm nominal impedance
sensitivity: 89 dB
maximum power handling: 130 watts
compatible with Sonos Trueplay™ room correction
paintable grilles included
Dimensions and Warranty:
7-13/16"W x 11-3/4 x 3-9/16"D
cutout dimensions: 6-15/16"W x 10-3/4"H x 3-1/2"D
weight: 4.6 lbs.
warranty: 1 year
MFR # INWLLWW1
We don't have any reviews, yet.
Be the first to review this product
Customer photos
More details on the Sonos In-wall Speakers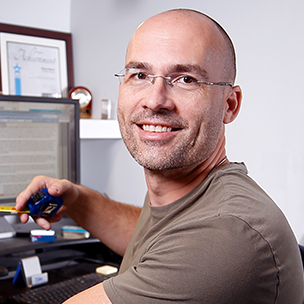 Researched by Crutchfield's

Stacey B.
Product Research
Features
Sonos Architectural by Sonance: The all-new Sonos Architectural by Sonance is a collection of in-wall, in-ceiling, and outdoor passive speakers (all sold separately) designed and optimized for the Sonos Amp (sold separately) in partnership with Sonance. With a shared commitment to superior sound and great design, Sonos and Sonance partnered with the objective of producing loudspeakers that disappear into any space while providing clear sound, even coverage, high-quality performance, and ease of use.
Two-Way In-Wall Speaker: The Sonos In-Wall by Sonance speaker features a two-way driver design with a 1" fabric soft-dome tweeter and a 6.5" polypropylene cone woofer with rubber surround. The tweeter features an integrated wave-guide and is aimable to help with high-frequency dispersion. The woofer provides dynamic, rich mid and low frequencies. These in-wall speakers can be utilized in a two-channel stereo configuration, distributed audio application, or surround sound setup.
Note: These are wired passive in-wall loudspeakers and will require a separate amplifier and connection of speaker wire (they are not wireless or self-powered).
Optimized For The Sonos Amp: Sonos and Sonance have designed these in-wall speakers from the ground up, making them specifically optimized for the Sonos Amp (sold separately). When the in-wall speakers are connected to the Sonos Amp (sold separately), the Amp will automatically detect them, and automatically adjust its sound to suit the specific loudspeakers. Up to two pairs of Sonos Architectural by Sonance speakers can be powered by a single Sonos Amp.
Sonos Streaming Services & Multiroom Audio: A connection to the Amp brings the benefits of the Sonos system to every connected Sonos Architectural by Sonance speaker, including an easy-to-use Sonos Controller app (for Apple iOS 10.0+ and Android OS 5.0+) that works with all of your favorite streaming services (Apple Music, Amazon Music, TIDAL, Pandora, Spotify, SiriusXM, Google Play Music, TuneIn, iHeartRadio, and more ); AirPlay 2 control, regular software updates, and the ability to add additional Sonos speakers and components to expand your setup over time for an expansive multiroom audio experience.
Trueplay Tuning (for Apple iOS Only): By connecting the in-wall speakers to the Sonos Amp, you'll unlock Trueplay Tuning (for Apple iOS), which accounts for the size, construction, and layout of the room where the speakers are installed and adjusts for the best possible sound. The layout of a room, and where speakers are installed, can have a significant impact on the sound that you hear. Trueplay, an auto-tune app within the Sonos App, uses the microphone in your Apple iOS 7.0+ device to measure how sound reflects off walls, furnishings and other surfaces in a room, and then fine tunes the in-wall speakers to make sure it sounds great no matter where you've placed it.
Note: The Sonos Architectural speakers will work with most amplifiers. However, you will not be able to take advantage of the Trueplay room tuning capabilities with any amplifier other than the Sonos Amp.
Spring-Post Terminals: The Sonos In-Wall by Sonance speakers feature a set of gold-plated spring-post terminals to connect your in-wall rated speaker wire. The spring-post terminals will accommodate 16-12 gauge speaker wire, single or dual banana plugs, and pin-connectors. The gold-plated terminals provide excellent audio signal transfer and resist corrosion. The in-wall speakers are 8-ohm compatible.
Mounting Options: The Sonos In-Wall by Sonance speakers require a rectangular cutout of 6.9375" (w) x 10.75" (h) x 3.625" (d) in the wall. Four integrated screw-down dog-ear clamps secure each loudspeaker against the wall. There should be at least 1.0" around the edge of the opening inside the wall to accommodate the dog-ear clamps. The outer frame and grille of the in-wall speaker measure 7.875" (w) x 11.75" (h) x 0.1875" (d).
If you are using the in-wall speakers to replicate sound from your TV, the speakers should be installed a few inches away from the right and left edges of the television with the tweeter of the speaker installed as close to ear level (from the seating position) as possible.
If you are using the in-wall speakers as distributed audio speakers and not flanking a television, Sonos and Sonance recommends placing them in a location that will provide the best coverage for the room.
If you are using the in-wall loudspeakers as surround speakers, the speakers should be installed directly to the left and right side or behind the main listening position with the tweeter as close to ear level (from the seating position) as possible.
Note: The in-wall speakers are not rated for outdoor use and should only be installed indoors.
Paintable Grilles: The Sonos In-Wall by Sonance speakers feature specially designed, rectangular grilles which can be painted to match the wall. These slim profile grilles on sit 0.1875" from the wall.