About the Channel Master 7778
The 7778 is part of Channel Master's high-performance Titan 2 series of mast-mounted preamplifiers. Its low-noise, medium-gain design can solve a number of reception problems, and is especially effective for long-range "deep-fringe" applications used in combination with Channel Master's
4228 antenna
.
The 7778 is part of Channel Master's high-performance Titan 2 series of mast-mounted preamplifiers. Its low-noise, medium-gain design can solve a number of reception problems, and is especially effective for long-range "deep-fringe" applications used in combination with Channel Master's 4228 antenna.
Two-piece mast-mounted preamplifiers have an advantage over more typical one-piece in-line units because the amplifier module is mounted near the antenna itself, to eliminate amplification of any noise or interference in your coax cable. A preamplifier can improve reception whether the problem is weak signal strength at your antenna, or loss of signal quality due to a long cable run between your antenna and TV.
Installation is simple: run a length of RG-6 cable from your antenna to the 7778's amplifier module, and another RG-6 cable from the amp to the 7778's power supply. Power is provided to the amplifier via the RG-6 cable, so no other wiring is necessary, and the power supply can be placed indoors to avoid exposure to the elements. Finally, run a length of RG-6 from the power supply either directly to your TV, or to a video distribution hub.
READ LESS
Product highlights:
two-piece design with separate mast-mounted amplifier module and indoor power supply
medium-gain, low-noise operation for deep fringe reception
compatible with both digital and analog TV signals
amplifies VHF (channels 2-13) and UHF (channels 14-51) signals
gain: 16 dB
noise: typically less than 2 dB
filtering for rejection of out-of-band signals
switchable FM trap (allows FM reception)
75-ohm input and output
built-in lightning and surge protection
shielded die-cast aluminum housing
warranty: 90 days
mast not included
RG-6 cable is recommended
MFR # 7778
What's in the box:
Channel Master 7778 owner's manual
CM-7778 Mast-mounted antenna preamplifier
AC/DC adapter (APA1260315U indoor power supply)
Power Inserter (PCT-MPI-1G)
6' Coaxial cable (with threaded "F" connectors on each end)
Large waterproof weather boot (for connection at antenna)
2 Small waterproof weather boots (for connections at preamplifier)
U-bolt Assembly (with 2 star-washers and 2 hex nuts attached)
1 Self-tapping screw (for mounting power inserter)
Instruction sheet (Eng/Span/Fren)
Technical support contact sheet
Channel Master 7778 reviews
Average review:
Customer photos
More details on the Channel Master 7778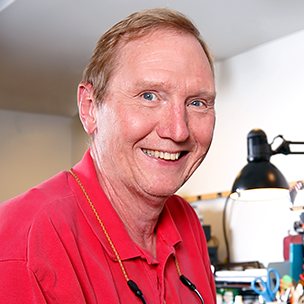 Researched by Crutchfield's

Mark G.
Product Research
Features
Overview: The Channel Master Titan 2 Model CM-7778 Mast Mounted Antenna Preamplifier provides amplification for HD and digital signals received by your antenna. Preamplifiers can also be used when distributing the antenna signal to multiple TVs, as splitters reduce the signal strength at each output. The preamplifier comes with an indoor power supply, which connects via coaxial cable.
Signal Gain: The CM-7778 is a medium gain, low noise preamplifier to be used in moderate signal areas to boost the antenna signal to a viewable strength. The preamplifier provides 16 dB of signal gain on both VHF and UHF bands, at frequencies between 54 MHz and 1000 MHz.
Note: For areas with weak signal strength, where ALL broadcast towers are 80+ miles away, the CM-7777 High Gain Preamplifier may be recommended.
Switchable FM Trap: The amplifier has an FM trap to block FM signals to prevent them from interfering with the TV signal. If you wish to unblock the FM signals, you will need to remove the cover, held in place by 4 Phillips-head screws, and set the switch to "Out".
Case: The CM-7778 features a rugged, outdoor-rated housing that can withstand temperatures up to 140°F. The preamplifier mounts to the antenna mast with the supplied U-bolt assembly just below the antenna. The unit mounts with the connections facing downward to keep moisture out of the housing and the connections dry.
Note: The preamplifier and supplied U-bolt assembly are designed for use with antenna masts up to 1-3/4" in diameter.
Connections: The CM-7778 has two F-type 75-ohm connections at the preamplifier: a combined VHF/UHF input, and an output/power connection. The indoor power supply (AC adapter) connects via coaxial cable, and includes a power inserter to energize the mast-mounted amplifier along the cable.
Dimensions (Preamplifier):
Width: 4.904"
Height: 2.54" (without cables connected)
Depth: 3.733"
Q
Crutchfield asked: Why did you buy this?
A
Worked perfectly in my situation! A roof antenna, four way splitter to the house, three bedrooms and a living room, great reception! "Cut the cord" people,... FREE IS GOOD!!
[ James Ken Jun 26, 2017 ]
A
added an additional 3 channels with this pre-amp
[ Mark Dec 21, 2016 ]
A
rural area, local channels partially blocked by hills, need to get "big city" channels. Current equipment beaten up by tree branches, wind and ice through the years.
[ Dennis Dec 15, 2016 ]
A
I cut the cord. No longer subscribe to cable TV. For the past year!
[ Steve Sep 18, 2016 ]
SHOW MORE
SHOW LESS
1 question already asked
Q
Will this preamp work with other brands of antennas?
[ MKWILL May 11, 2017 ]
A
Yes it will. Just make sure the antenna terminates with a 75 ohm F style connection. Your antenna vendor will have a small transformer with one end that connects to the antenna itself, and the other side has the F-style connector for 75 ohm output.
[ Philip May 13, 2017 ]
A
As long as the antenna will receive Over the air TV stations.. UHF and VHF signals. It works great !
[ Larry May 13, 2017 ]
A
I am not sure, i bought the Channel Master and i'm picking up stations over the Appalachian Mountains 70+ miles away
[ Mark May 12, 2017 ]
A
Yes, it will work with any brand.
[ Curt May 12, 2017 ]
A
To my knowledge it will work with any OTA TV antenna that doesn't already have a built-in preamp.
[ Russell May 12, 2017 ]