About the AudioQuest PowerQuest 3
Protect your entertainment system
Whether your system is a basic TV/sound bar combo or a full-on home theater setup, AudioQuest's PowerQuest 3 makes advanced AC power protection convenient and affordable. It provides effectively
twice
the noise filtration of the
PowerQuest 2
.
Protect your entertainment system
Whether your system is a basic TV/sound bar combo or a full-on home theater setup, AudioQuest's PowerQuest 3 makes advanced AC power protection convenient and affordable. It provides effectively twice the noise filtration of the PowerQuest 2.
Unlike conventional designs, the PQ-3's non-sacrificial surge protection prevents both high voltage and current from damaging your gear, and ensures that the PowerQuest unit will not fail over time — which gives AudioQuest the confidence to provide a $1,000,000 connected equipment warranty.
The PowerQuest Extreme Voltage Shutdown feature continuously monitors incoming power. In the case of over-voltage (140V or higher), the power to your equipment is switched off. When voltage returns to a safe level, power is automatically reconnected. A handy switch also lets you manually cut power to all connected devices.
Advanced power filtration removes noise
The PowerQuest models were developed by AudioQuest's AC power guru, Garth Powell, who has designed some of the best power conditioners money can buy: AudioQuest's award-winning Niagara series.
Like AQ's lower-priced PQ-2, the PQ-3 filters out more line noise and distortion than typical conditioners, improving the sound and picture quality of connected devices. It handles the differential noise that is present on the utility AC line, or backwashed via your home's electronic appliances and components. And AQ's patented ground noise dissipation technology effectively deals with this elusive type of noise, too.
Where the PQ-3 exceeds the PQ-2 is in its ability to defeat "common-mode" noise. This type of RF noise is generated by cell towers, AM/FM, Bluetooth, and shortwave signals. The AC power leads pick this noise up like antennas.
The PQ-3's slim profile is designed to fit tight spaces and can be oriented either vertically or horizontally. The pre-attached high-quality AudioQuest power cord adds another small performance edge.
READ LESS
Product highlights:
total of 8 protected AC power outlets

2 high-current outlets for receivers, amps, sound bars, and powered subs
2 4K/8K video-optimized linear filter outlets with additional ground noise dissipation technology to maximize TV/projector performance
4 linear filter outlets for audio/video source components, computer, modem, or router

1 set of coaxial RF input/output jacks for cable/satellite TV
1 set of in/out RJ11 telephone jacks
1 set of in/out RJ45 network jacks
4 USB charging ports (2 top, 2 side)
PowerQuest Extreme Voltage Shutdown shuts off power when 140V or higher is detected, and auto-resets once incoming power is within a safe range
response time: 0.25 seconds
non-sacrificial surge protection can withstand multiple 6000V/3000A input surges (the maximum that can survive a building's AC electrical panel)
PowerQuest Ultra Linear noise filtering (addresses differential-mode, common-mode, and ground noise)
maximum current rating: 15 amps
7-ft. high-quality AudioQuest power cord
15-1/2"W x 3-3/16"H x 7-7/16"D
weight: 5.5 lbs.
lifetime $1,000,000 connected equipment warranty
PowerQuest 3 warranty: 5 years
MFR # PQ3
AudioQuest PowerQuest 3 reviews
Average review:
Customer photos
More details on the AudioQuest PowerQuest 3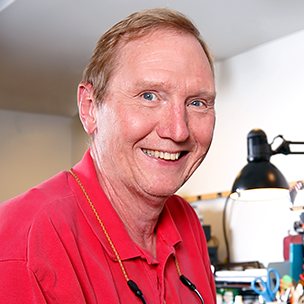 Researched by Crutchfield's

Mark G.
Product Research
Features
8-Outlet Surge Protector: The PowerQuest 3 by AudioQuest is a 8-outlet surge protector and performance enhancer for your audio/video gear. It features two linear filtered 4K/8K video optimized outlets (1/5), four linear filter outlets (2/3/6/7), and two high-current outlets (4/8).
Non-Sacrificial Surge Protection: Unlike traditional surge protectors, non-sacrificial surge suppression prevents both high voltage and current from damaging your equipment, ensuring that the AudioQuest PowerQuest 3 won't fail over time. The PowerQuest can survive repeated 6000V/3000A input surges, which is the maximum that can survive a building's AC electrical panel.
Extreme Voltage Shutdown: 140VAC will activate the main power circuit relay to open within less than 0.25 seconds, automatically resetting once the incoming power is within a safe range.
Linear Filtration: The PowerQuest 3's power filtration removes more noise and distortion than most common power conditioners, dramatically improving your system's performance. The PowerQuest 3 is filter linearized for dynamic (rising) line impedance with frequency from 0.05 Ohms (source) and 10 to 50 Ohm load, (system current dependent).
Differential-Mode Noise Dissipation: Differential-Mode, Noise Dissipation technology offers a 22dB reduction from 30kHz-1GHz.
Common-Mode Noise Dissipation: Common-Mode Noise Dissipation tecnology offers a 22dB reduction from 30kHz-100MHz.
Dual 4K/8K Video Optimized Outlets: In addition to the Linear Filter, the PowerQuest 3 features two dedicated 4K/8K video optimized outlets for additional Noise-Dissipation technology to maximize TV performance.
Signal Line Protection: The PowerQuest 3 is equipped with a F-type coax input connector (75-ohm) and F-type coax output connector (75-ohm) for cable and satellite signal line protection. It also features a set of RJ11 in/out telephone jacks and a set of RJ45 network jacks.
Four USB Charging Ports: The AudioQuest PowerQuest 3 is outfitted with four high-speed USB (type-A) ports to charge your USB-enabled devices, such as your smartphone or tablet. The four USB ports have a total capacity of 4.8 amps.
7' AC Power Cord: The PowerQuest 3 includes an attached 7' AC power cord from AudioQuest that is directionally optimized and features concentric-geometry for exceptional performance.
Mounting Options: The PowerQuest 3 features both a slim profile and a rugged floor-mounting stand that makes it ideal for mounting behind cabinets. It can also be simply placed horizontally on a shelf without the stand, using its integrated rubber feet. In addition, the unit can mounted to a shelf, AV furniture, or wall using its two integrated keyhole slots (mounting screws not included).
2 questions already asked
Q
Hello, Can I plug my Bose Wave Music system into this and will it improve the sound quality of cds?
[ John May 16, 2020 ]
A
Although this is a quality product and I highly recommend it. it's not intended to improve sound but to eliminate unwanted noise/distortion caused by poor quality signal, power or poorly operating equipment that may be causing feedback through the current that Is running through your system. It is also designed to protect your equipment from spikes of current that may happen from time to time.
[ FRANK May 18, 2020 ]
A
Well... For the Past 35+ Years I've been purchasing Top of the Line Stereo Equipment from An extremely Hi End store, I have spent Countless Dollars on Cables, Stylist's for phonographs, etc,etc,etc. Different this Different that, and for the life of me in My Home for just the basic living room area, I have "NEVER" Heard not one small tiny difference in sound Quality, NEVER!!! I would say, Plug the Wave into it, you Certainly won't cause any Damage to it. As far as Sound Quality, I'd say you won't hear a Thing Different! If you do I'd be surprised. However, It will be Protected!!! That Wave System Ain't cheap so I'd say go for. Ken.
[ Kenneth May 16, 2020 ]
A
You can plug anything into it, really. I can't say I noticed a difference running my sound or TV signals into it versus the wall plug or straight coax, but ultimately bought it for the potential to clean the signal and to protect my equipment in a surge. Hard to beat the $1M equipment guarantee.
[ Matthew May 16, 2020 ]